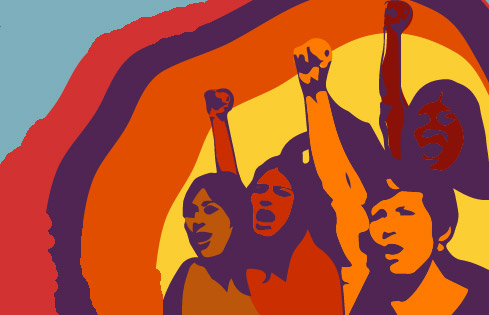 Call for Posters
Global Voices for Social Justice: Art as Activism Exhibit
Co-sponsors, New Bedford Historical Society and
New Bedford Art Museum/Artworks
September 30 – November 18, 2016
Like many communities, New Bedford has a rich history of political protests and calls for action rooted in a legacy of inequality and social and economic injustice. From the antislavery history to the struggle for workers' rights, from Fredrick Douglass to the war on poverty, civil rights and an-war movements, and a host of movements combaDng social injustices at home and around the world, including the liberation of Cabo Verde. Graphic artists and community activists have used art to inform communities, stir up audiences and call attention to injustice. Posted on walls and bulletin boards, or slapped up on store windows and church doors, these bright, quickly produced images embodied the anger of the masses, ultimately serving as the wallpaper of public discontent.
In commemoration of the 20th Anniversary of the New Bedford Historical Society, Global Voices for Social Justice: Artas Activism presents a selection of posters produced between the early 1960s and the 1980s. Many local activists during that period participated in the creation of local movements that paralleled what was going on in other parts of the country and the world bringing their own experiences to bear on locally-based struggles.
The Call for Posters is asking people to share the memories and images they have preserved in the form of a visual arts presenta-on of the protests of that time. With such an exhibit as the context, we will revisit the lessons of the past, honor the many righteous activists with local roots, examine the current movements and look forward together.
It is our pleasure to invite you to submit poster art from your collec-on to be considered for the fall exhibition.
https://nbhistoricalsociety.org/wp-content/uploads/2016/07/PostersHeader-NEW-01.jpg
315
489
nbhsadmin
https://nbhistoricalsociety.org/wp-content/uploads/2016/09/nbhs_logo2016-300x77.png
nbhsadmin
2016-07-18 17:08:11
2016-07-18 17:08:11
Call For Posters Global Voices For Social Justice: An Art As Activism Exhibit