New Bedford celebrates historic roots with Abolition Row Park, Frederick Douglass statue
NEW BEDFORD — The crowd filled Abolition Row Park on its debut Friday, spilling out onto the sidewalk lining Seventh Street in the city's new Abolition Row Historic District.
The ribbon-cutting featured the unveiling of the park's statue of Frederick Douglass, who is depicted in the artwork as the young man who escaped slavery in Maryland and found freedom in New Bedford.
Acknowledging her efforts in the park's emergence from a pair of blighted lots that had once held historical significance to a city attribute once again, New Bedford Historical Society President Lee Blake received a standing ovation on her introduction.
The park will celebrate the work of those New Bedford residents who defied the order of the day to stage the most dramatic civil rights protest in national history via the Underground Railroad, she said.
It's an important point in our country, she said, where people are trying to rewrite or forget history.

Frank Mulligan – Standard-Times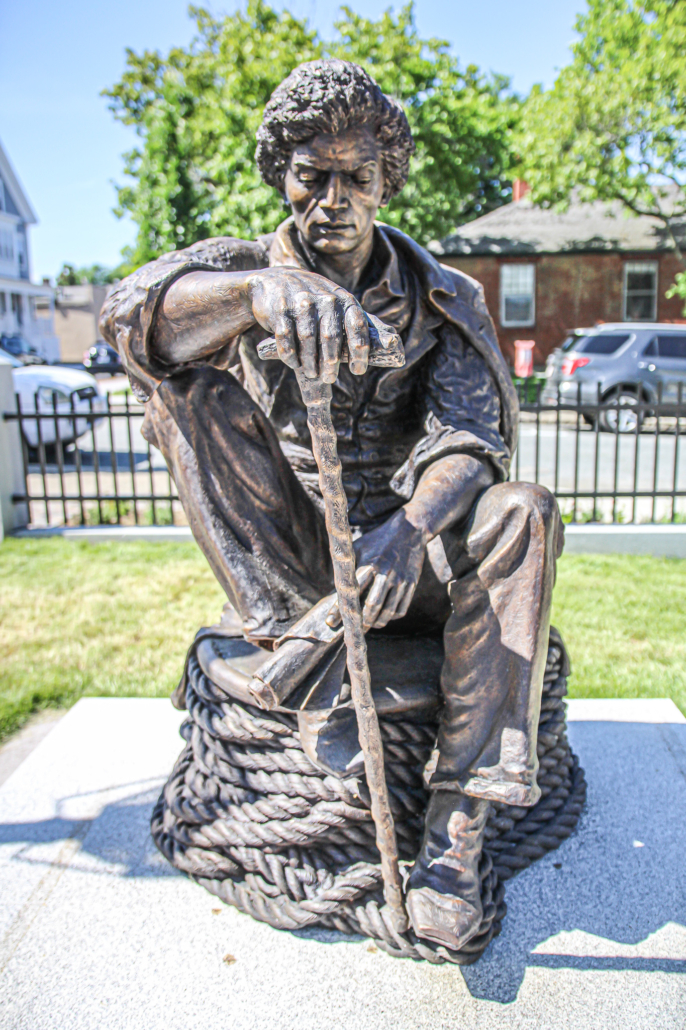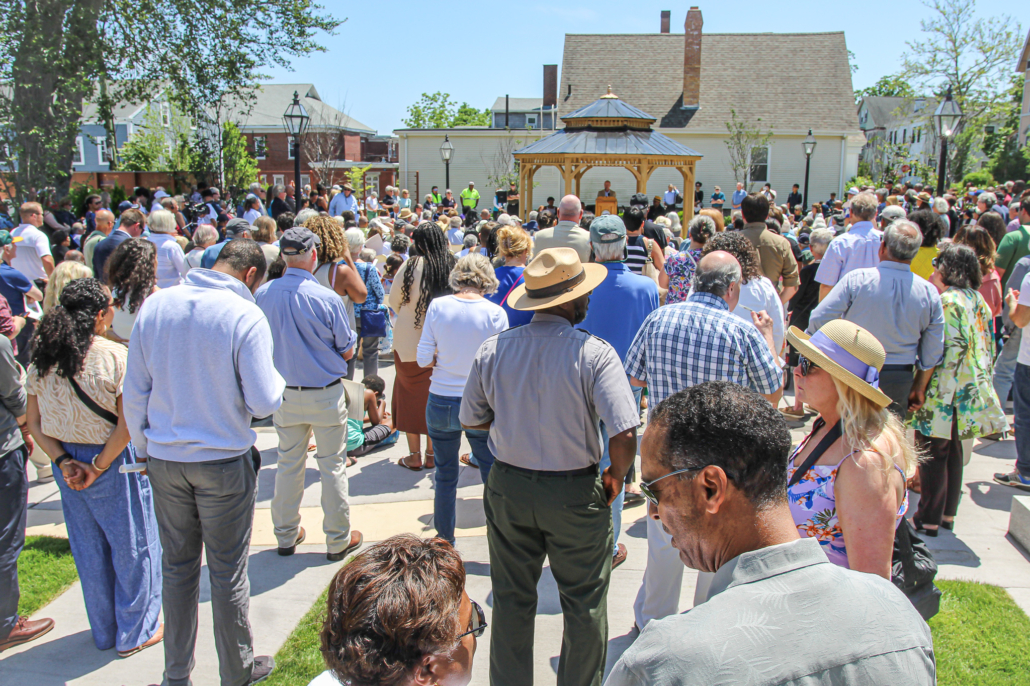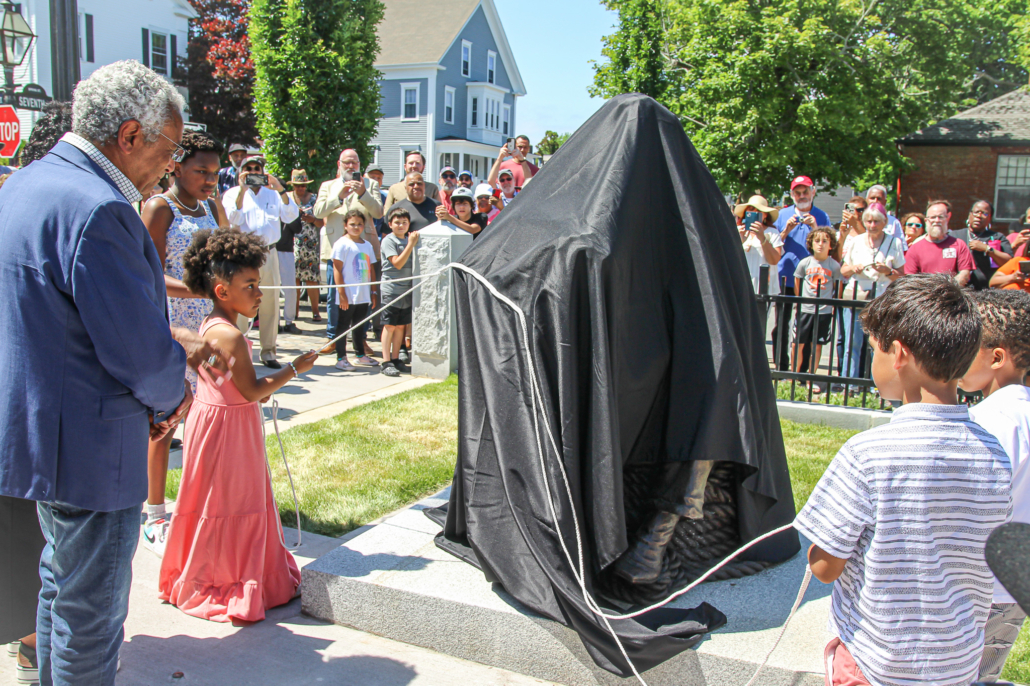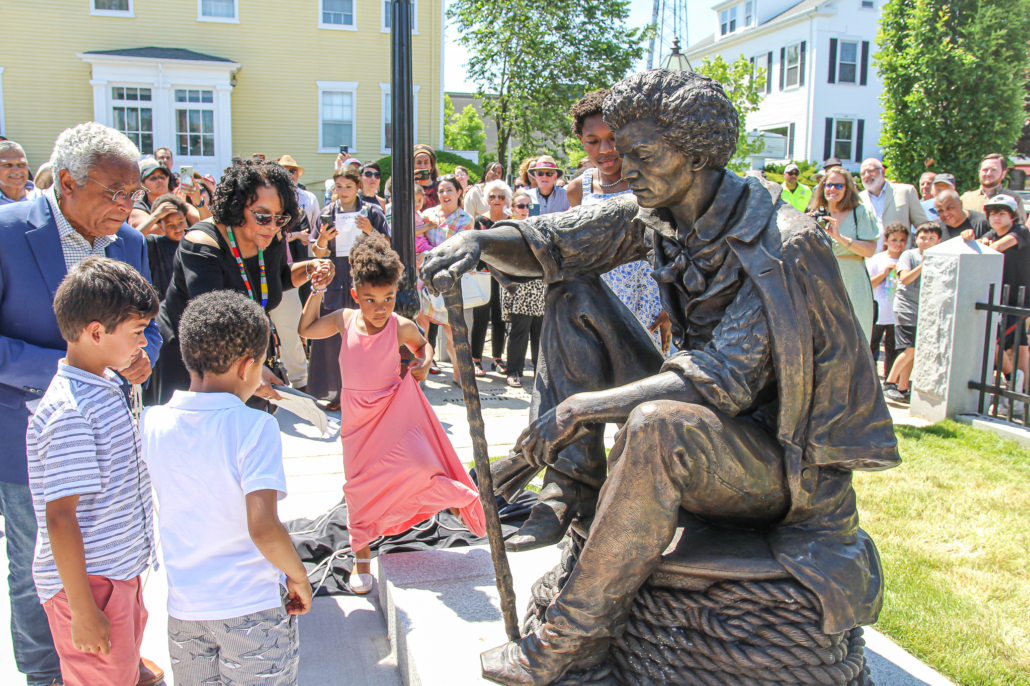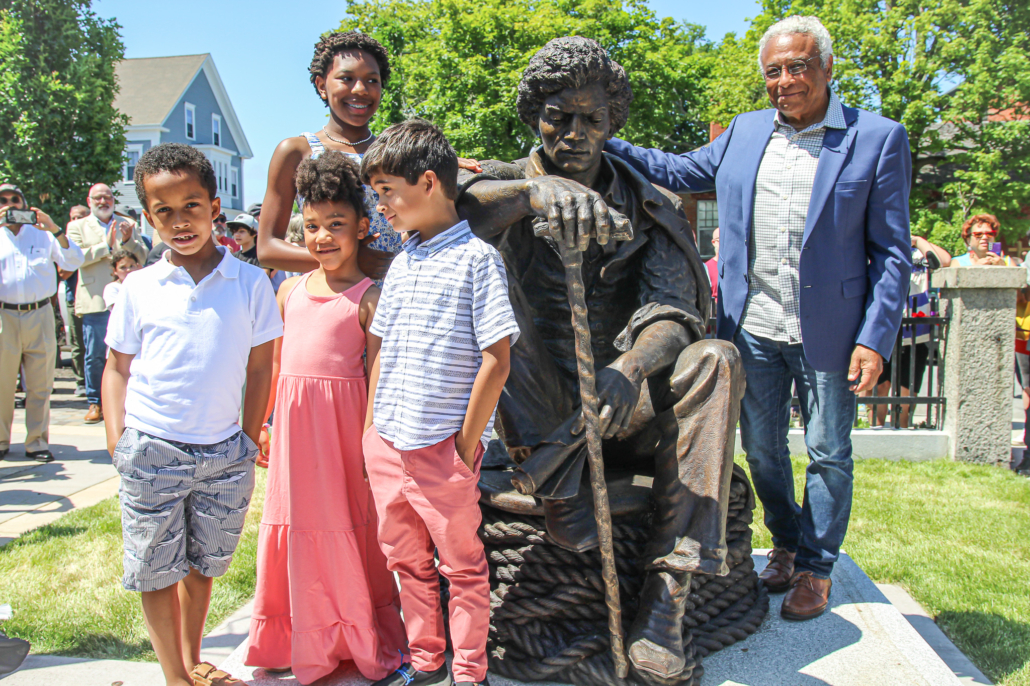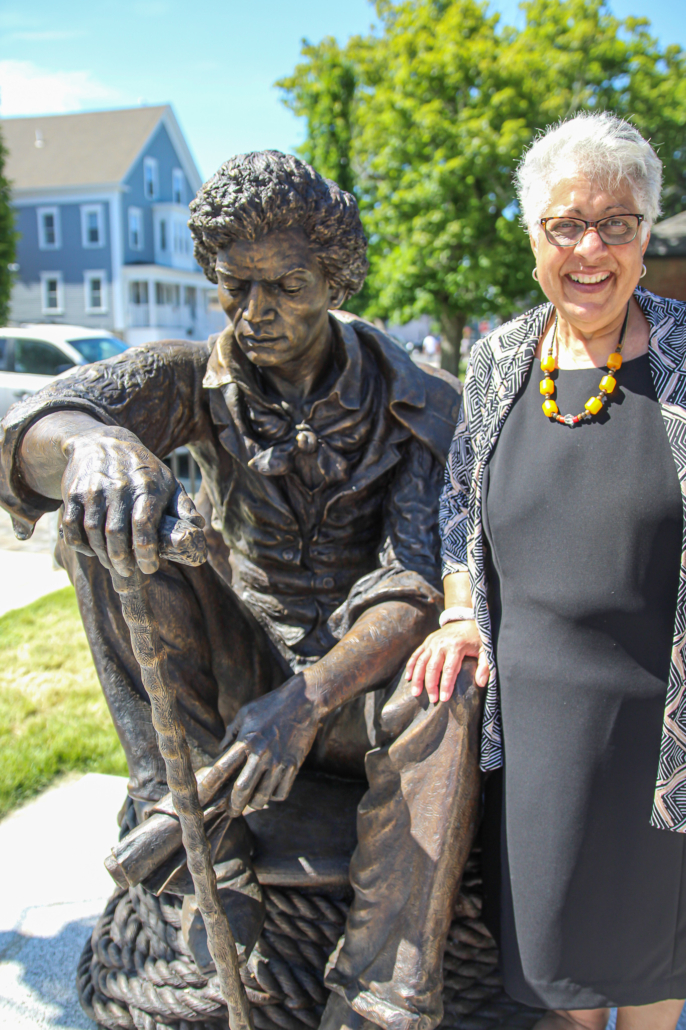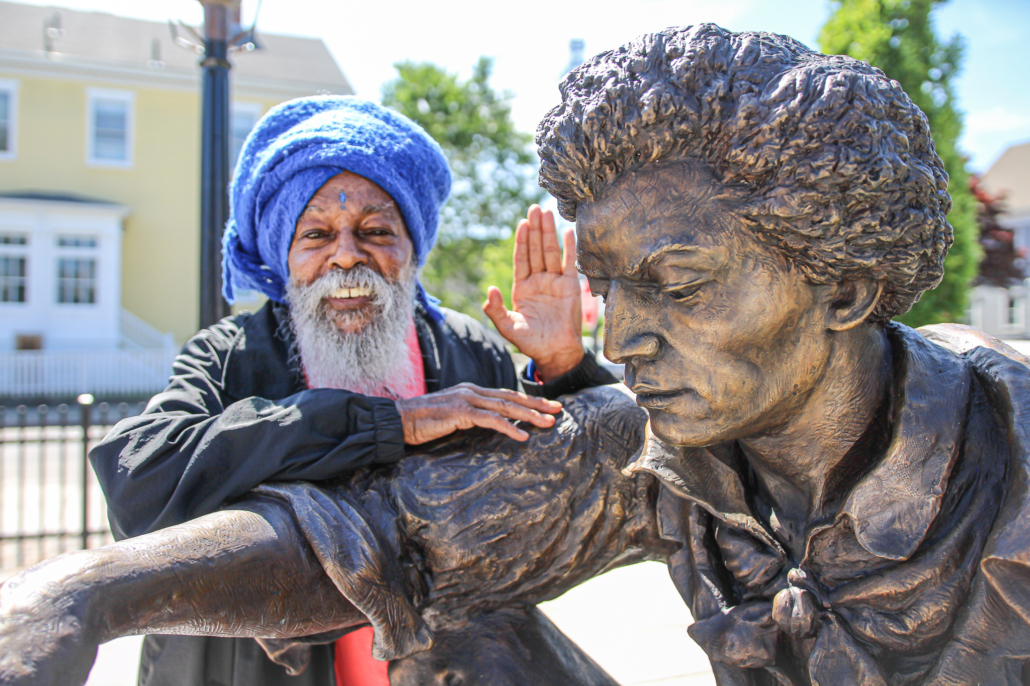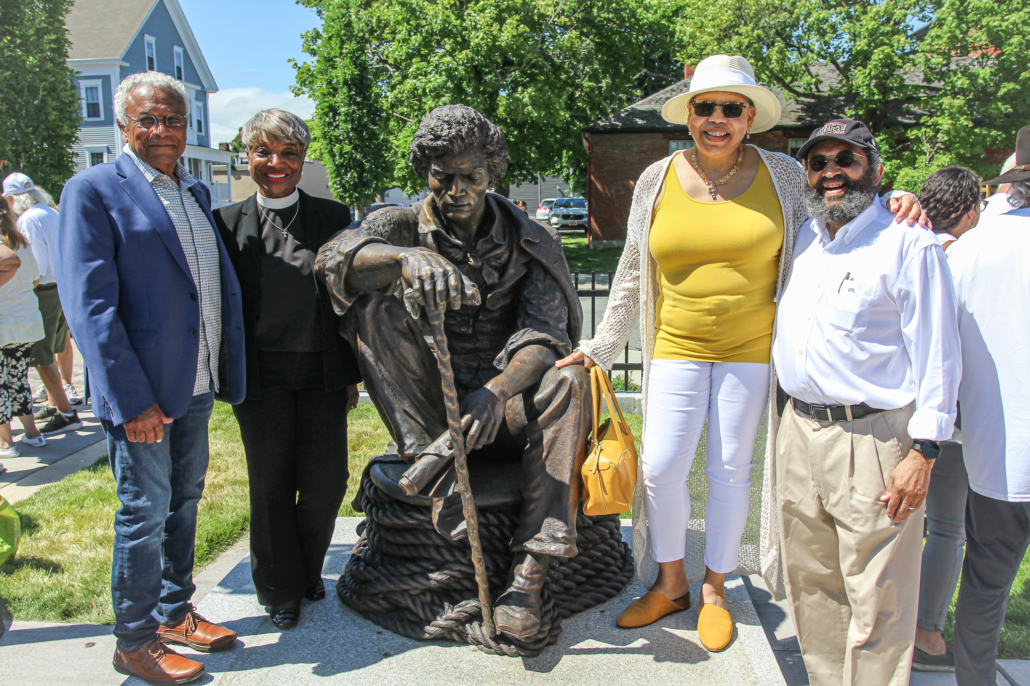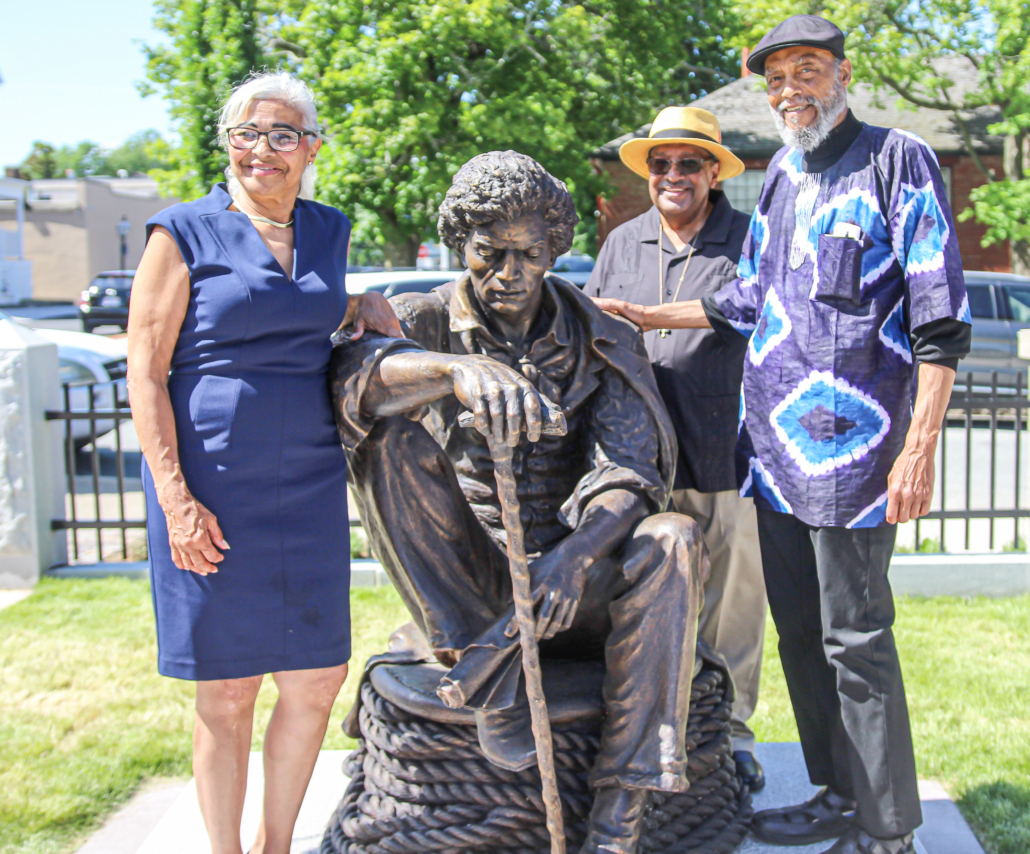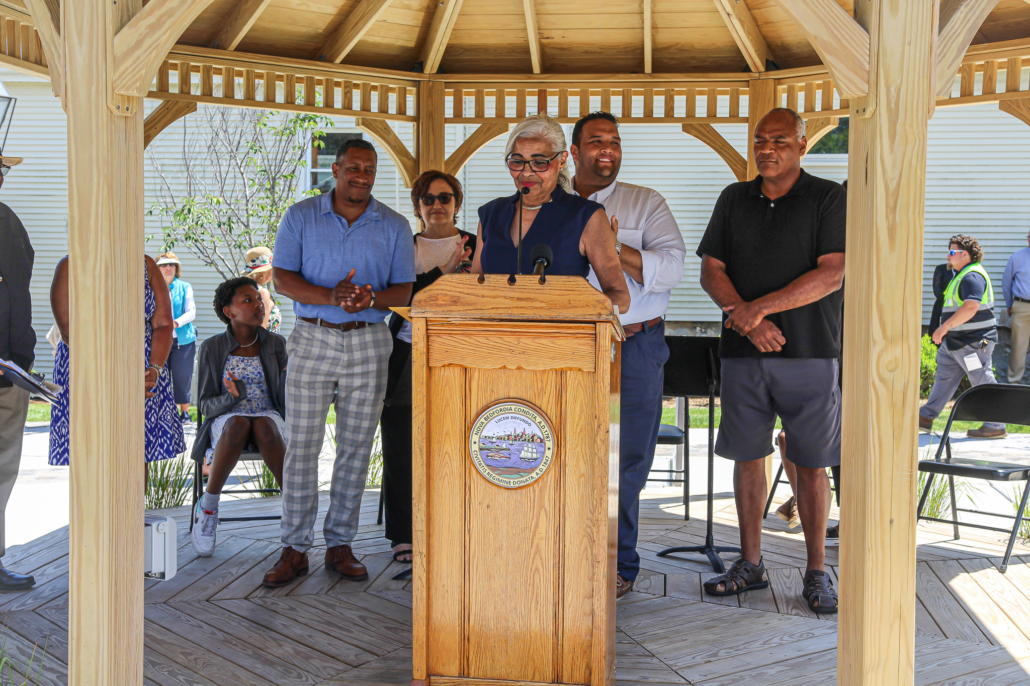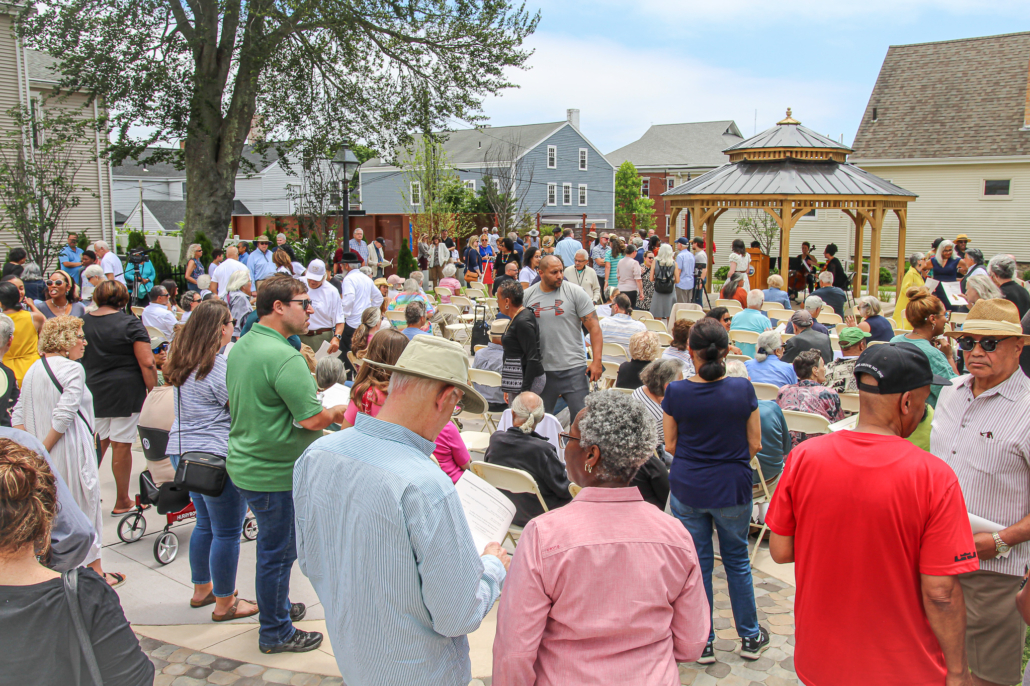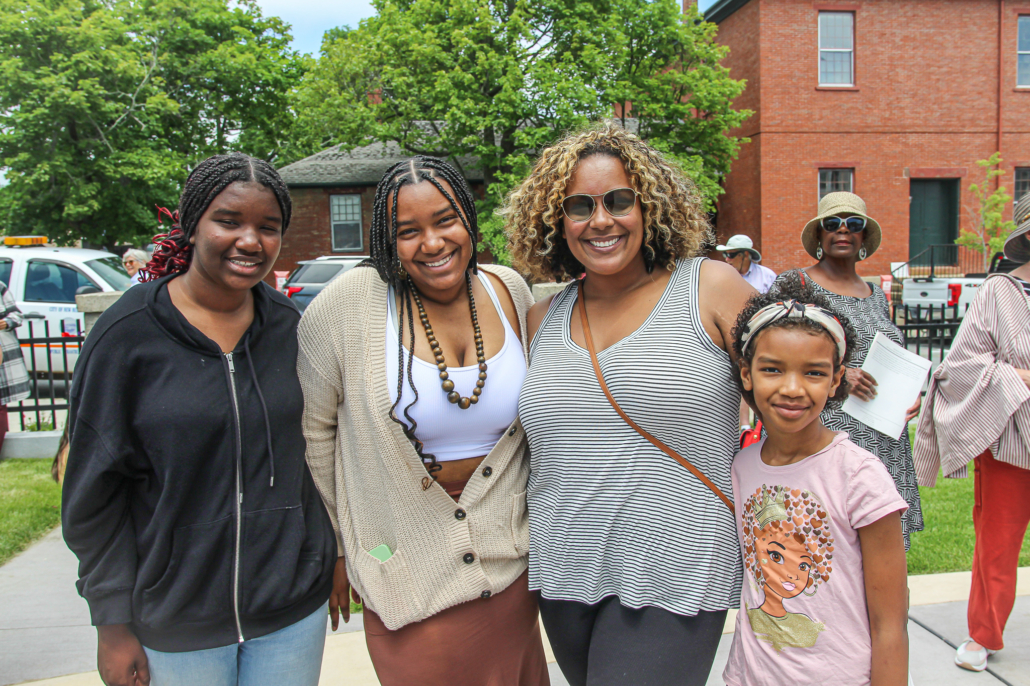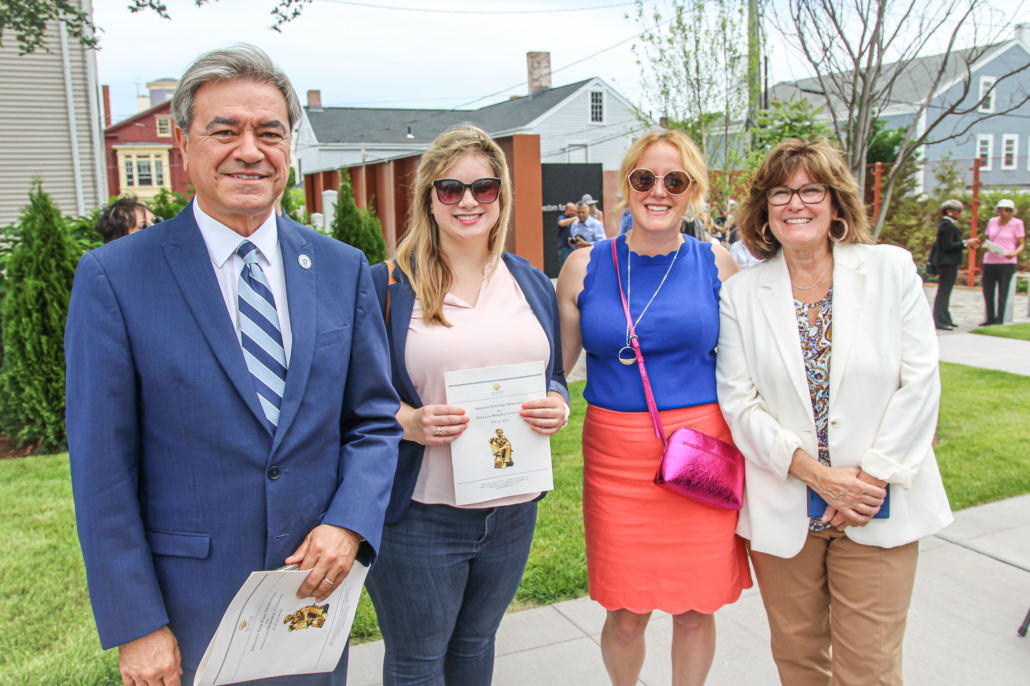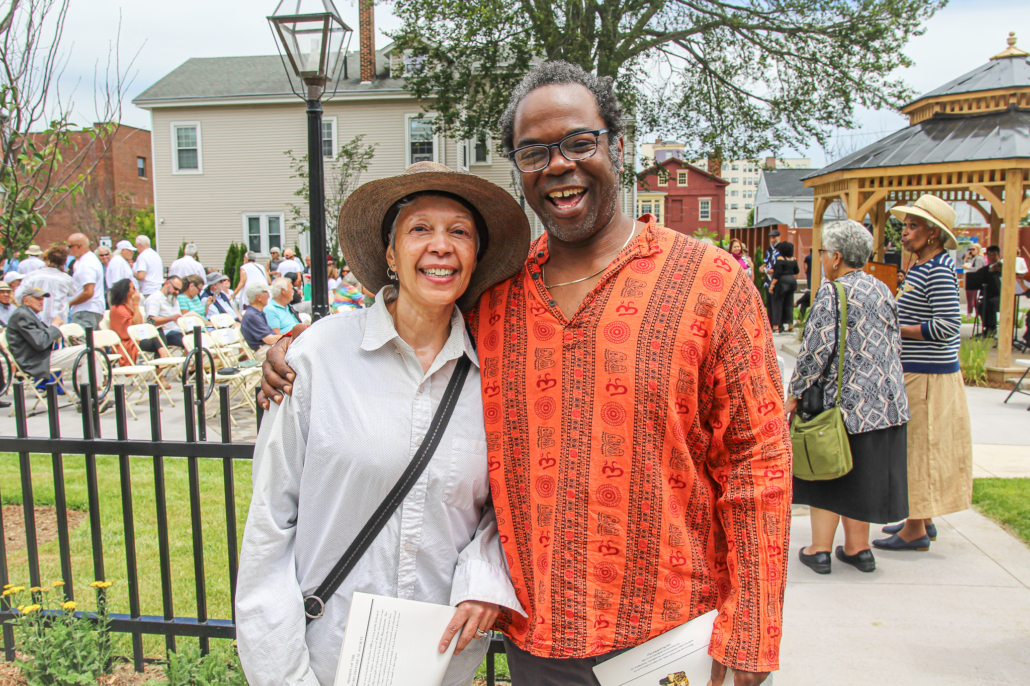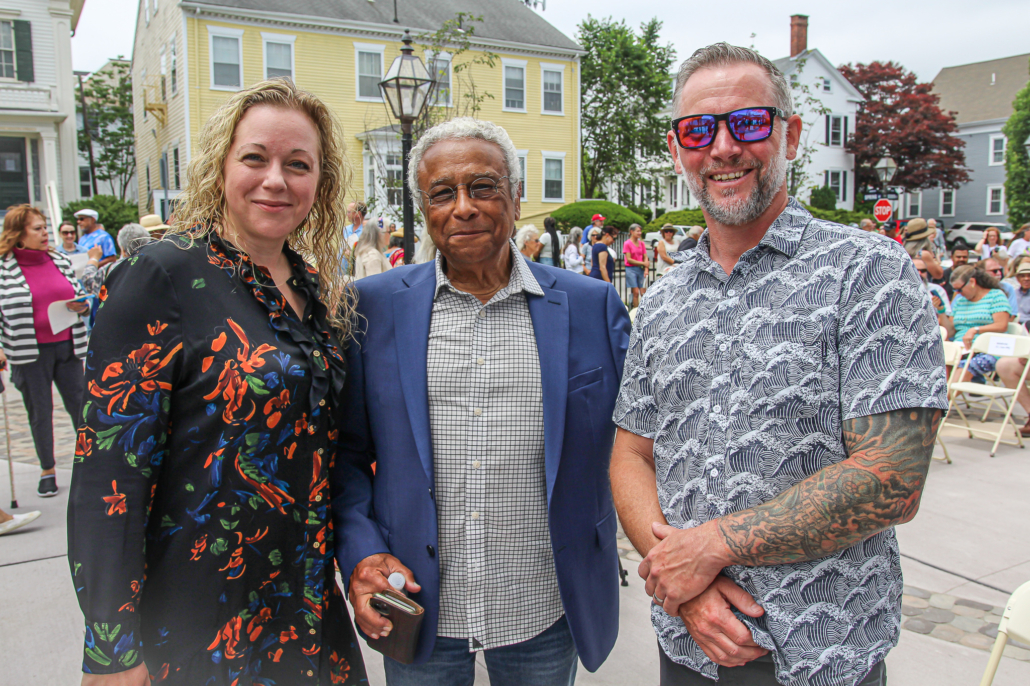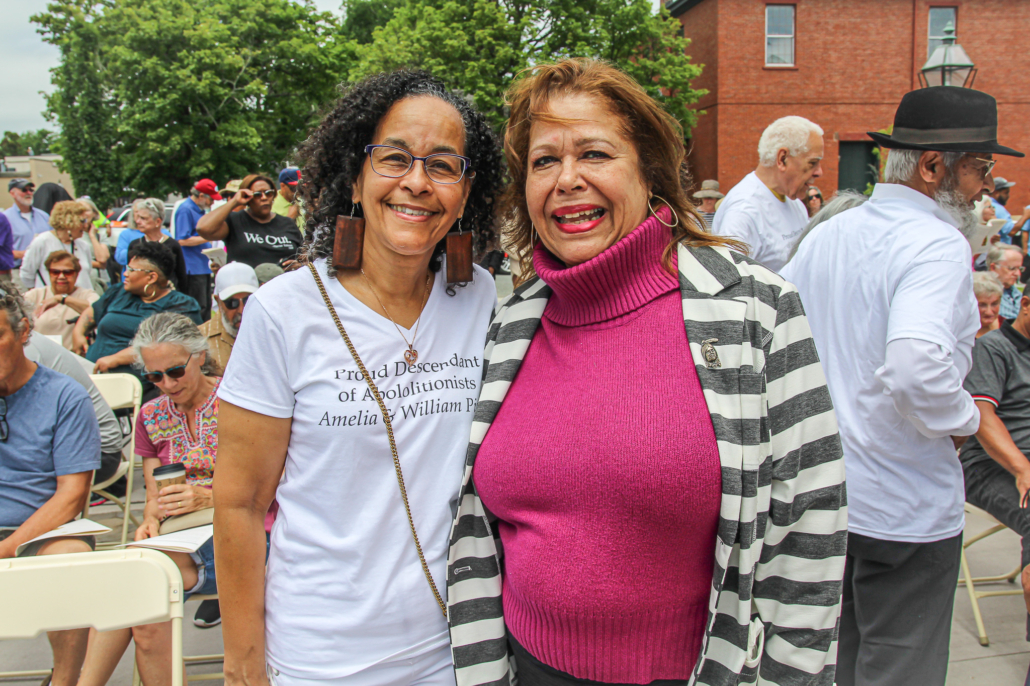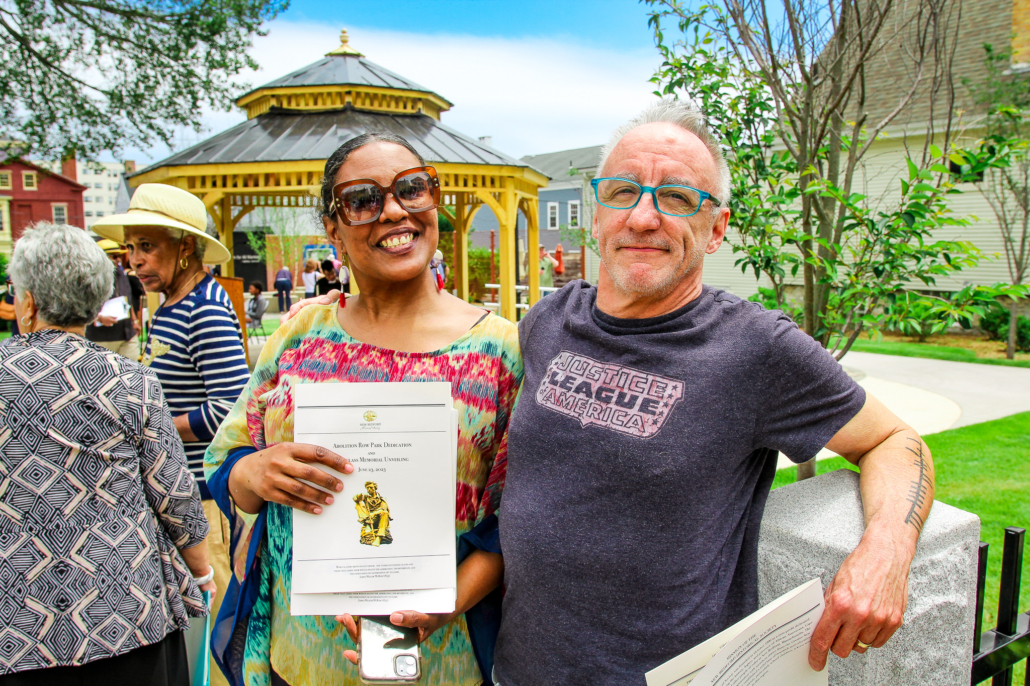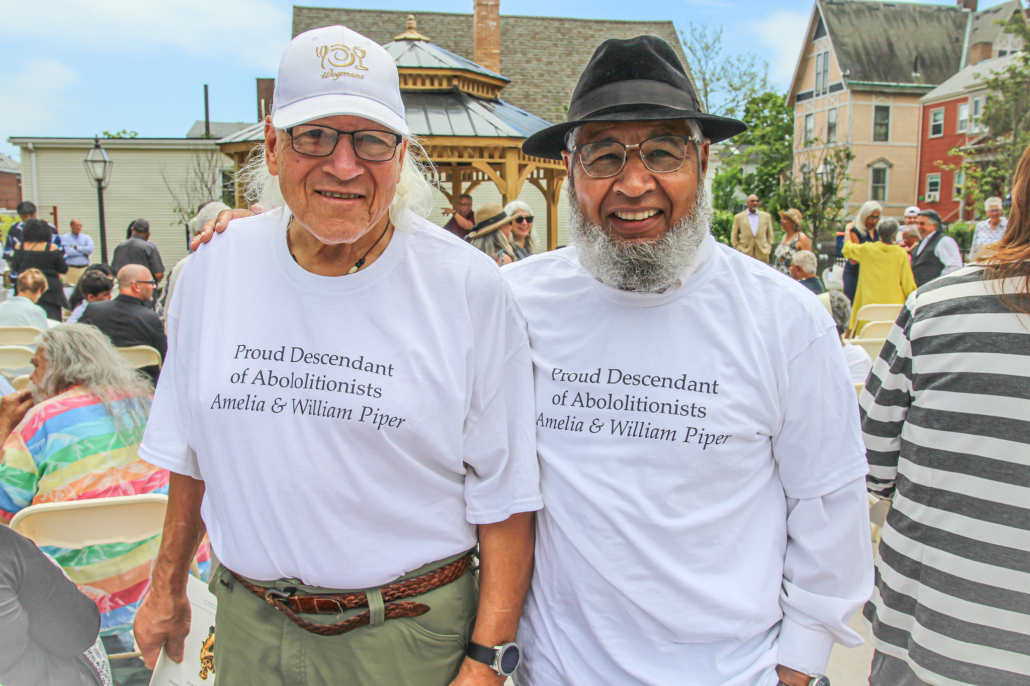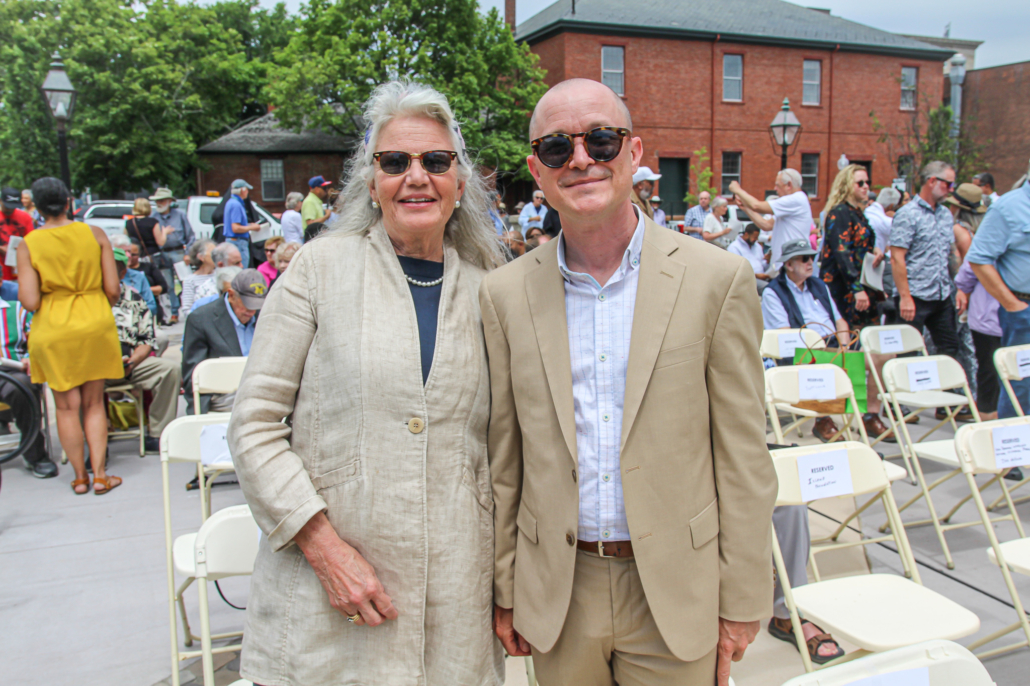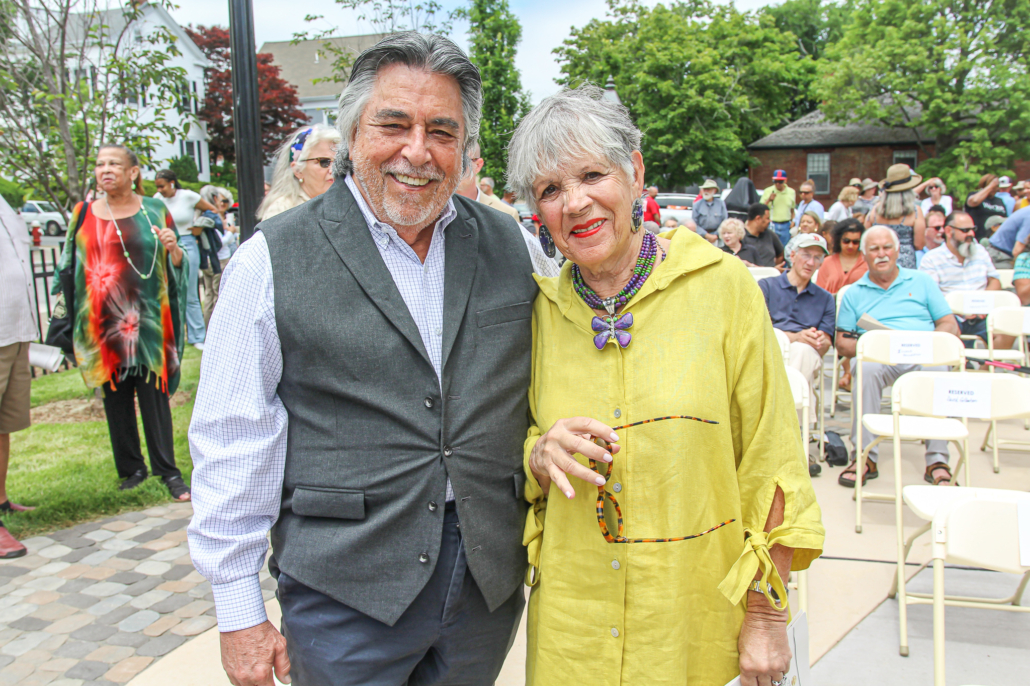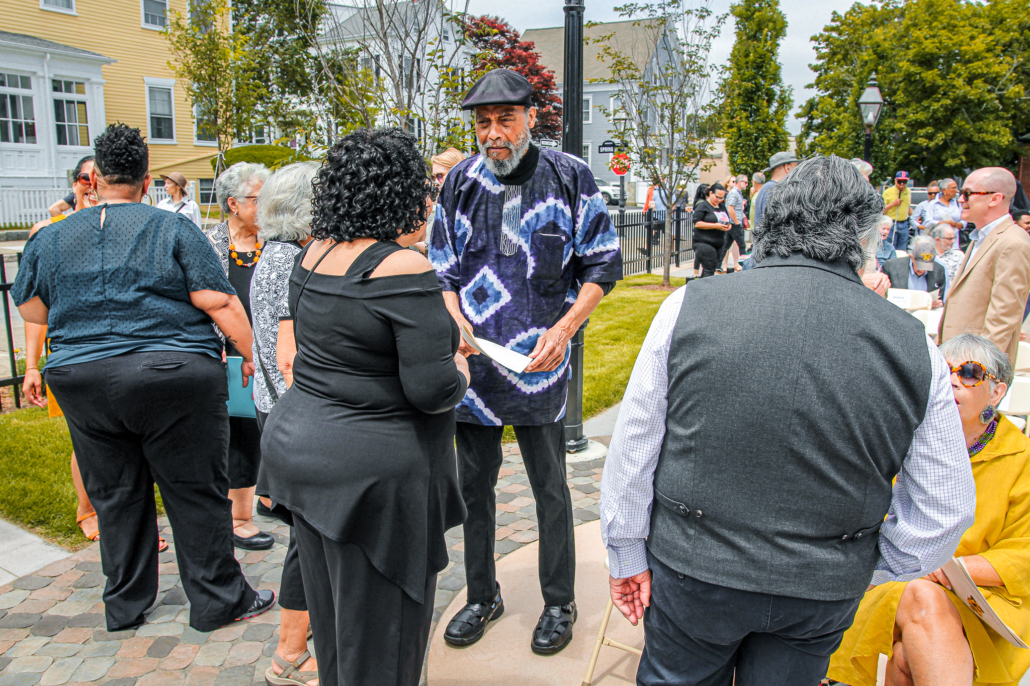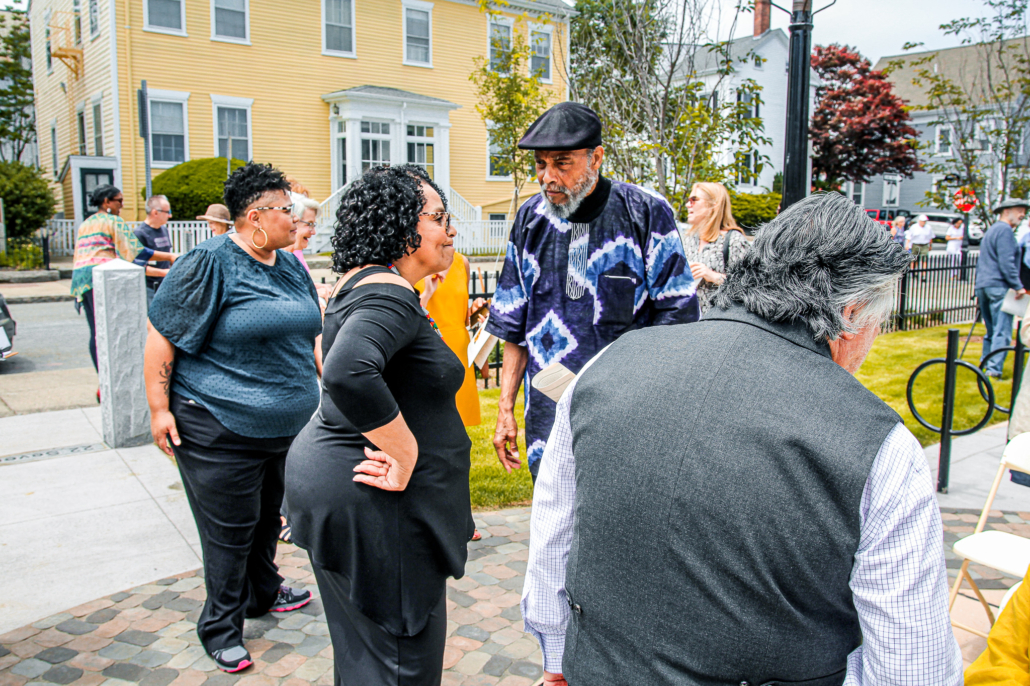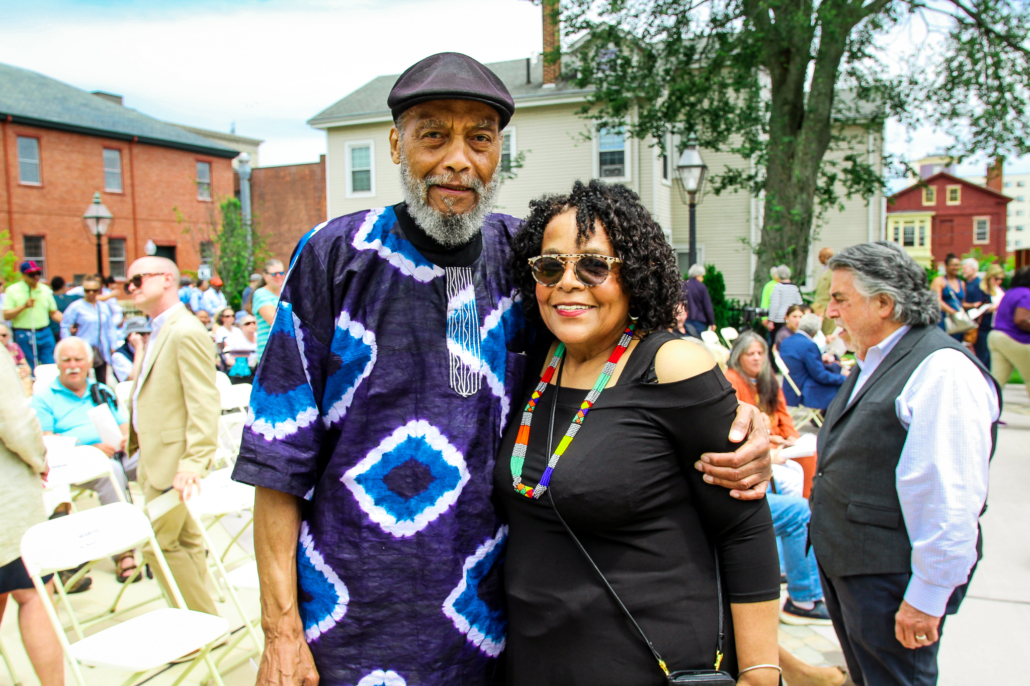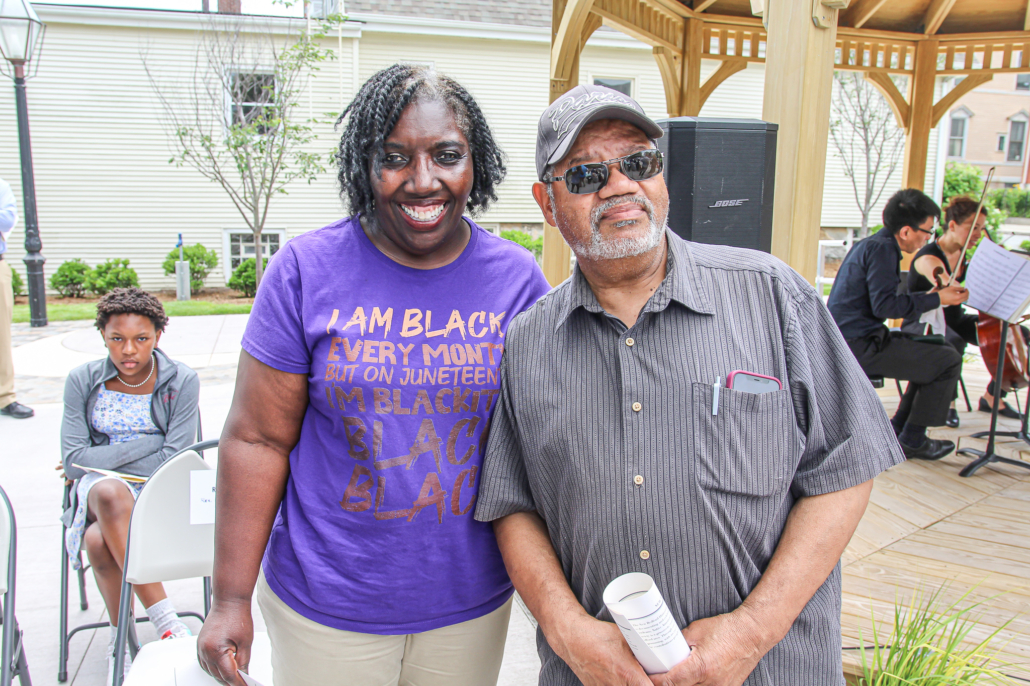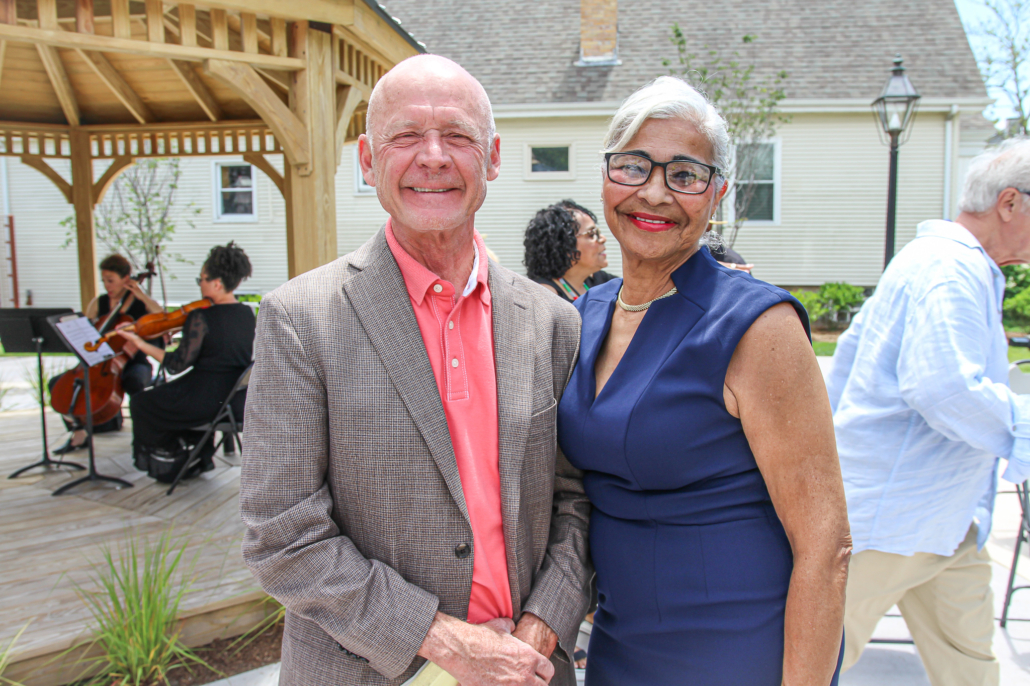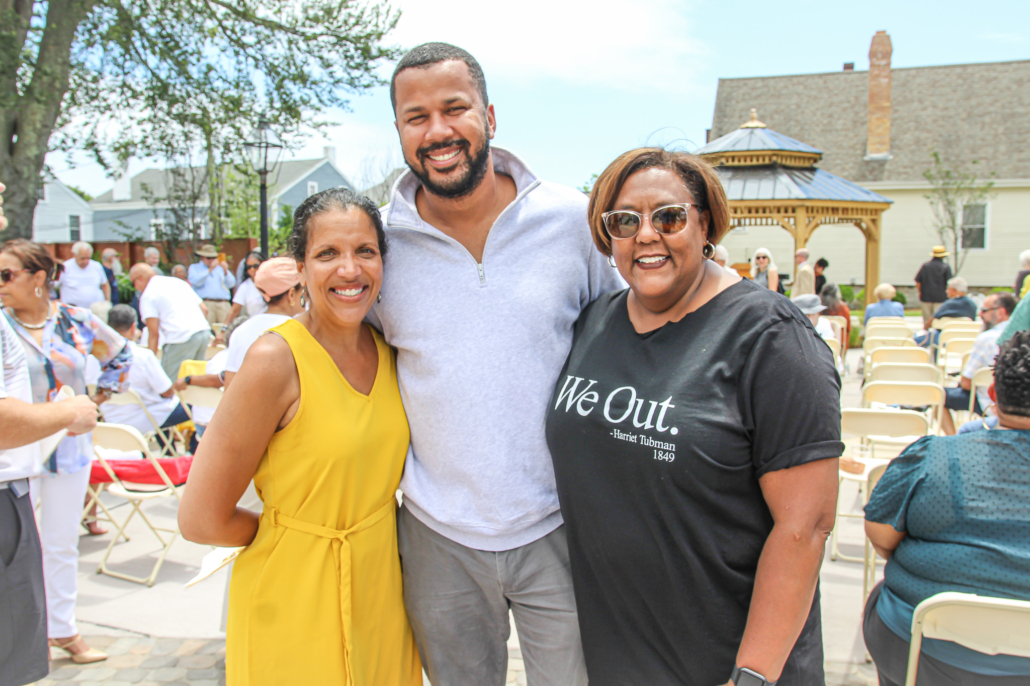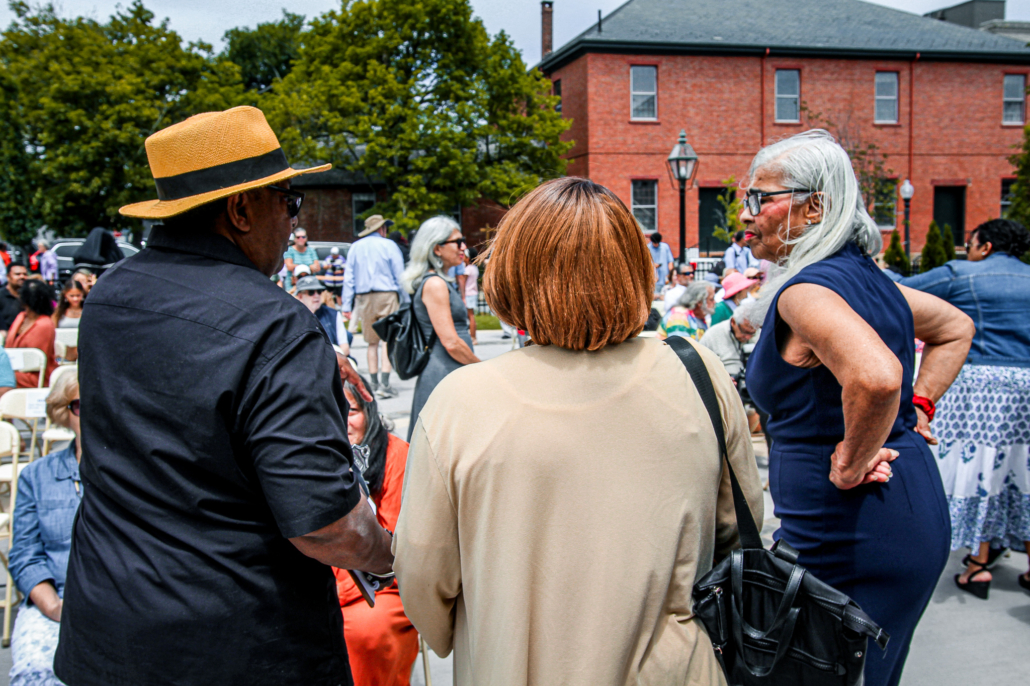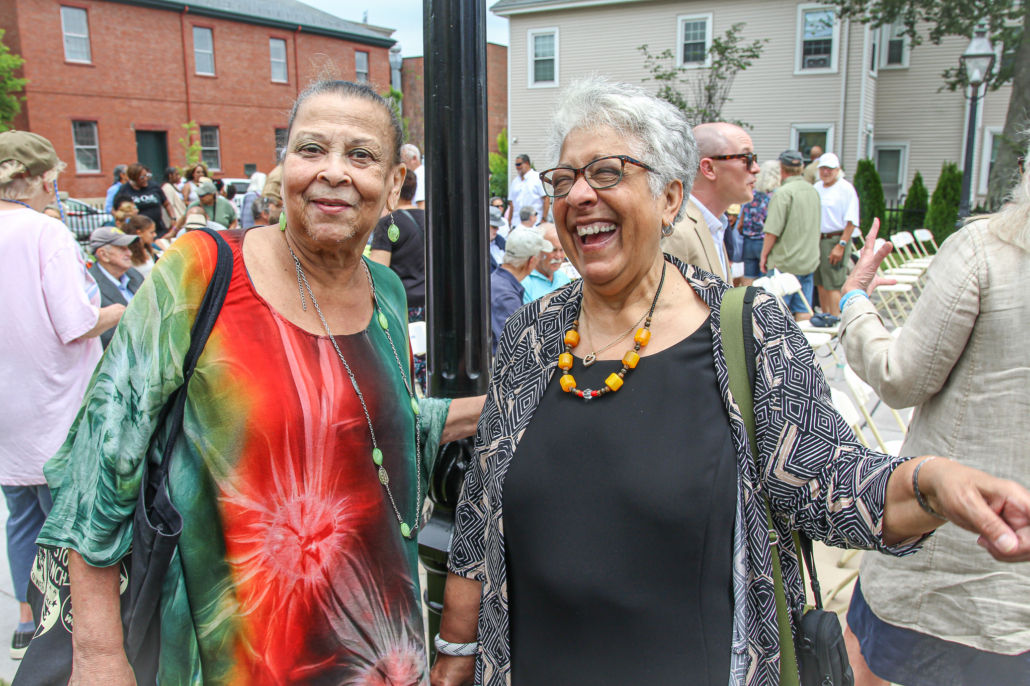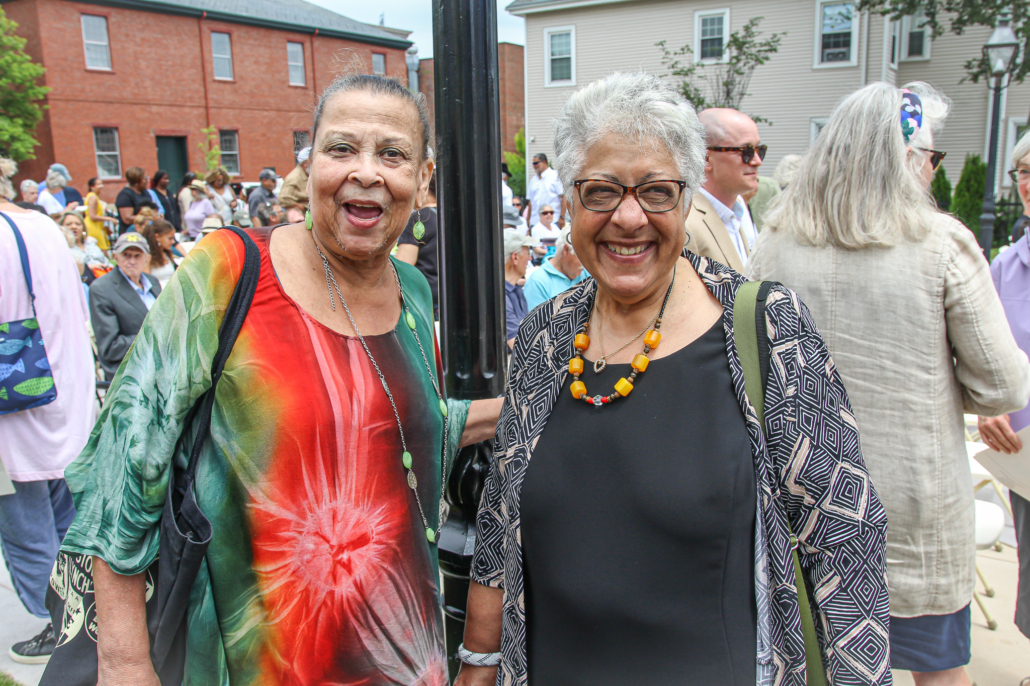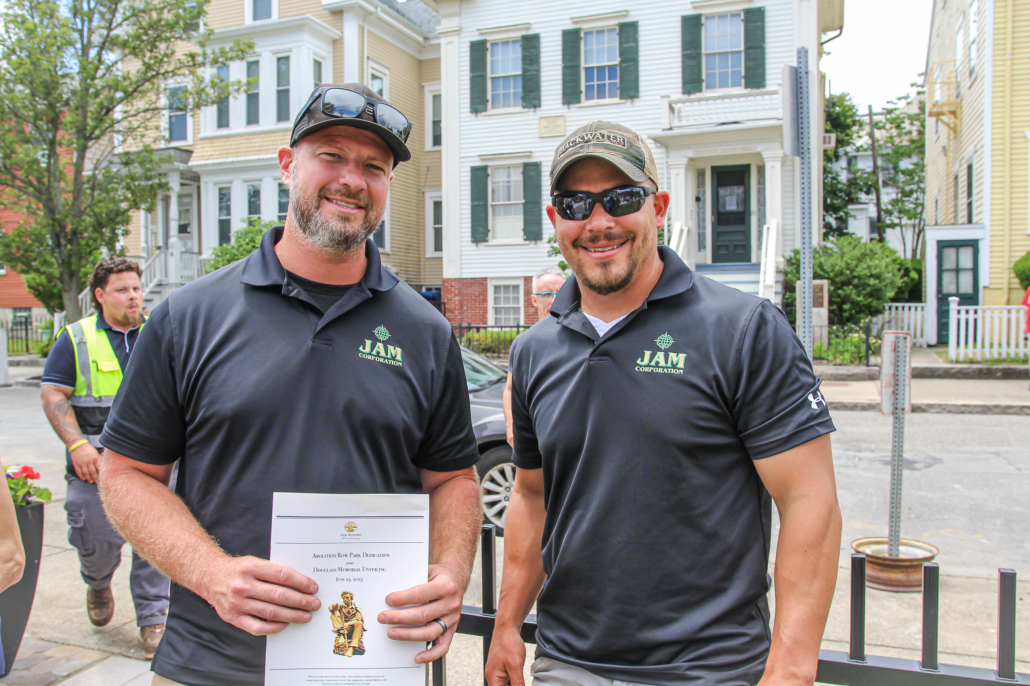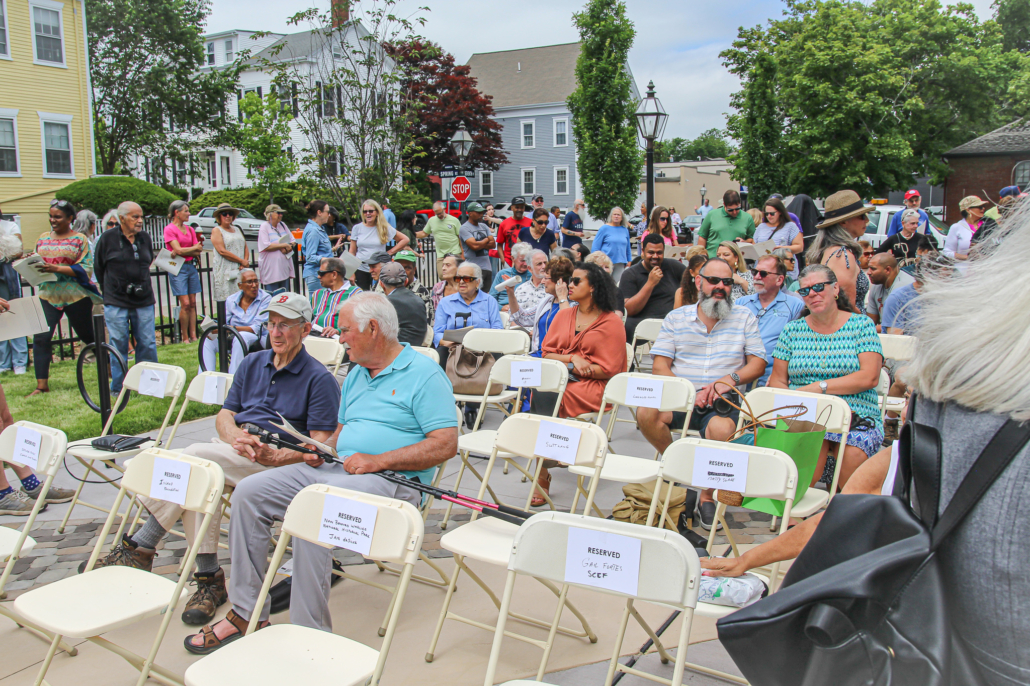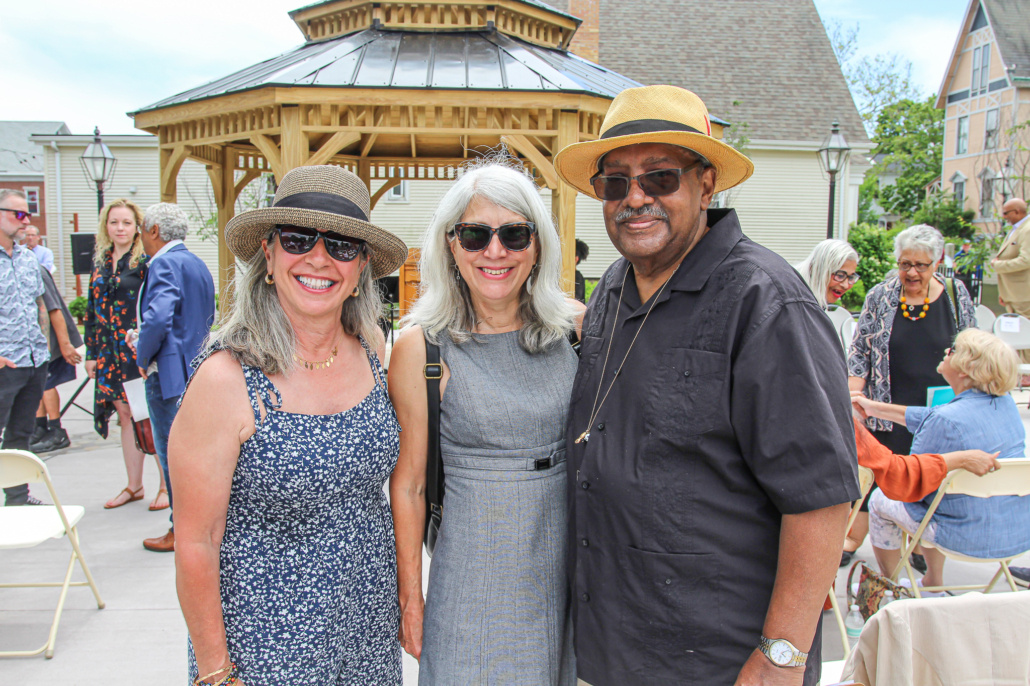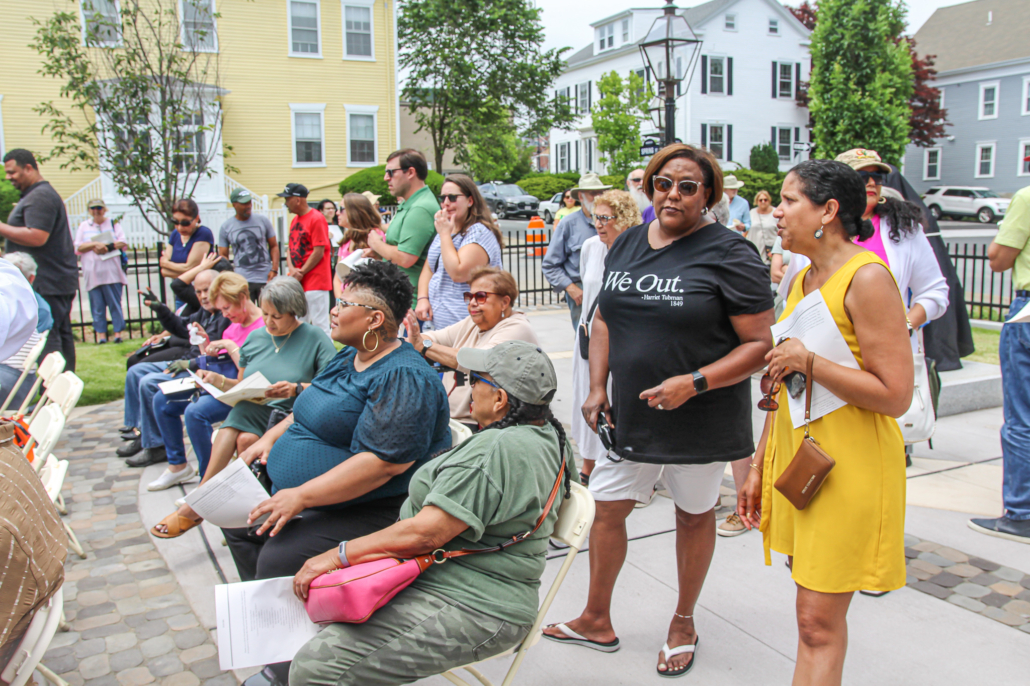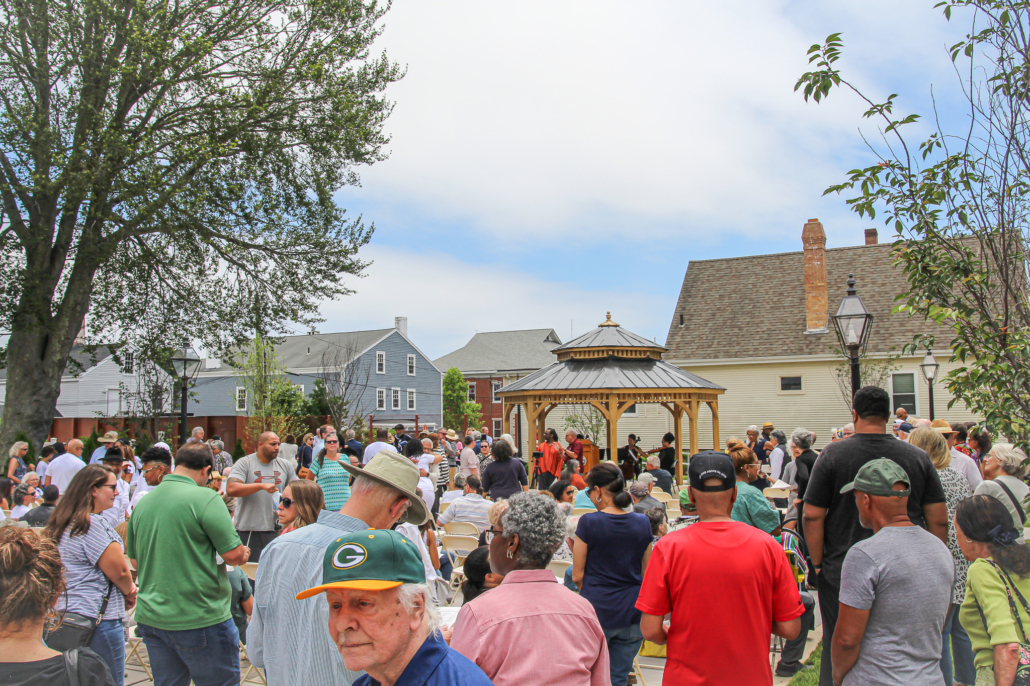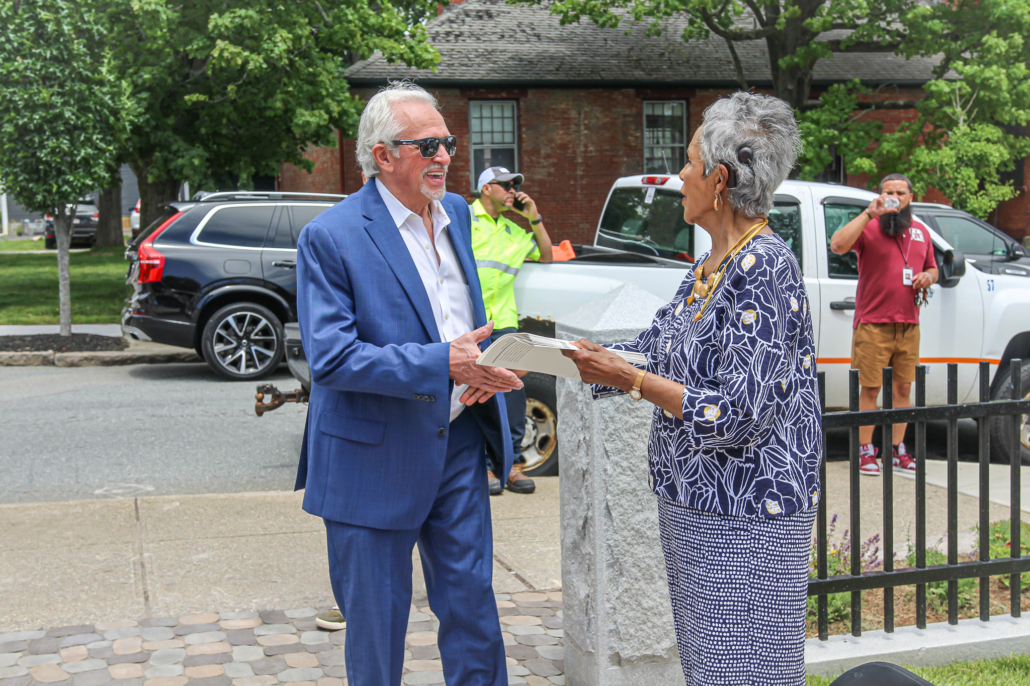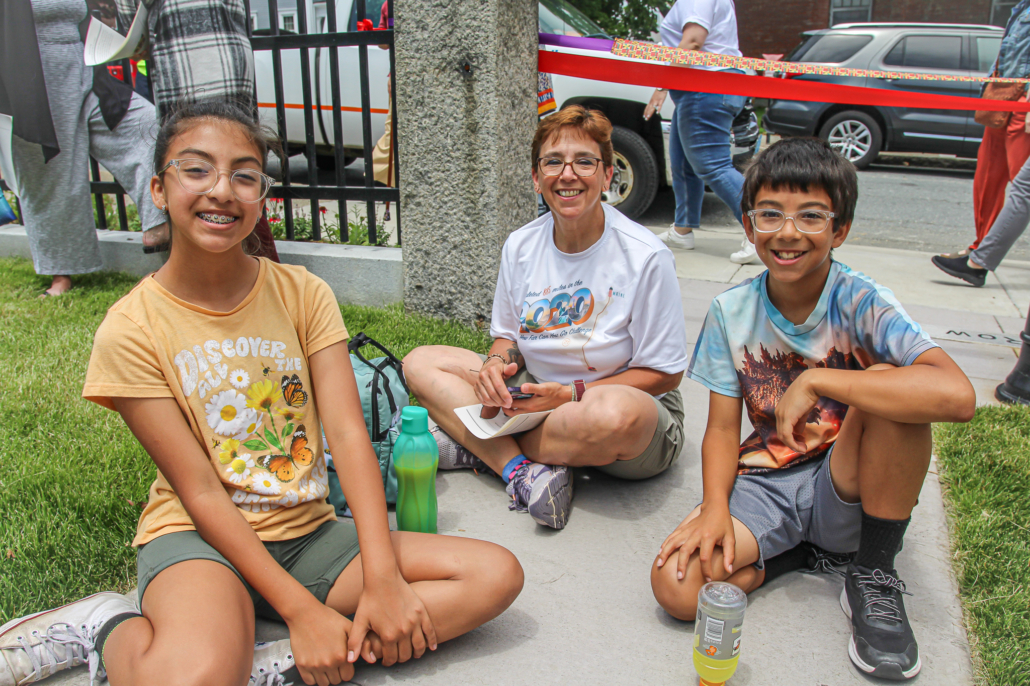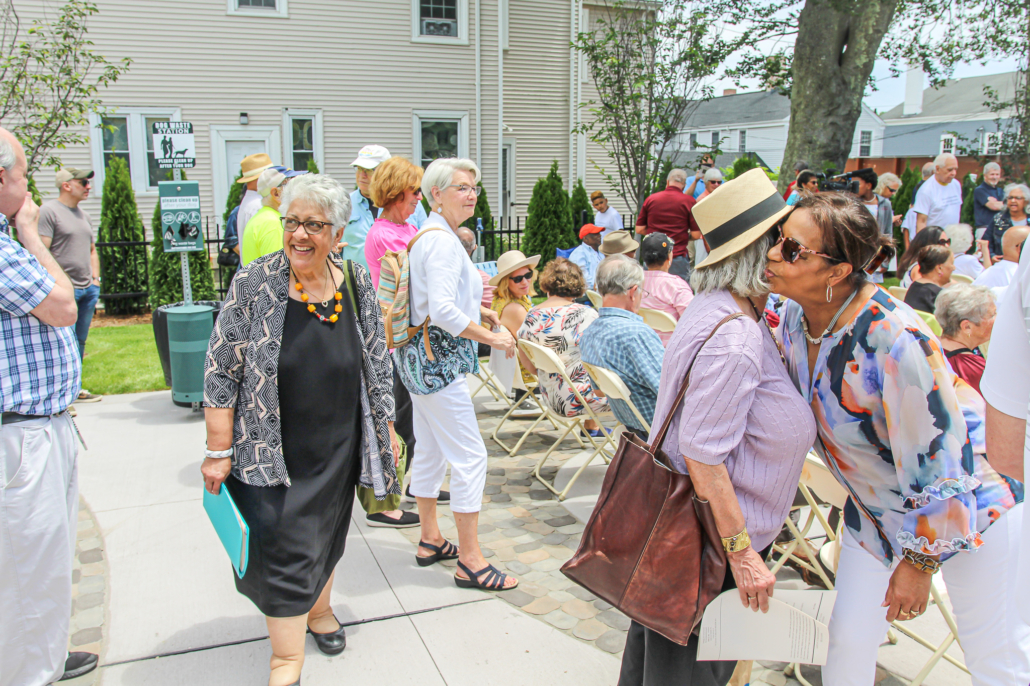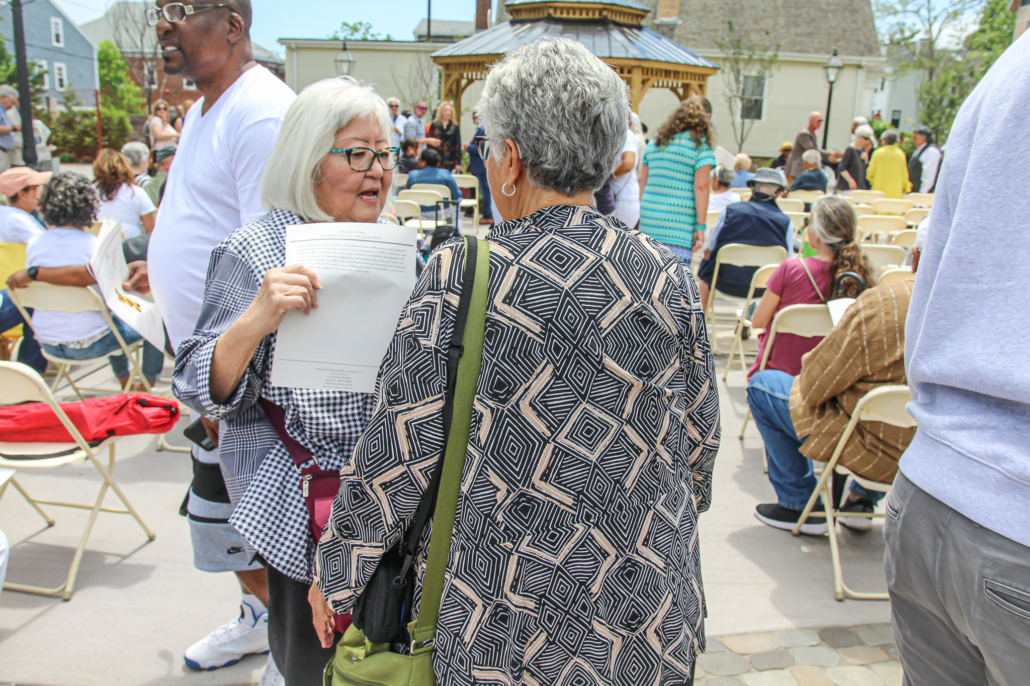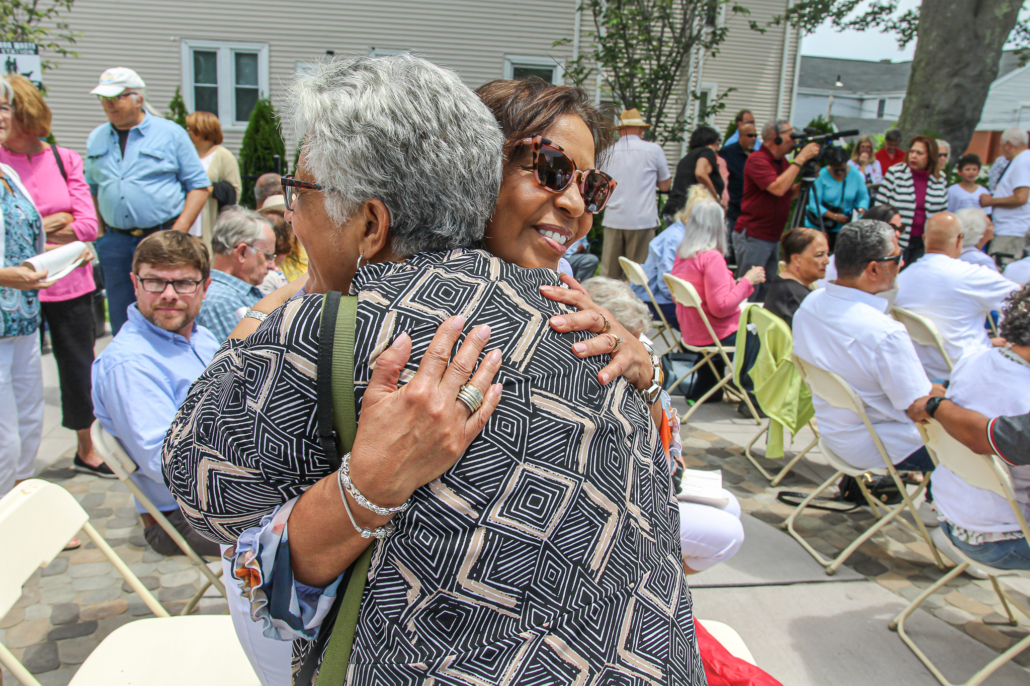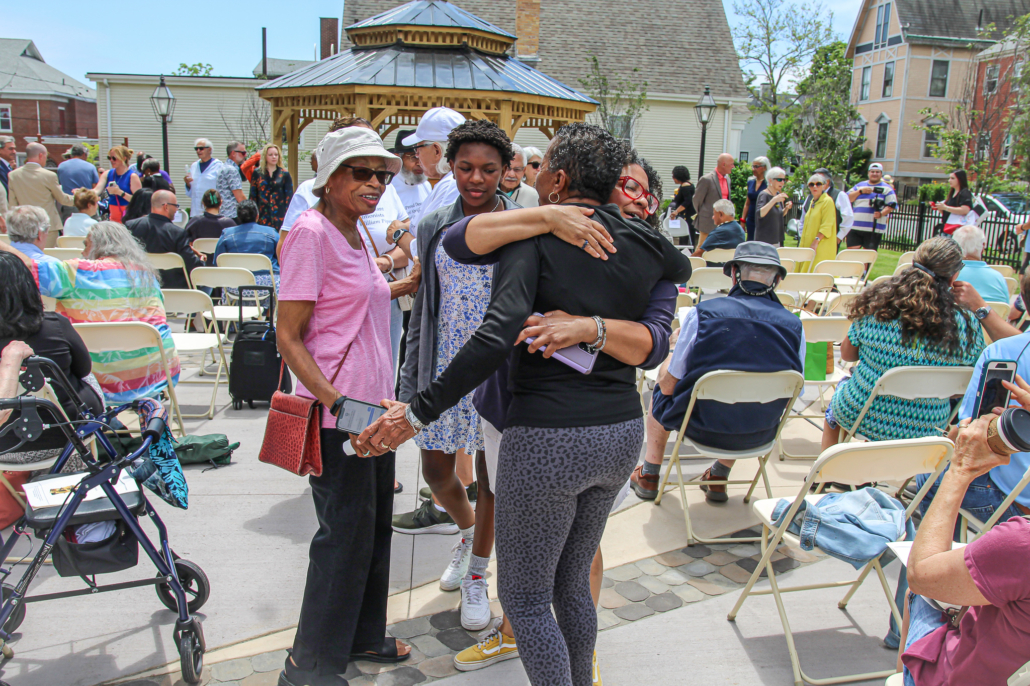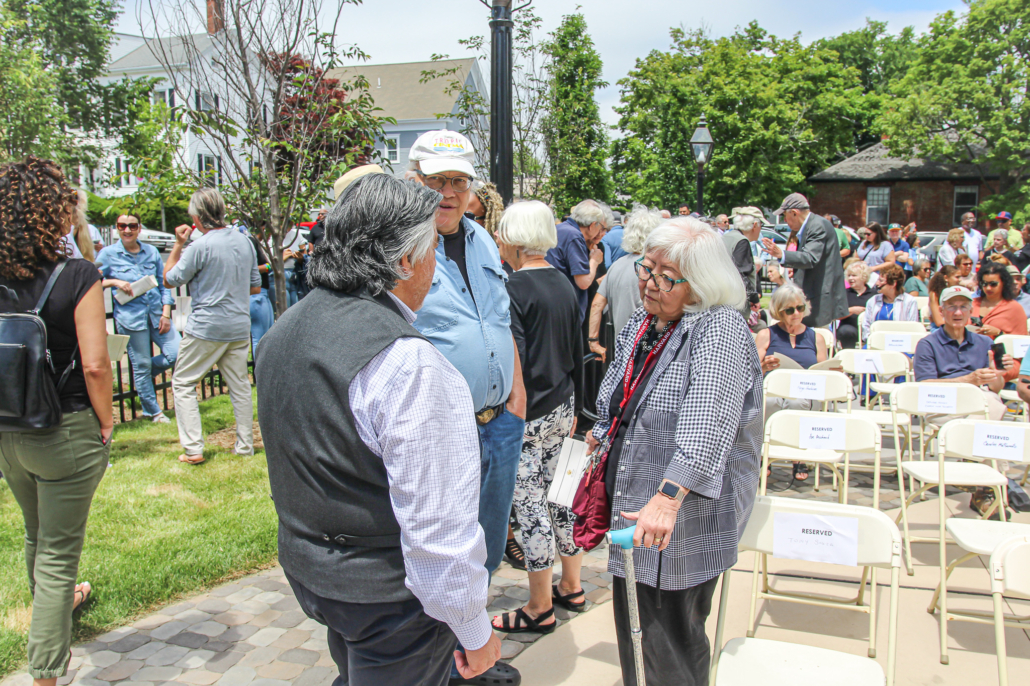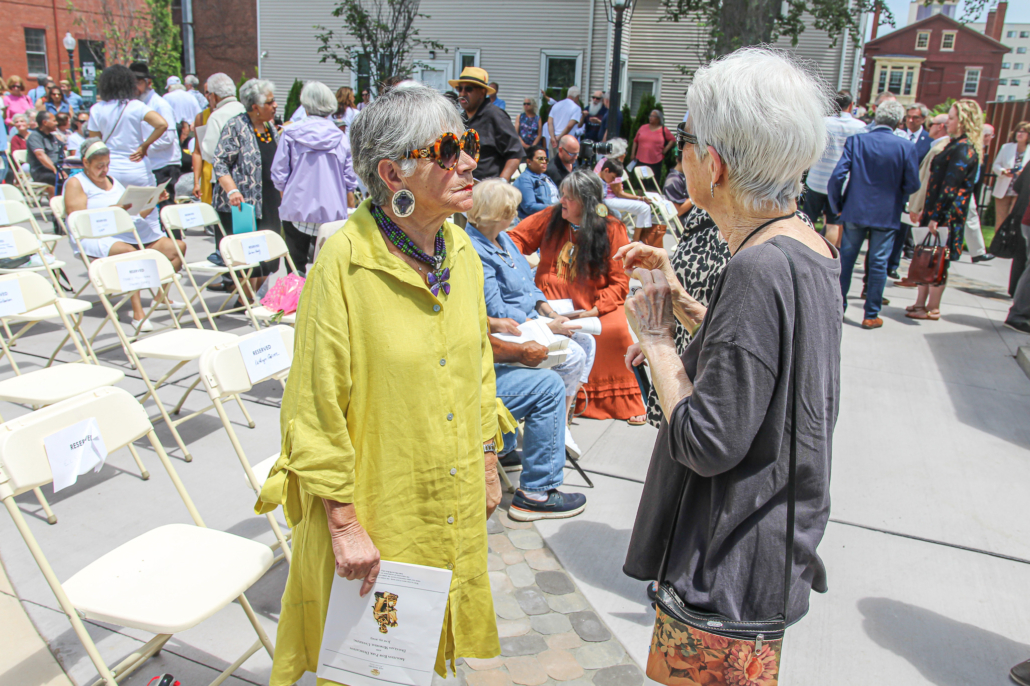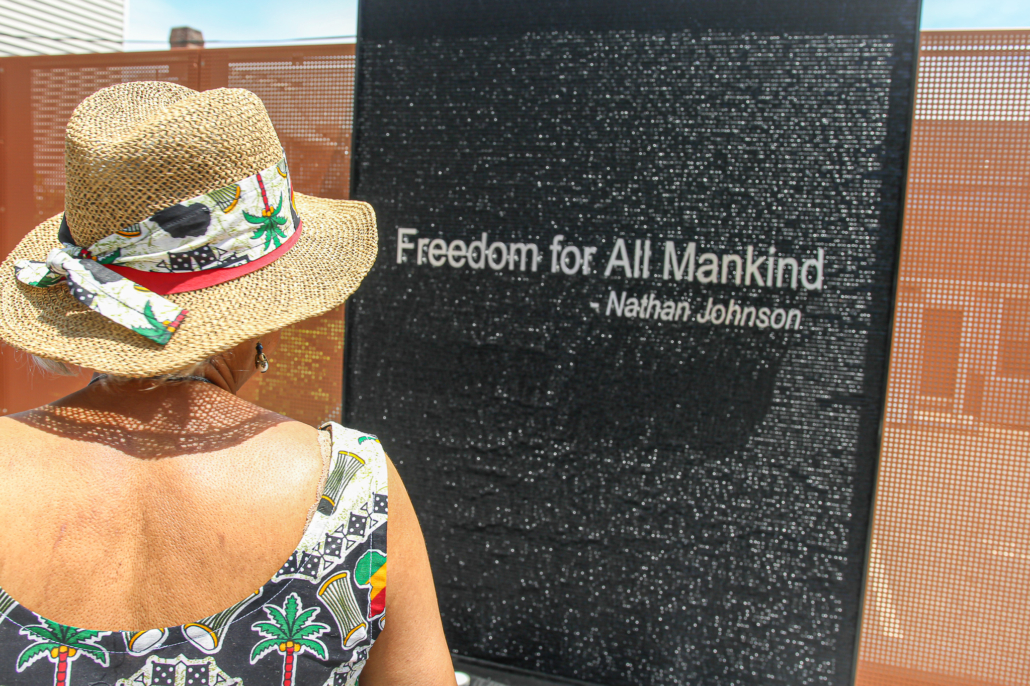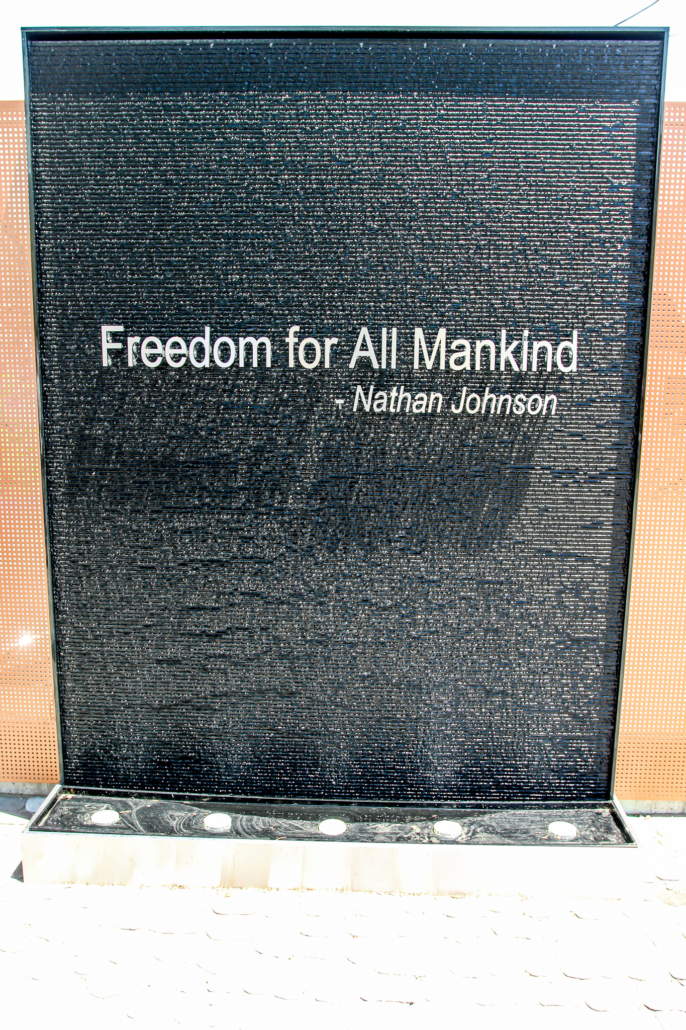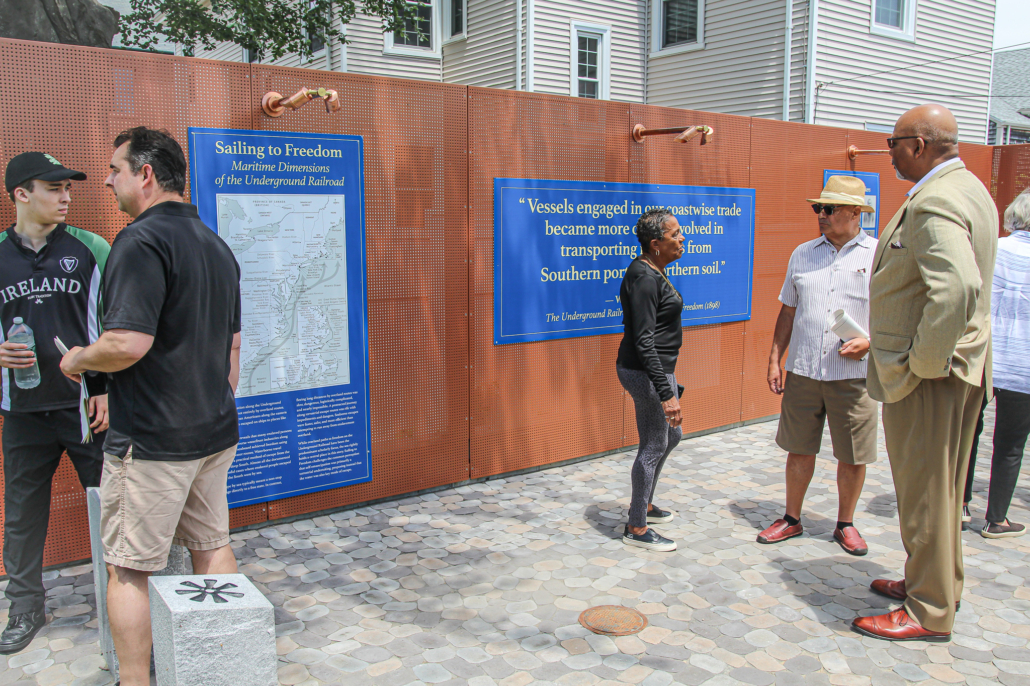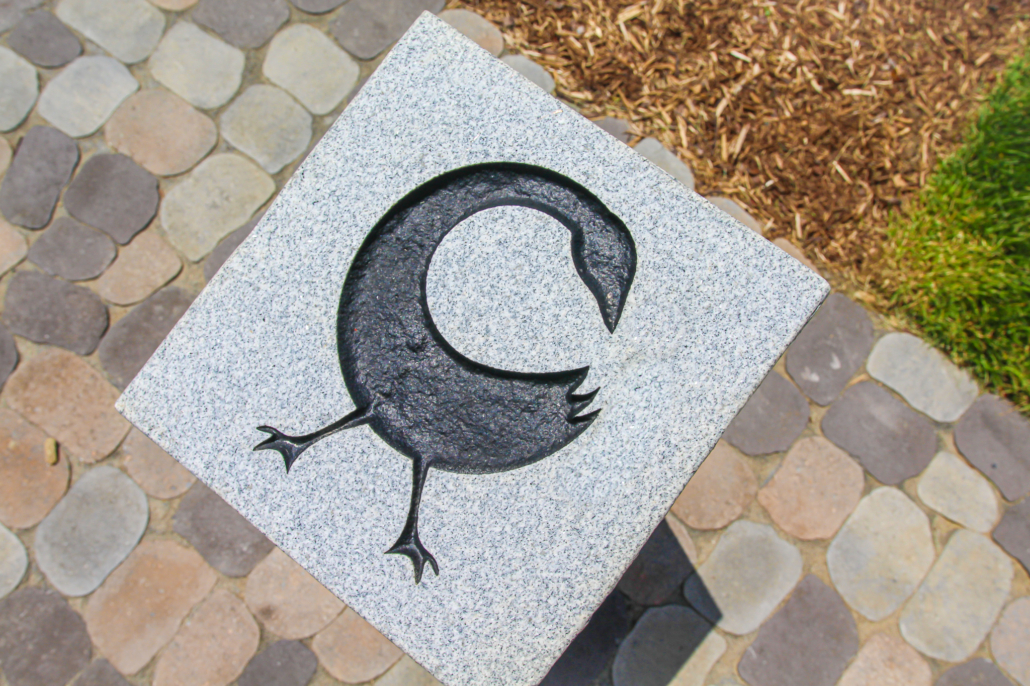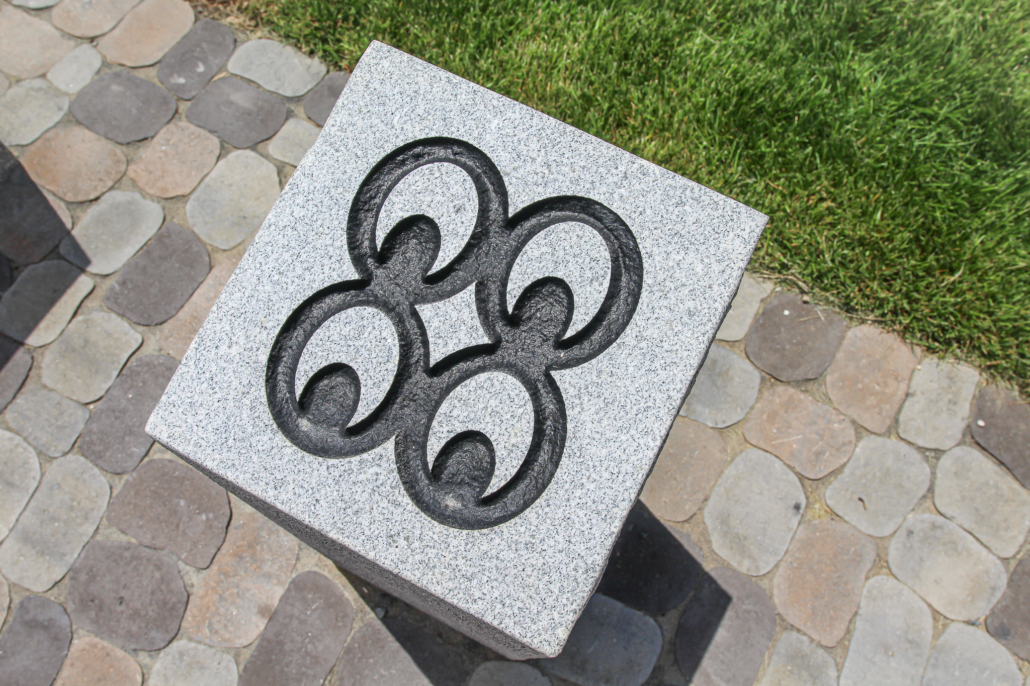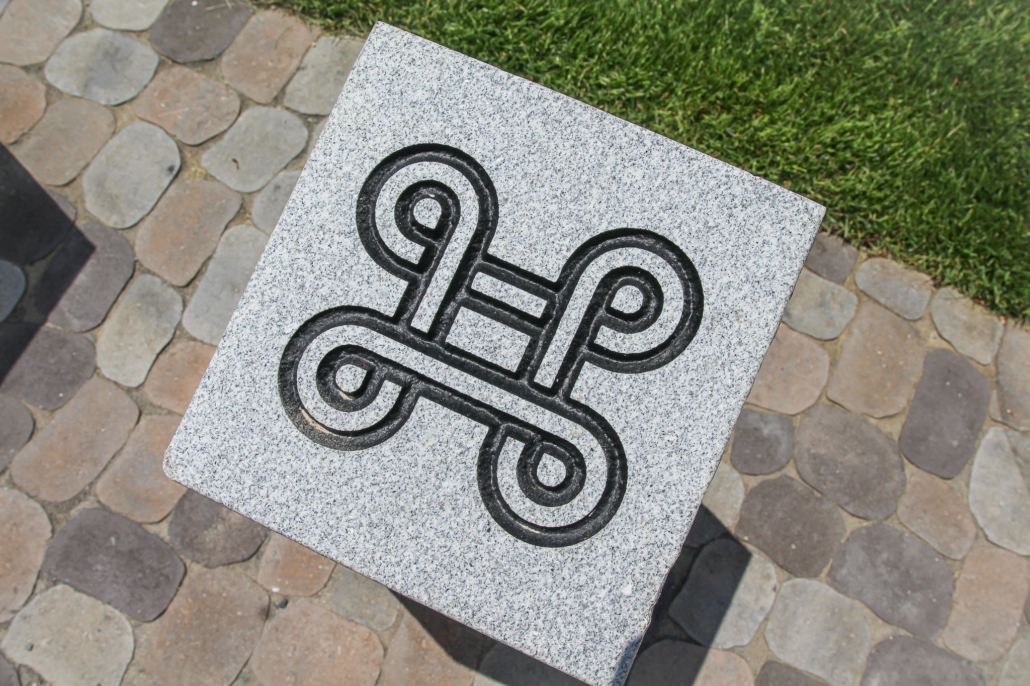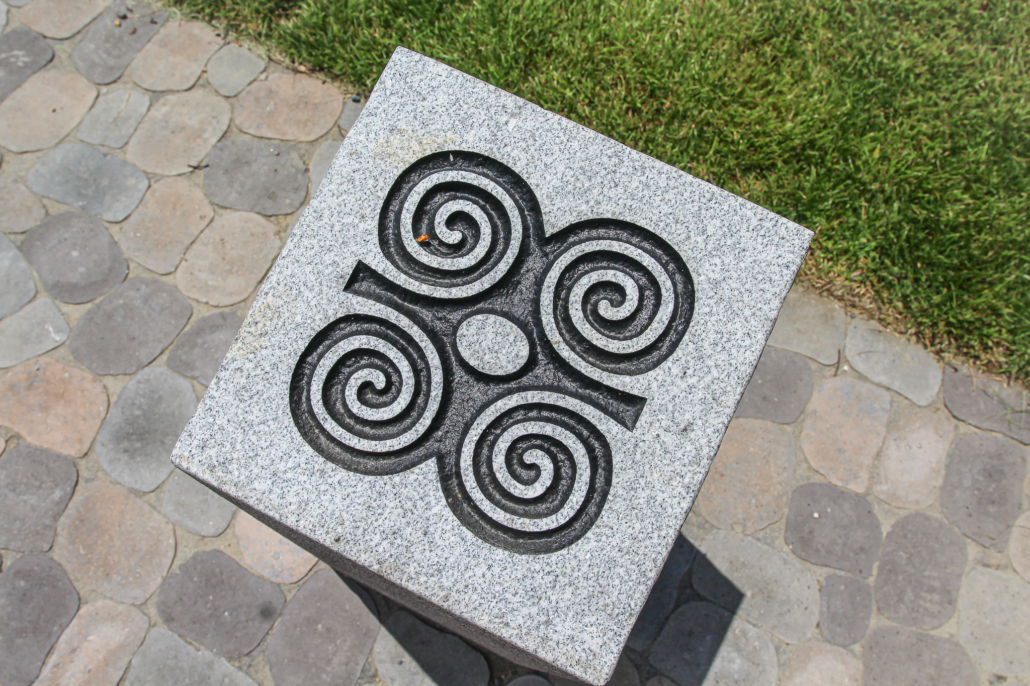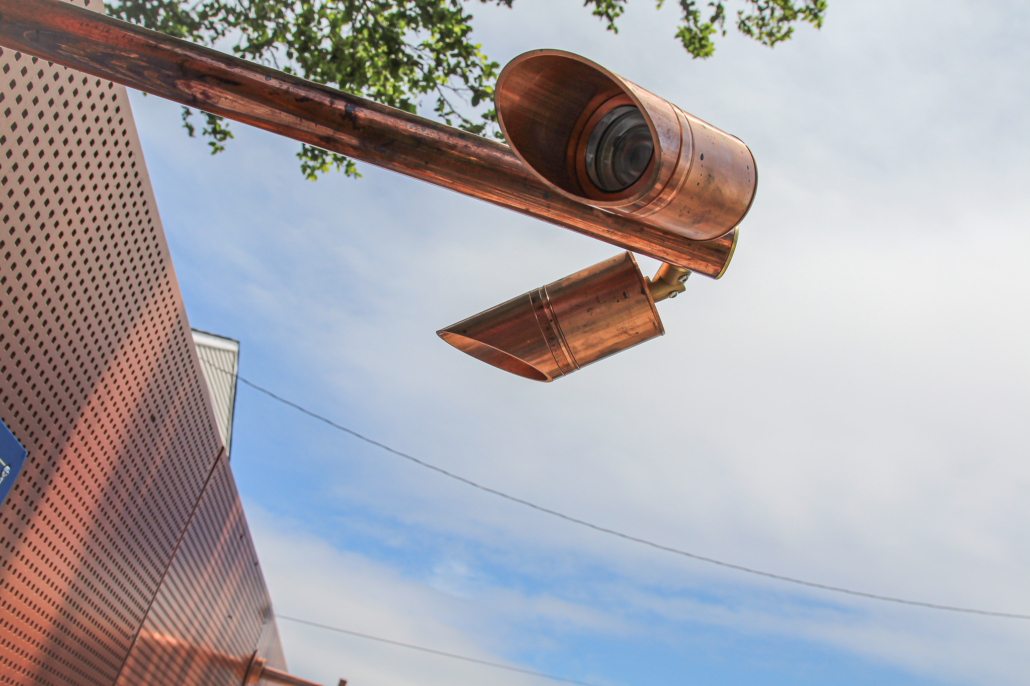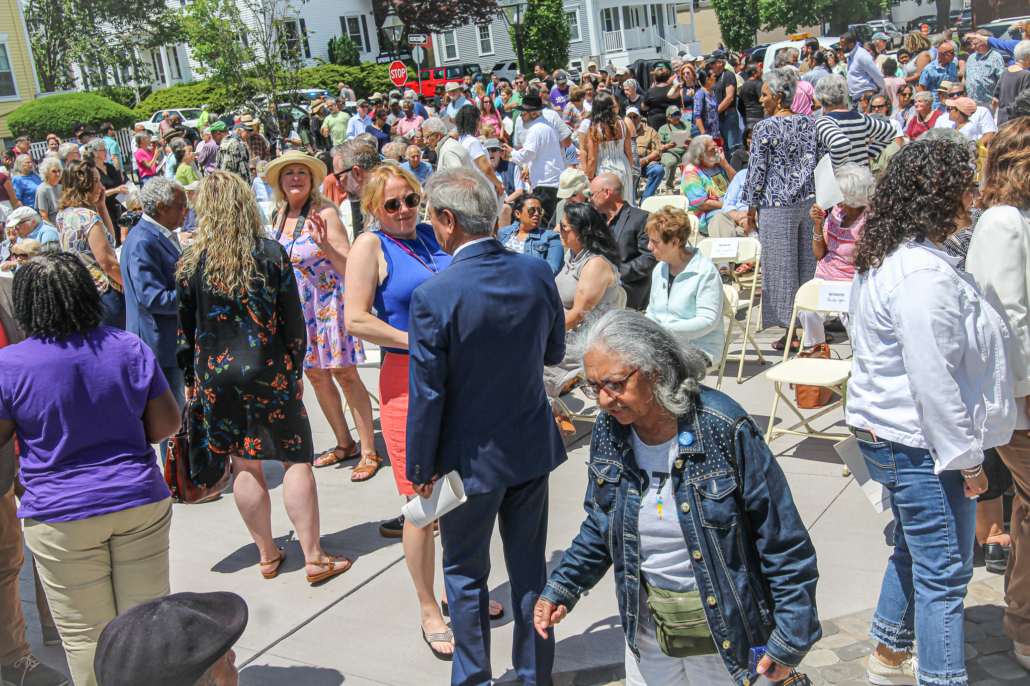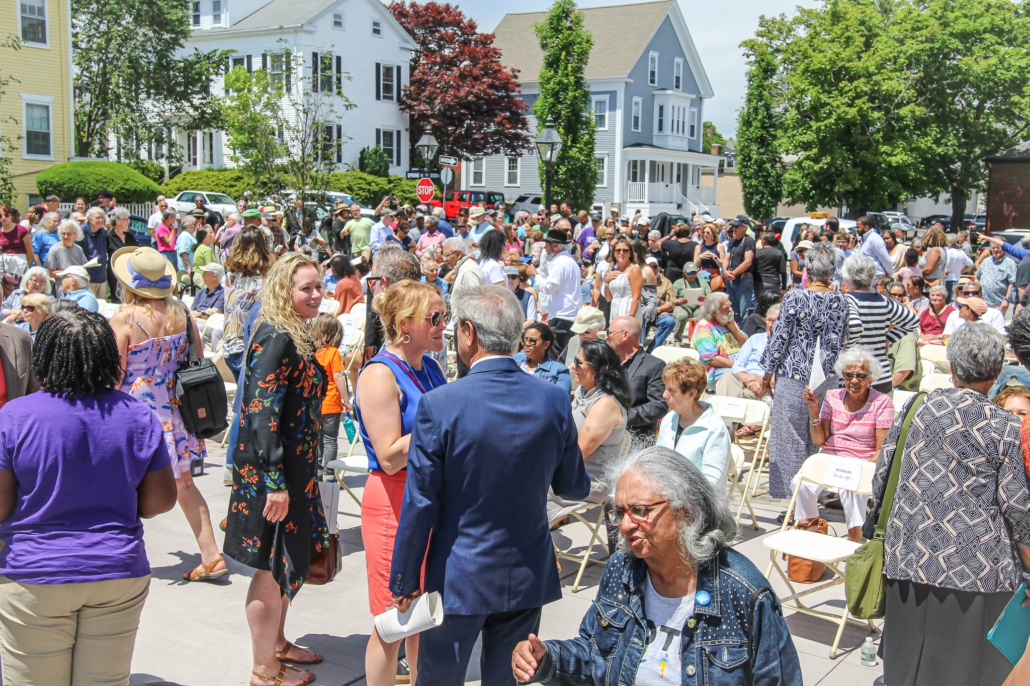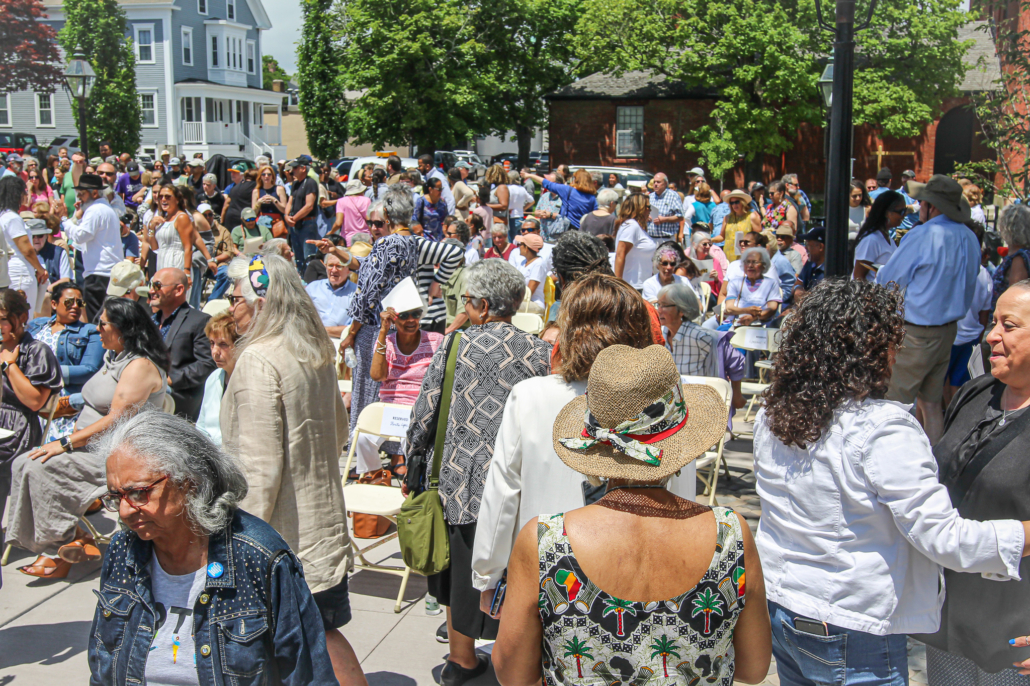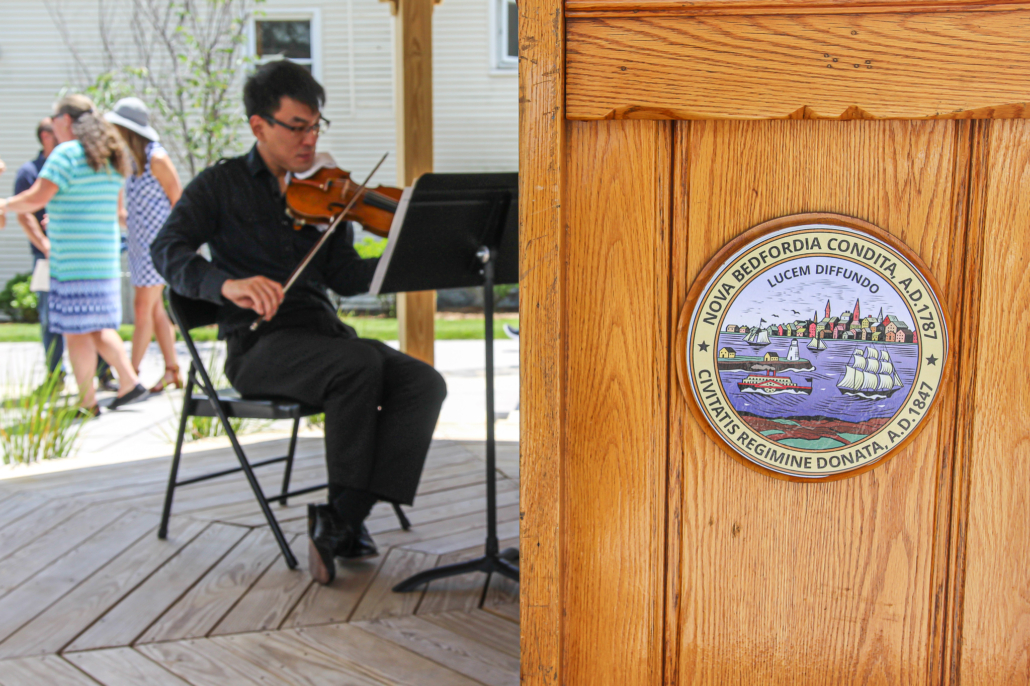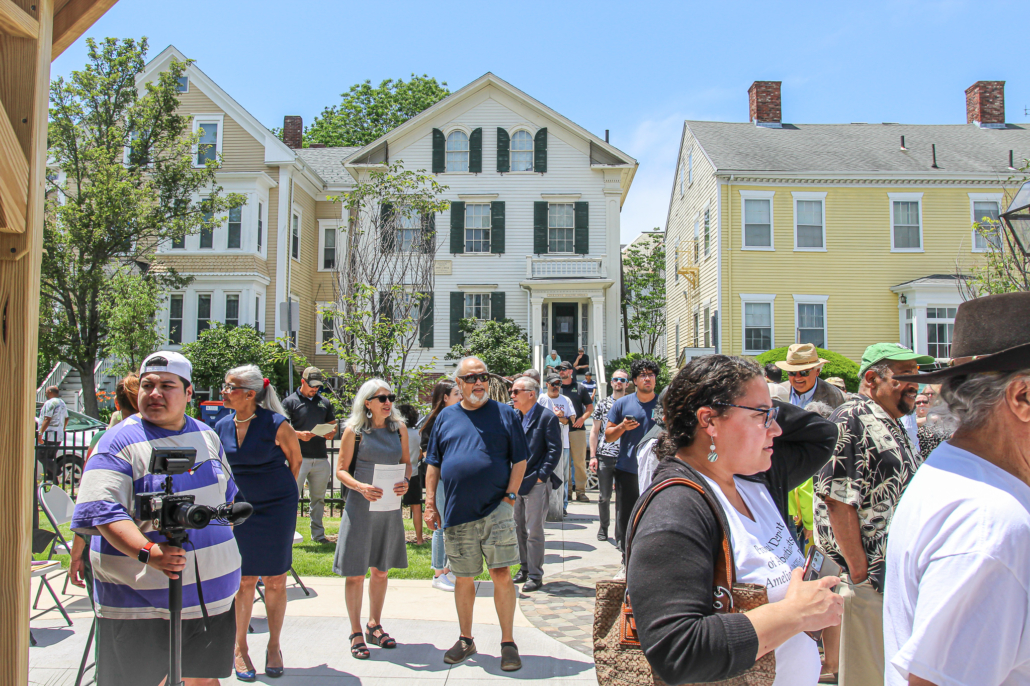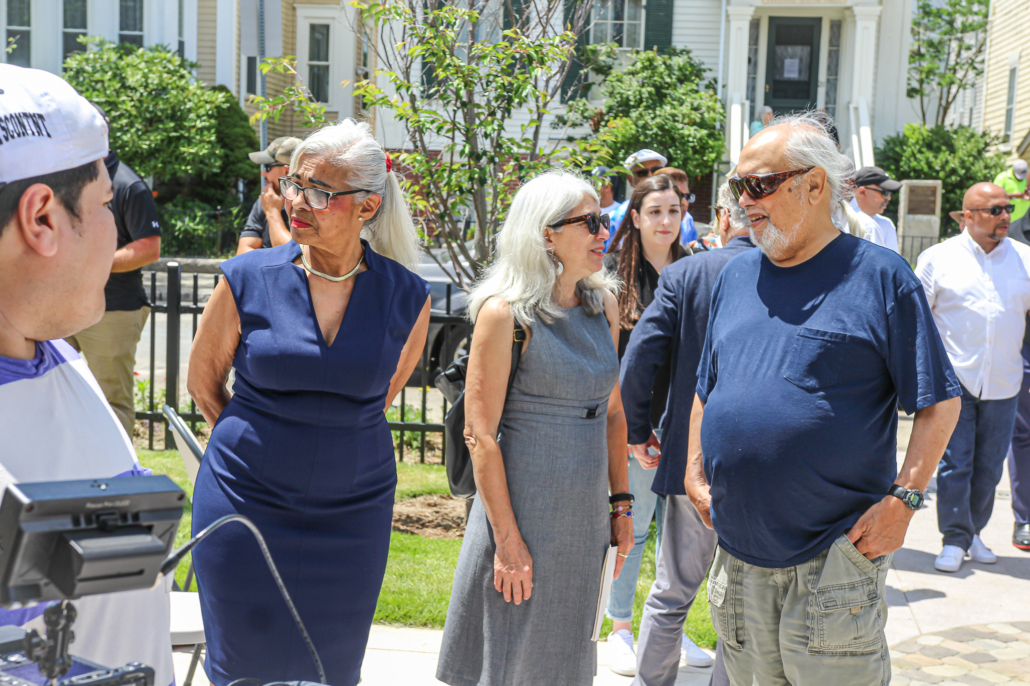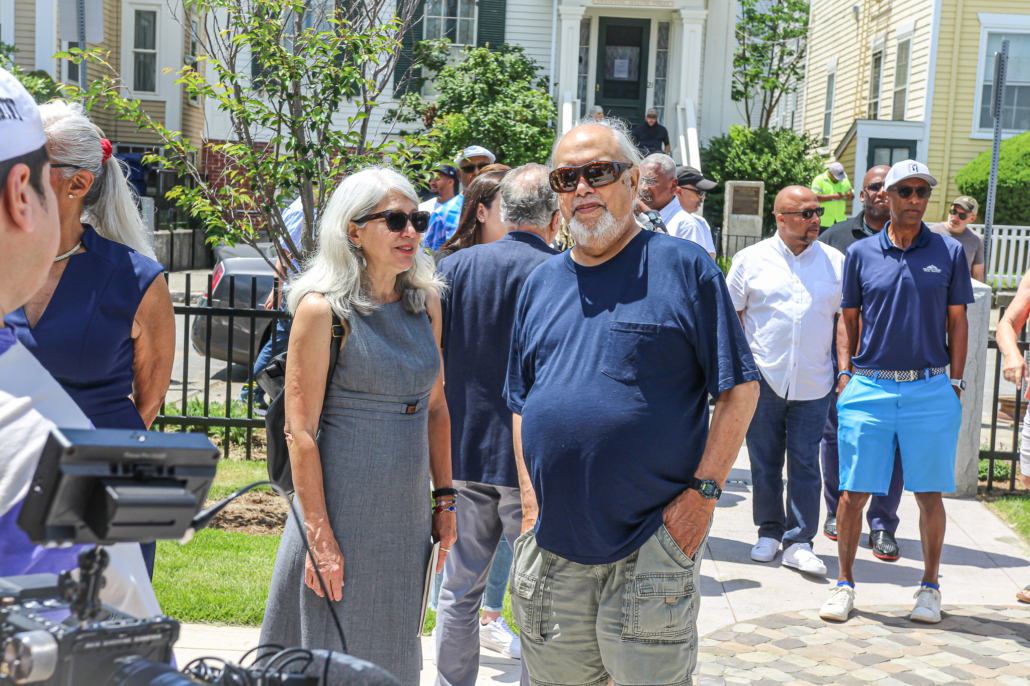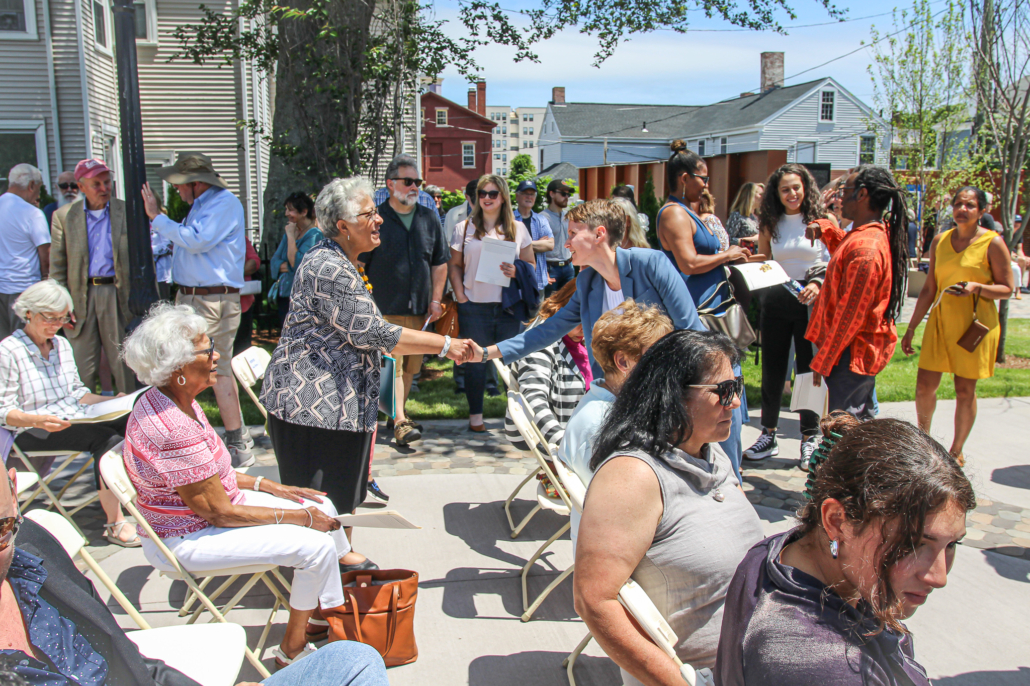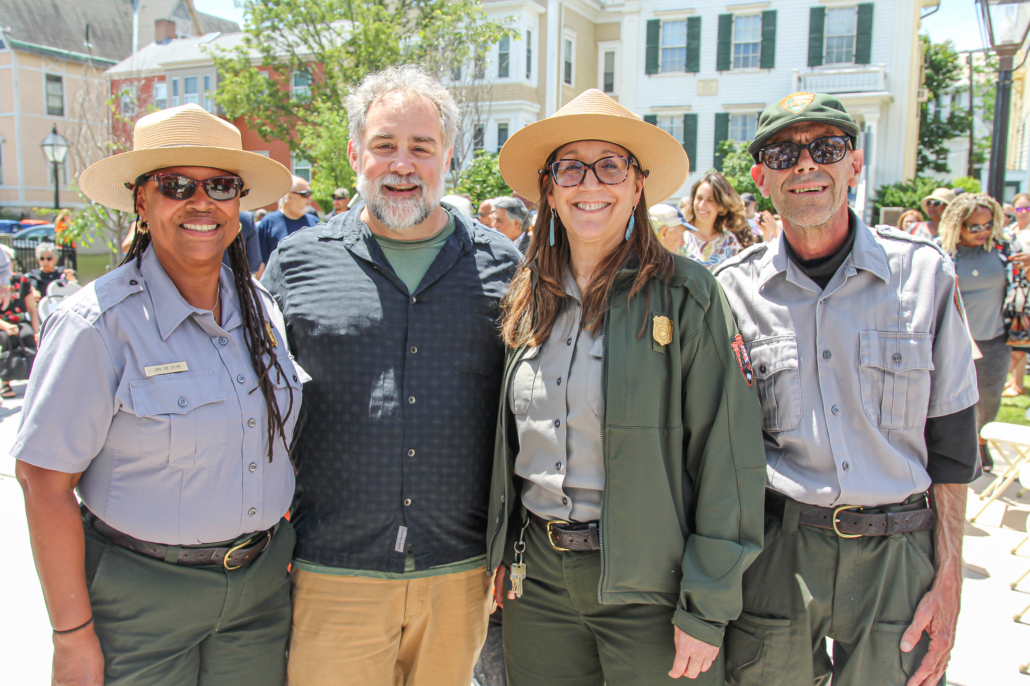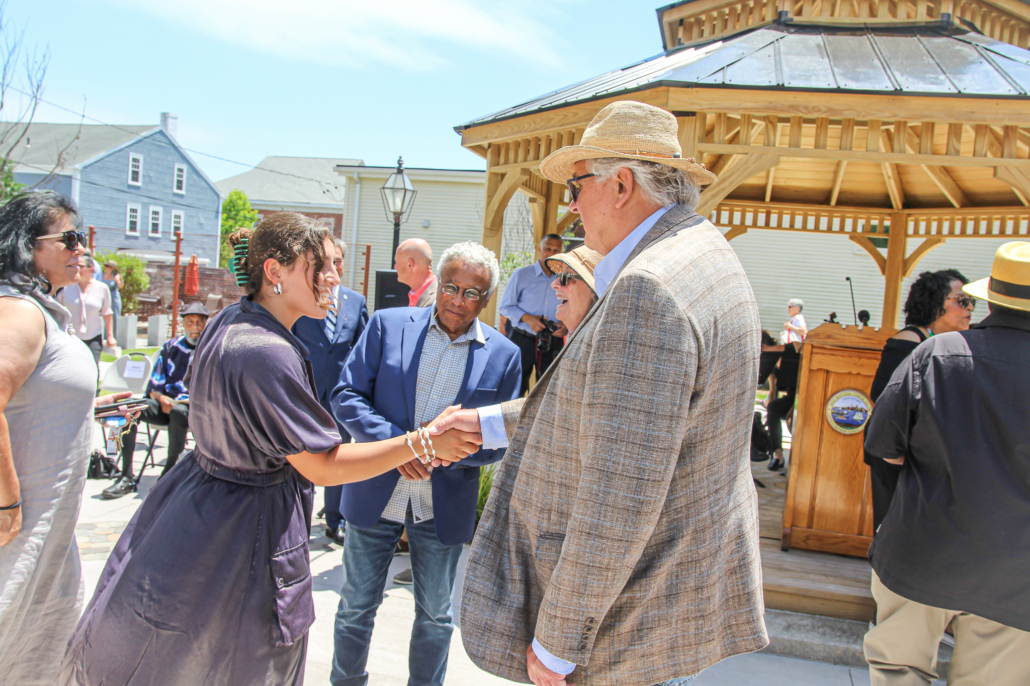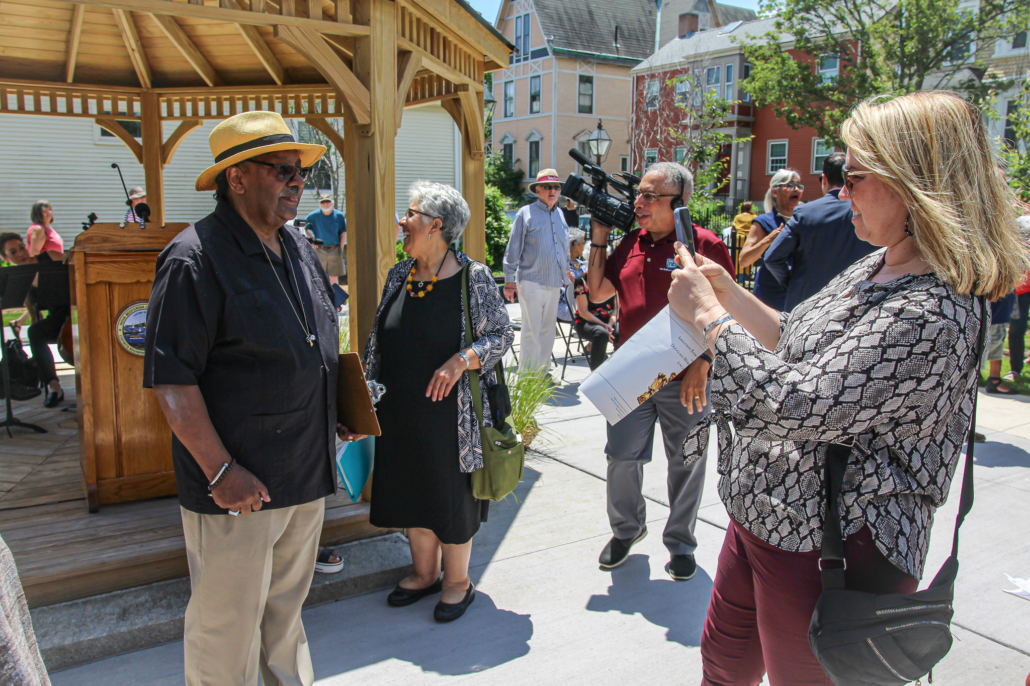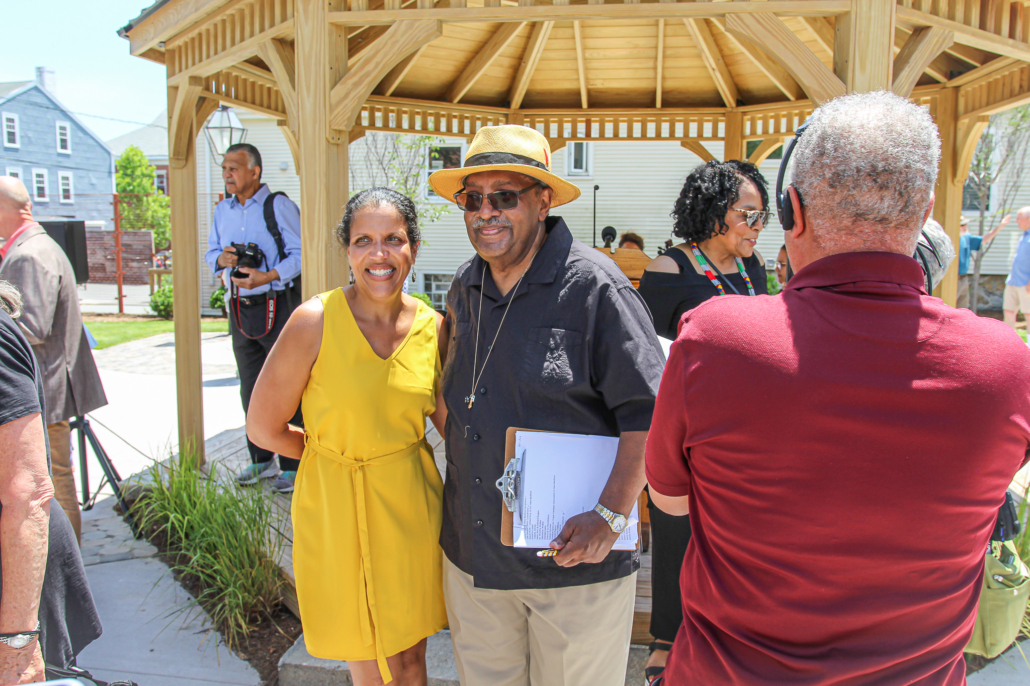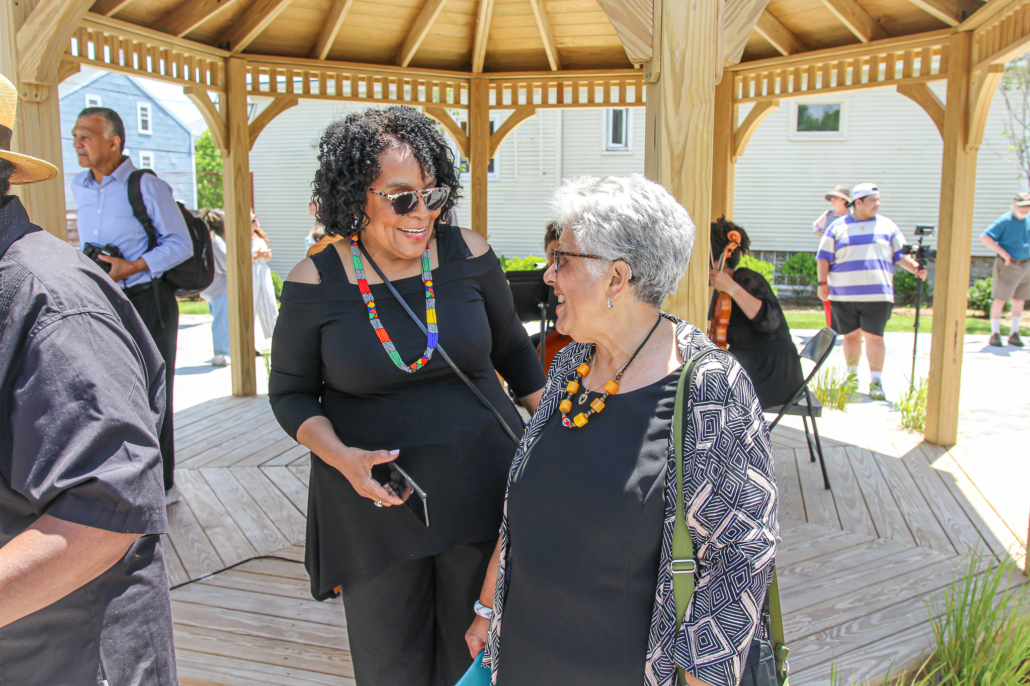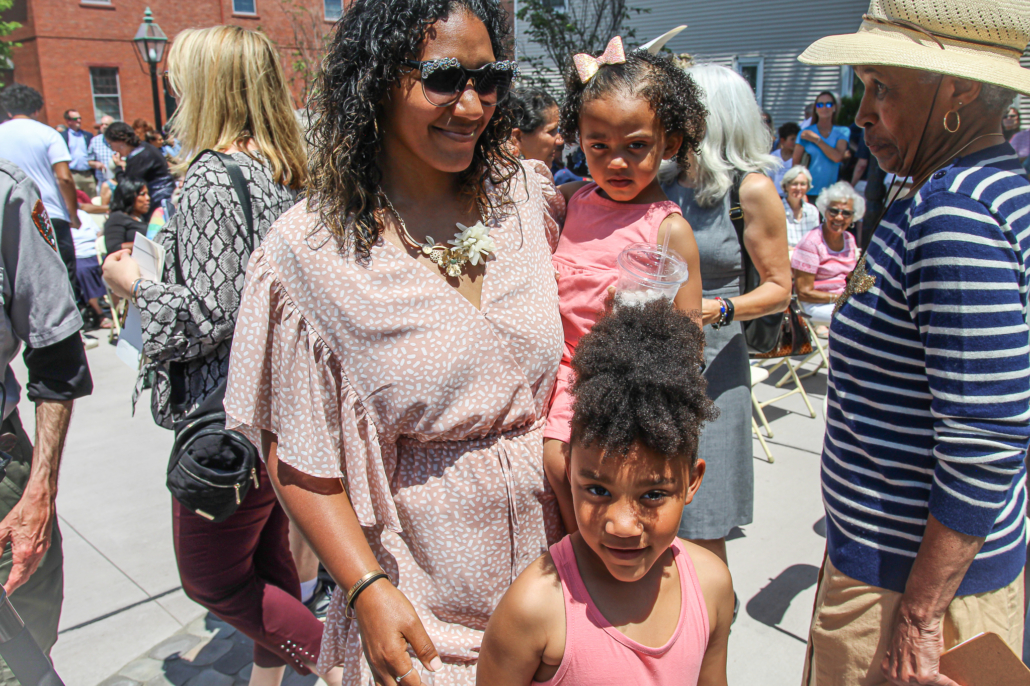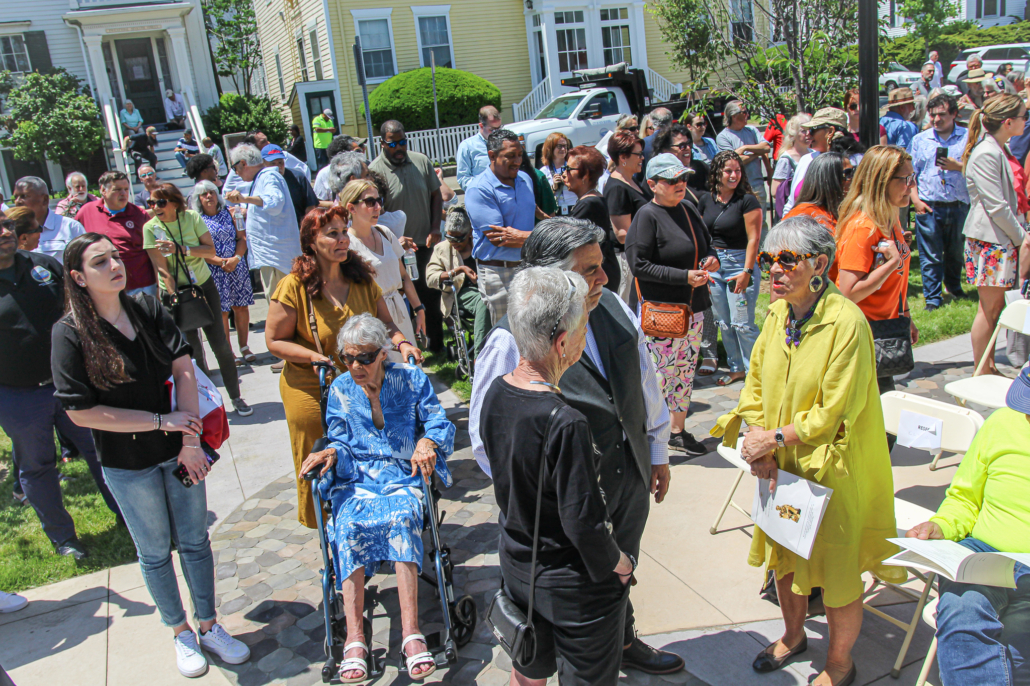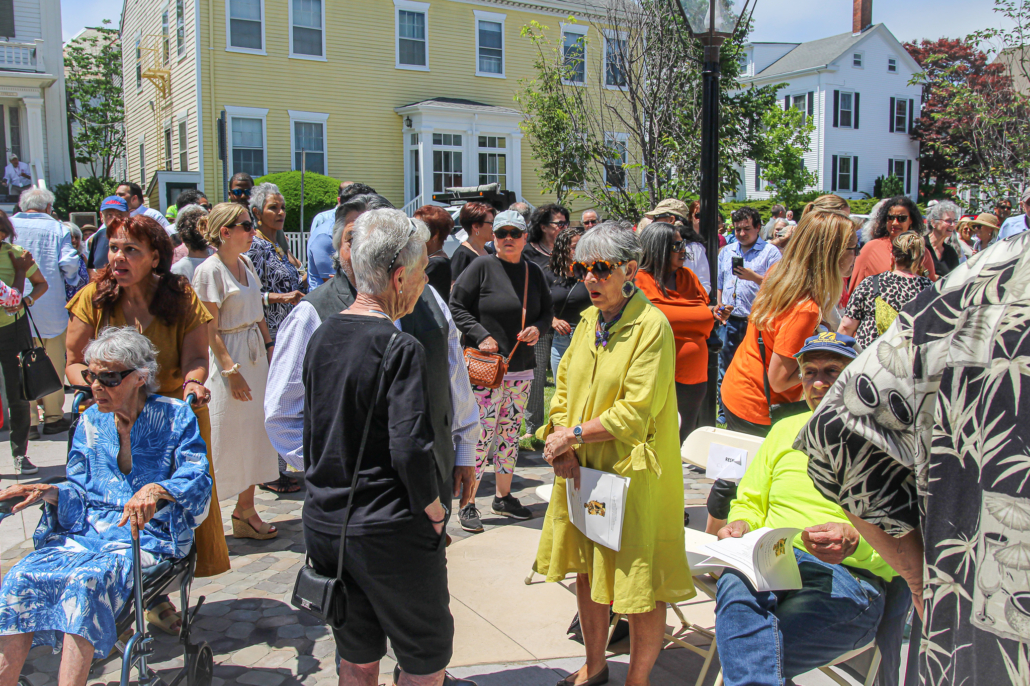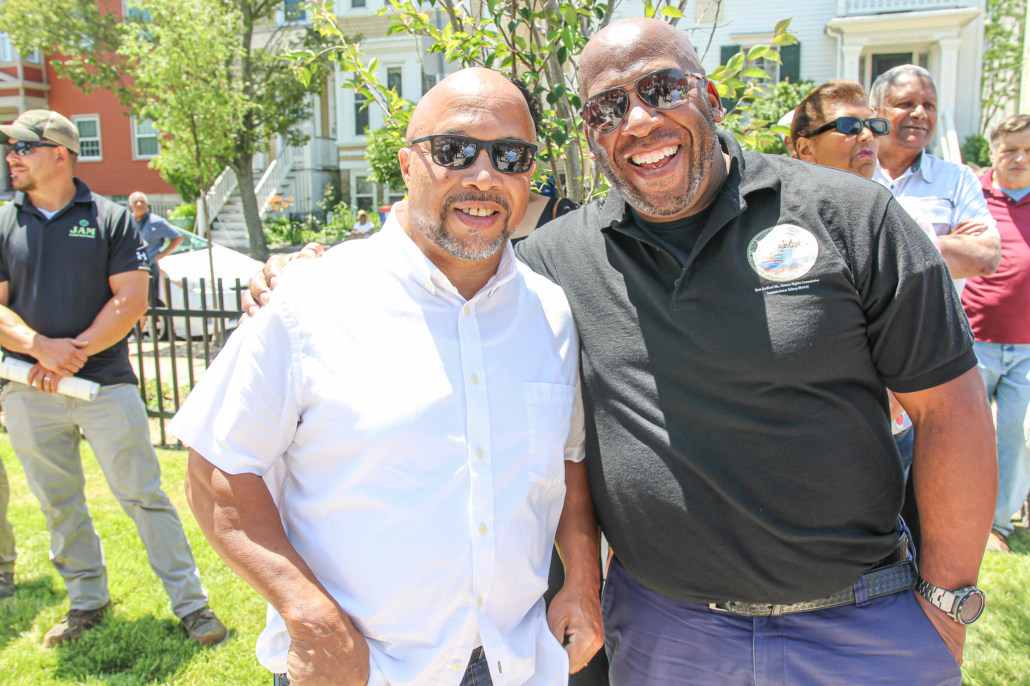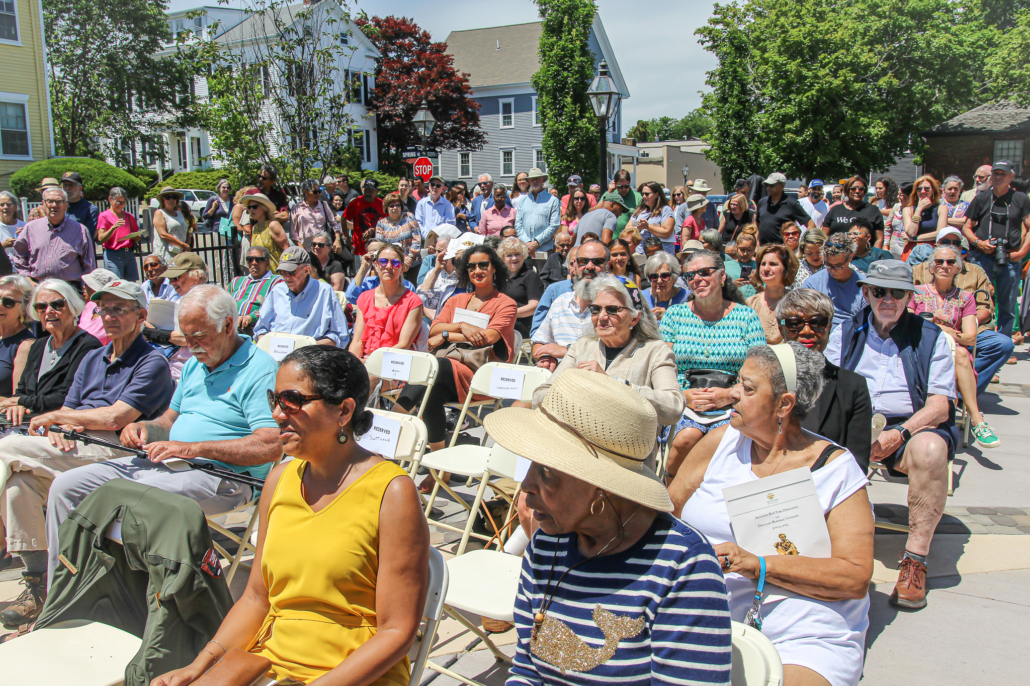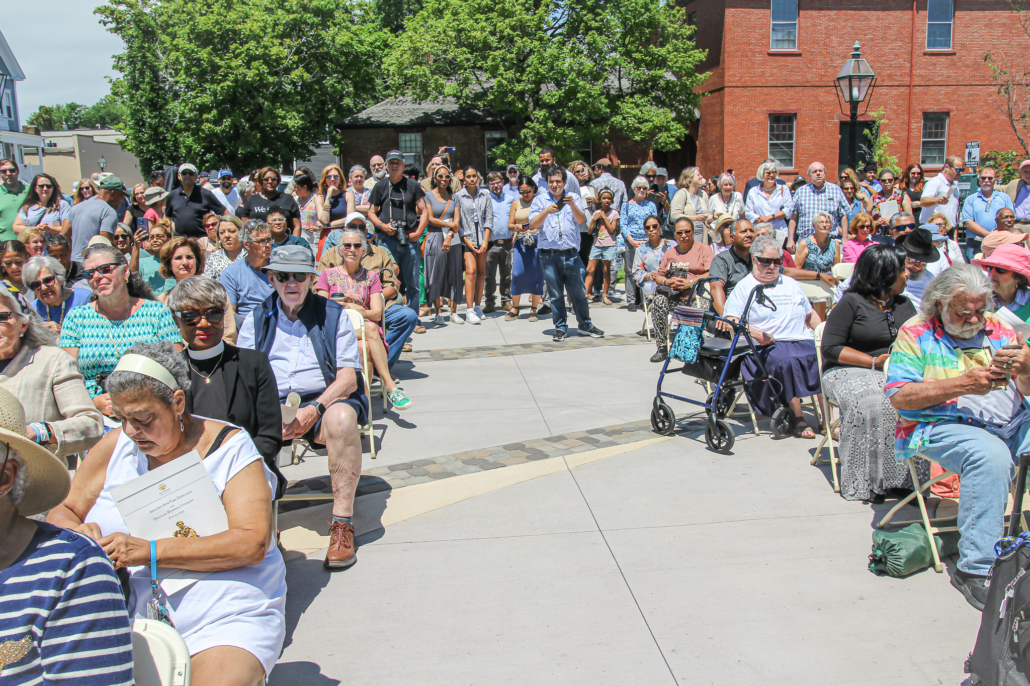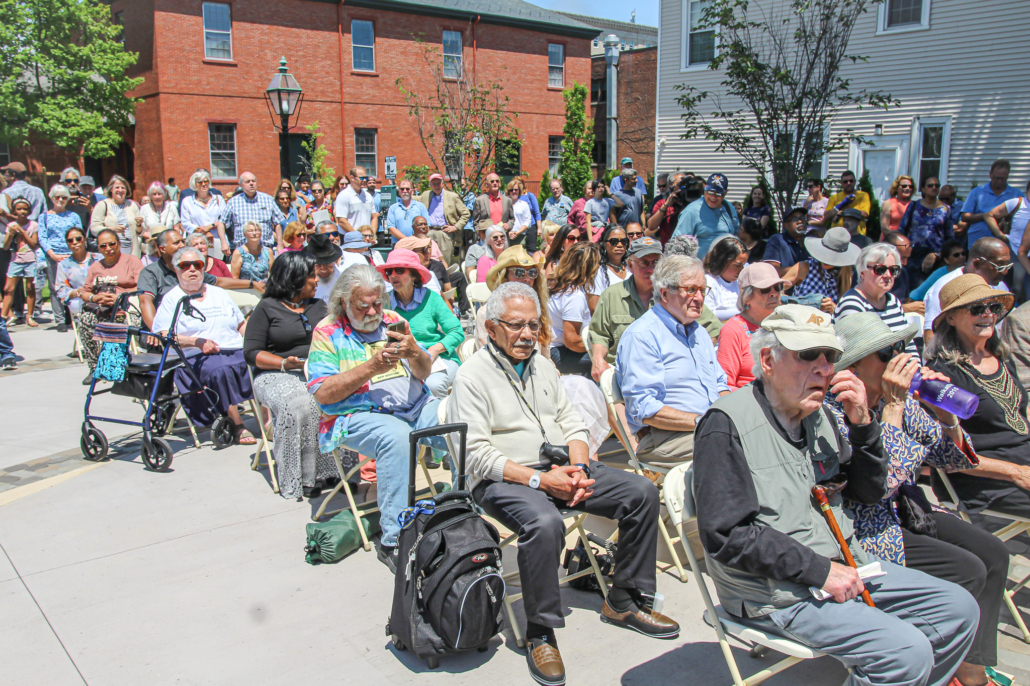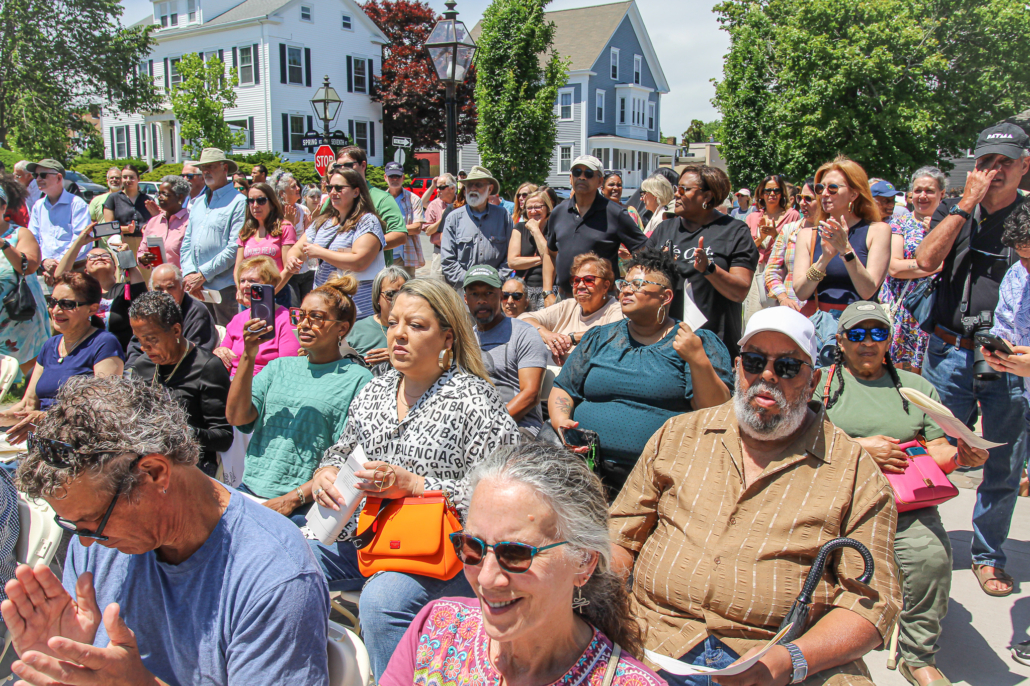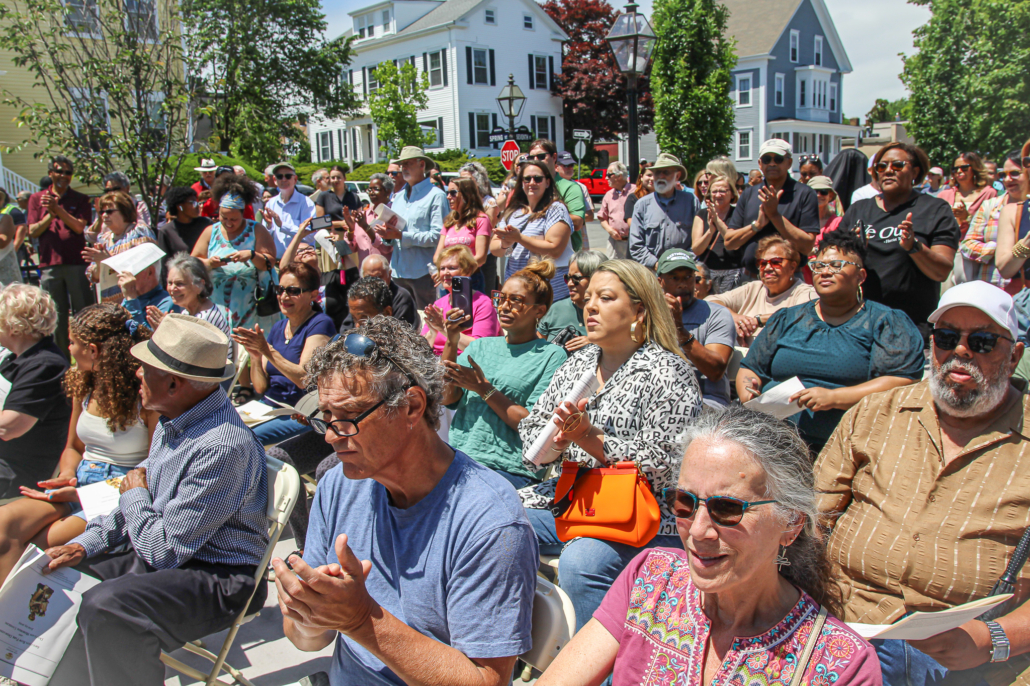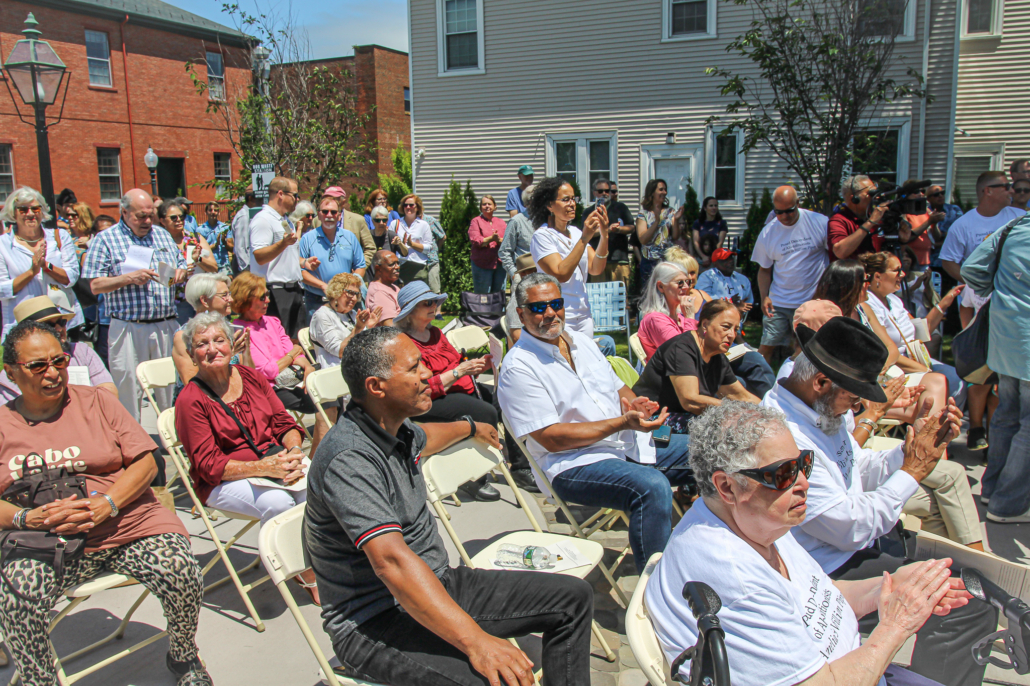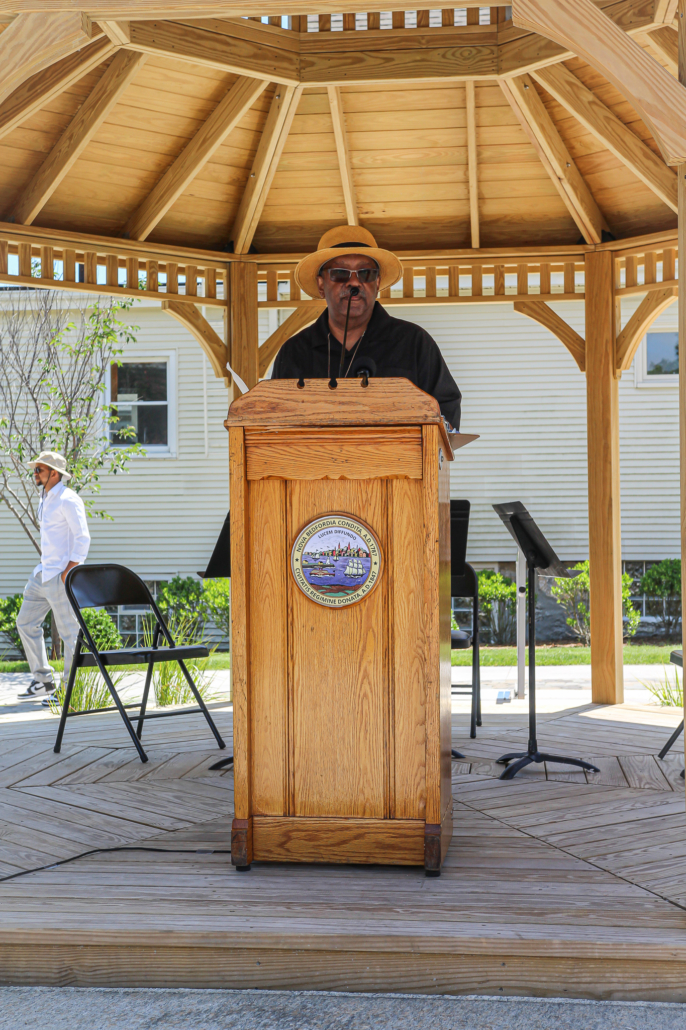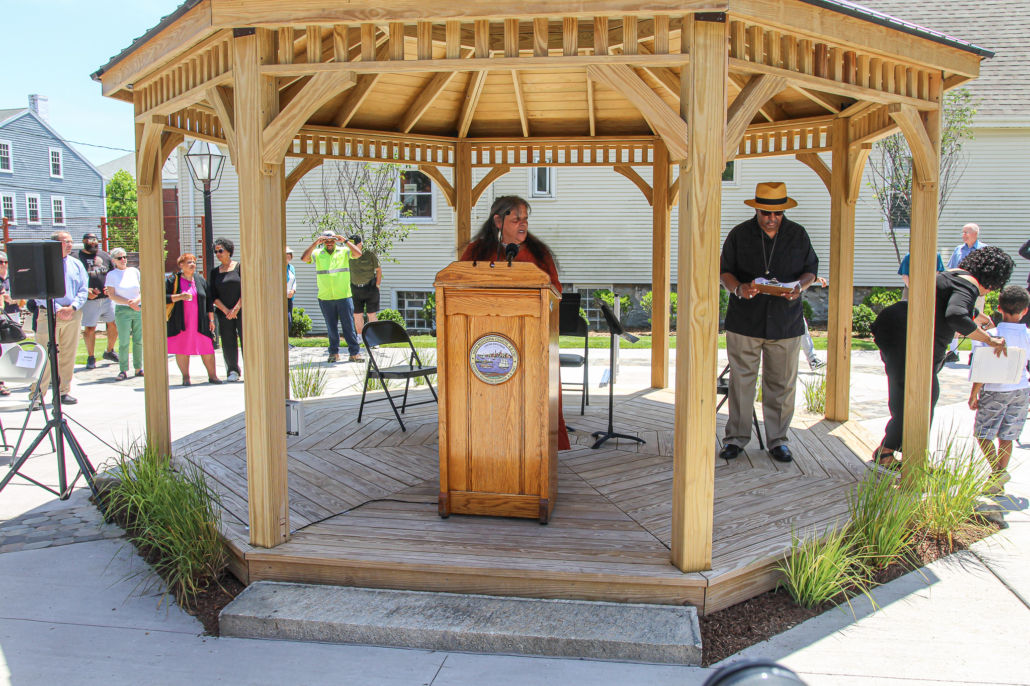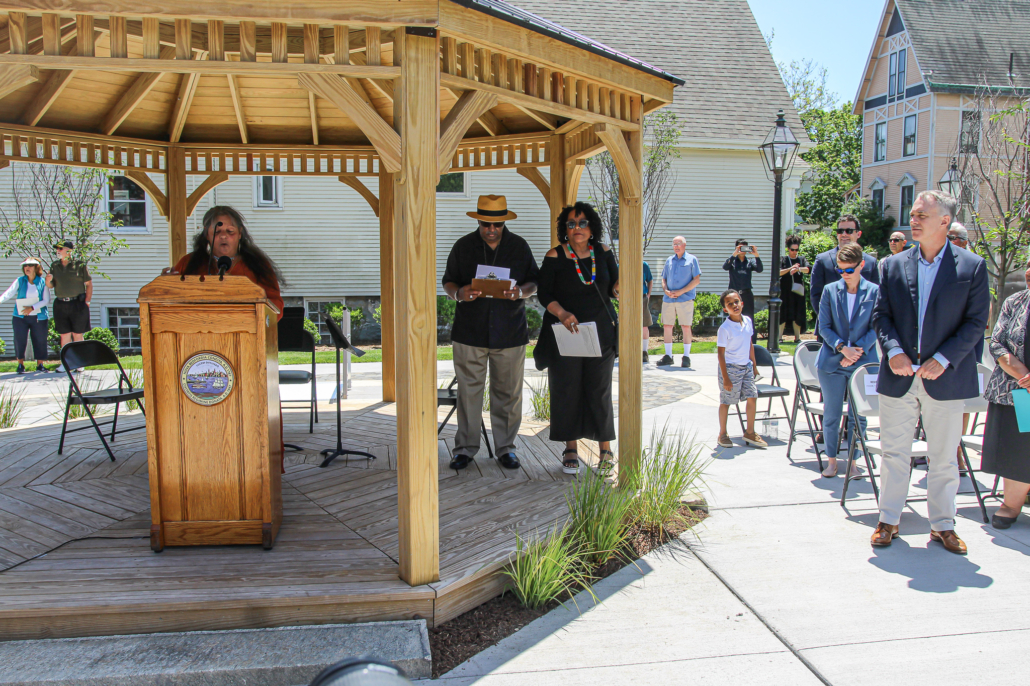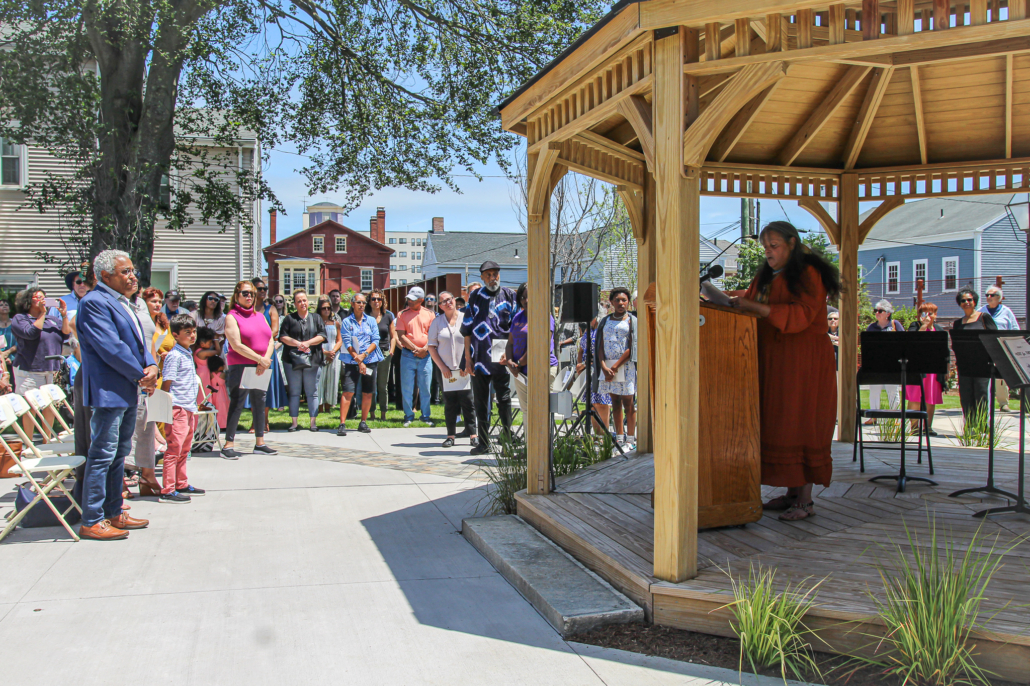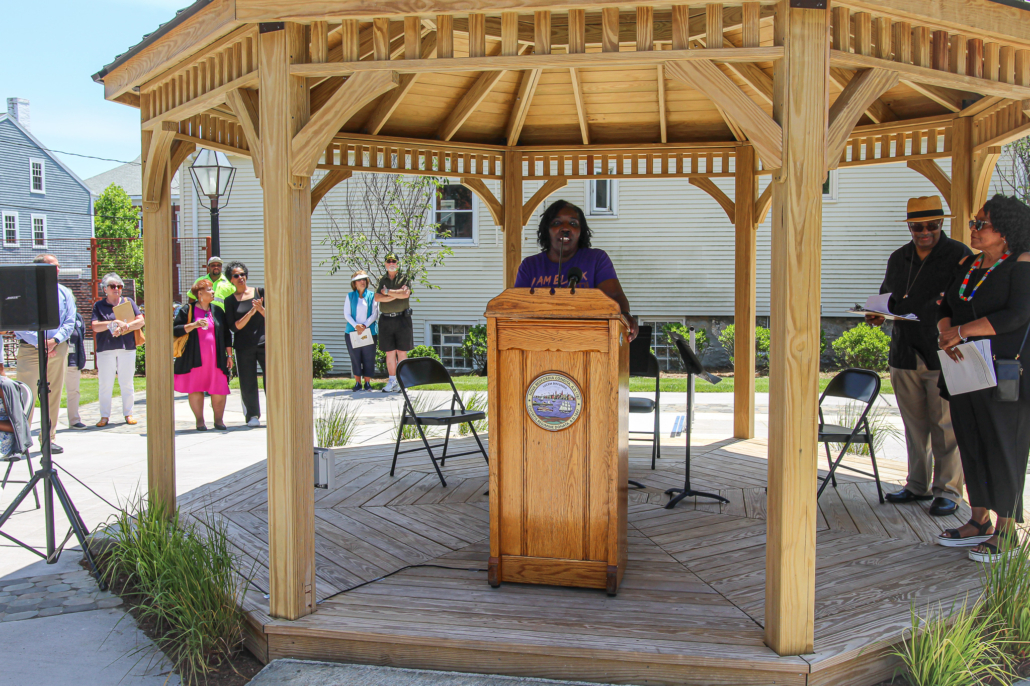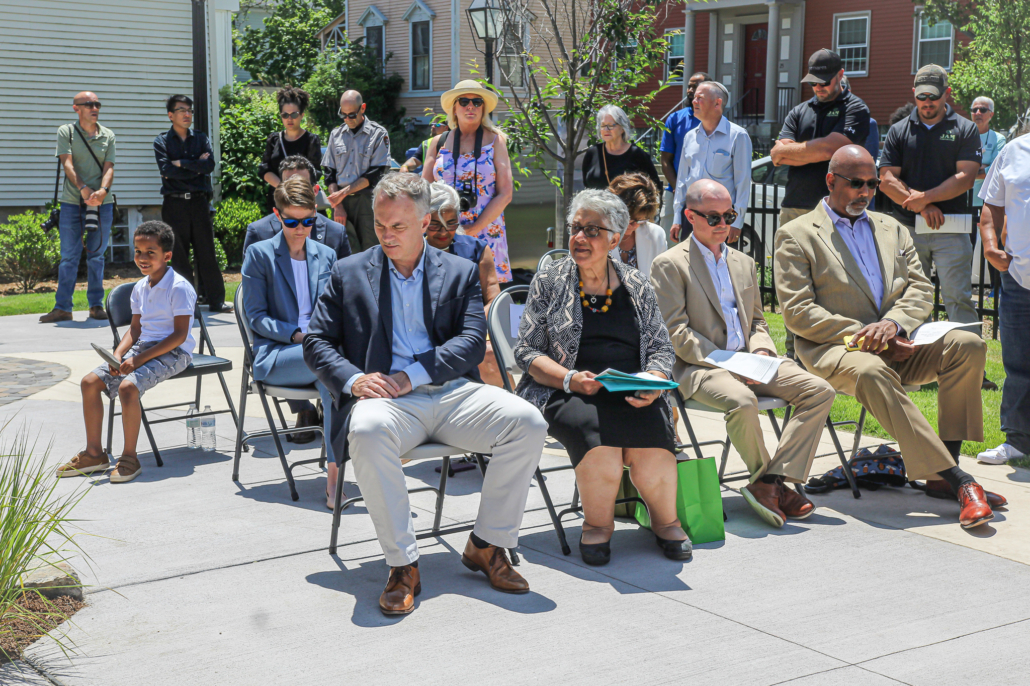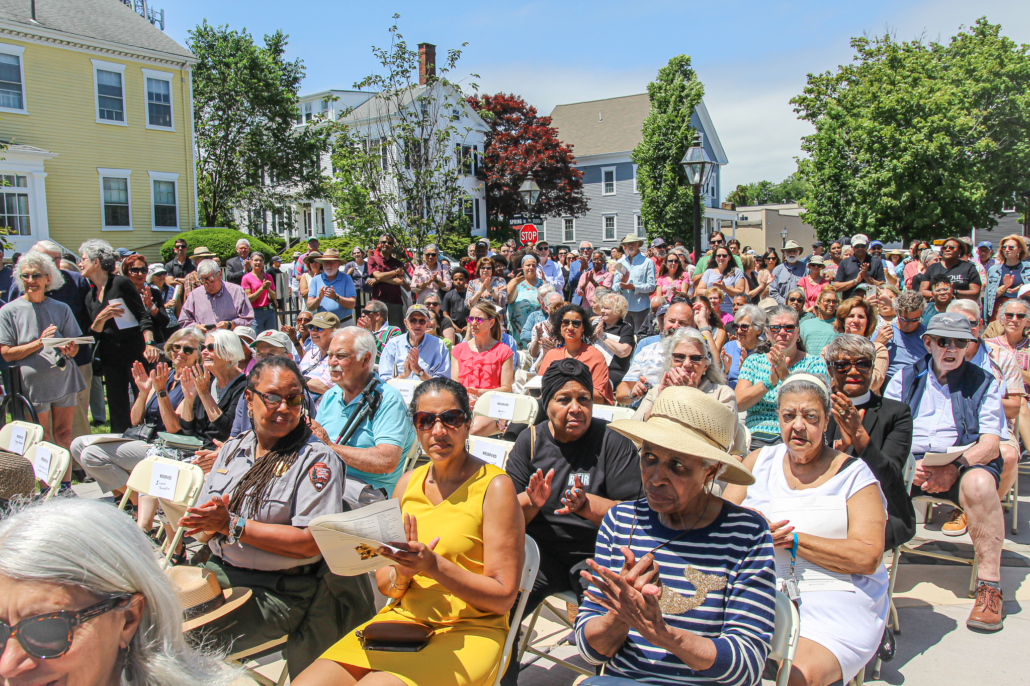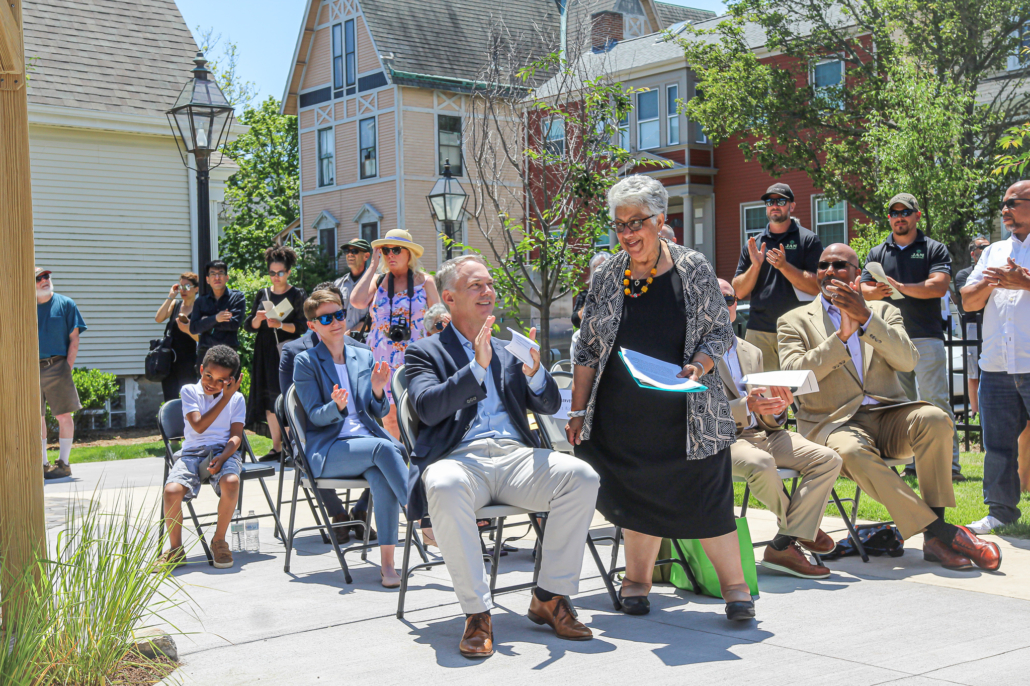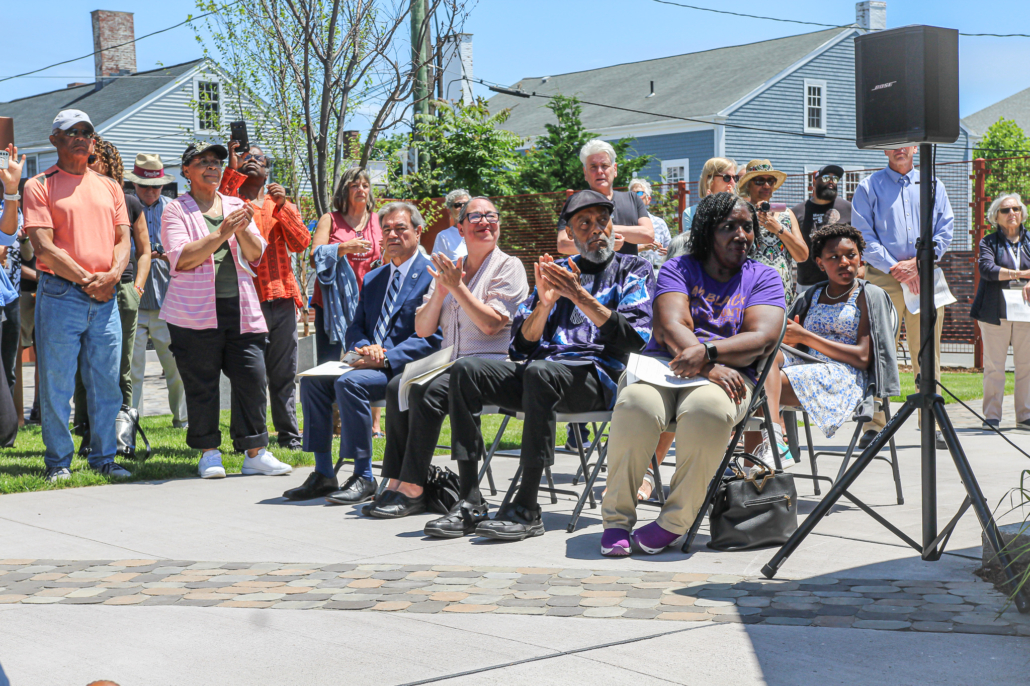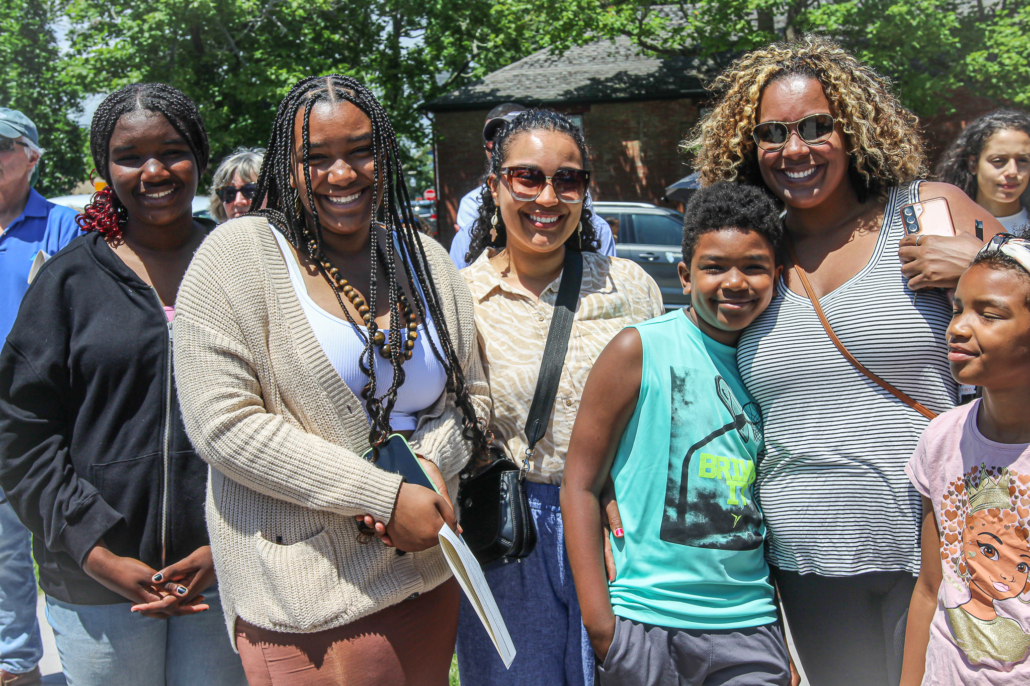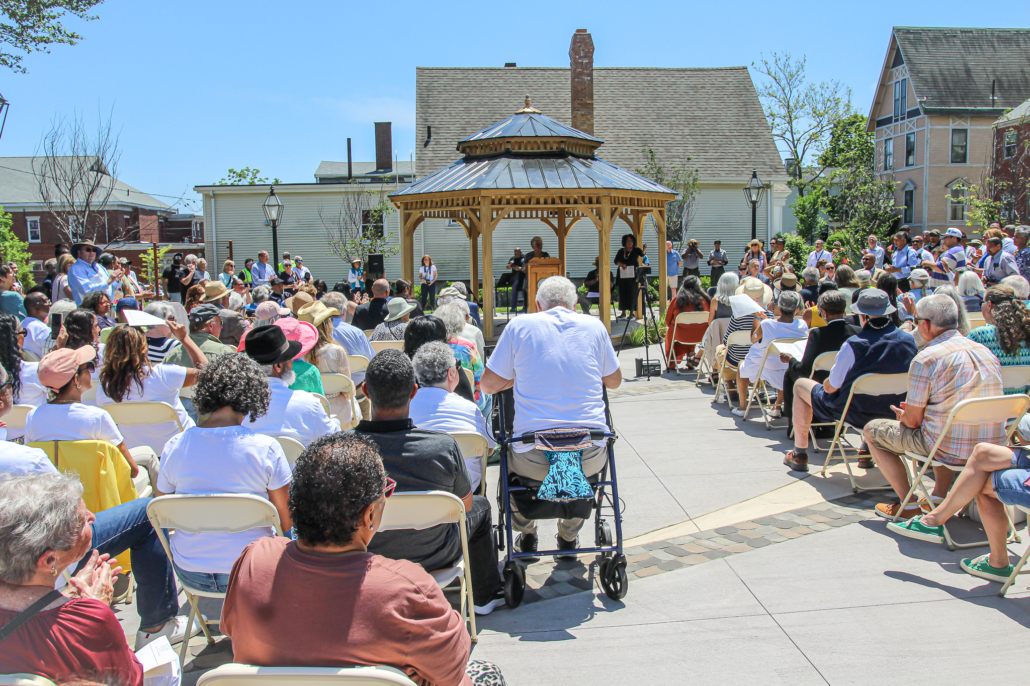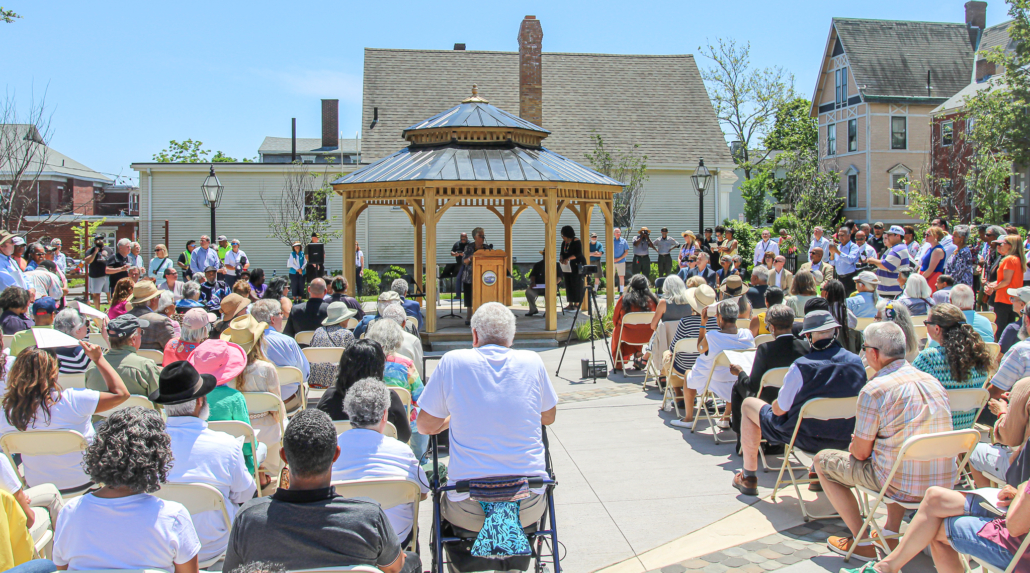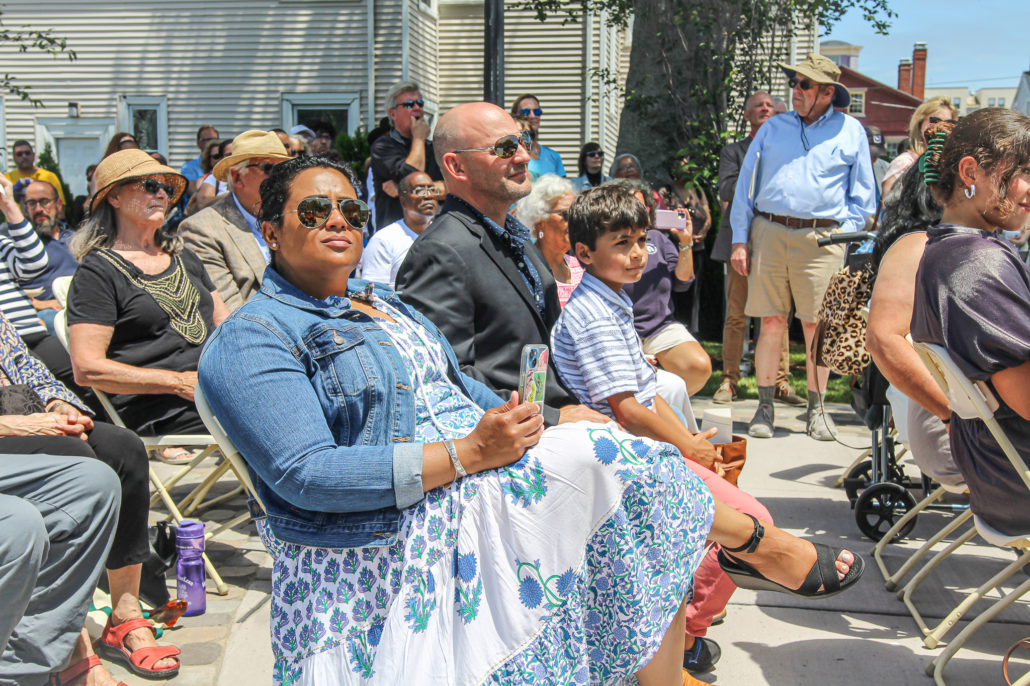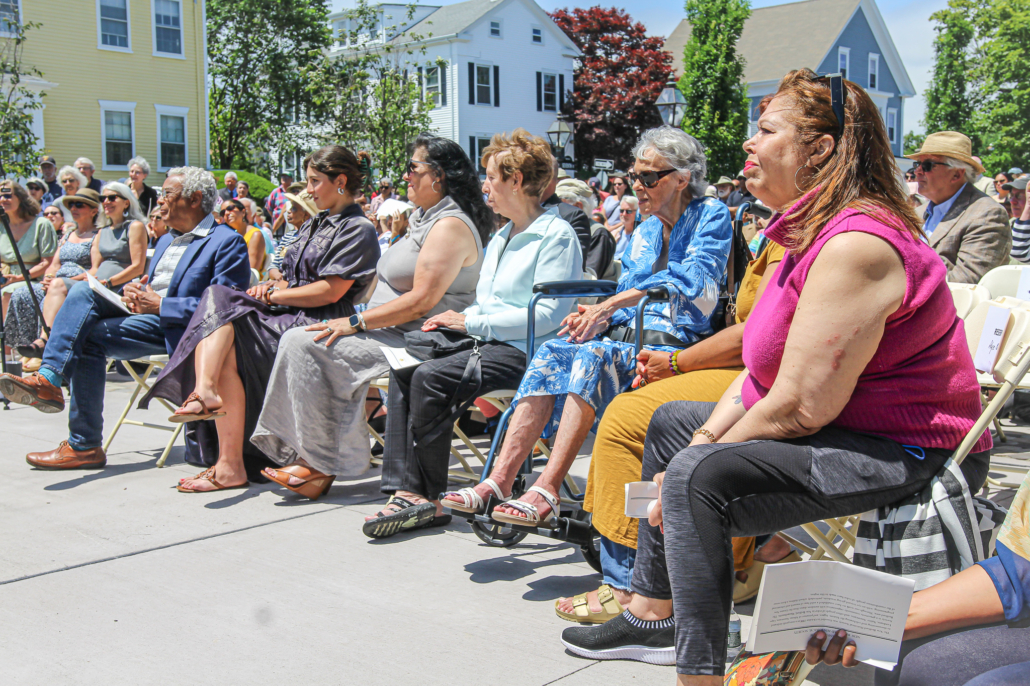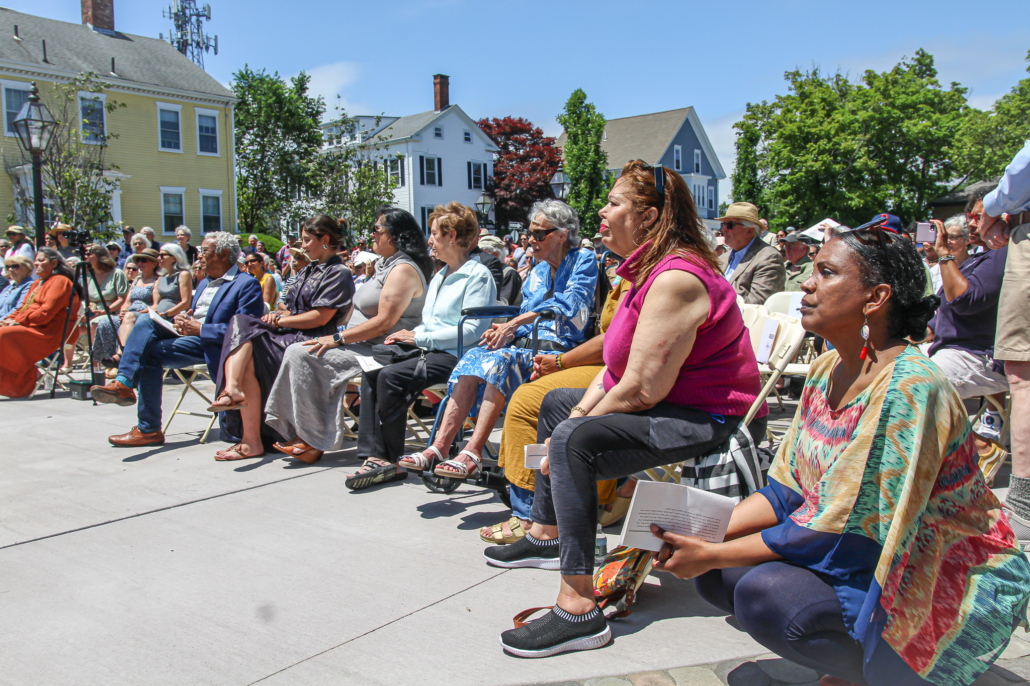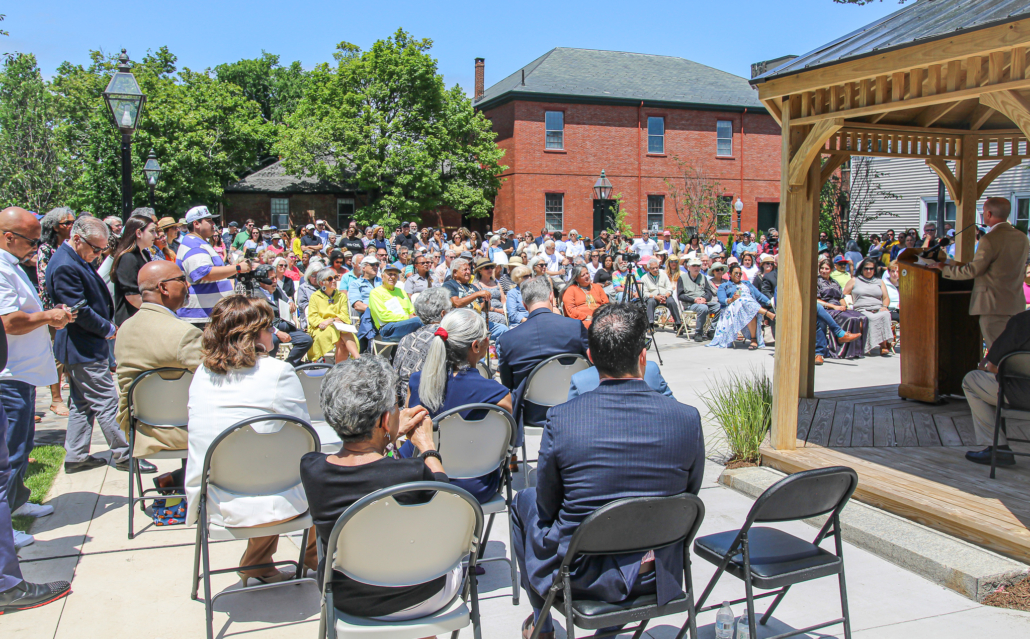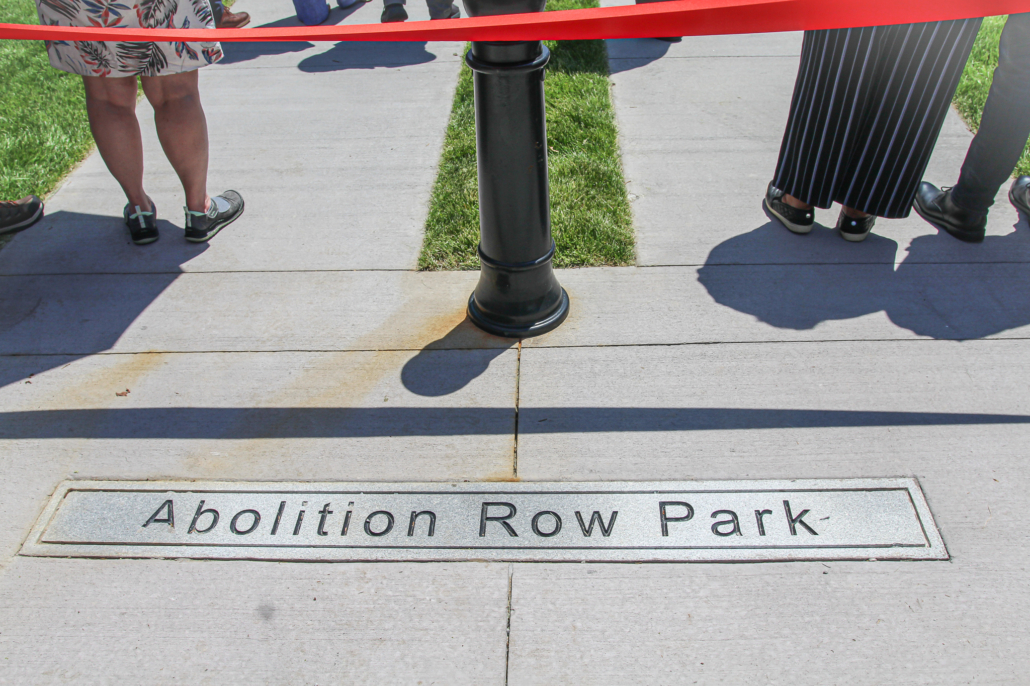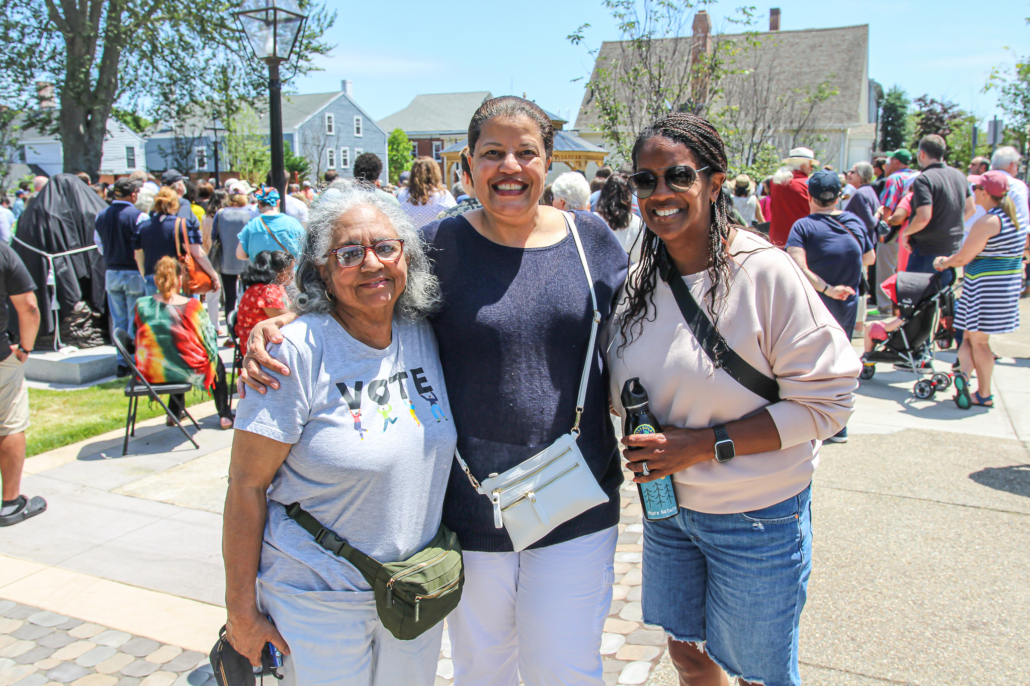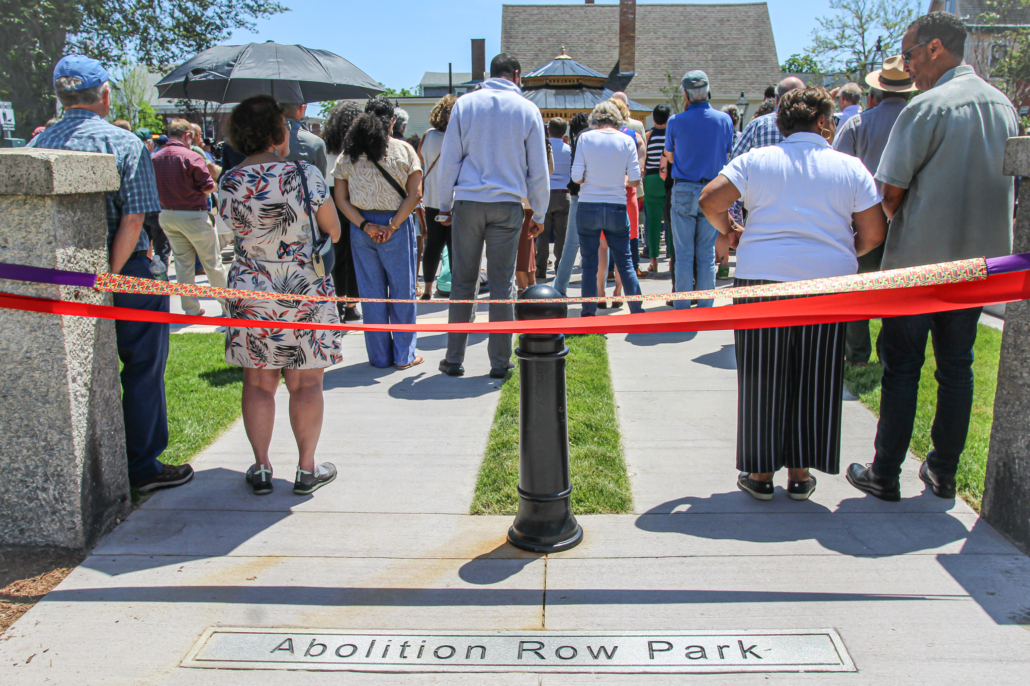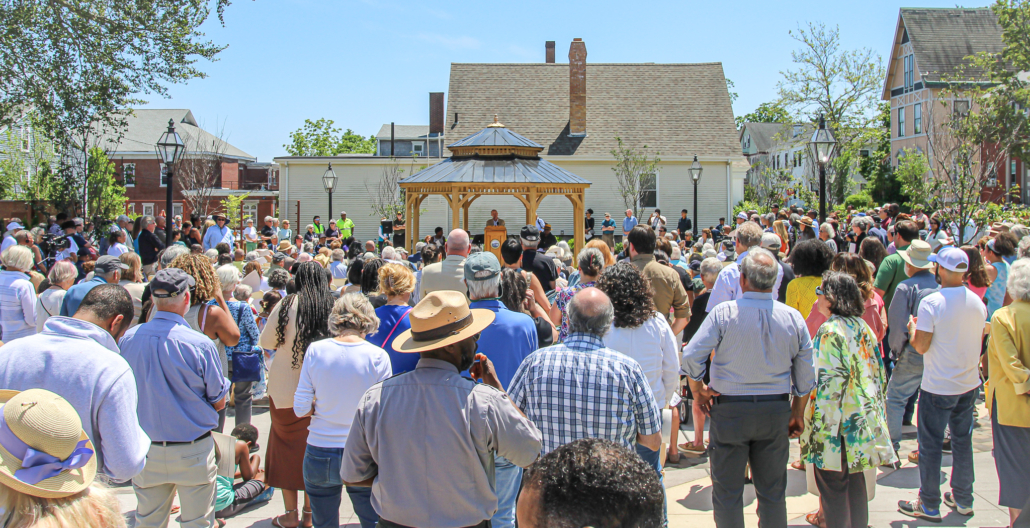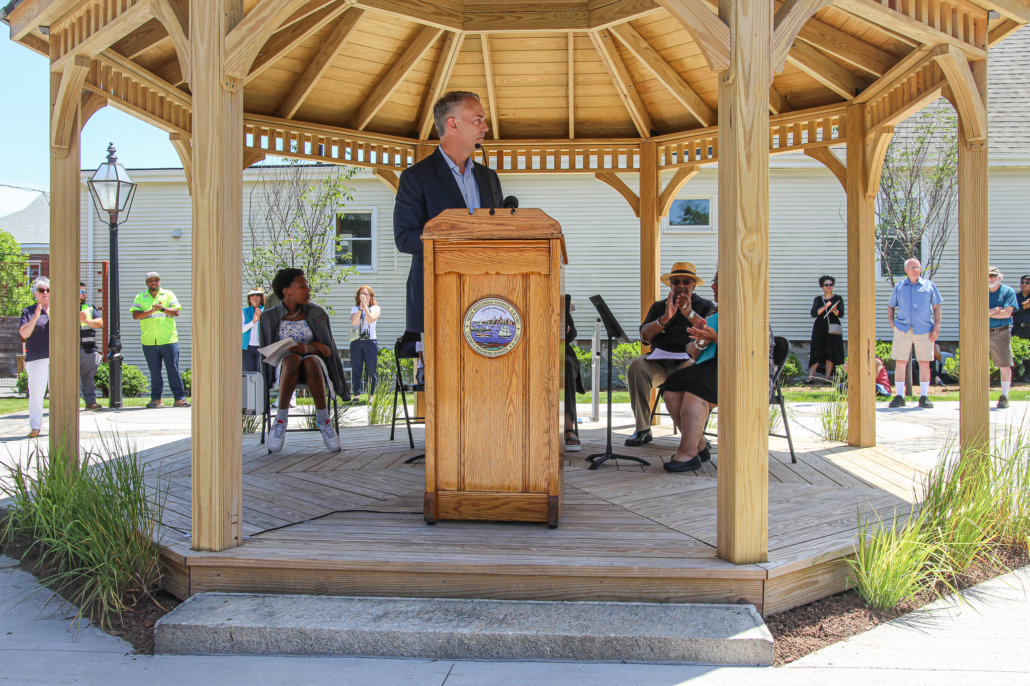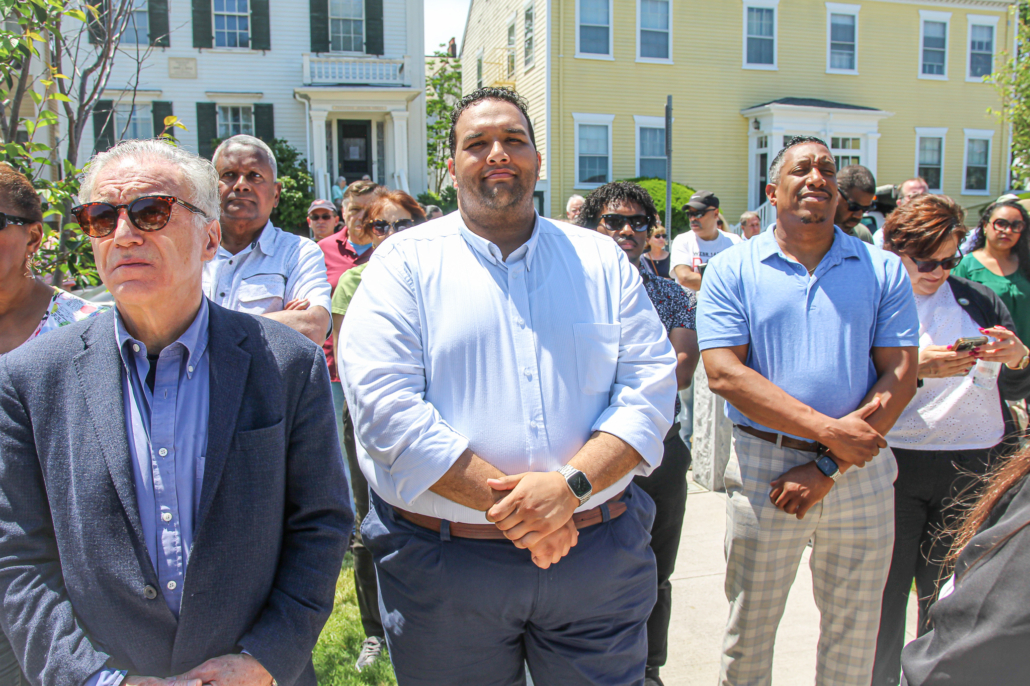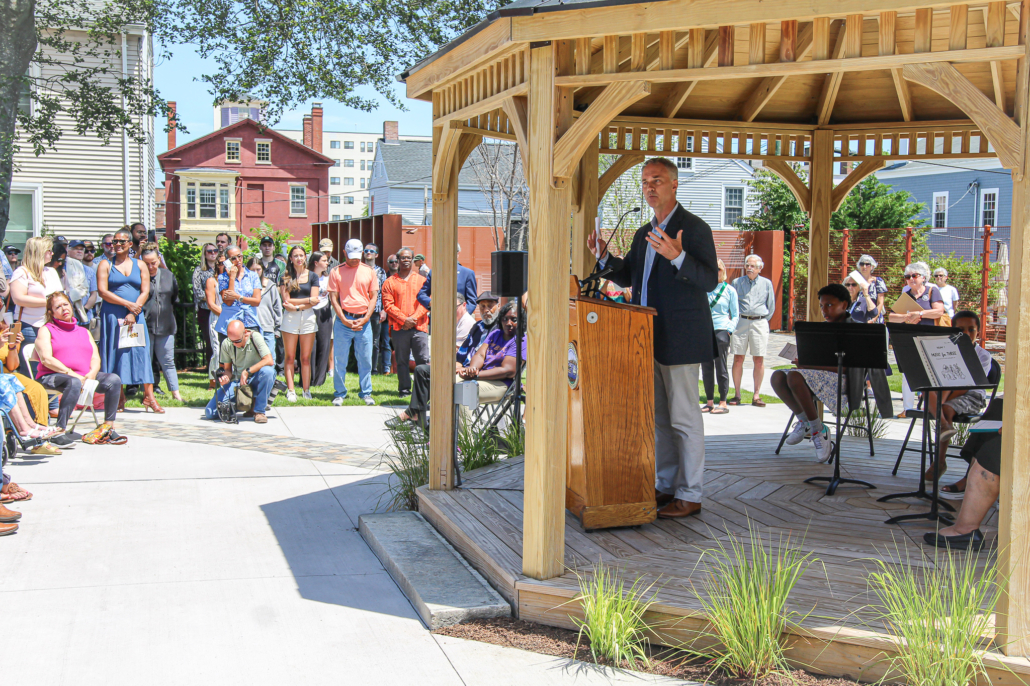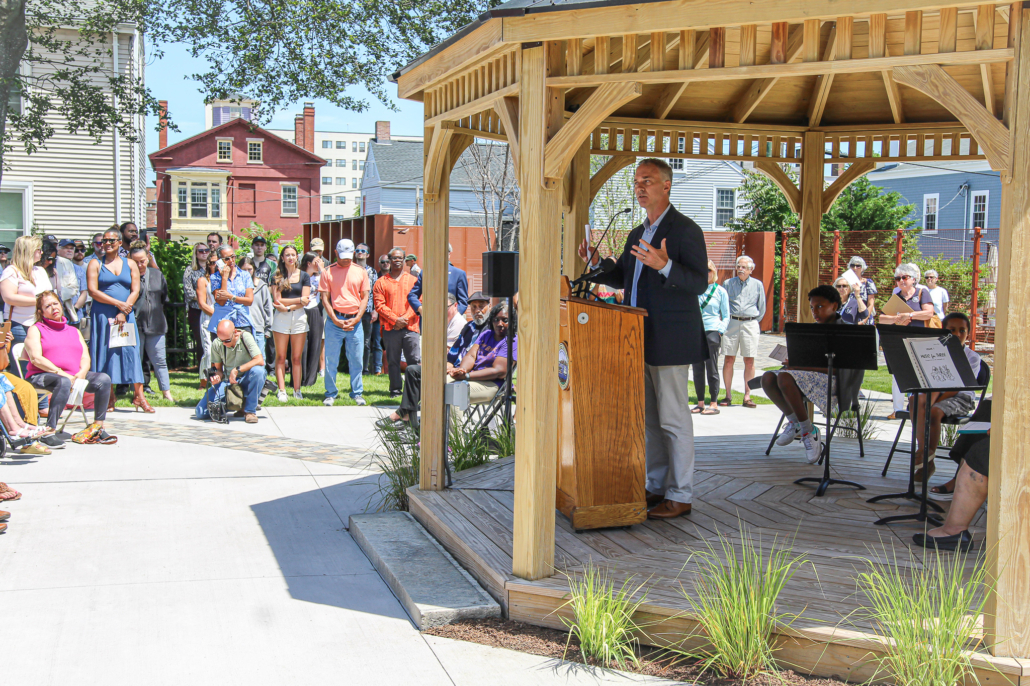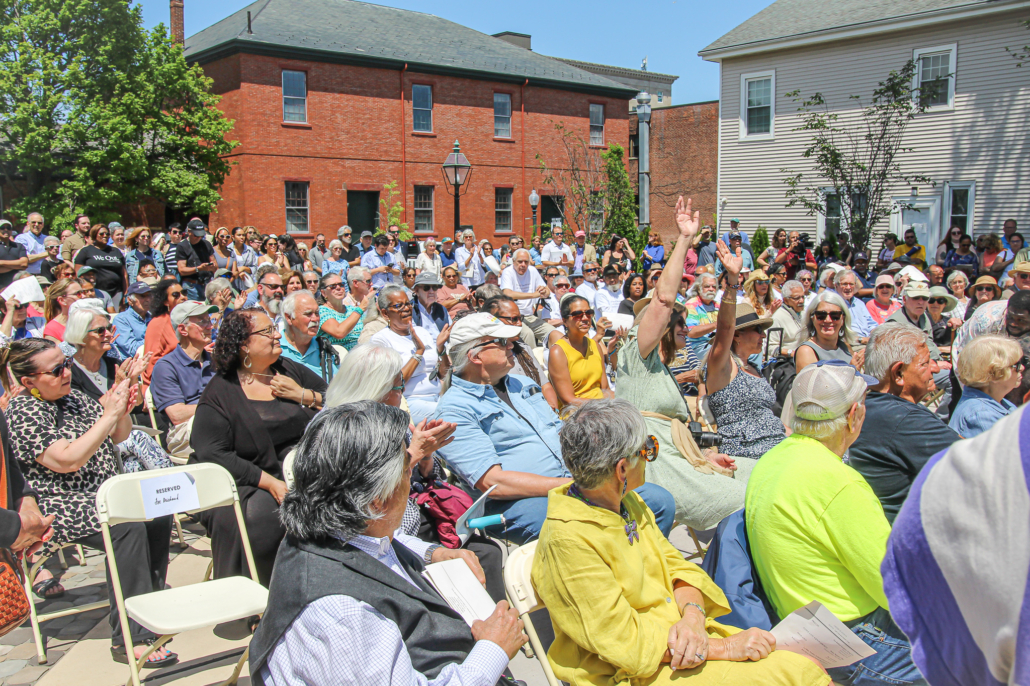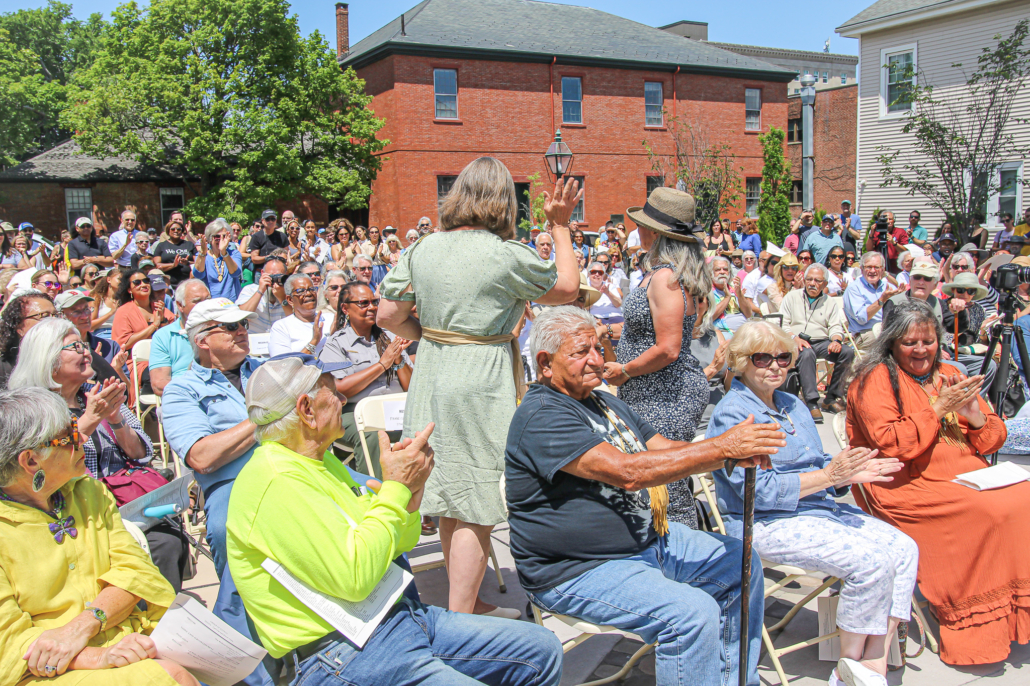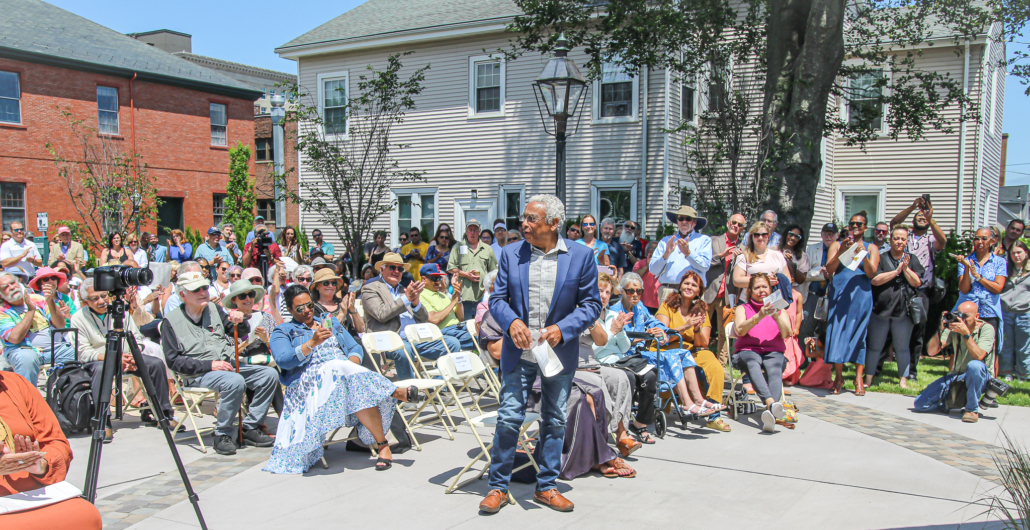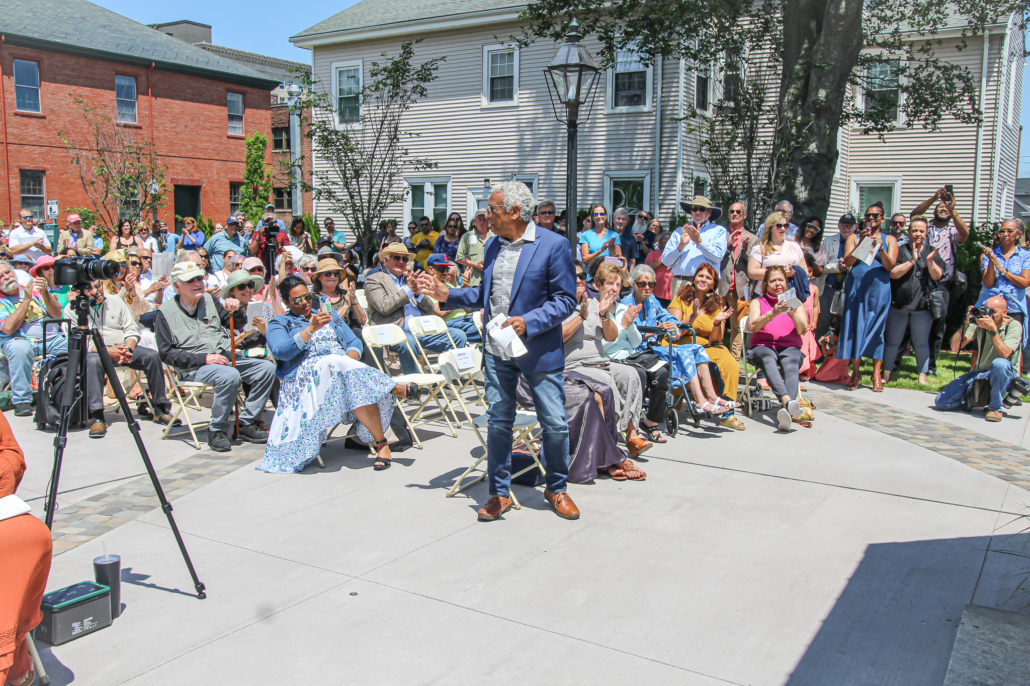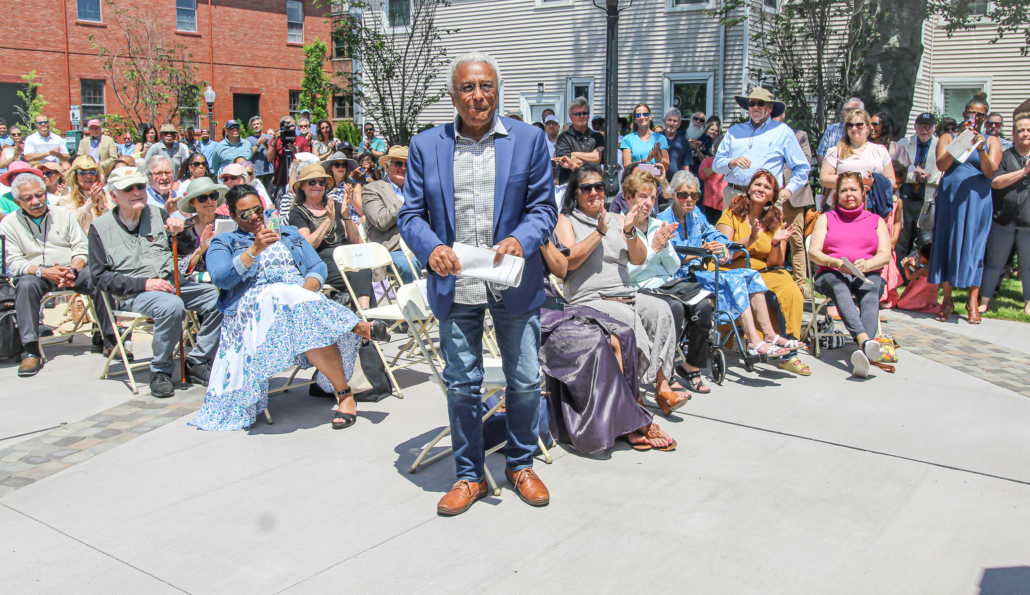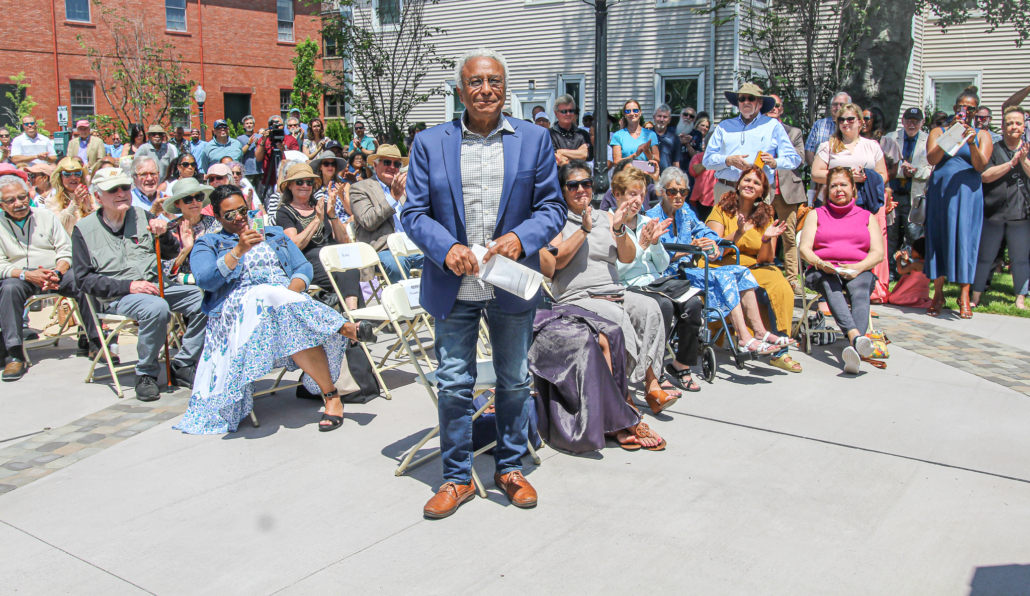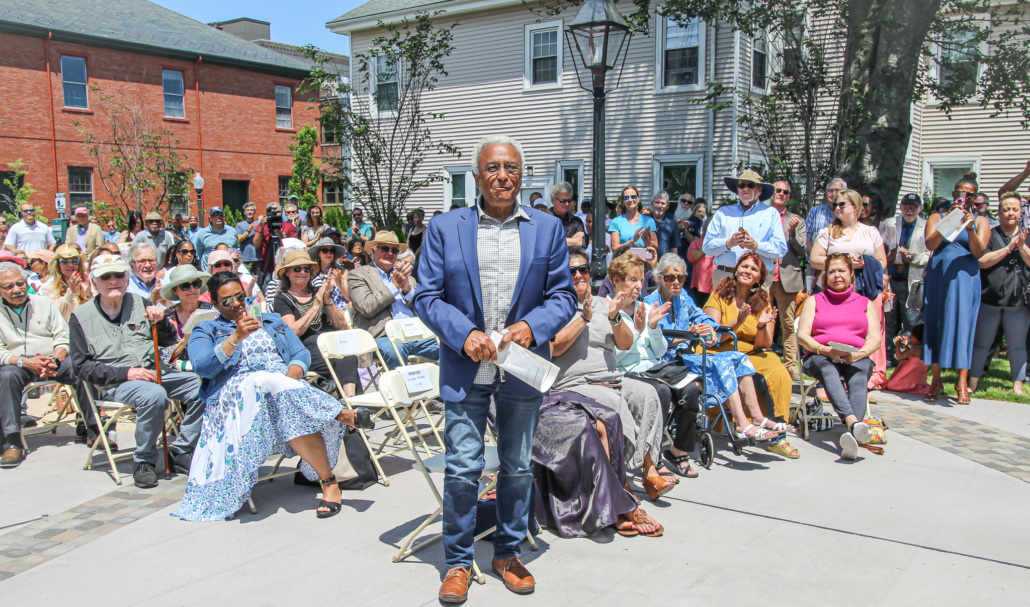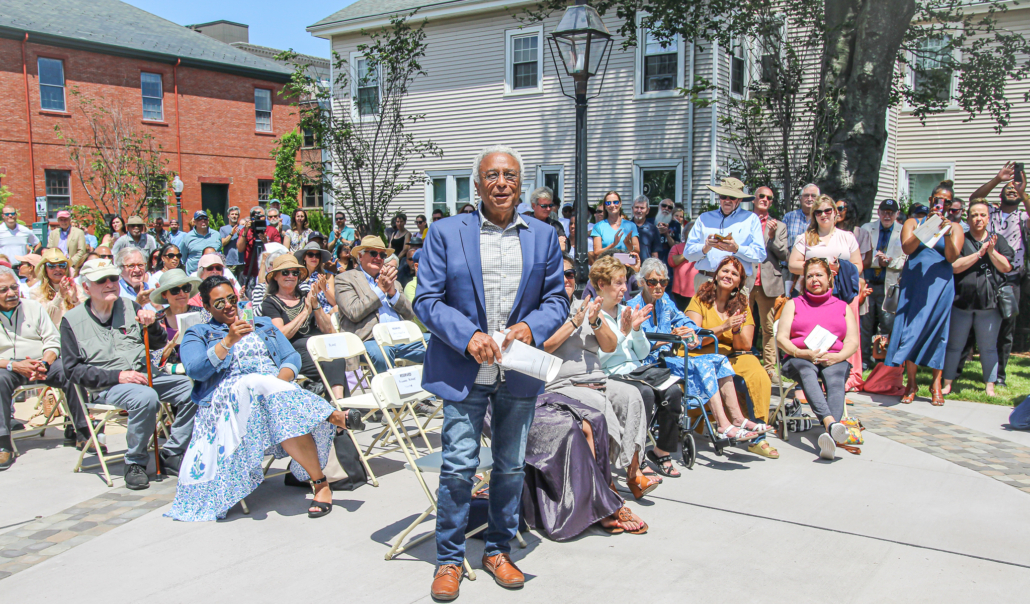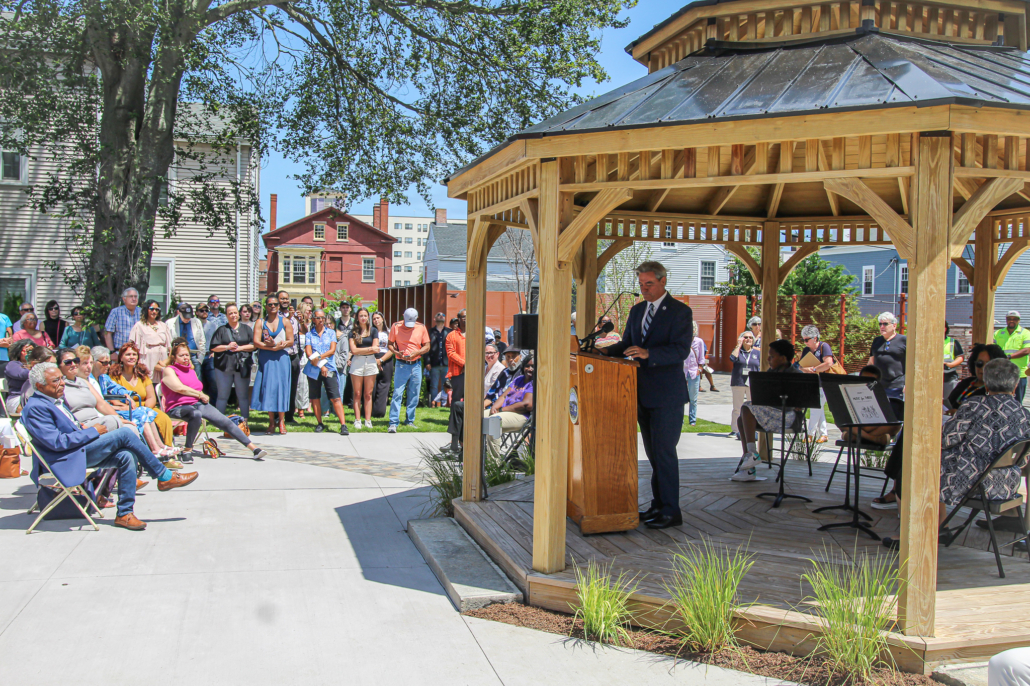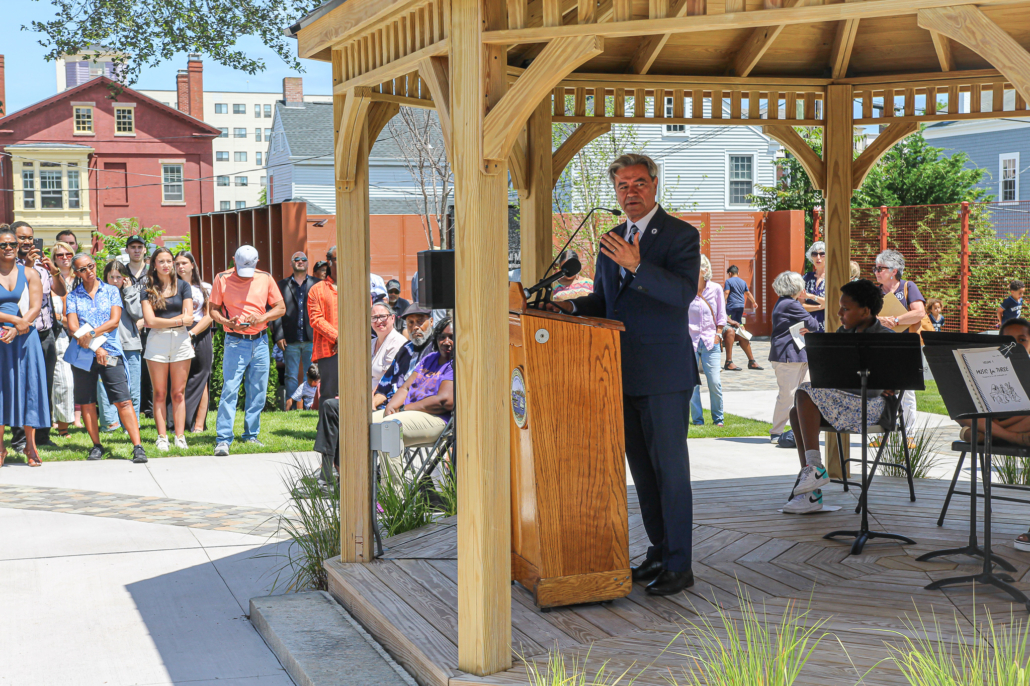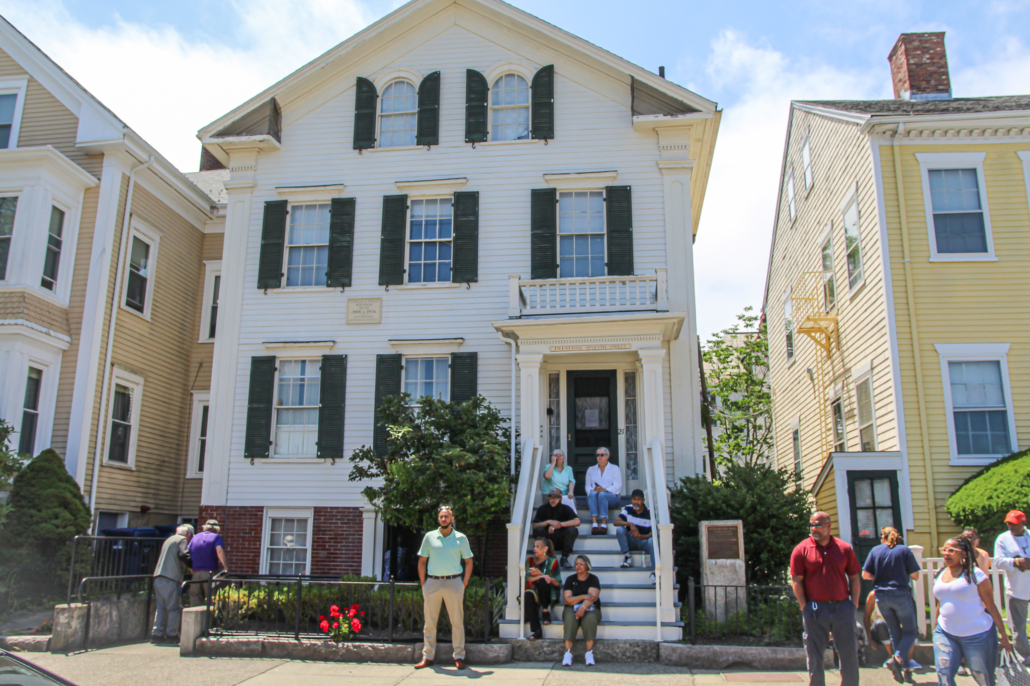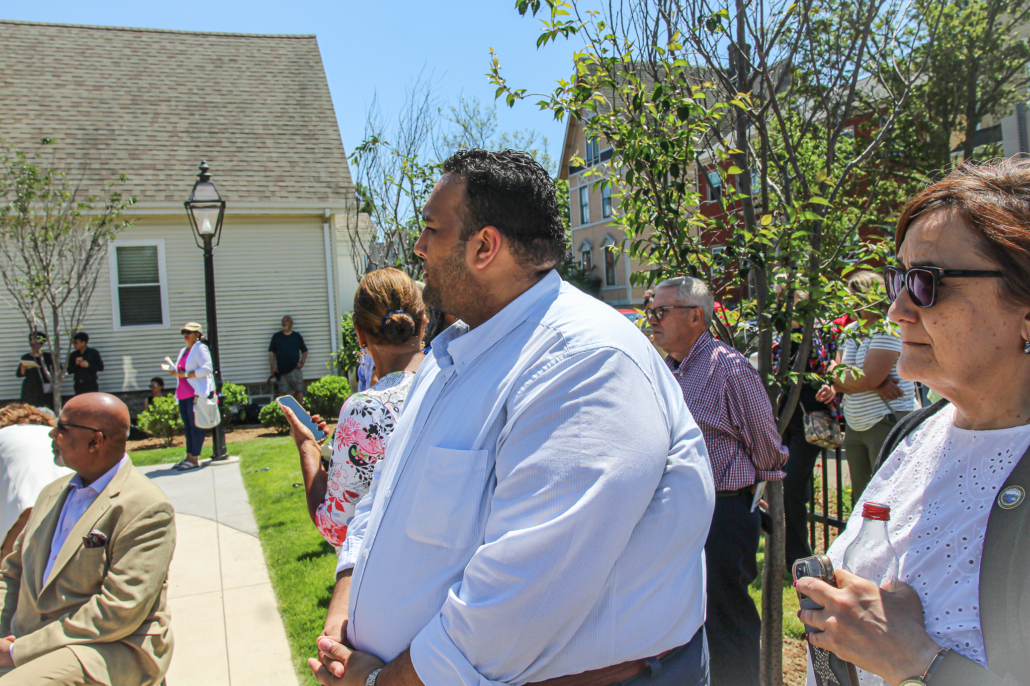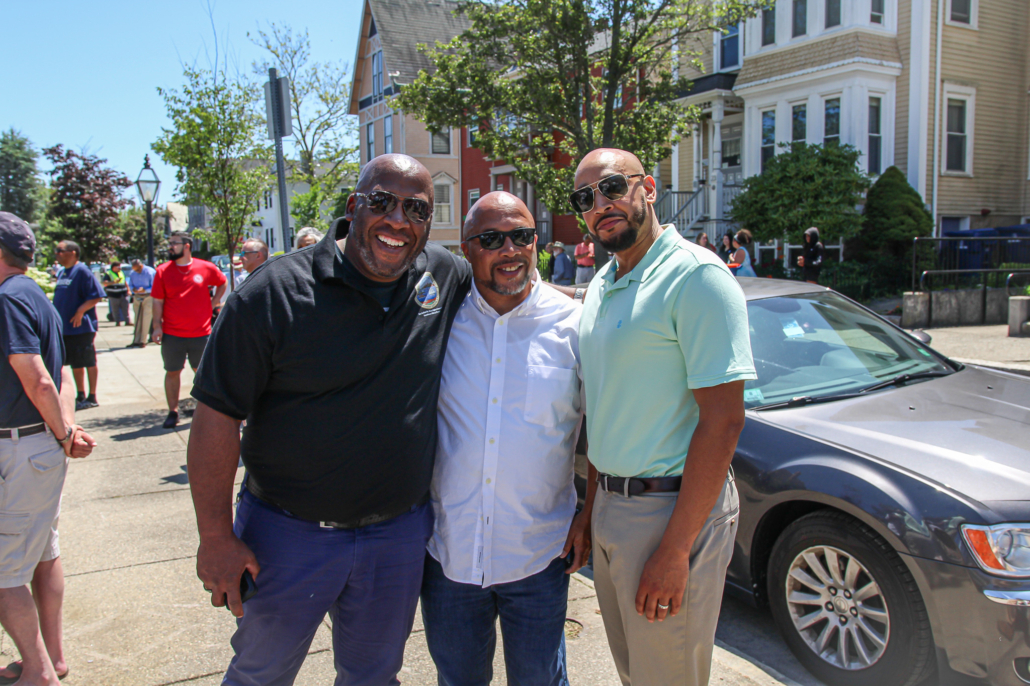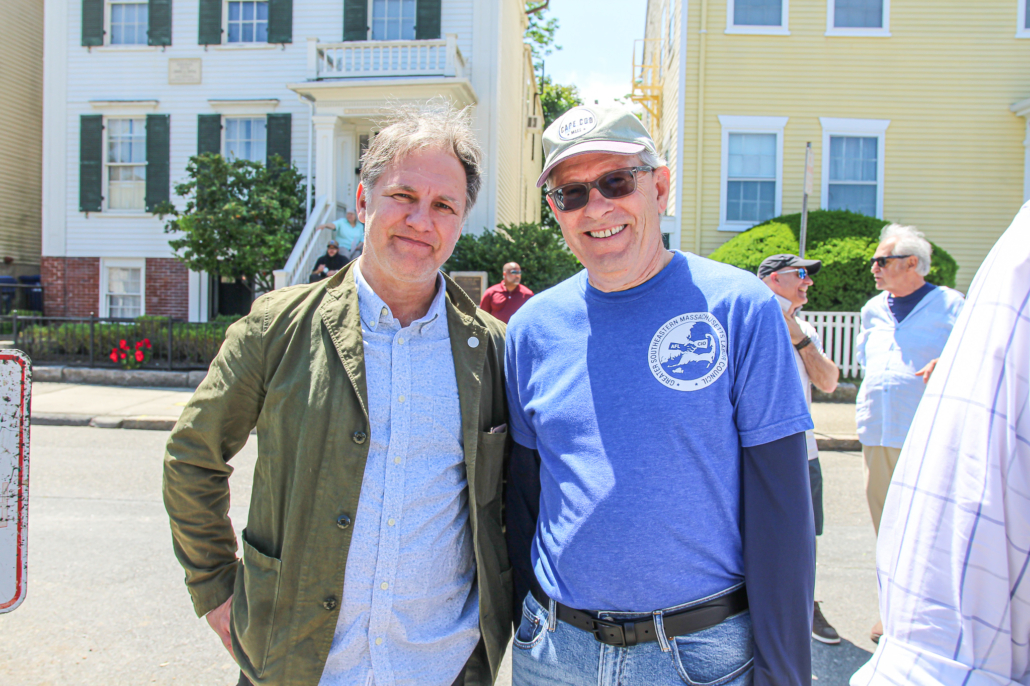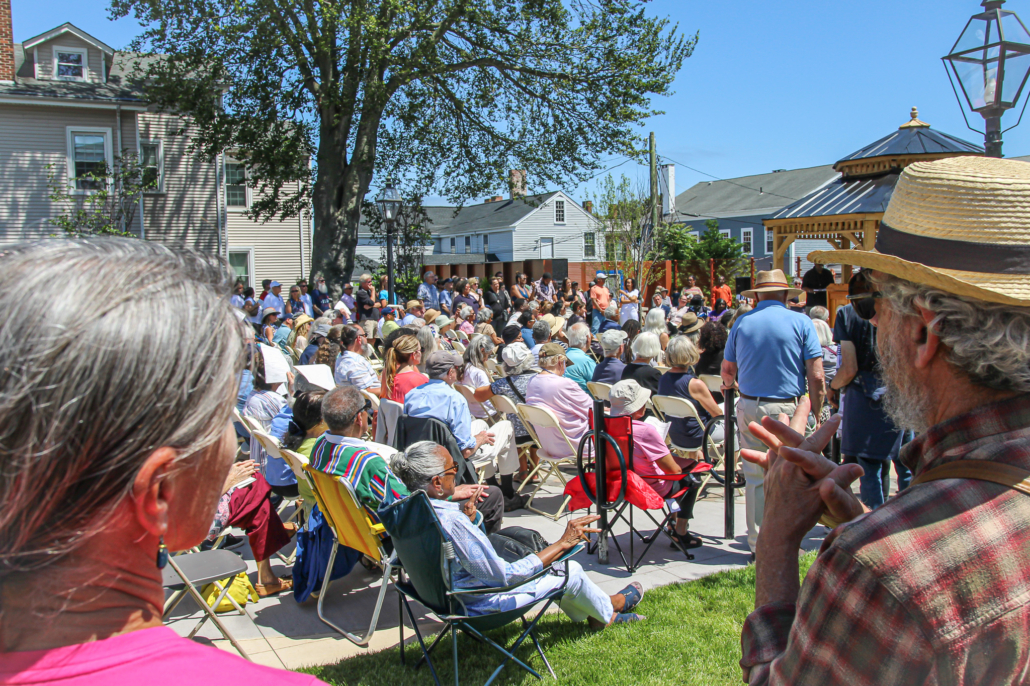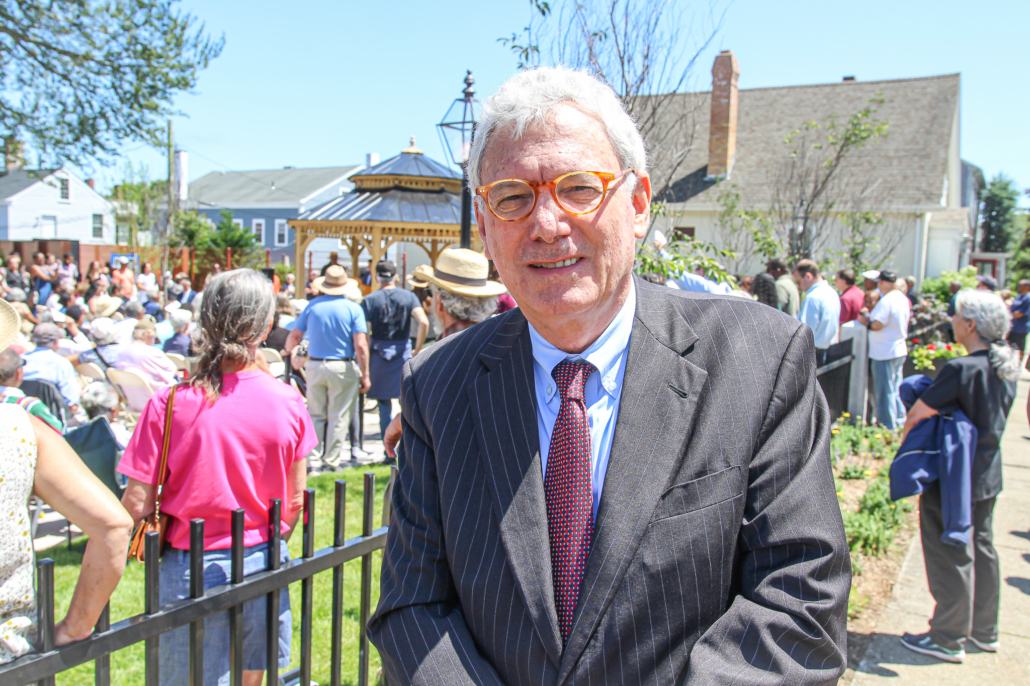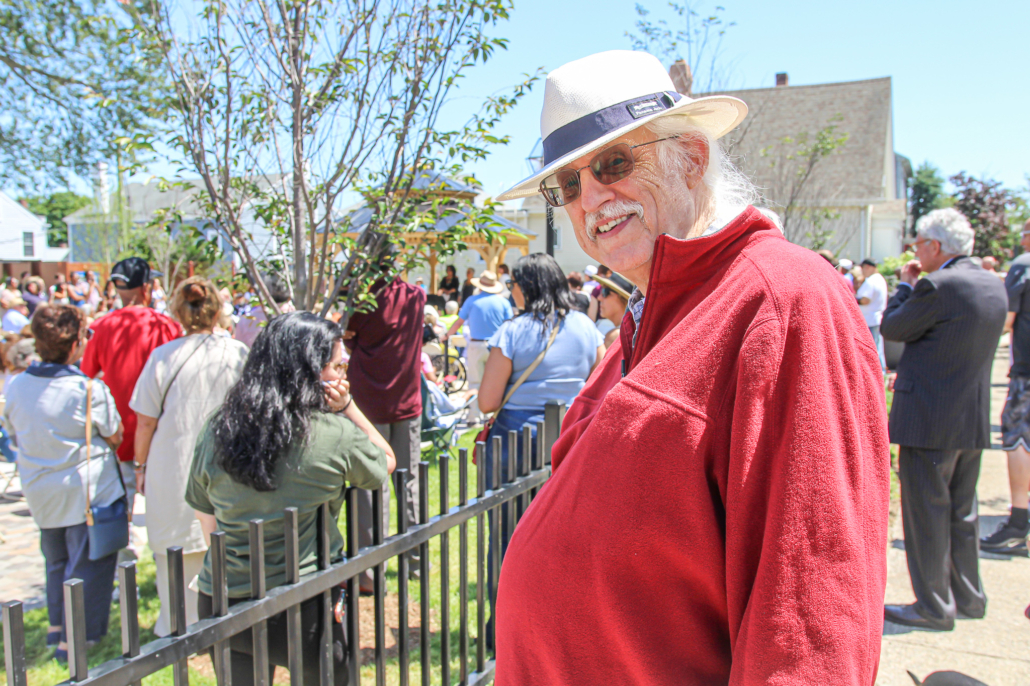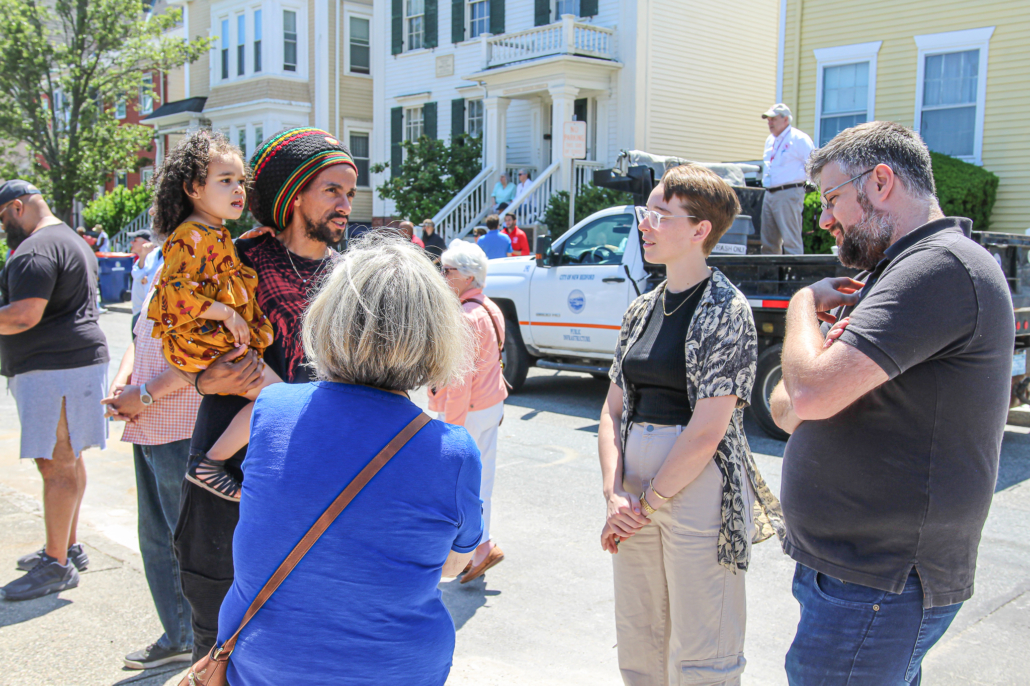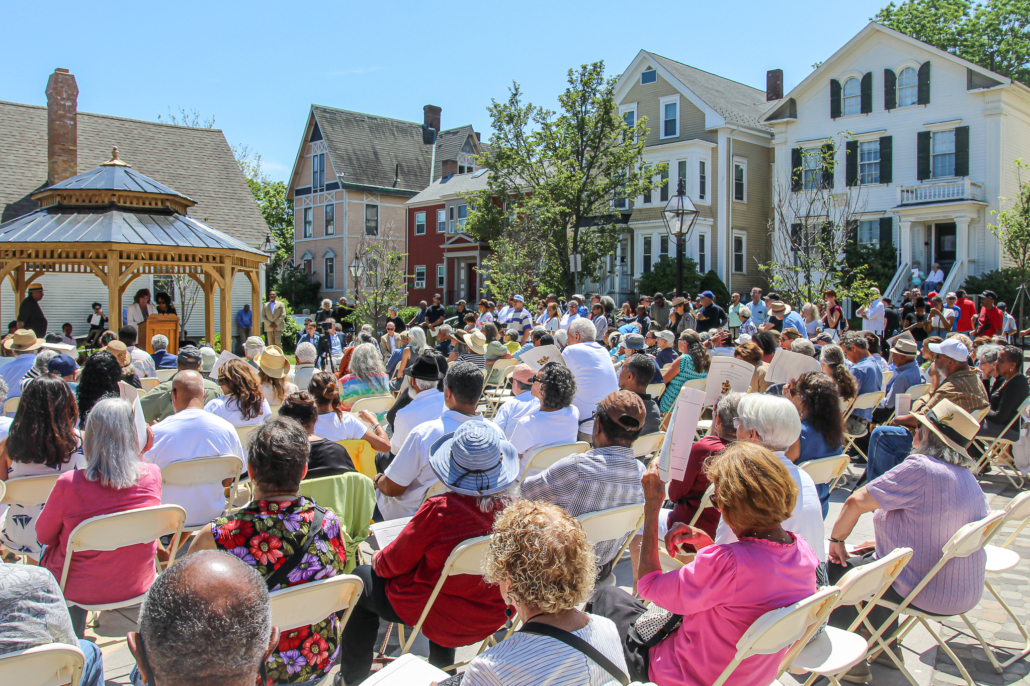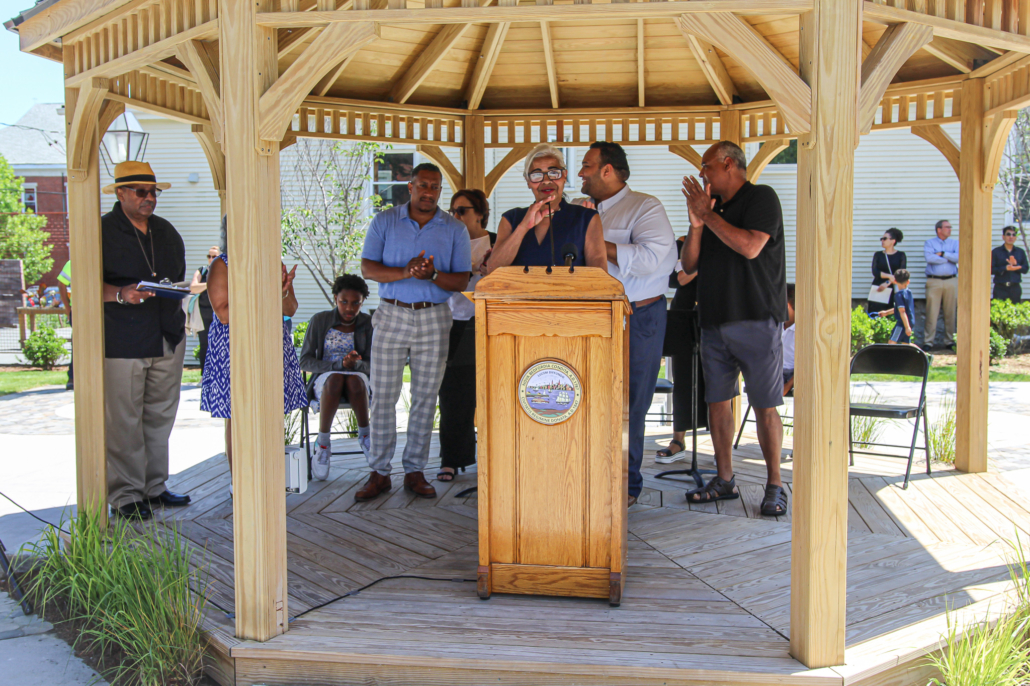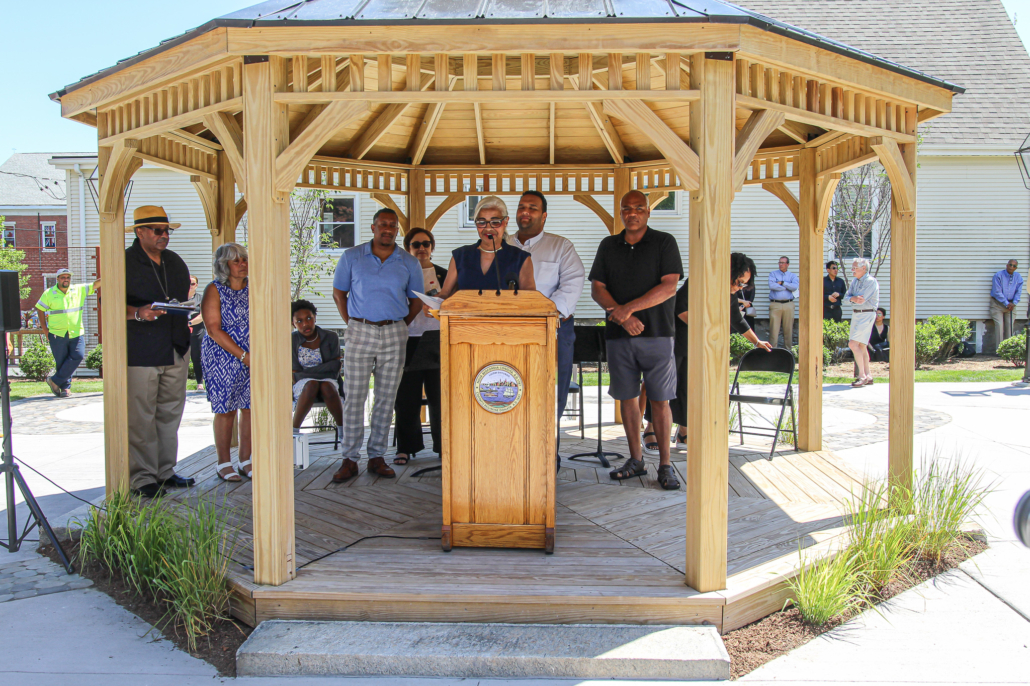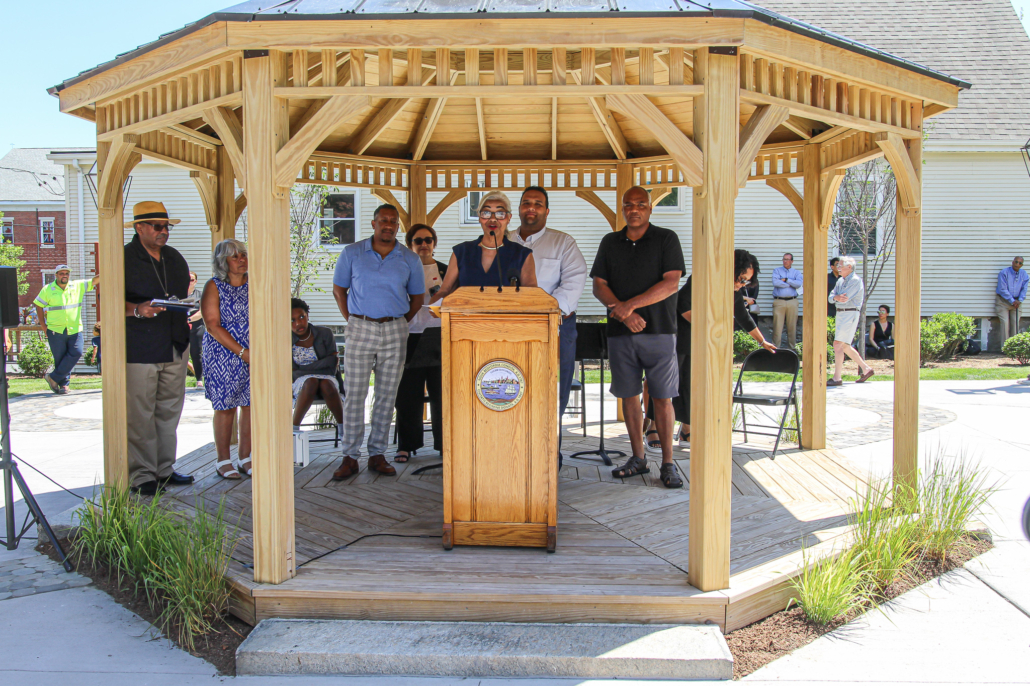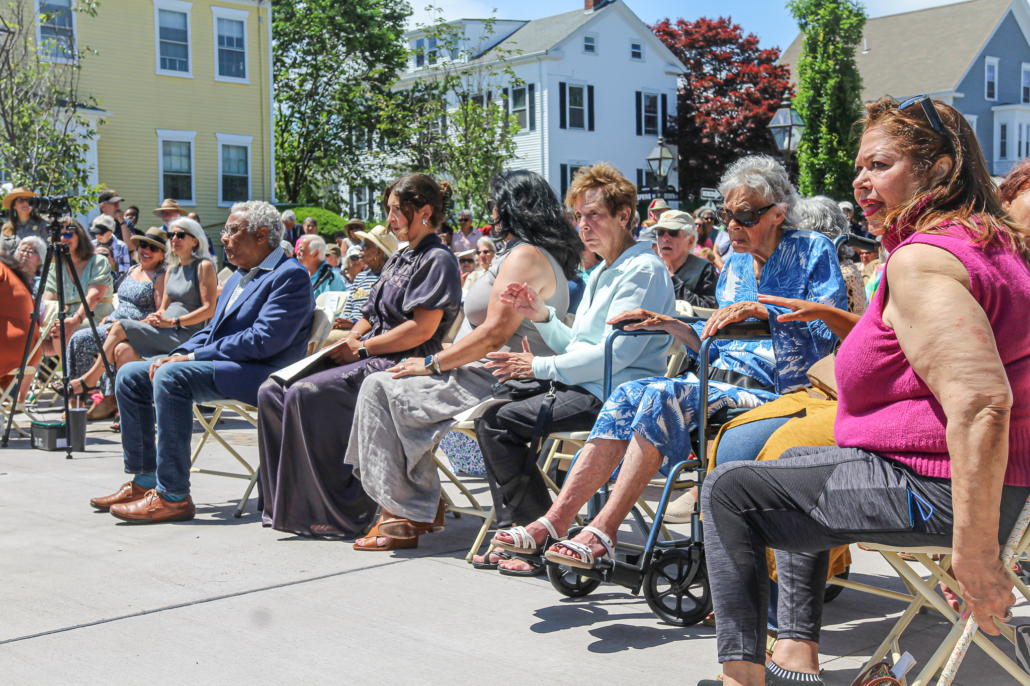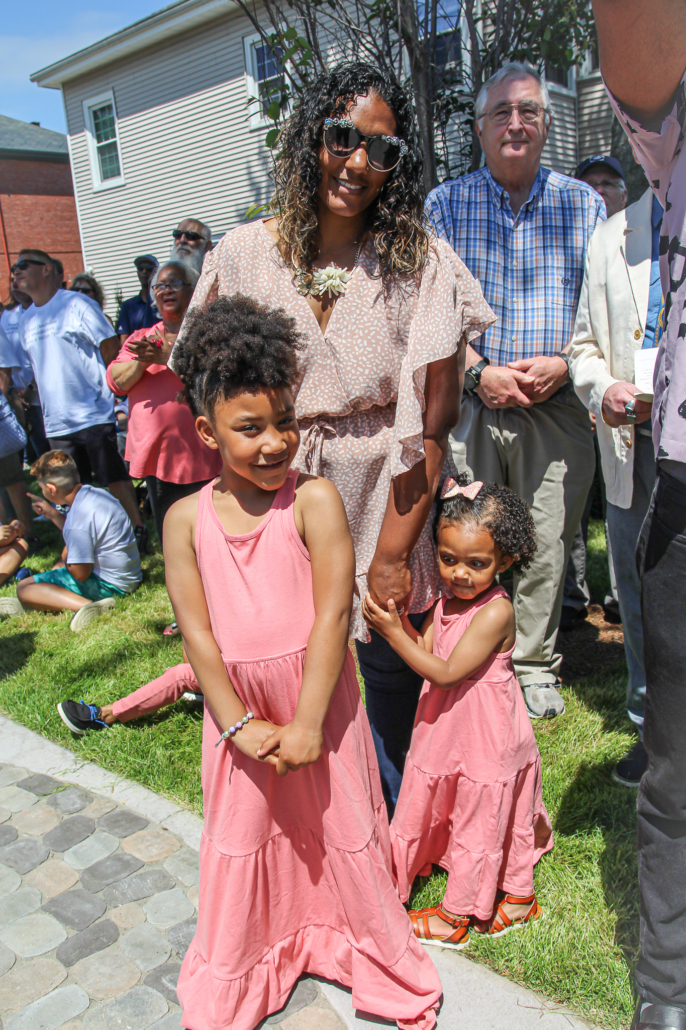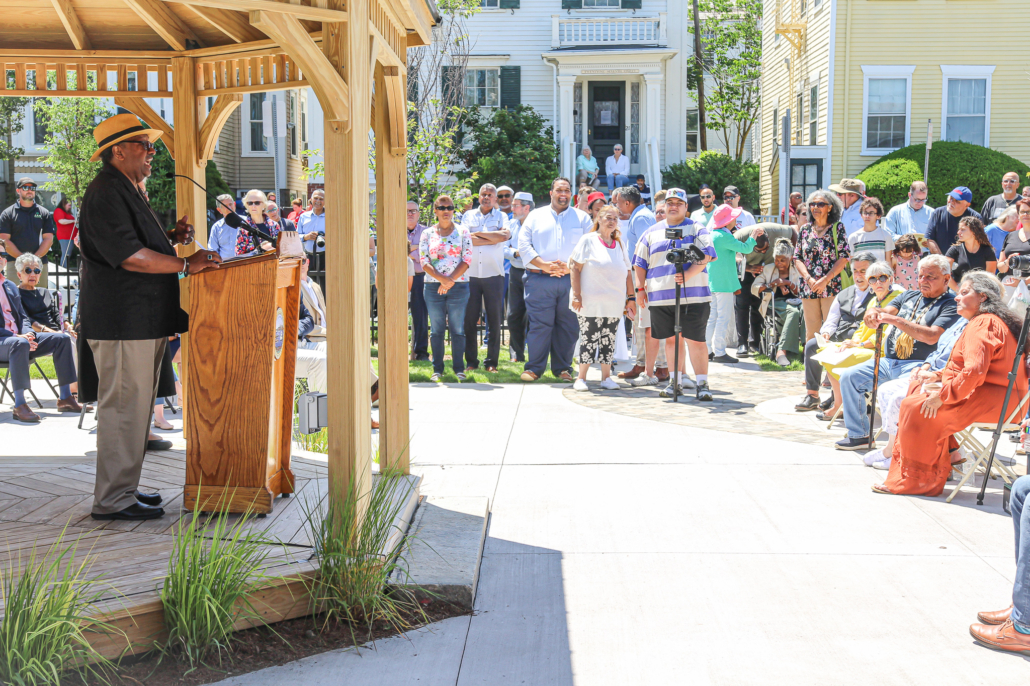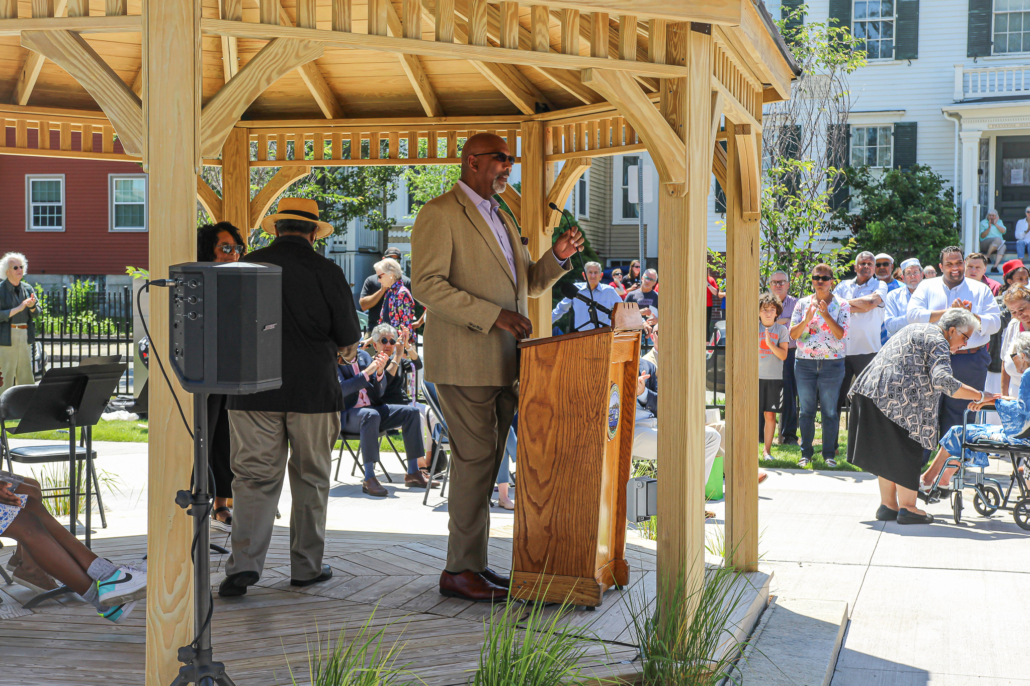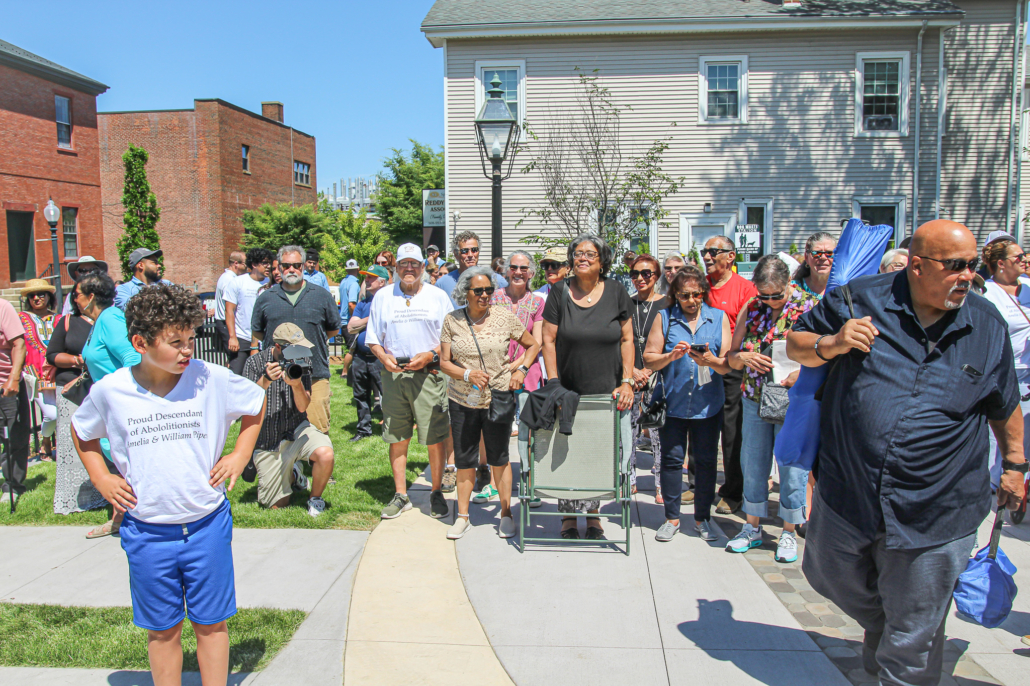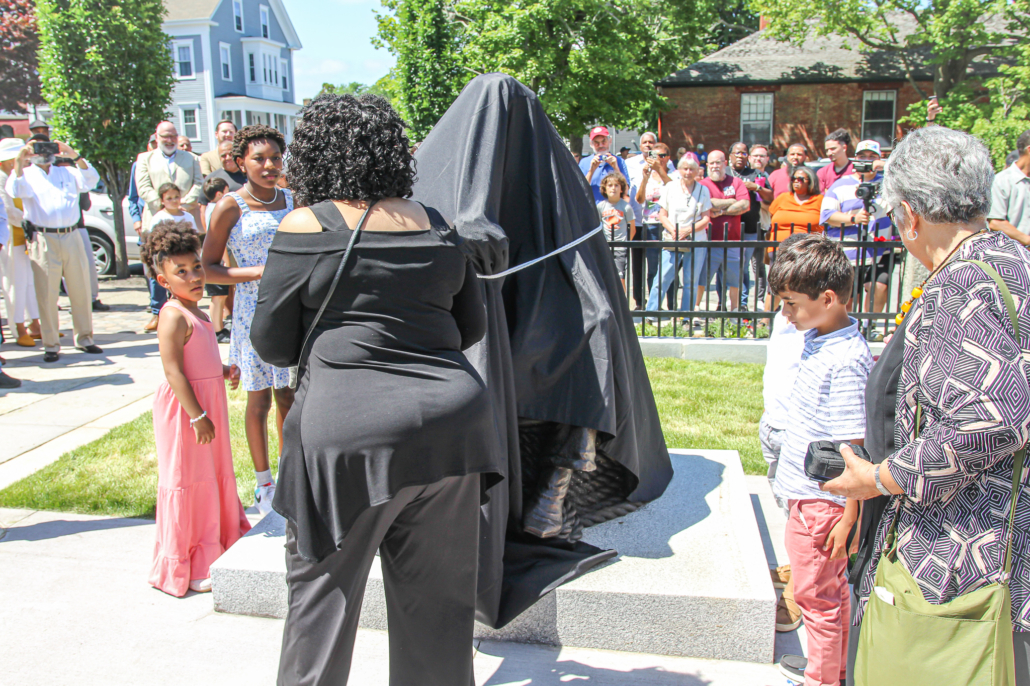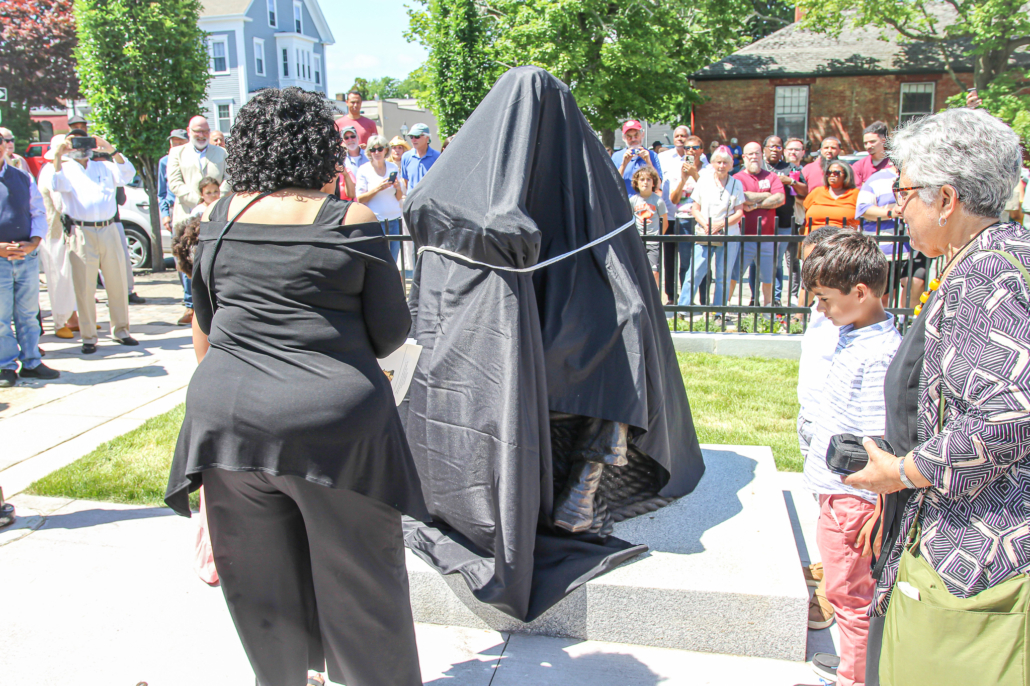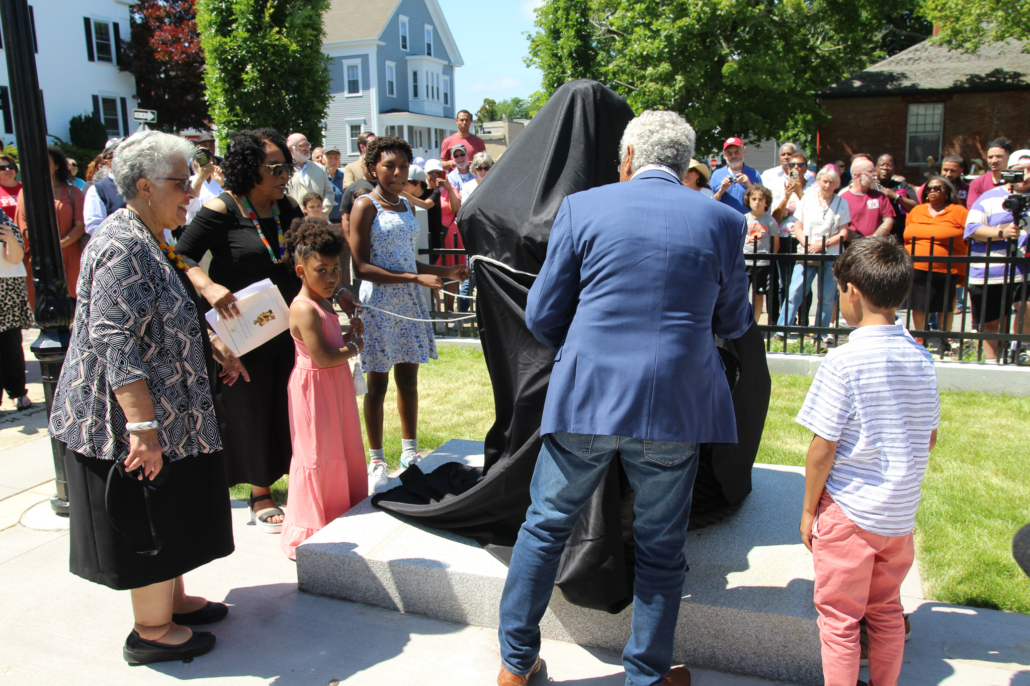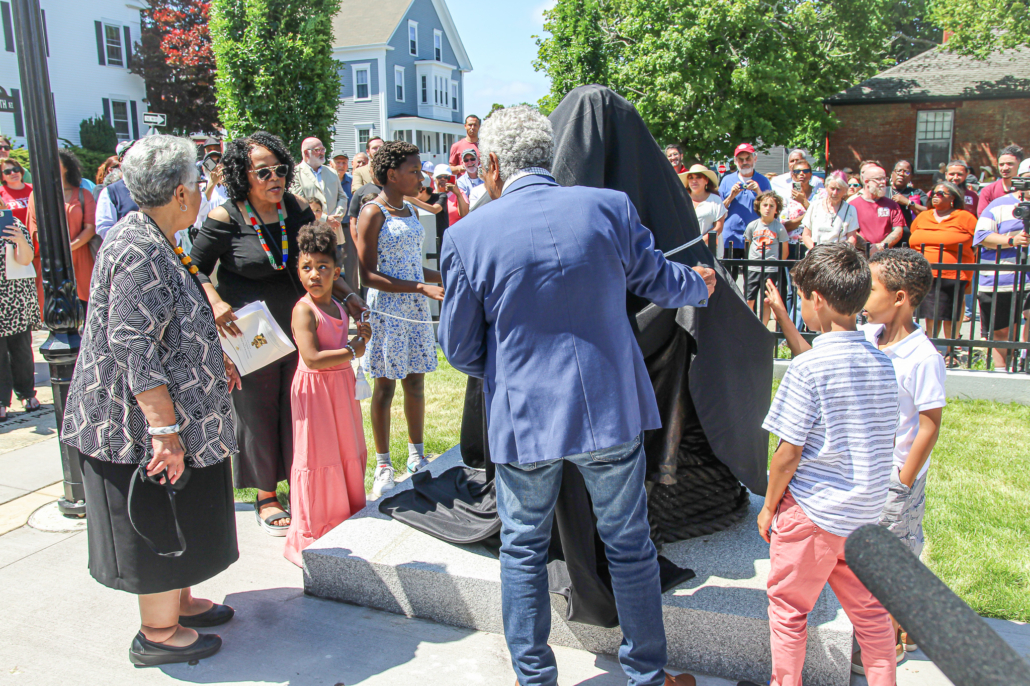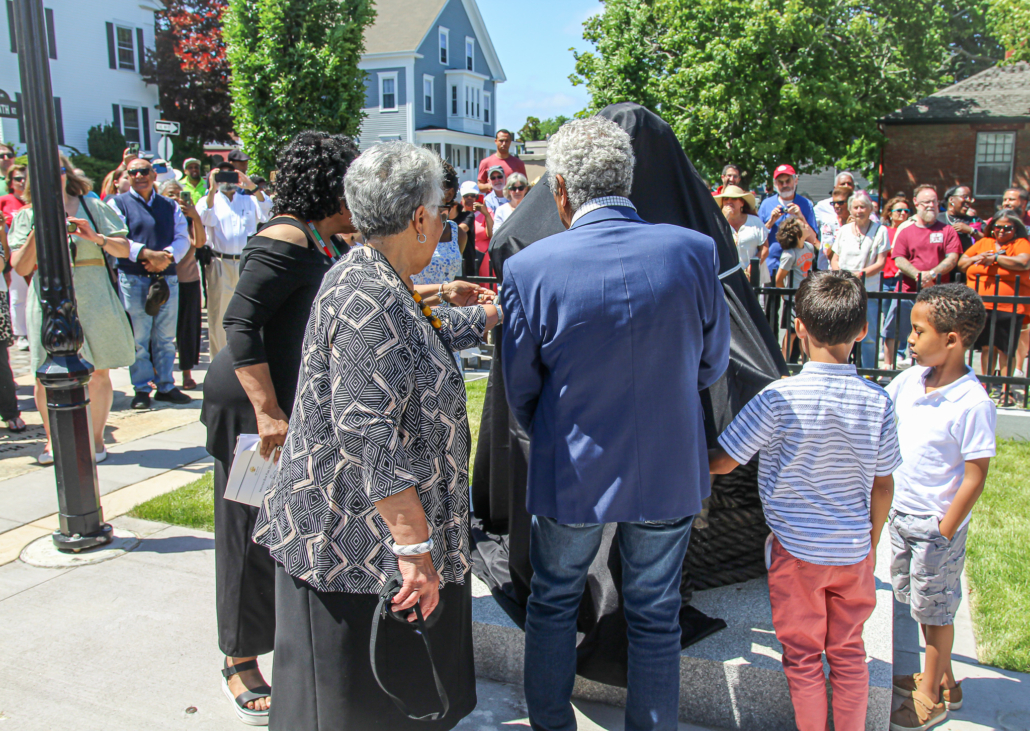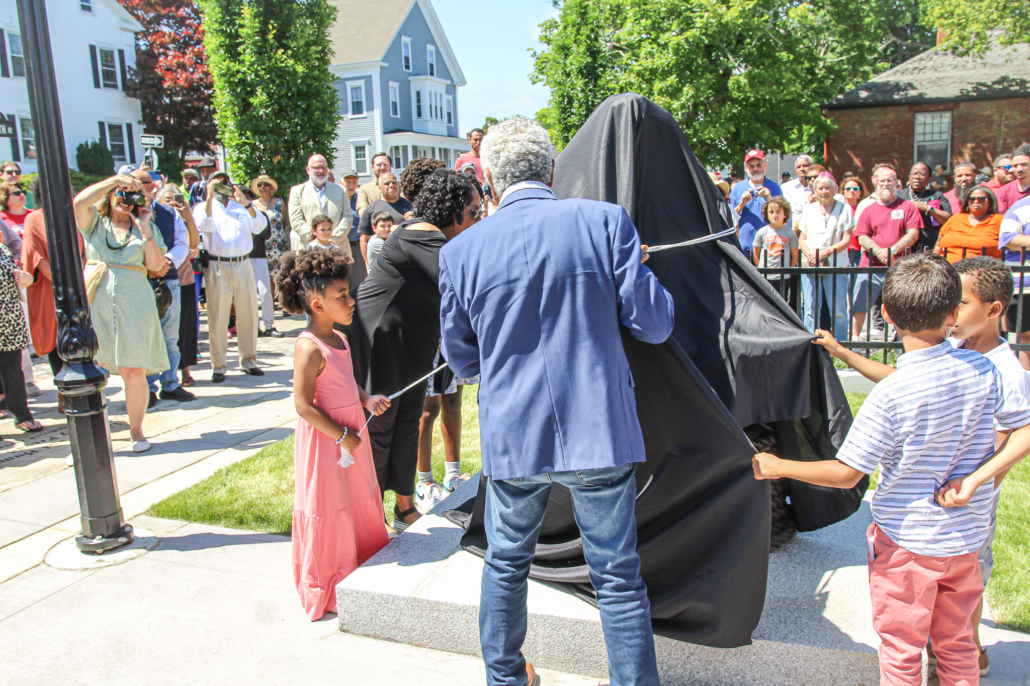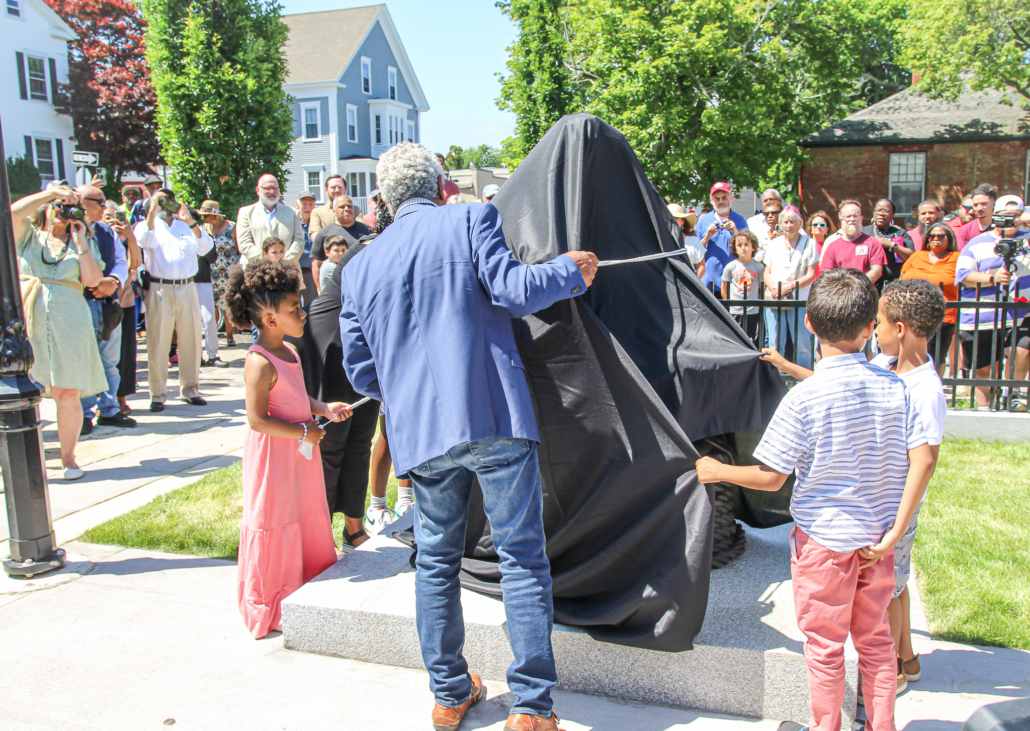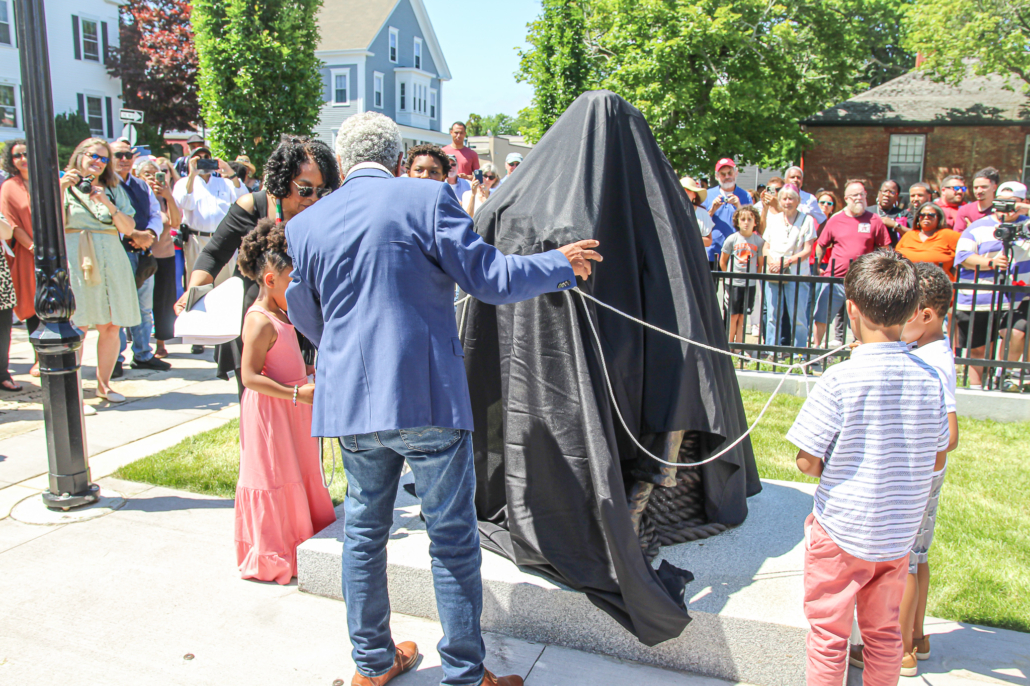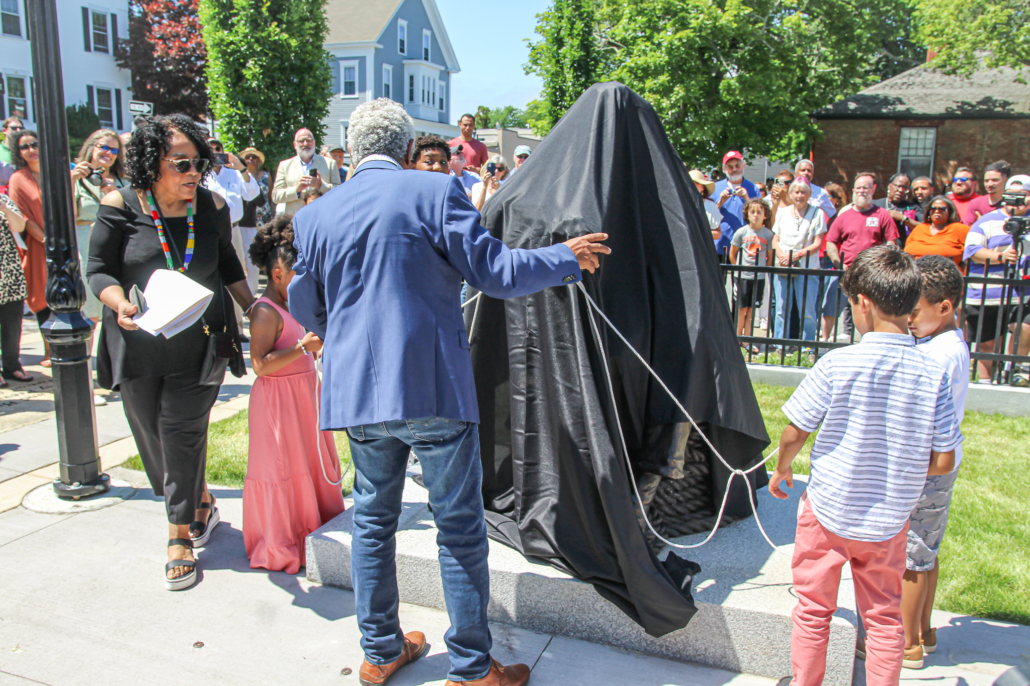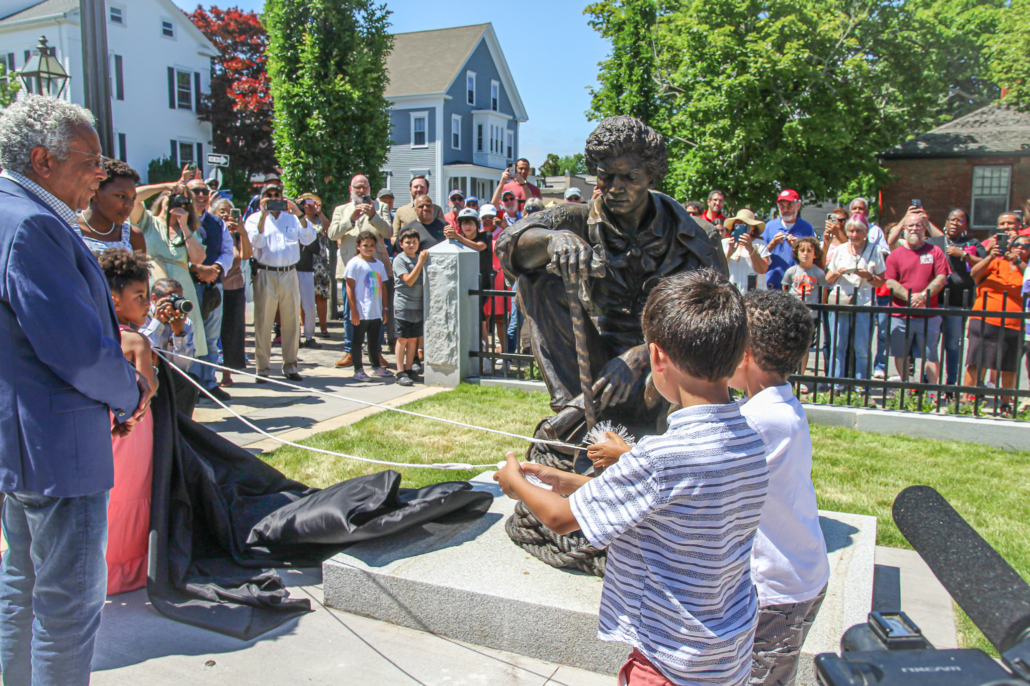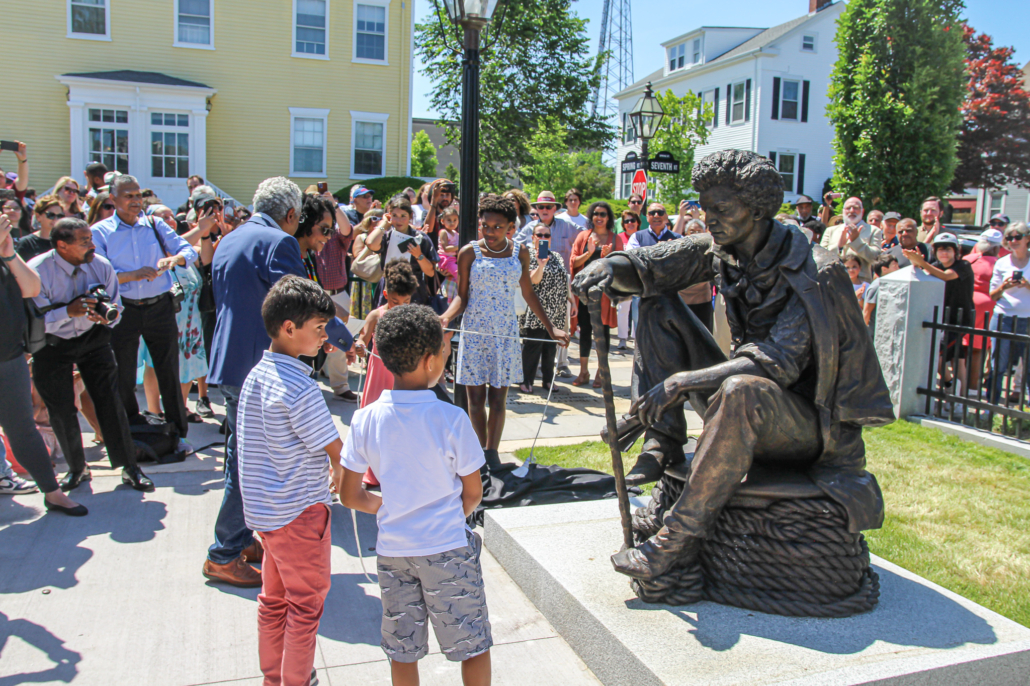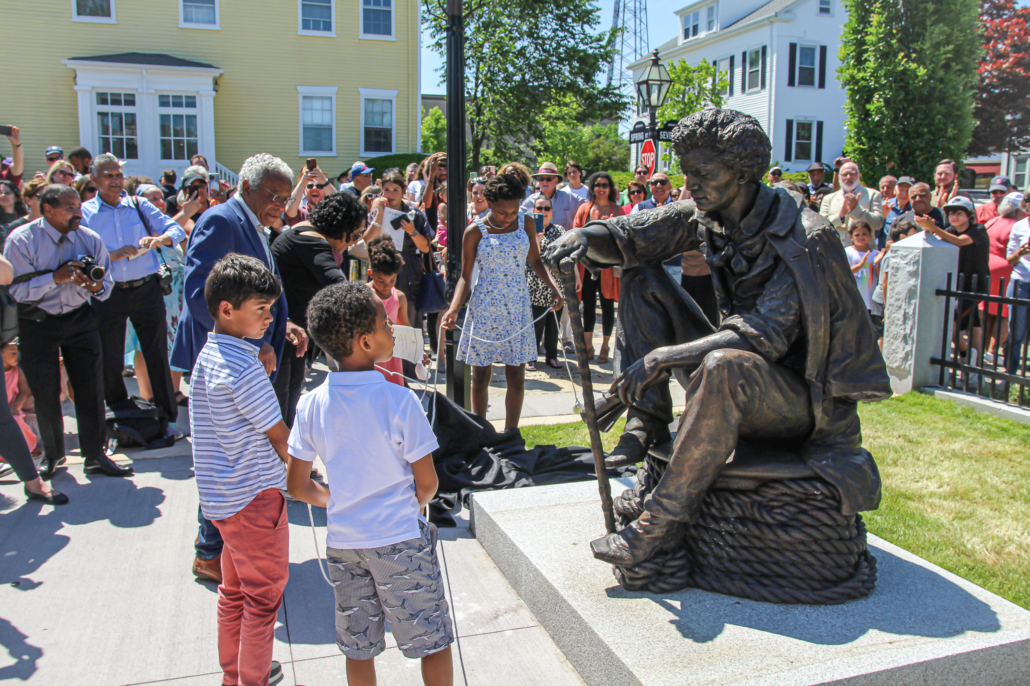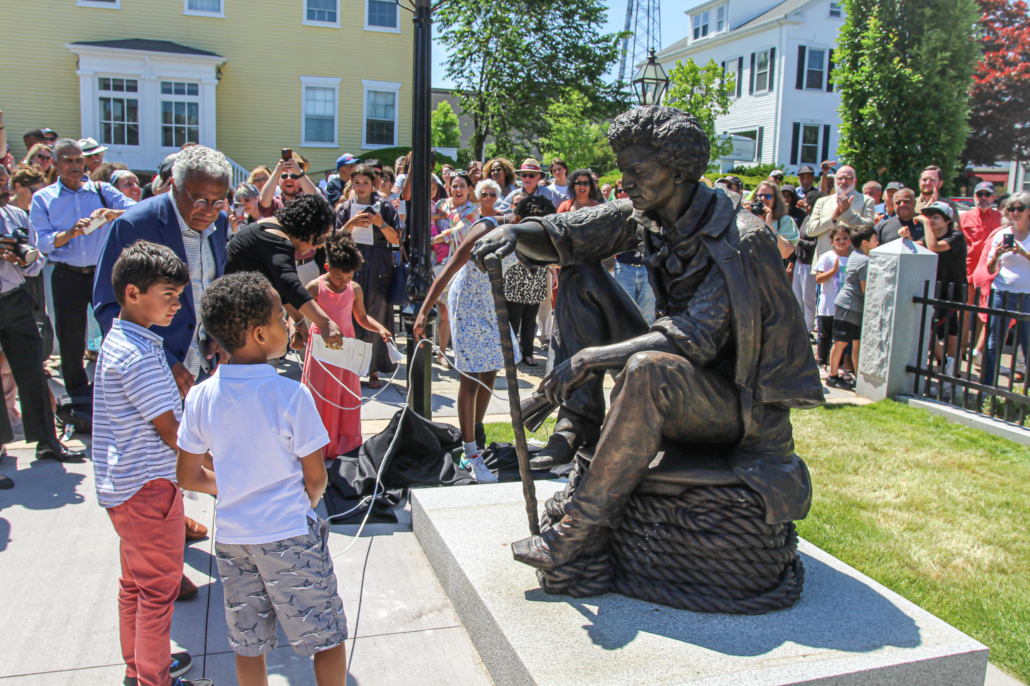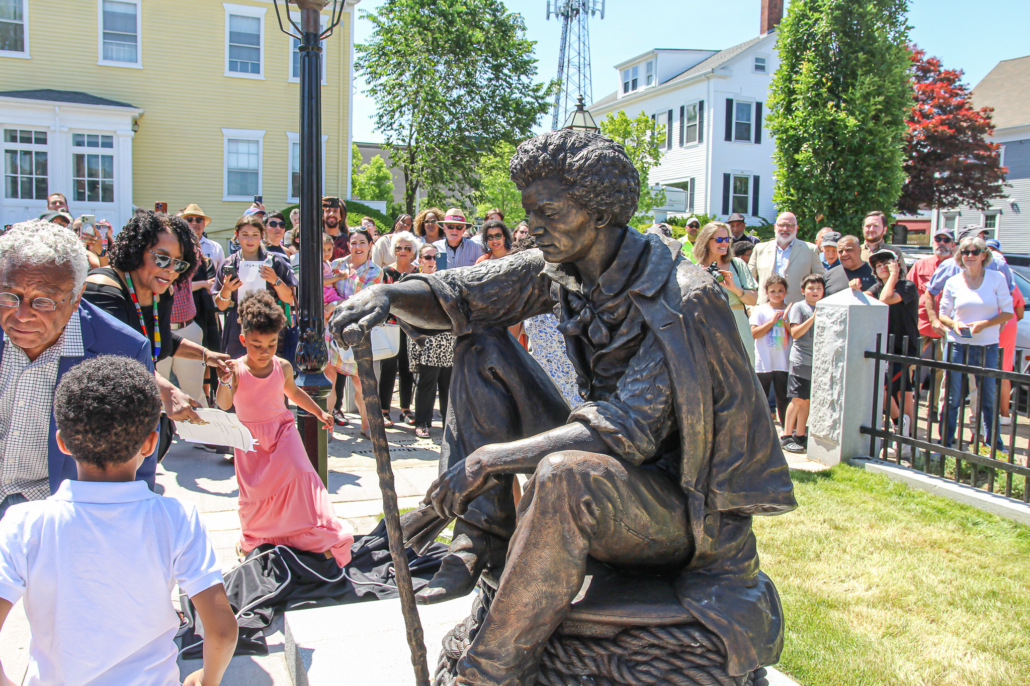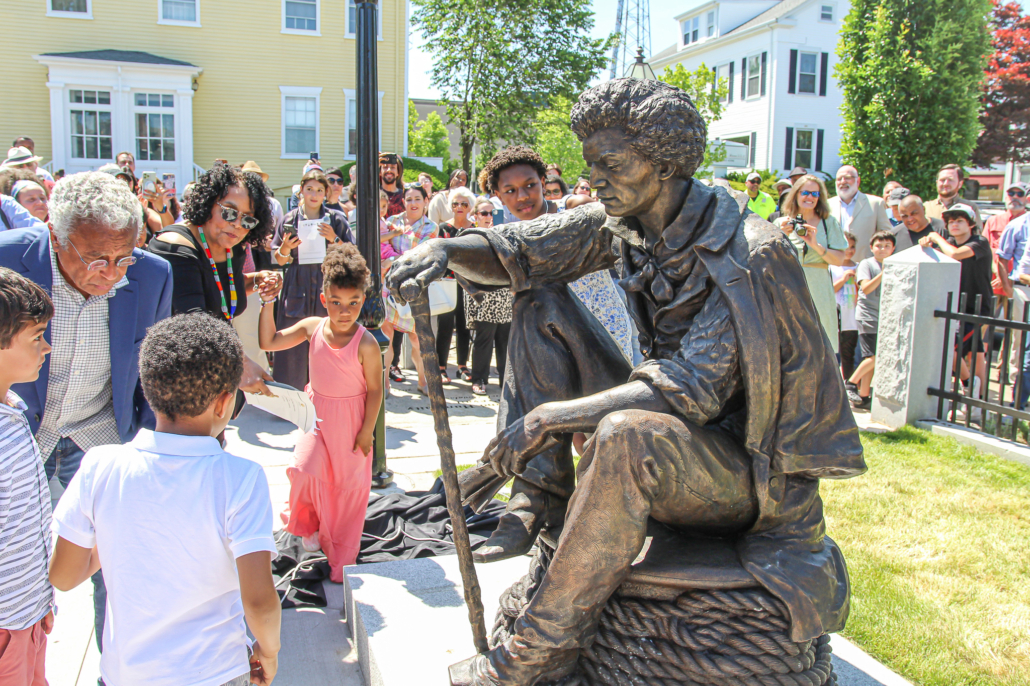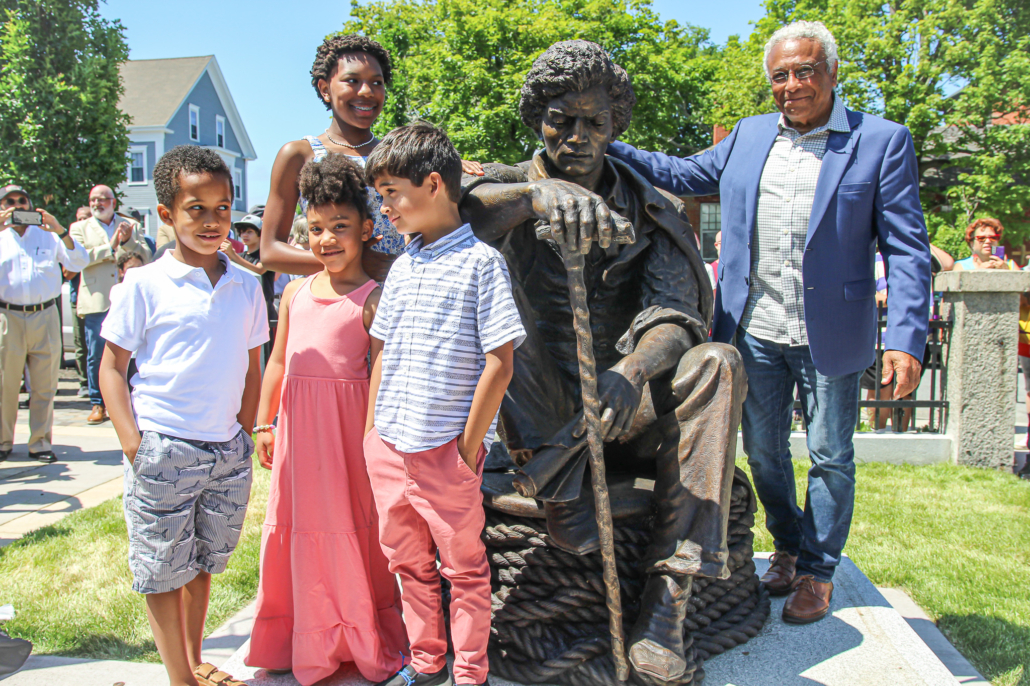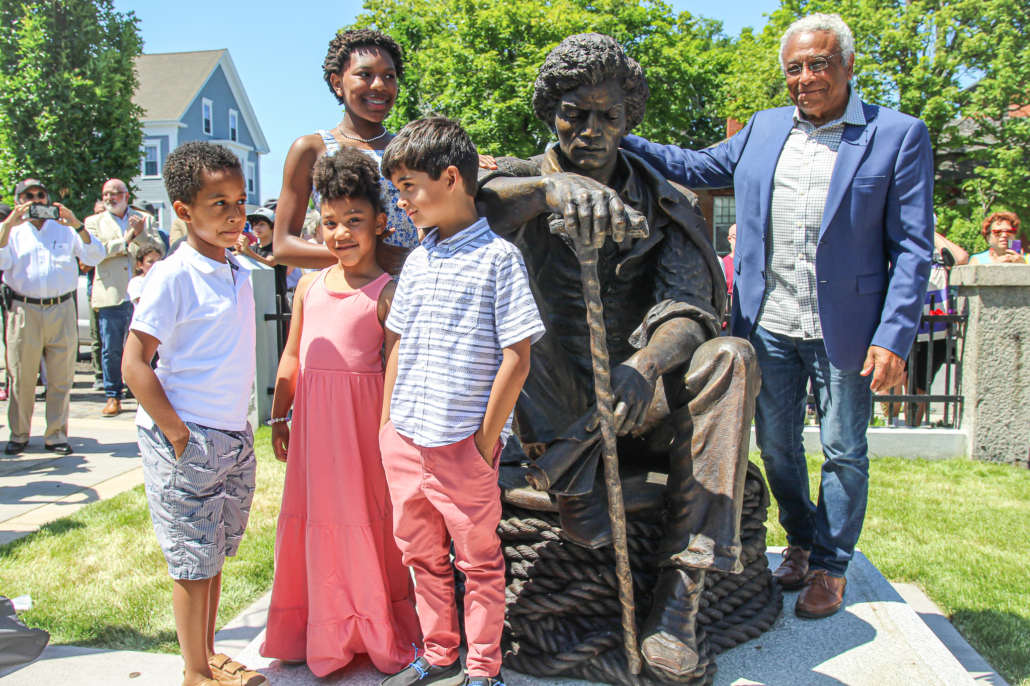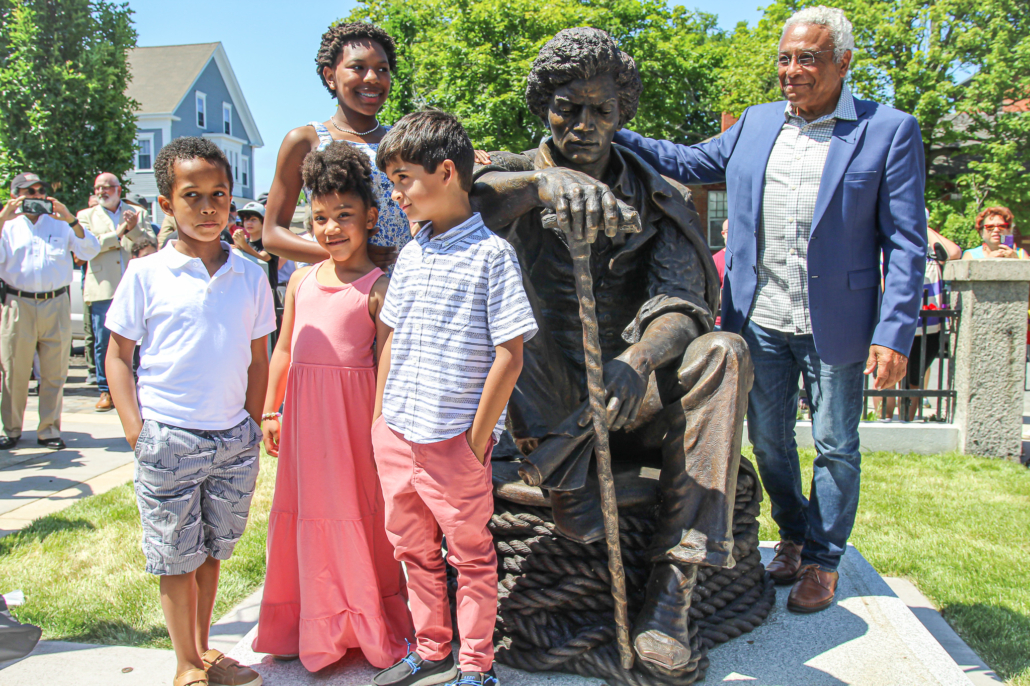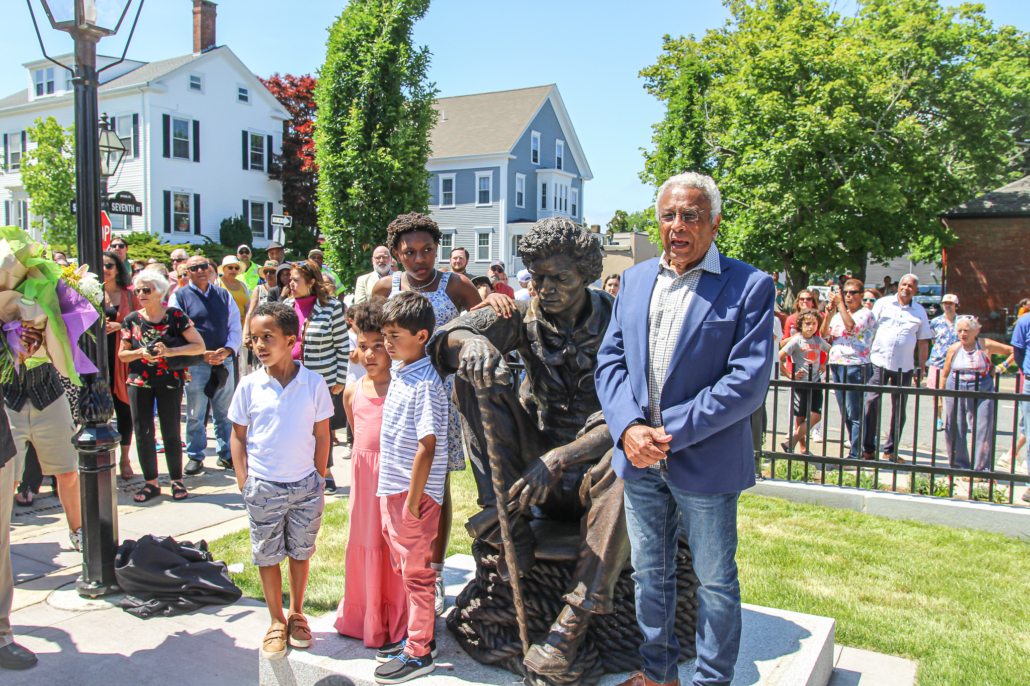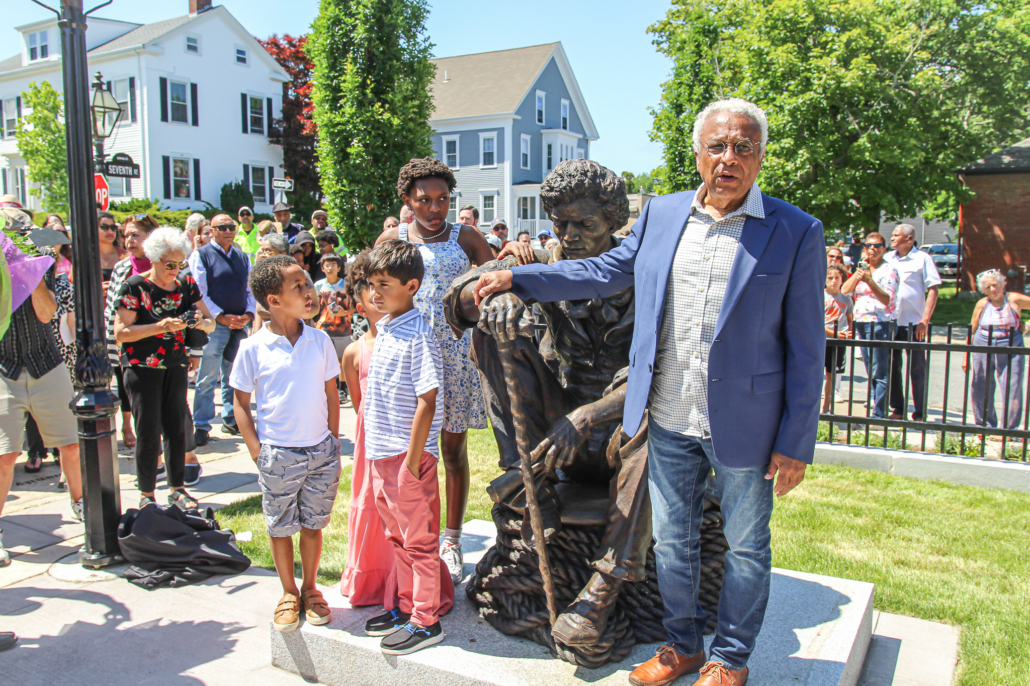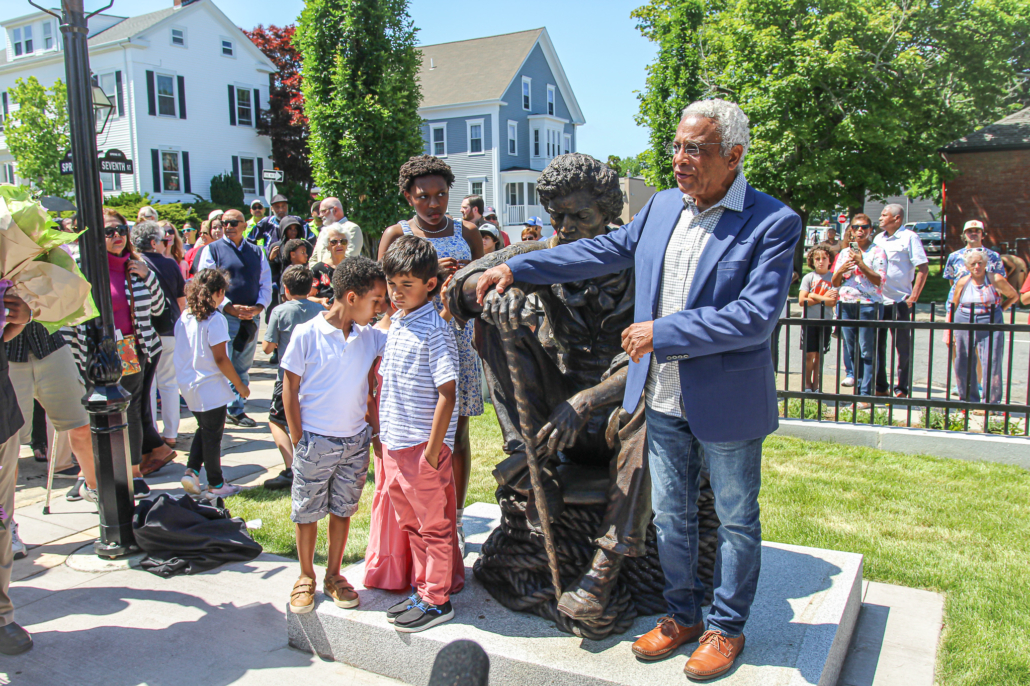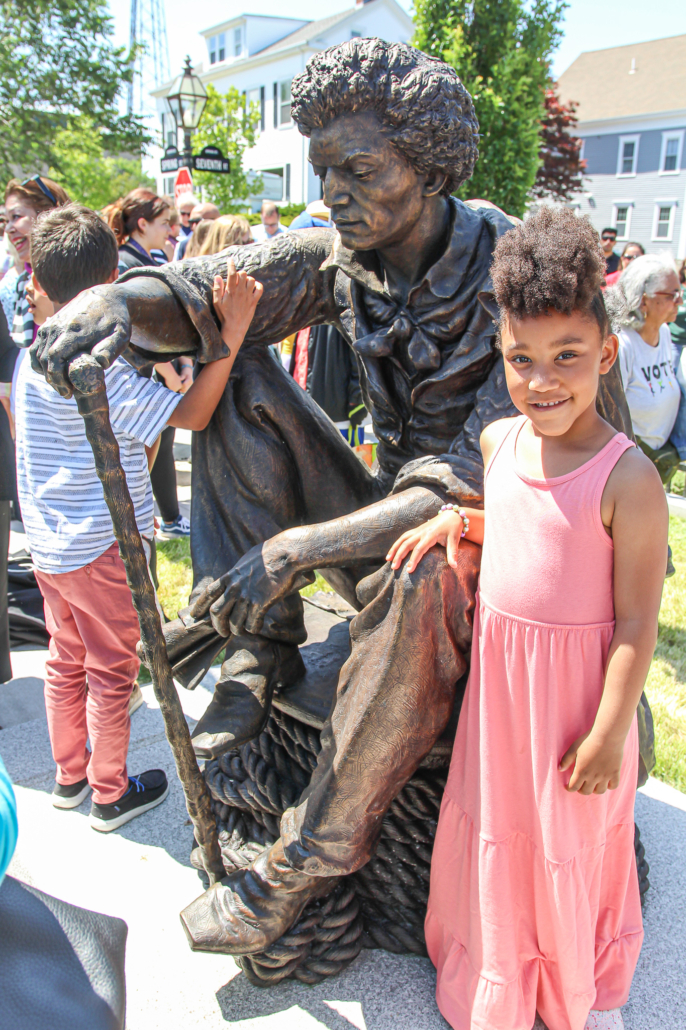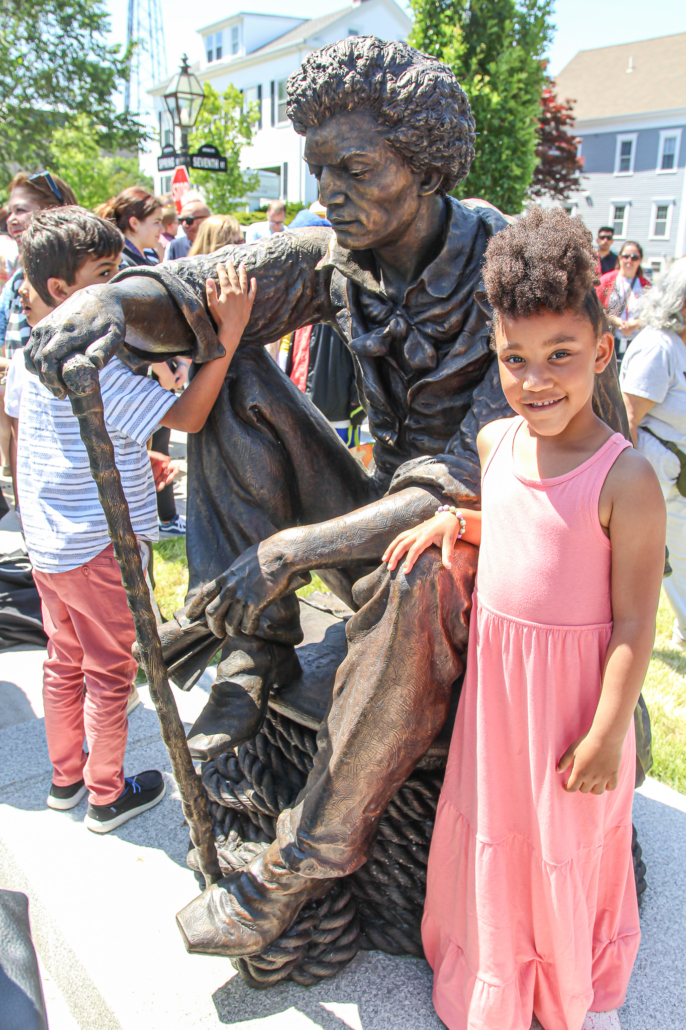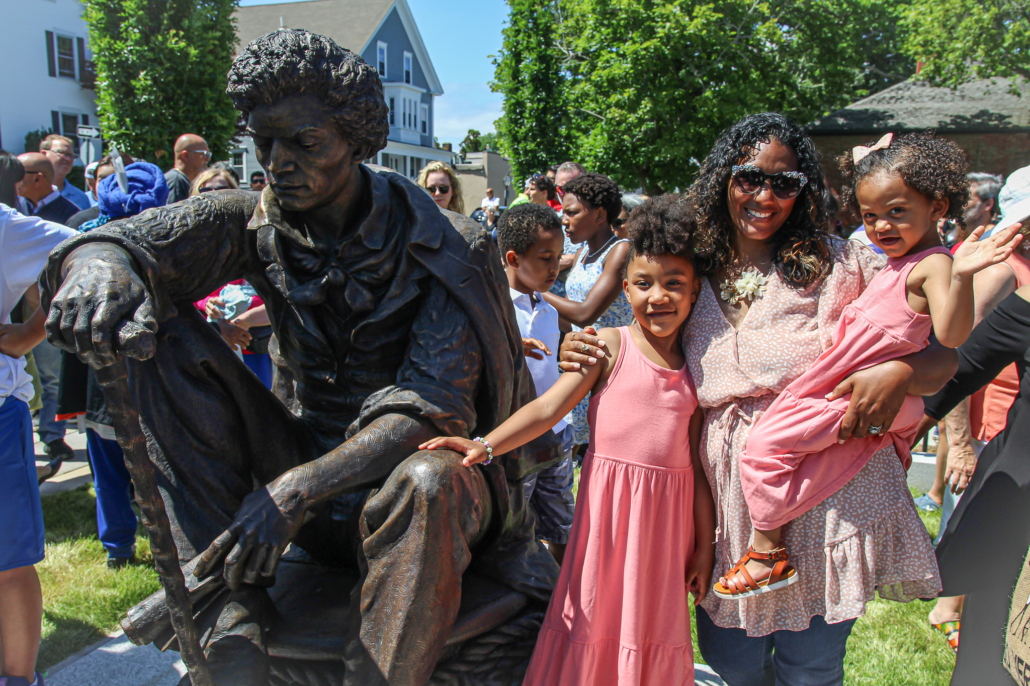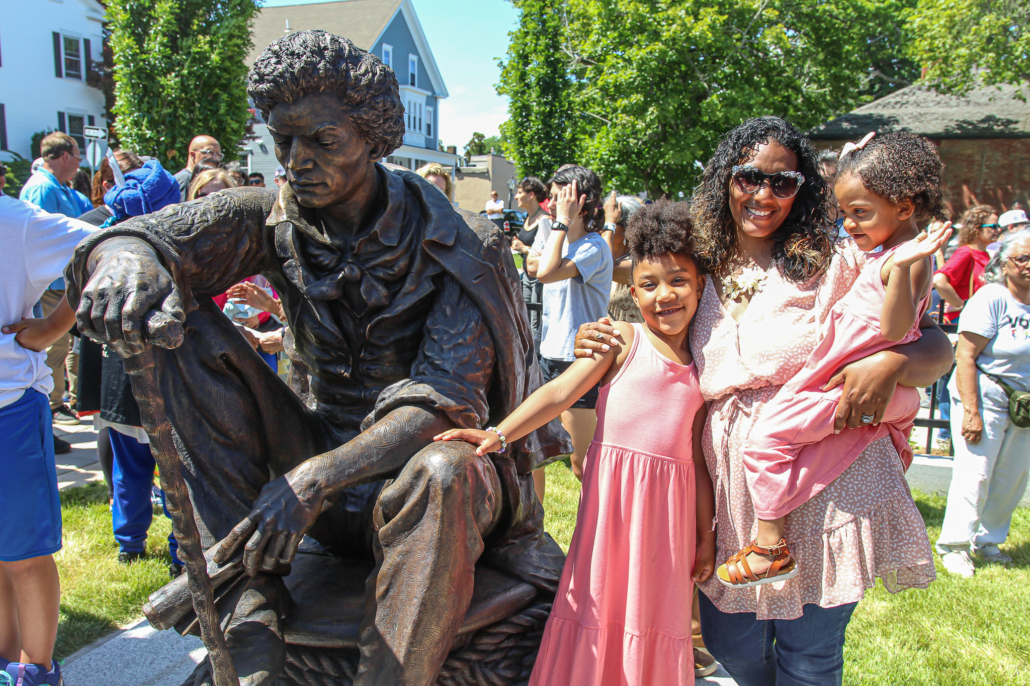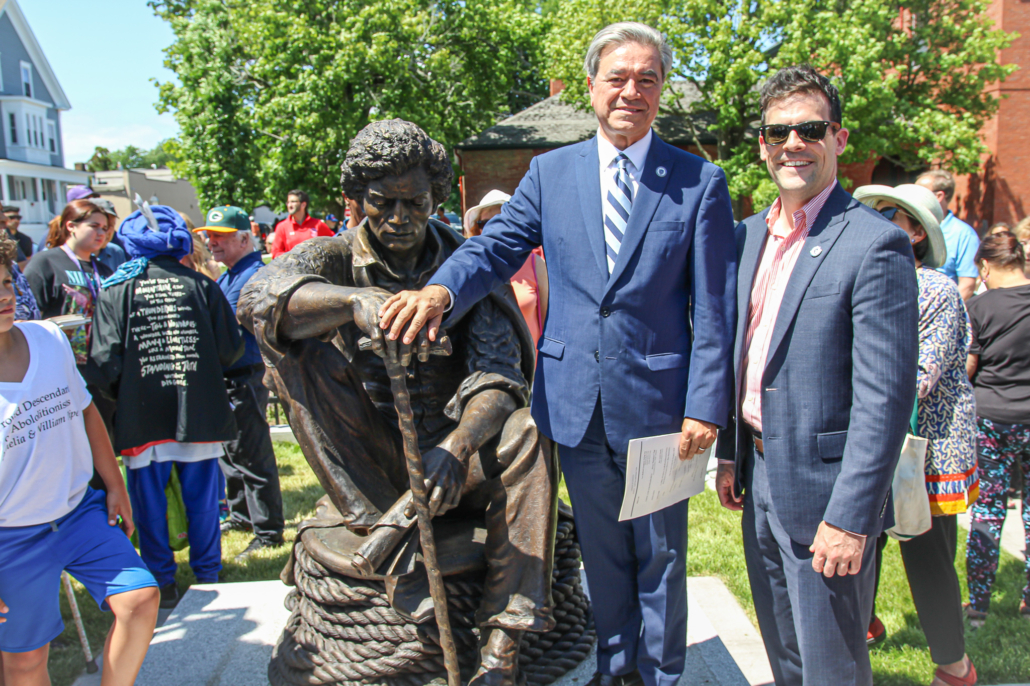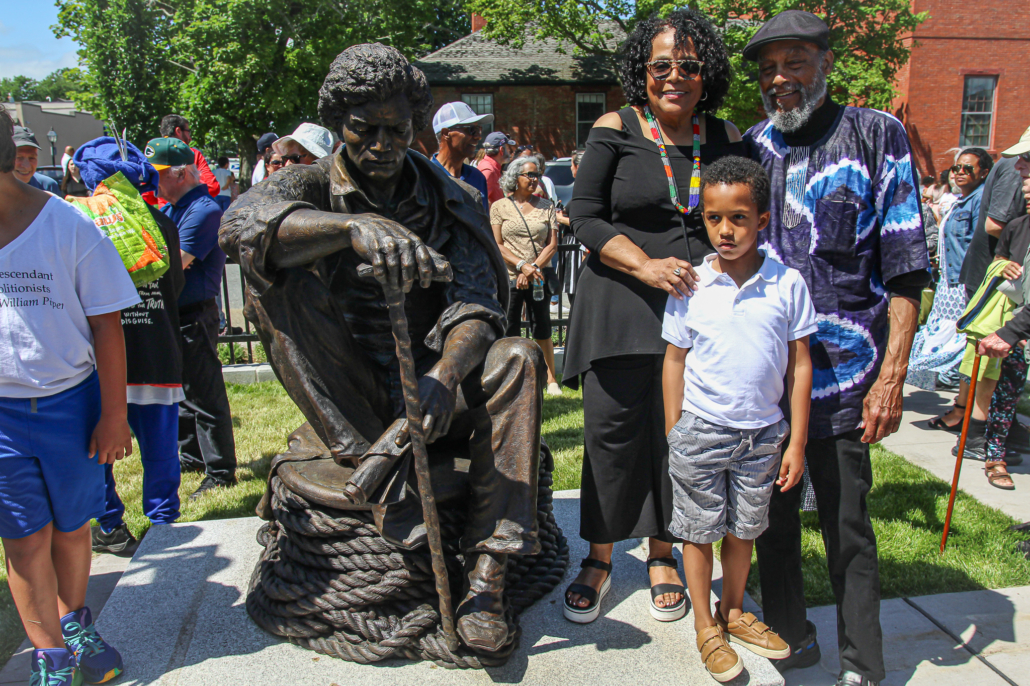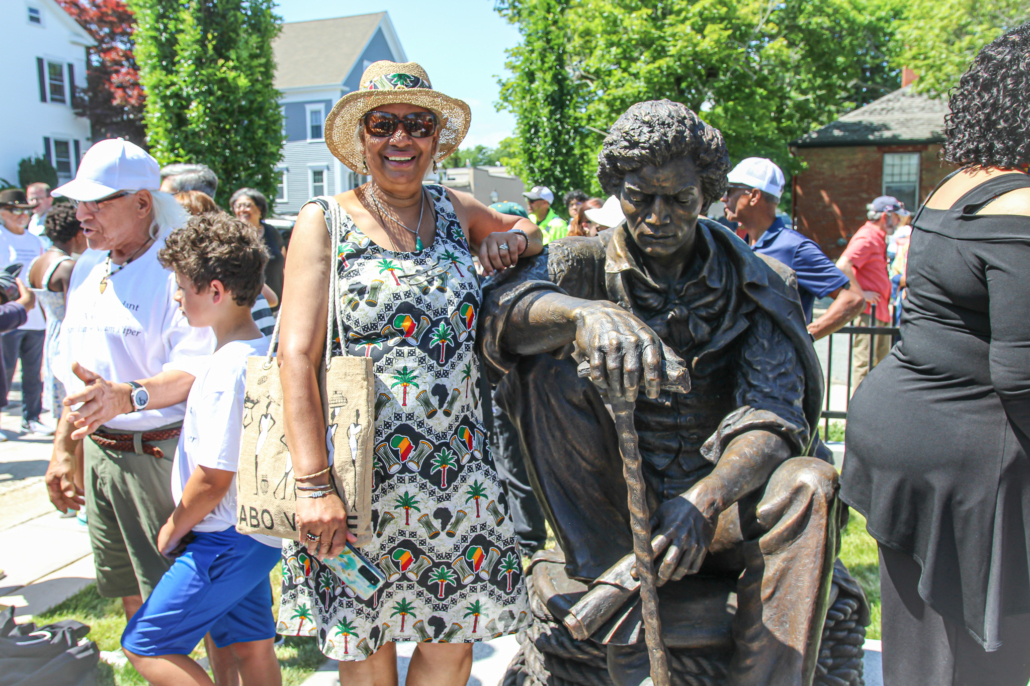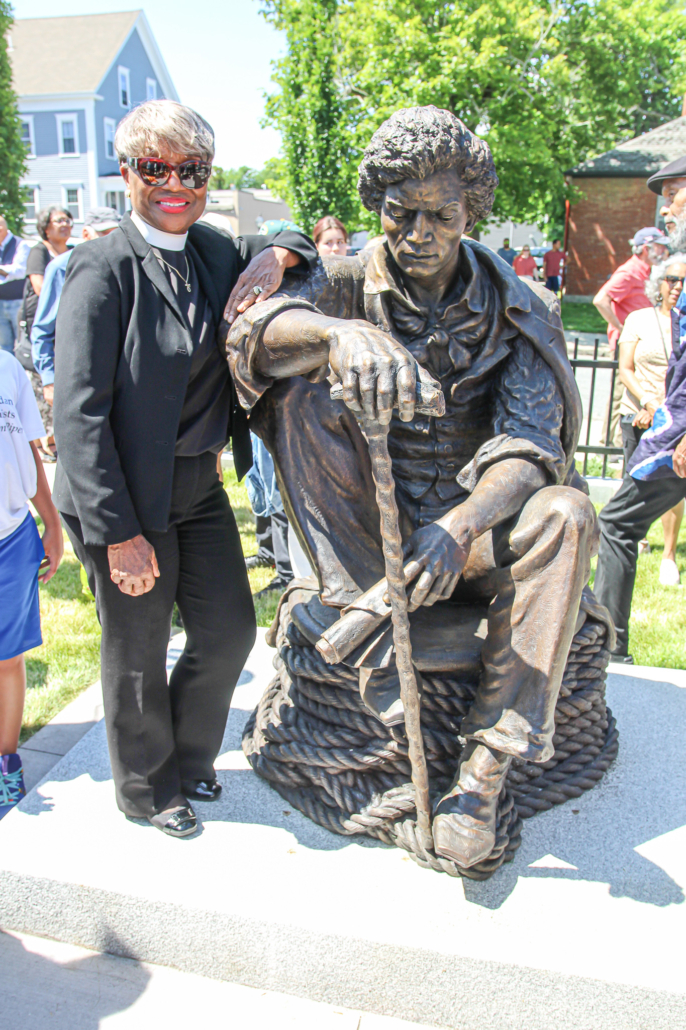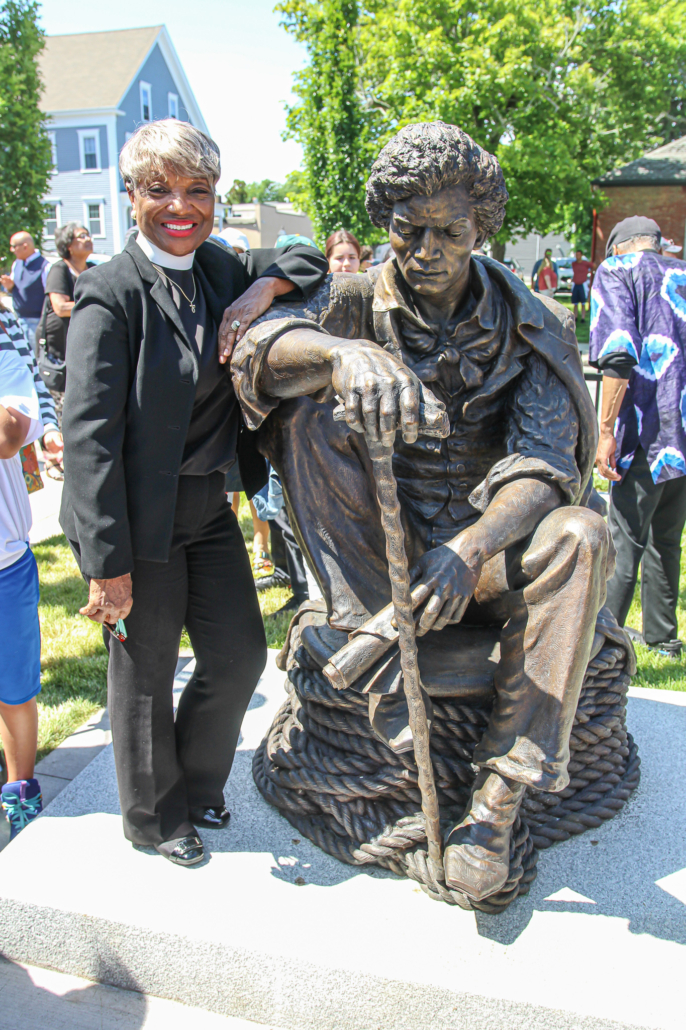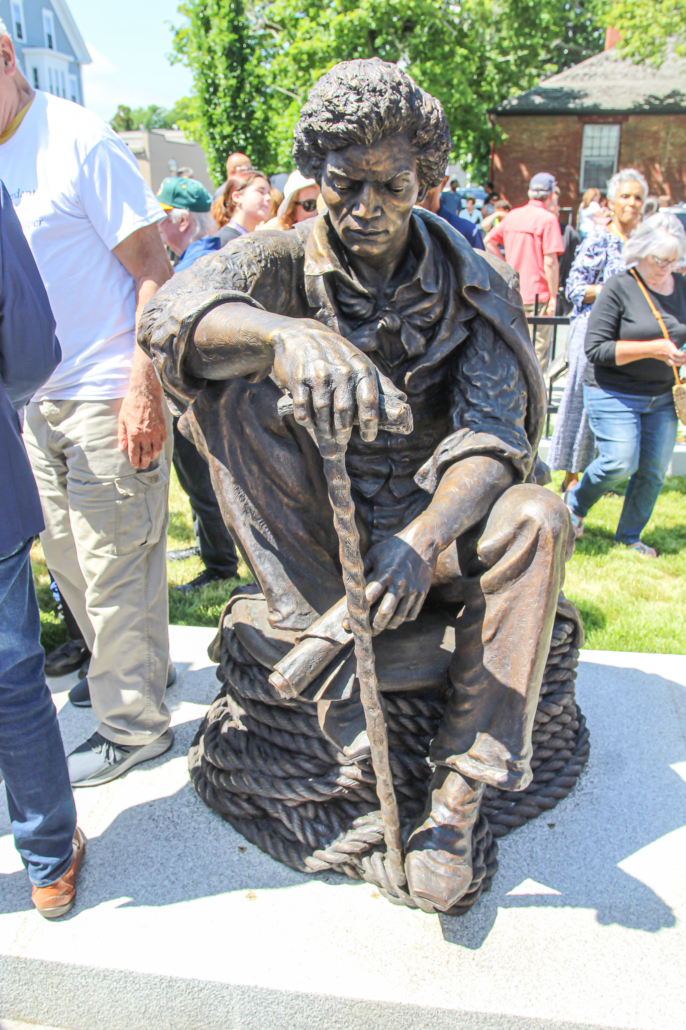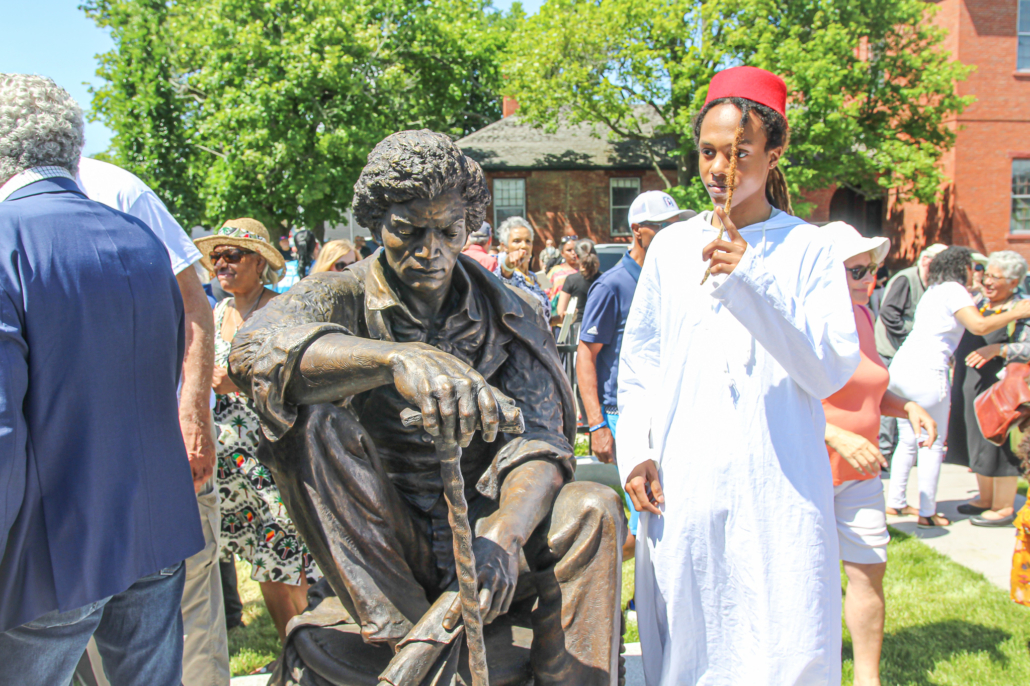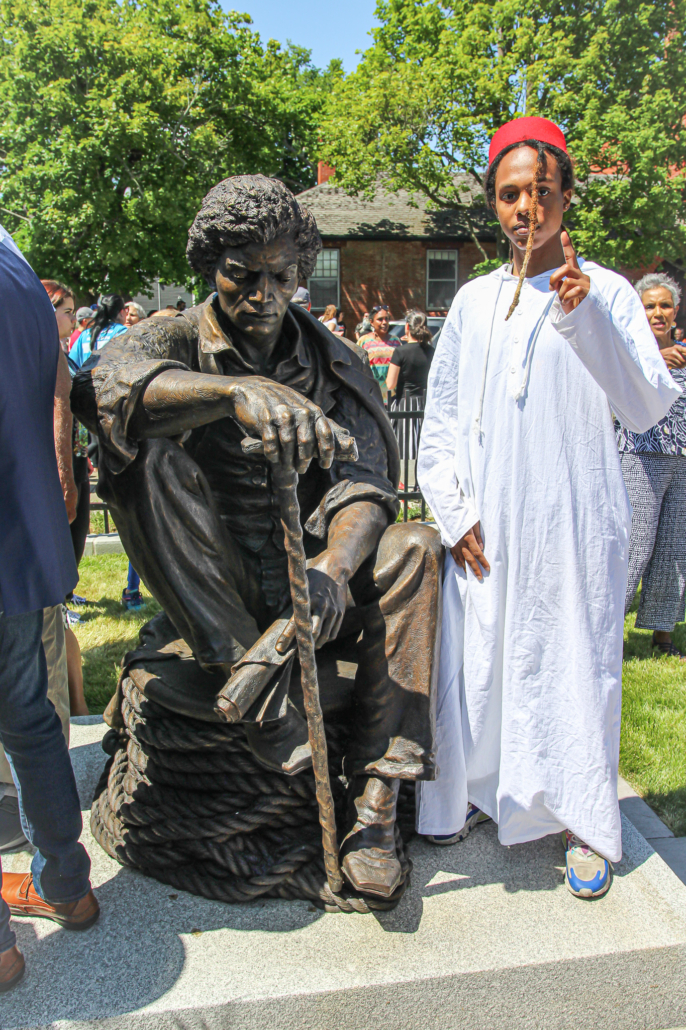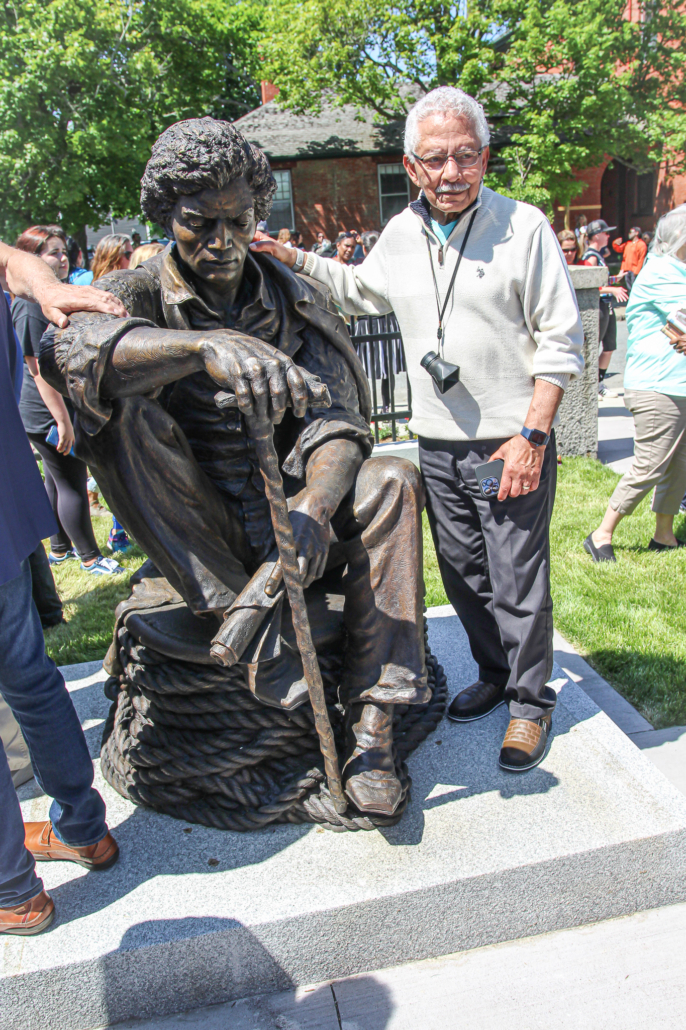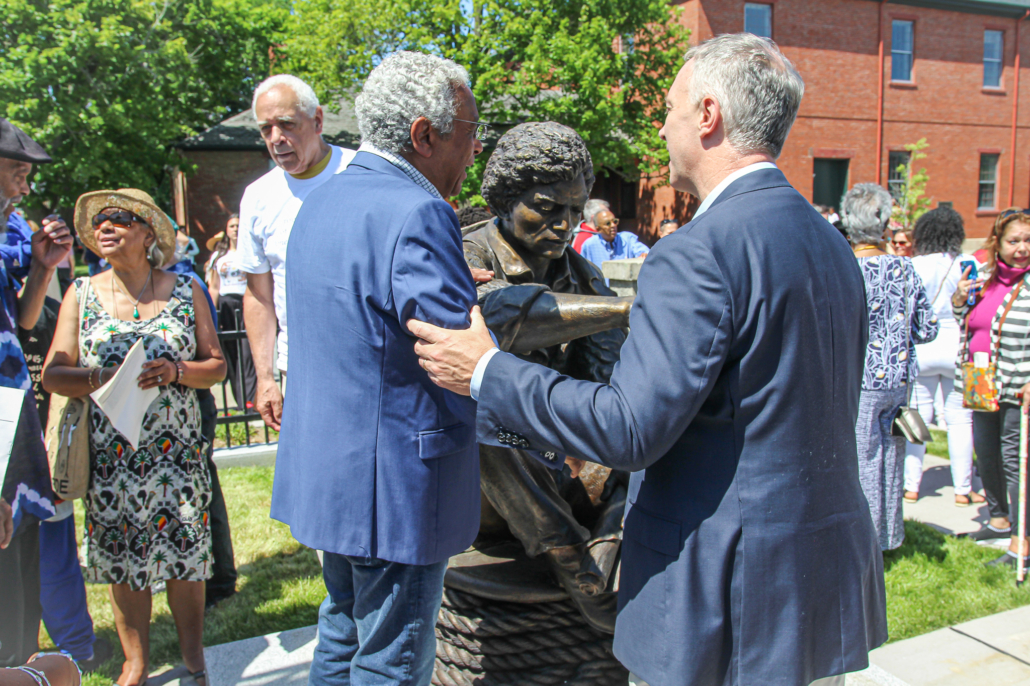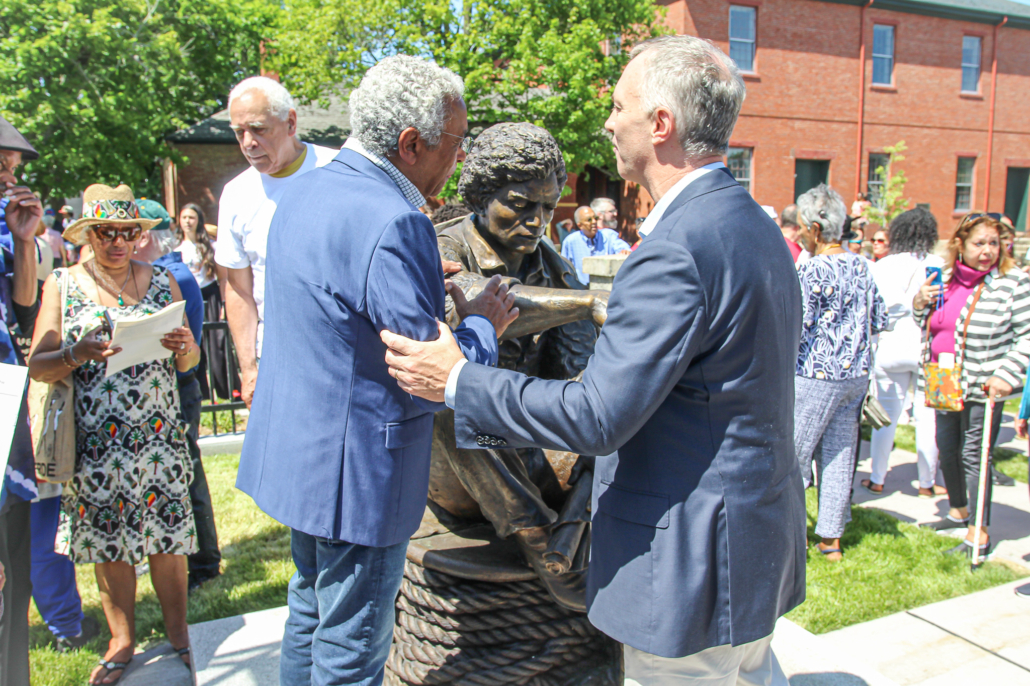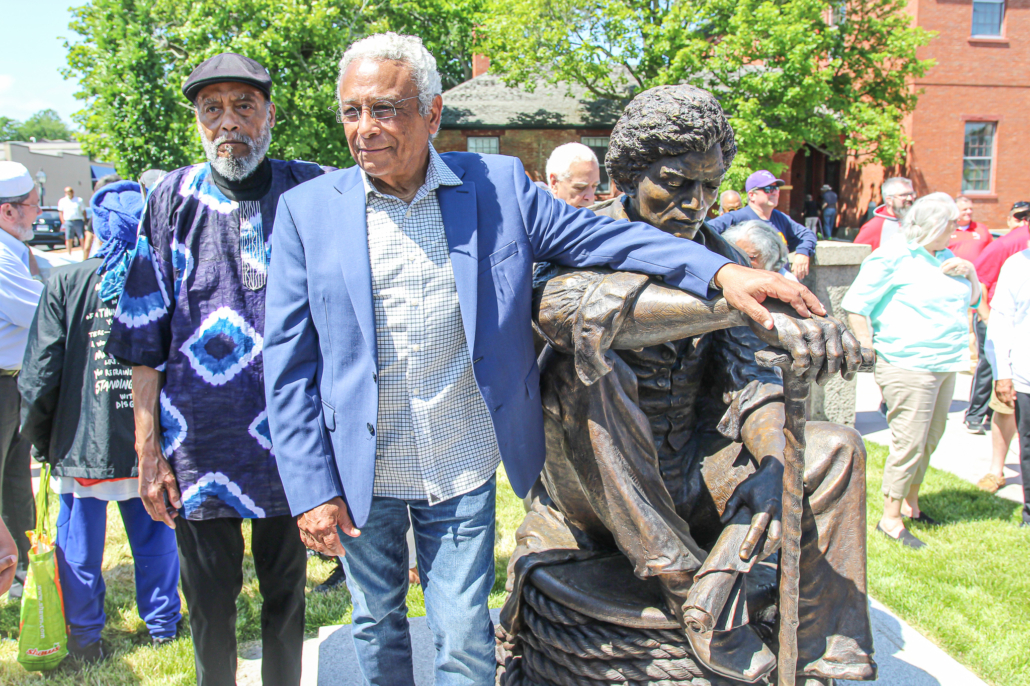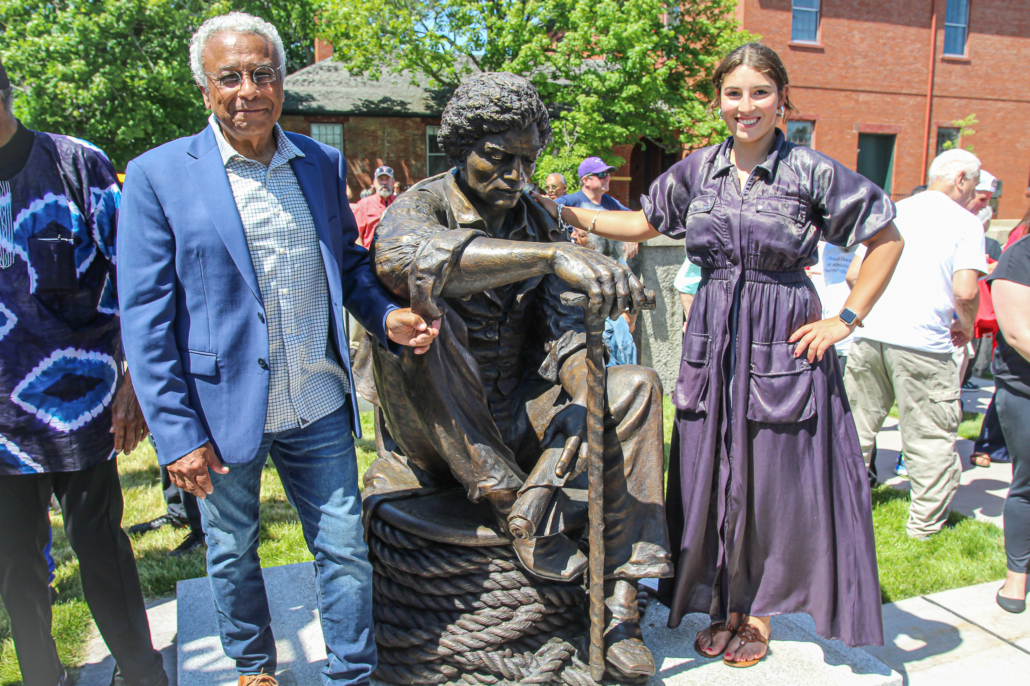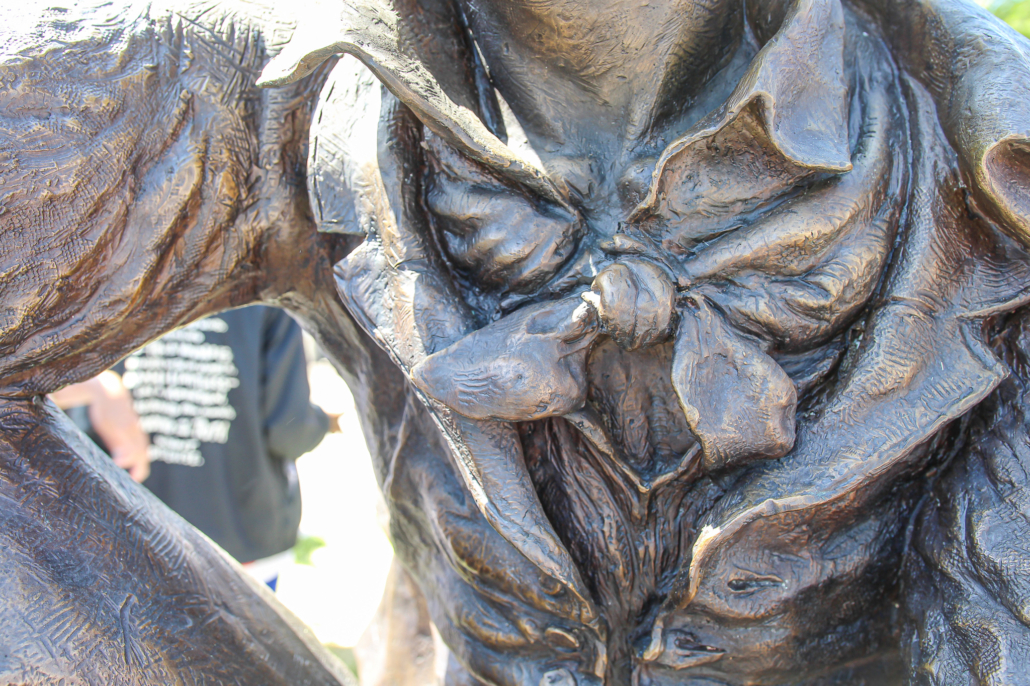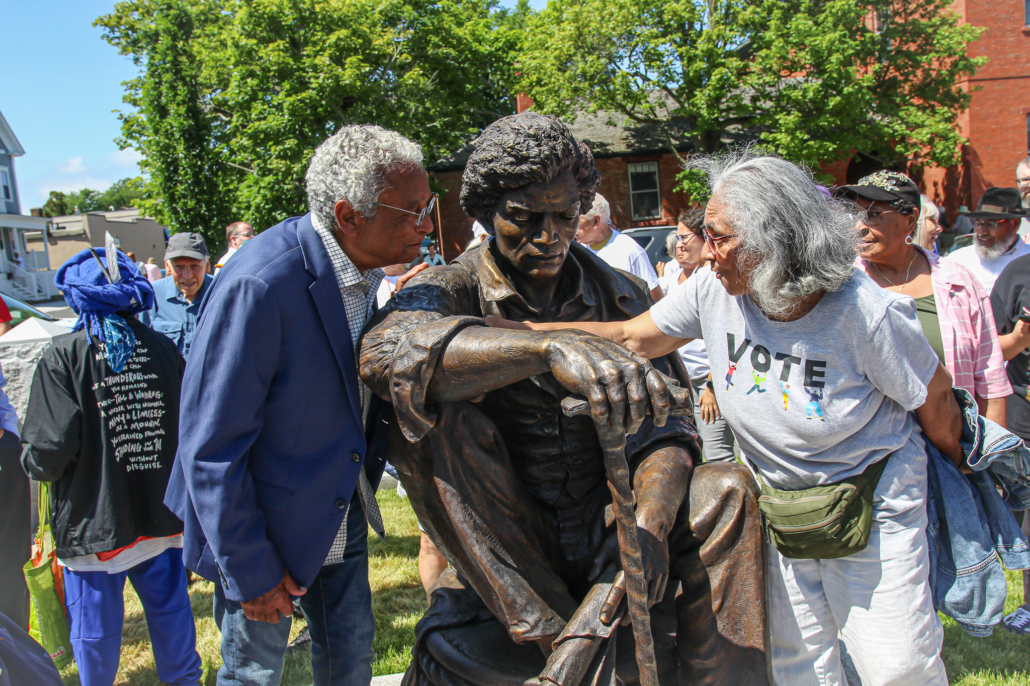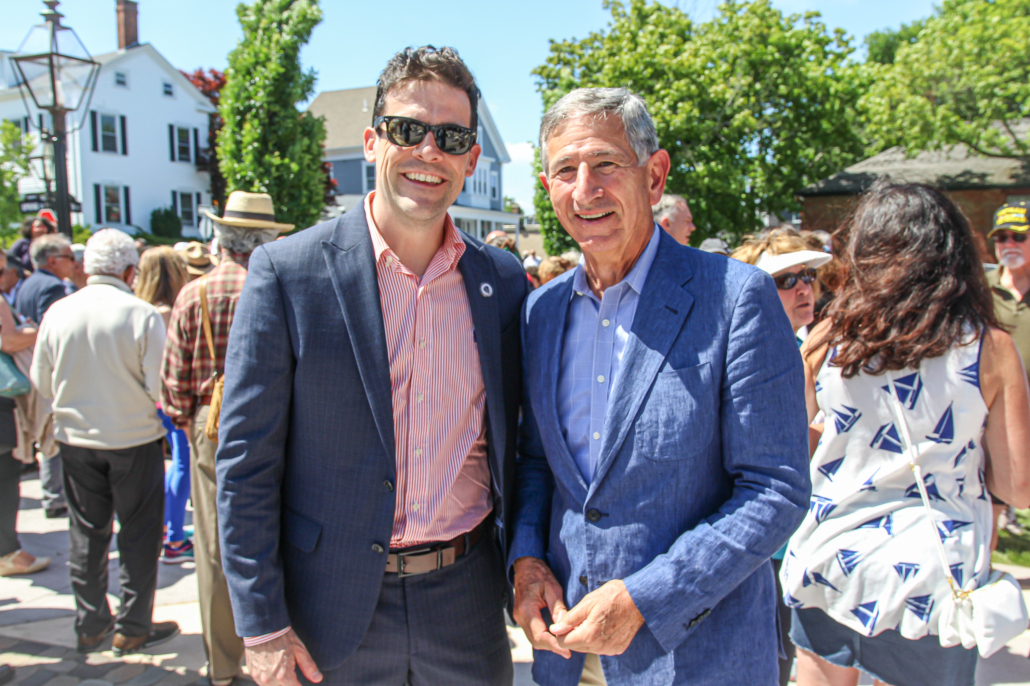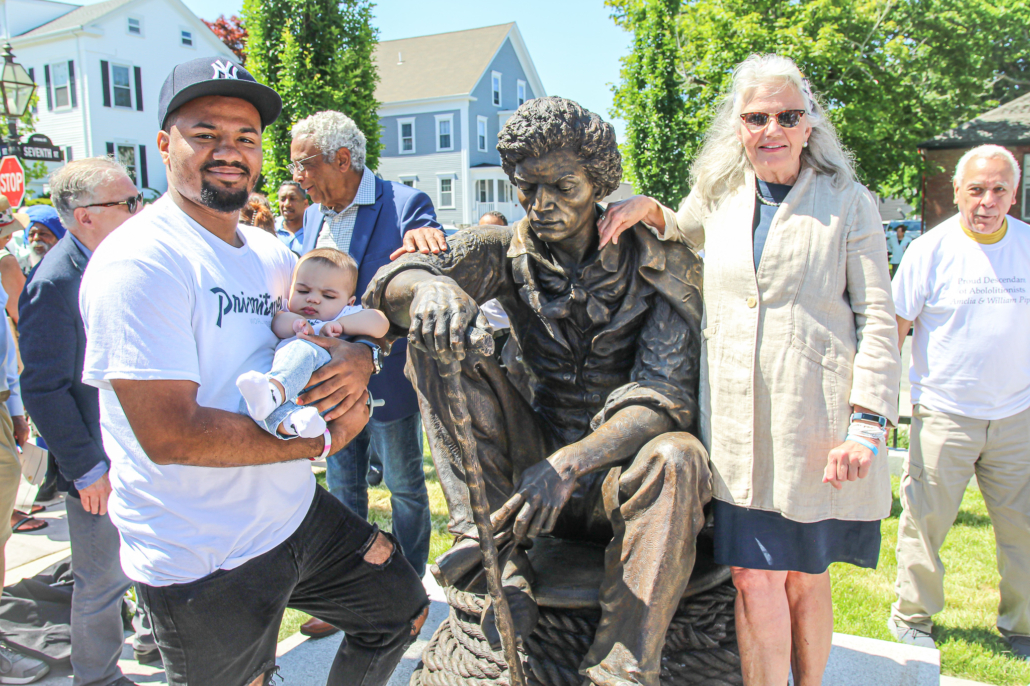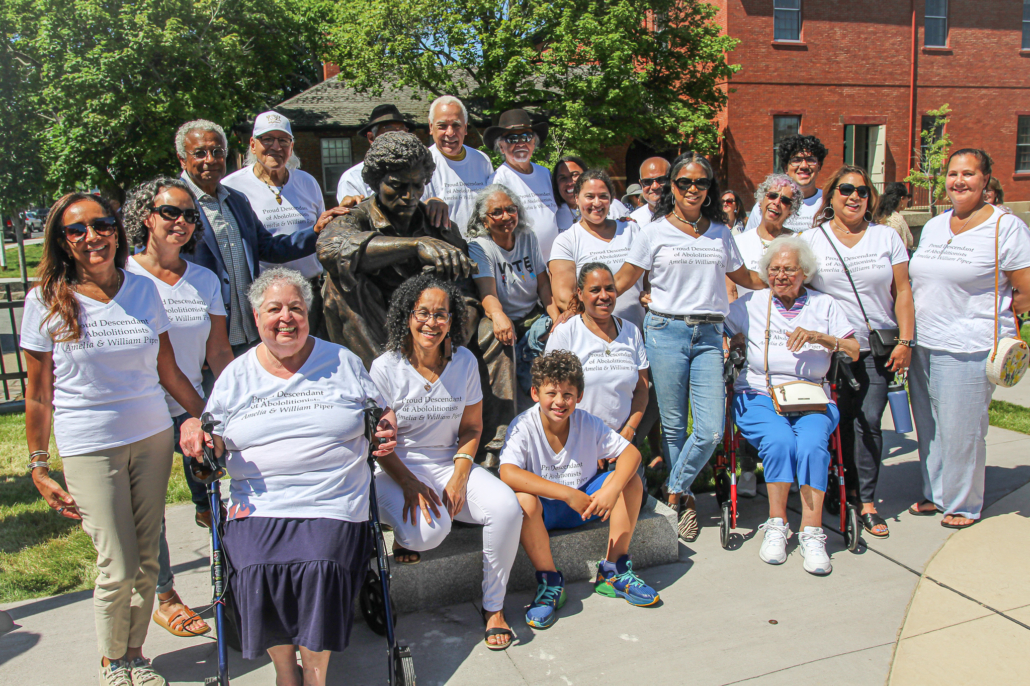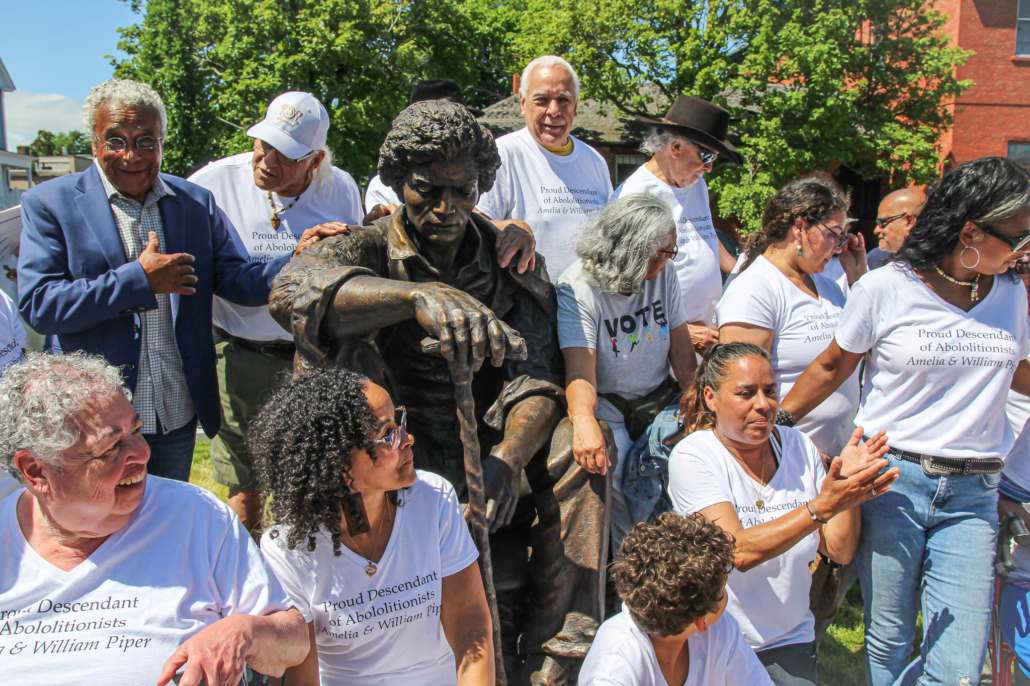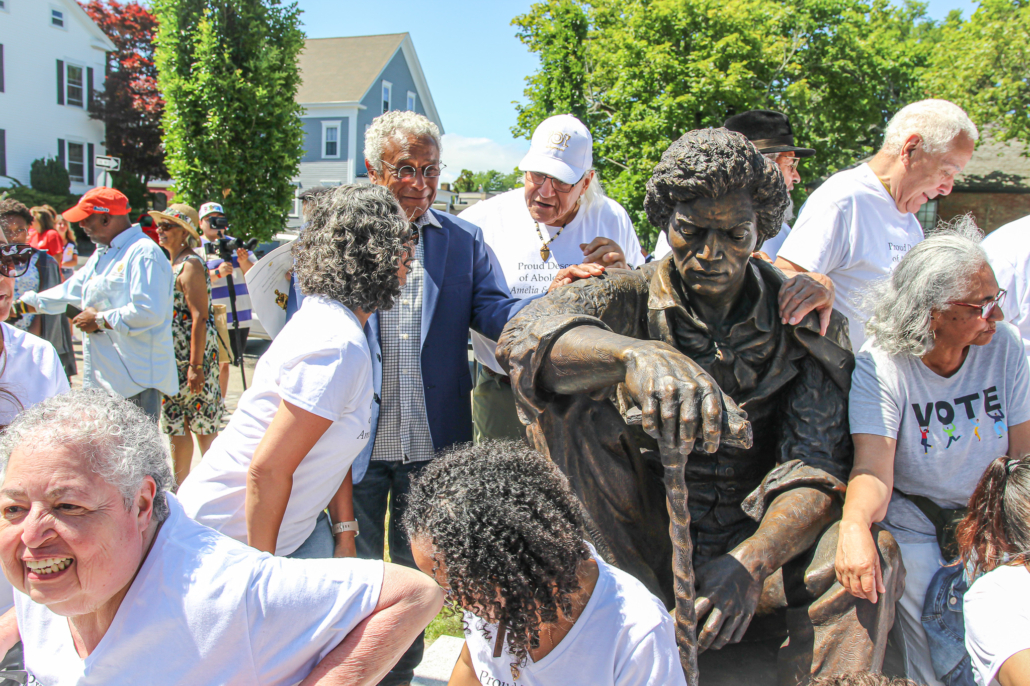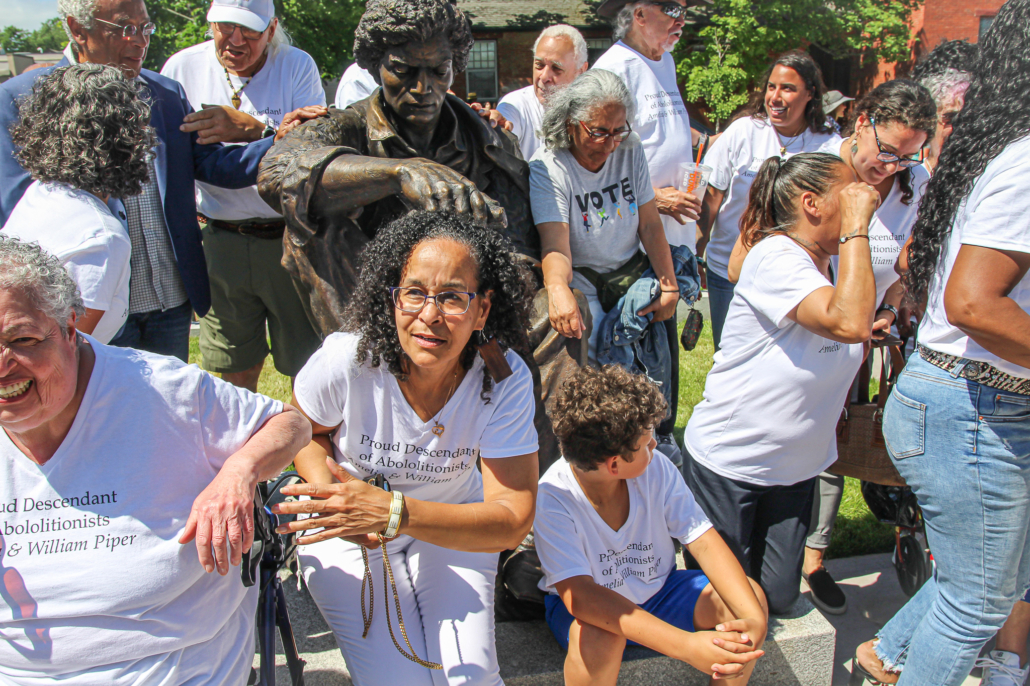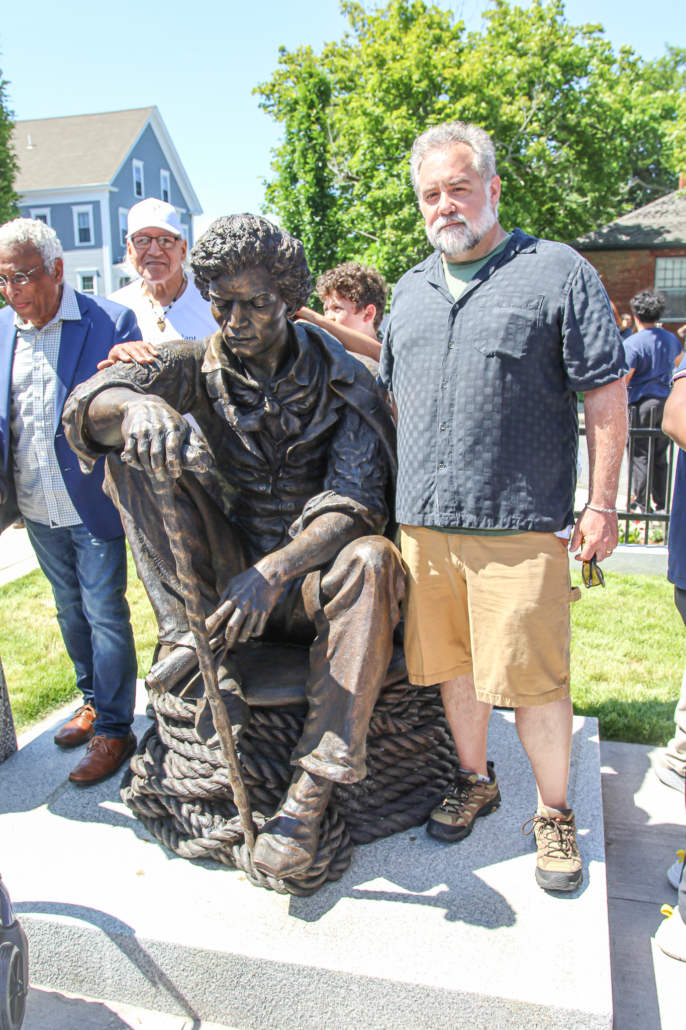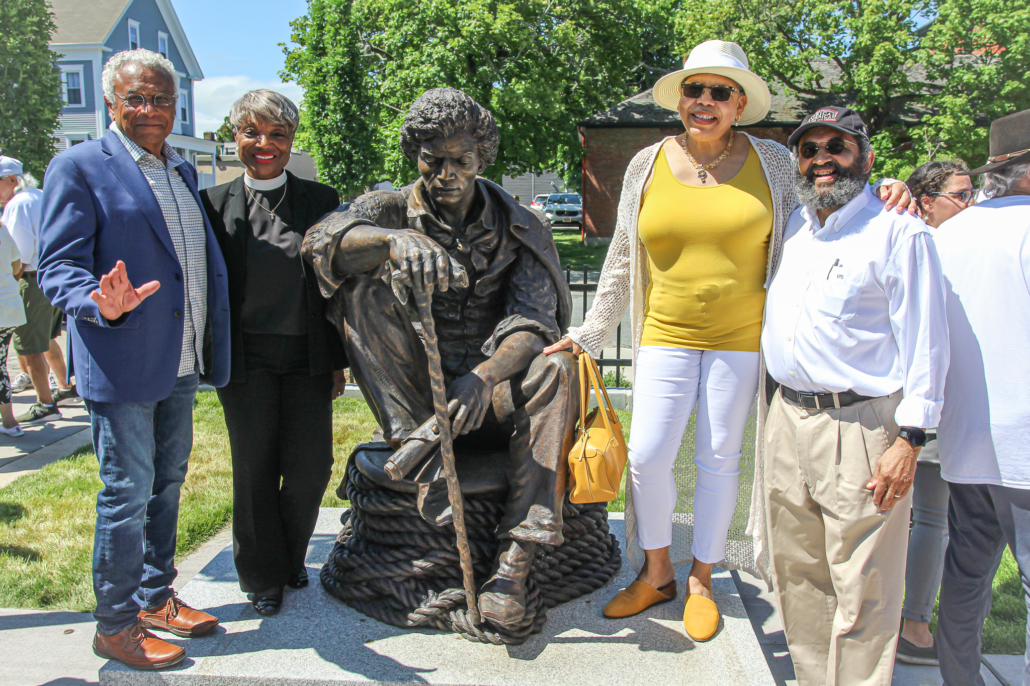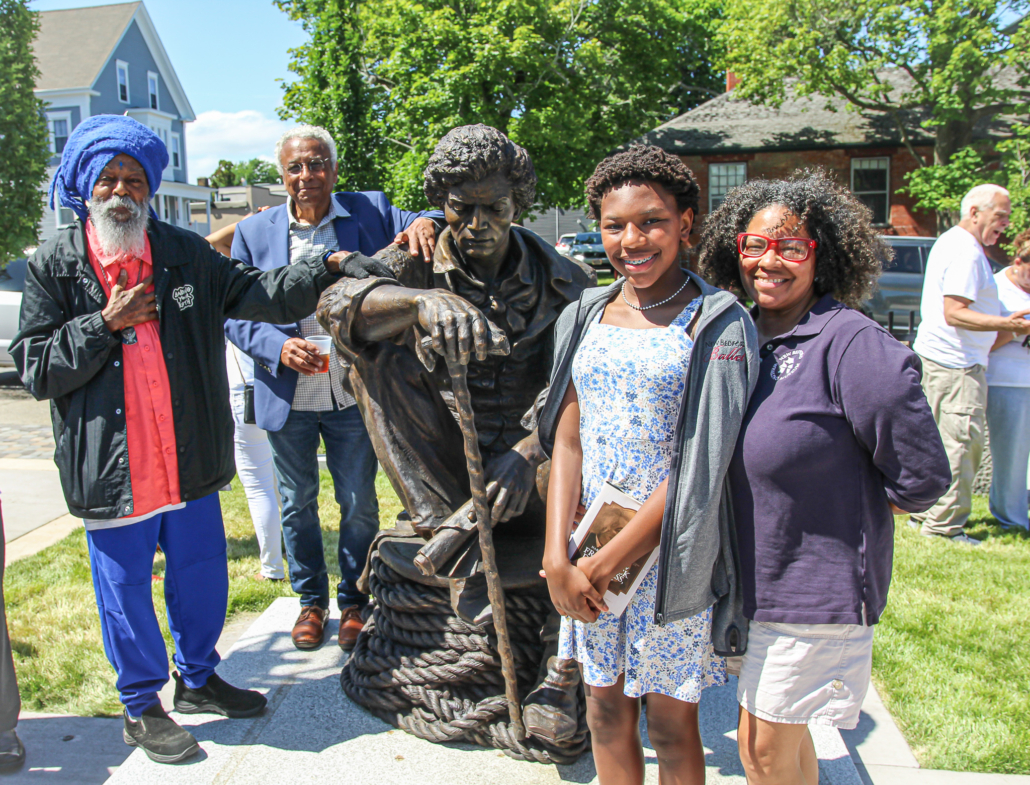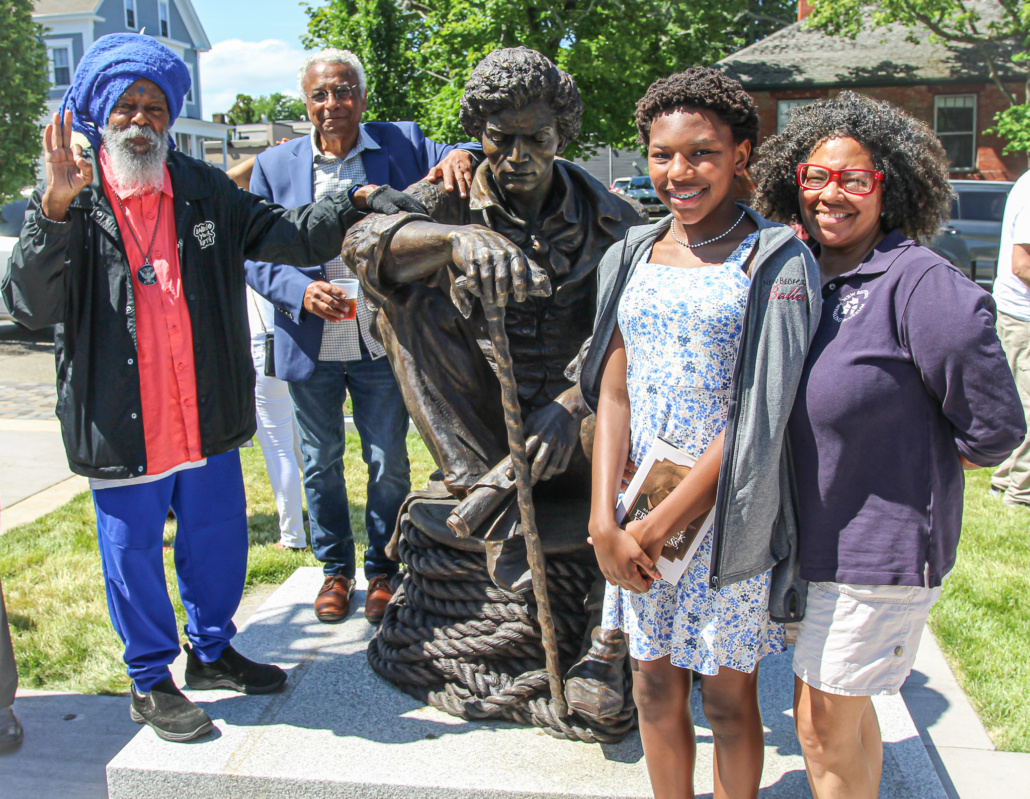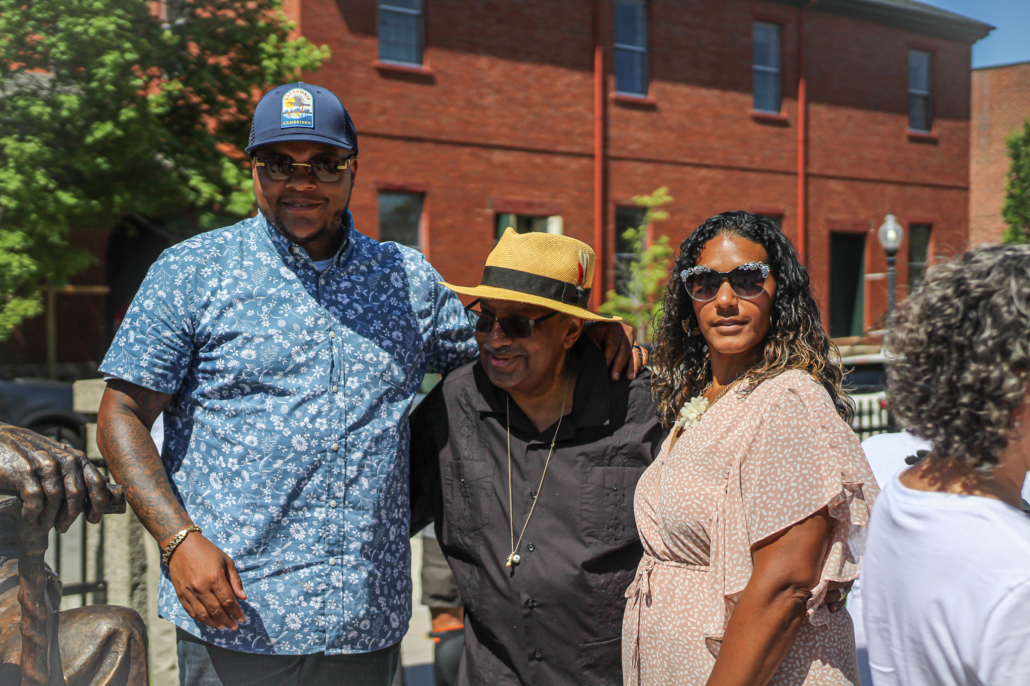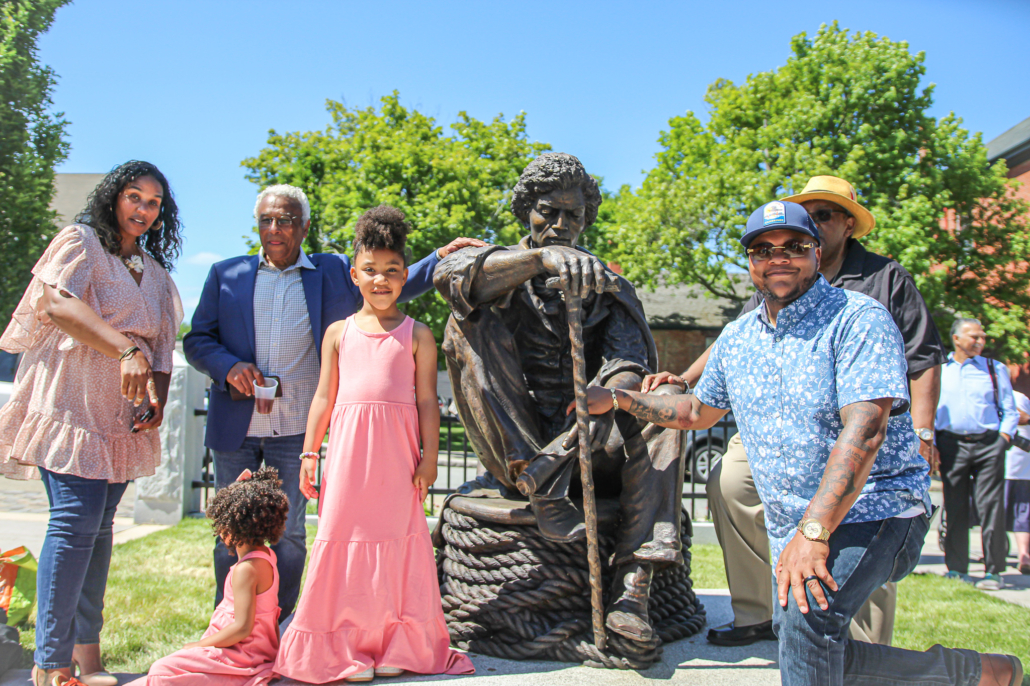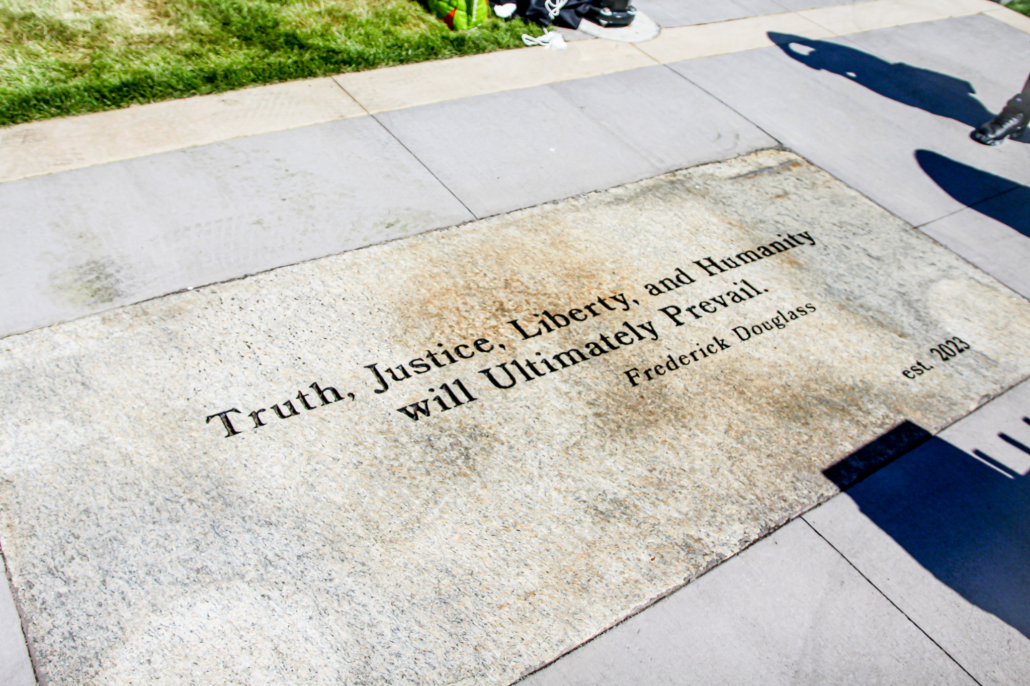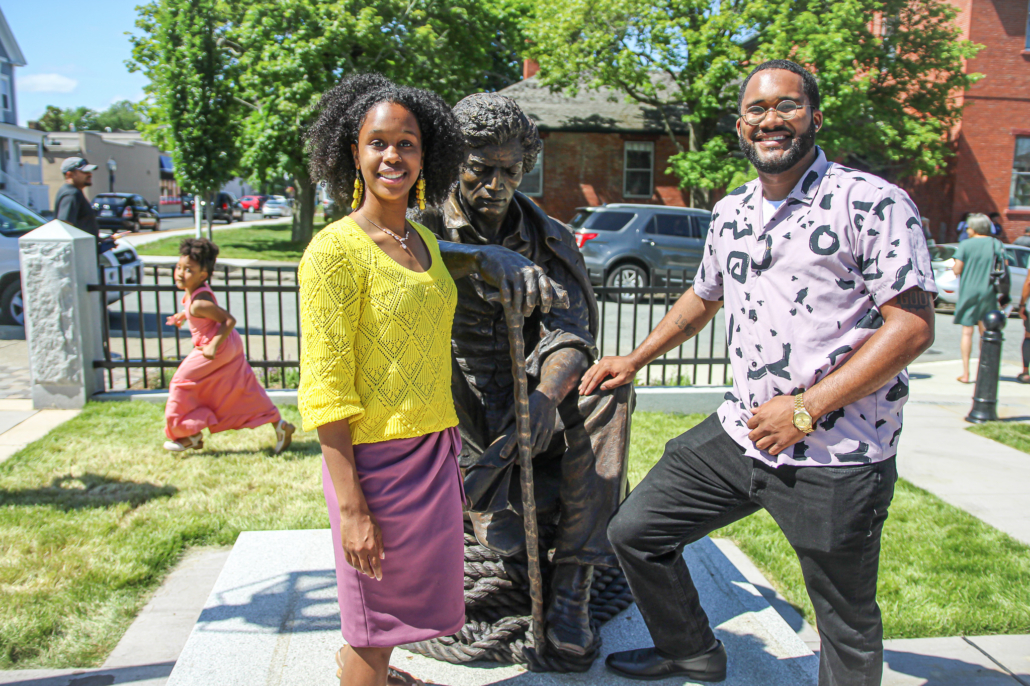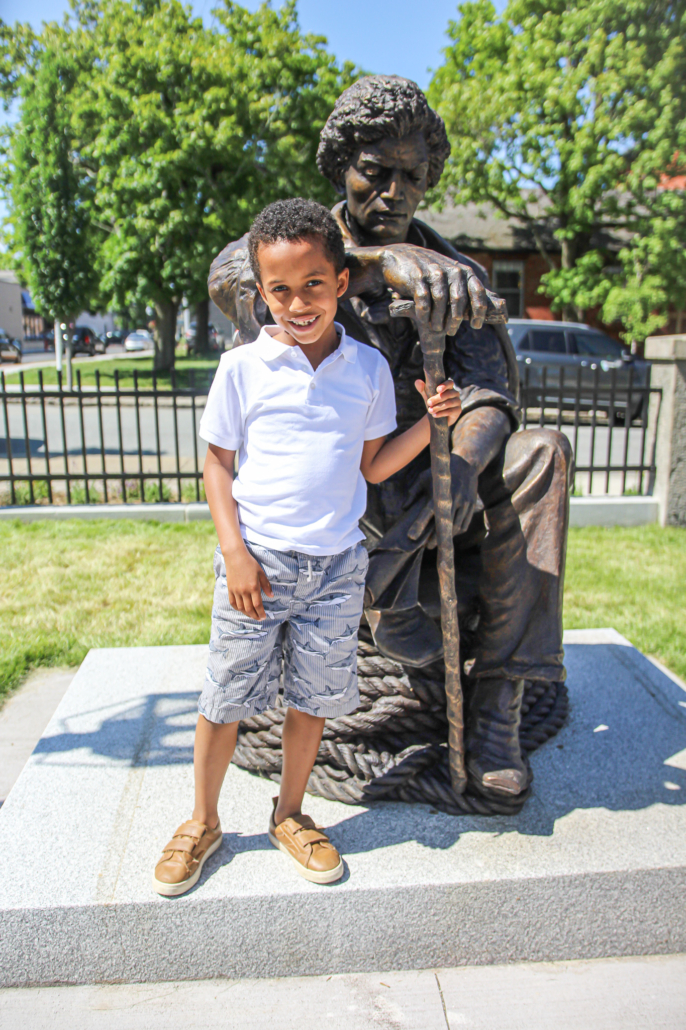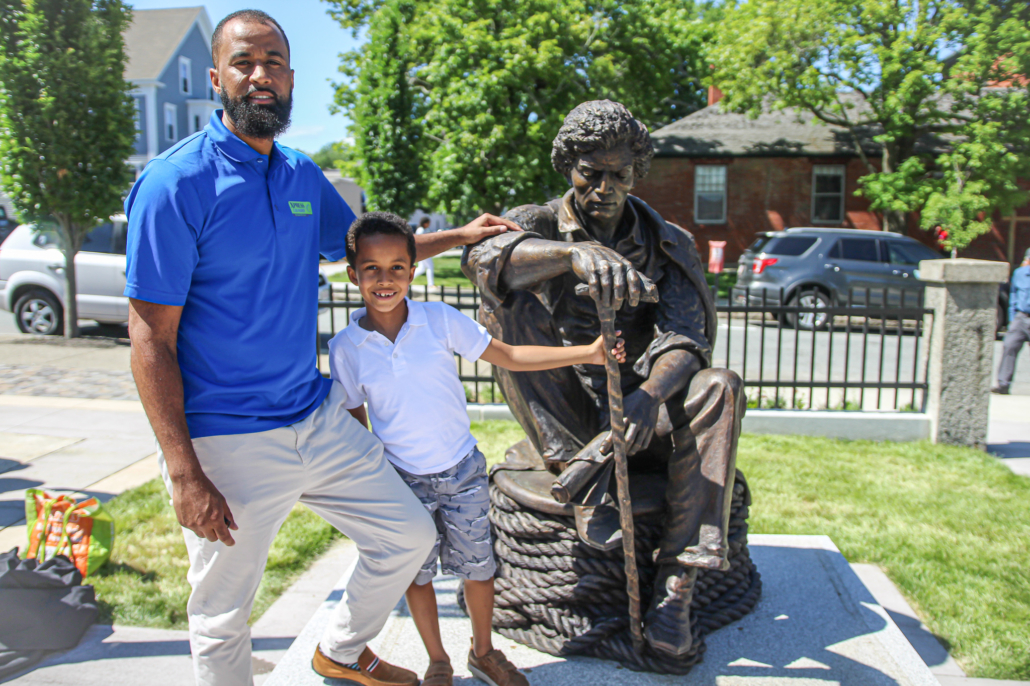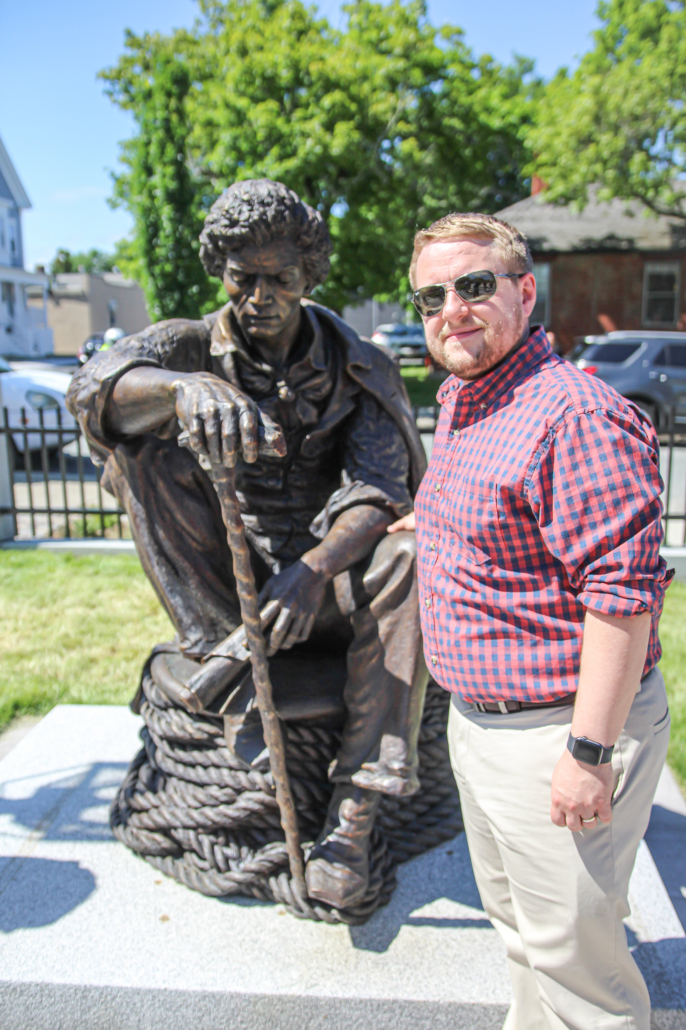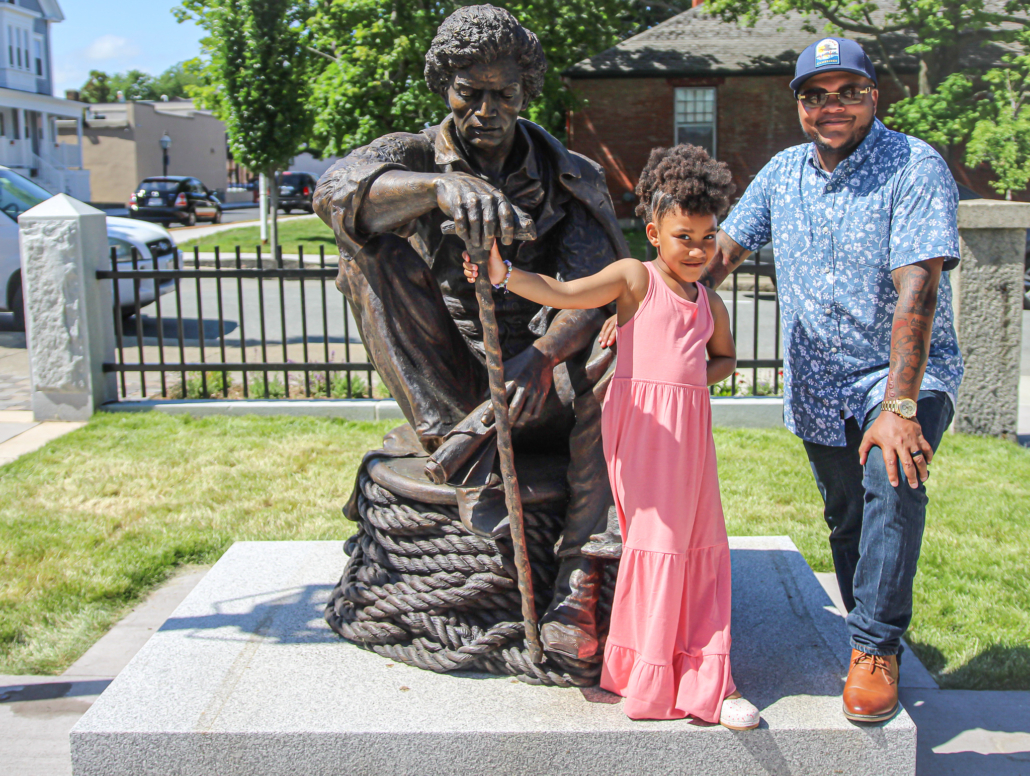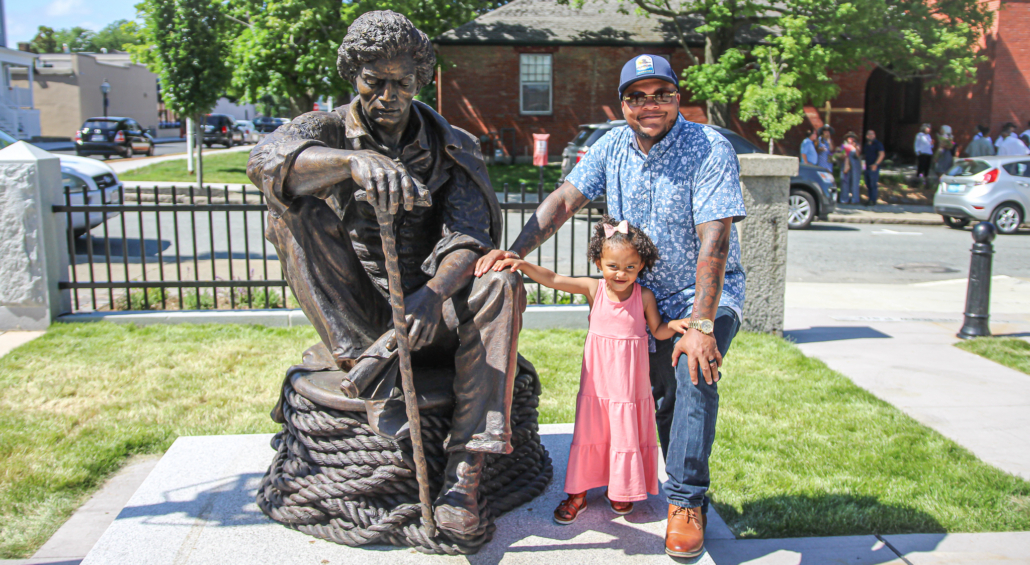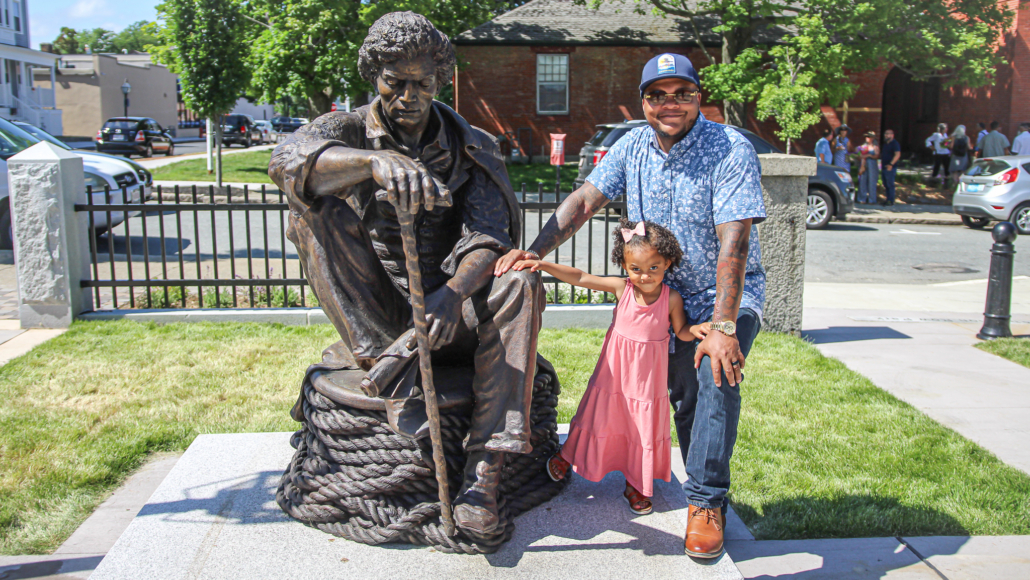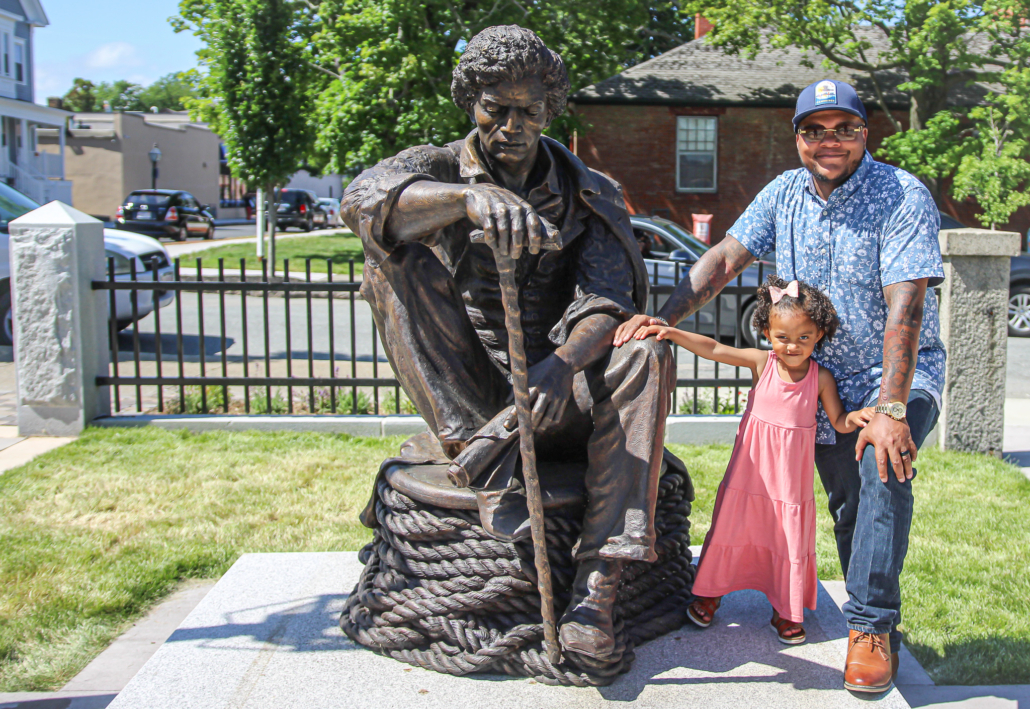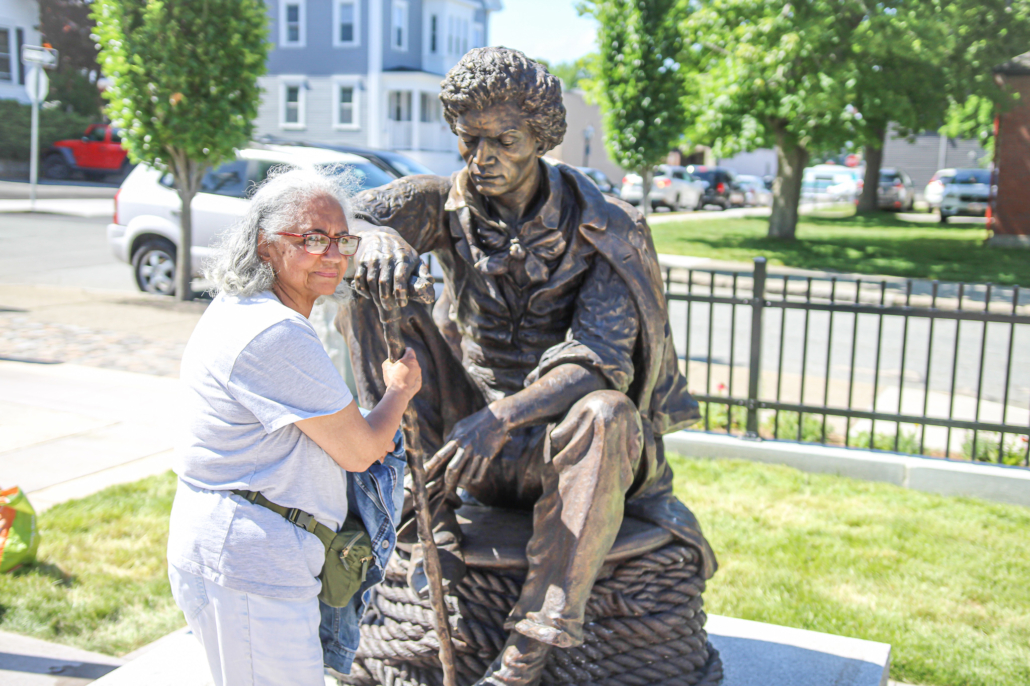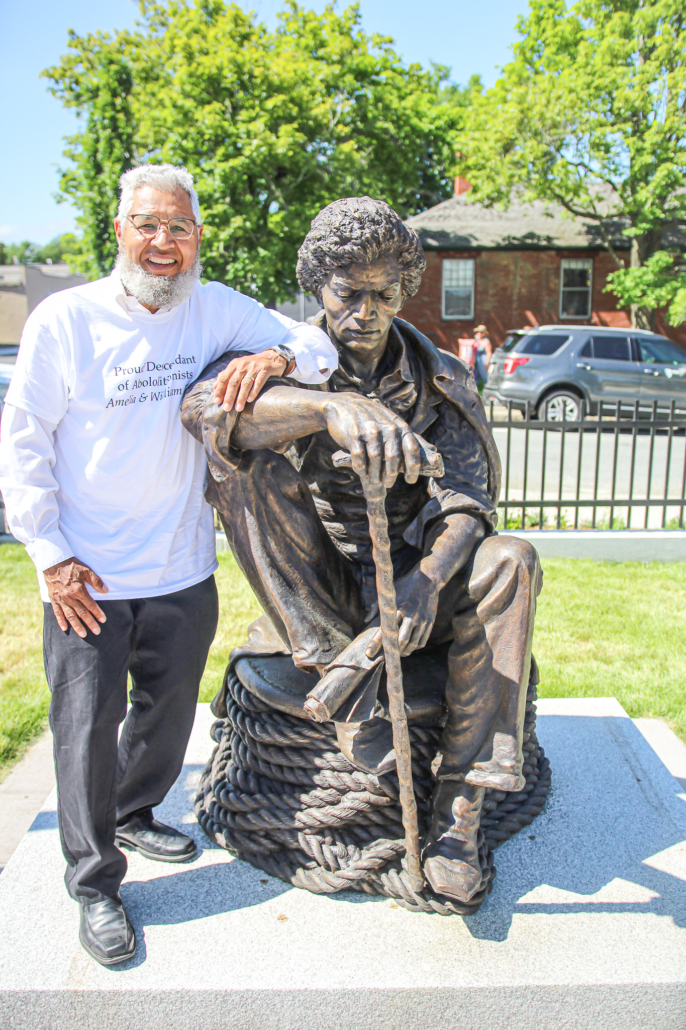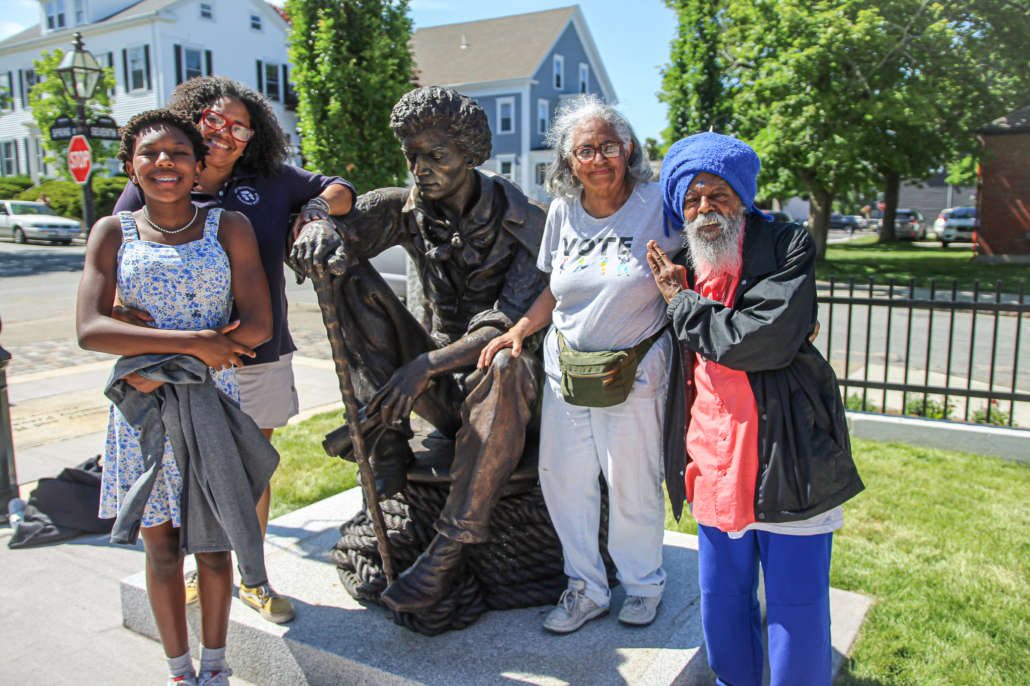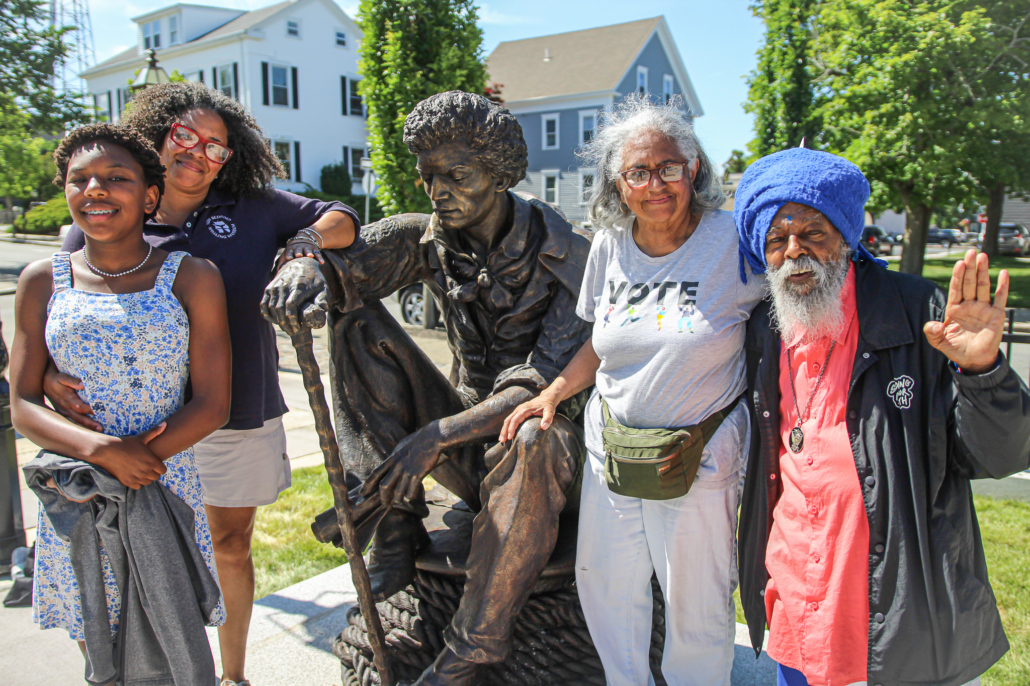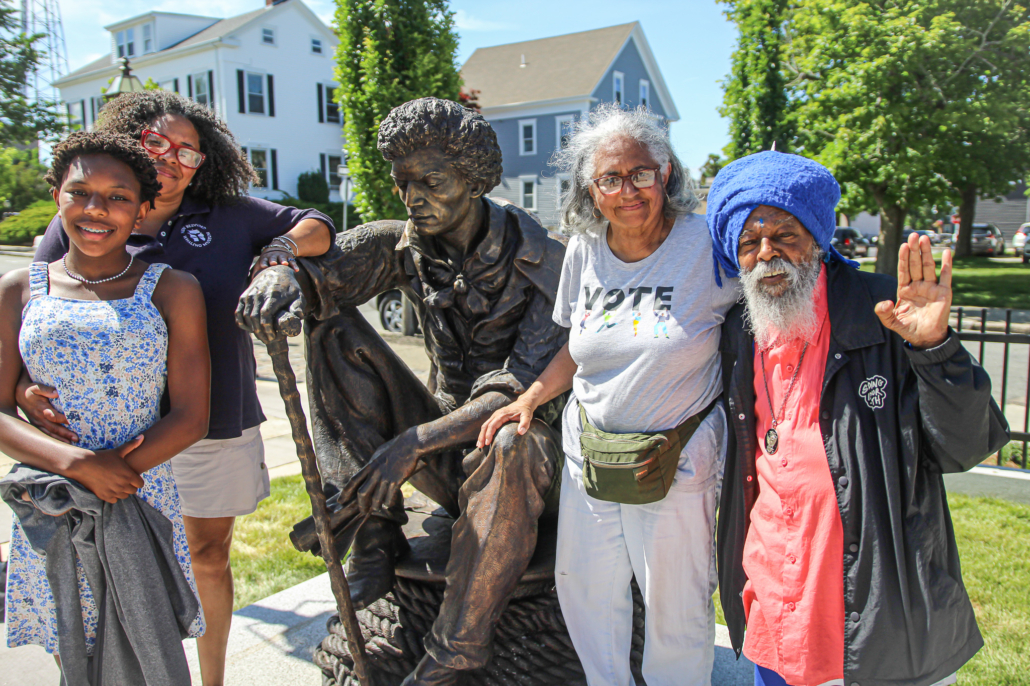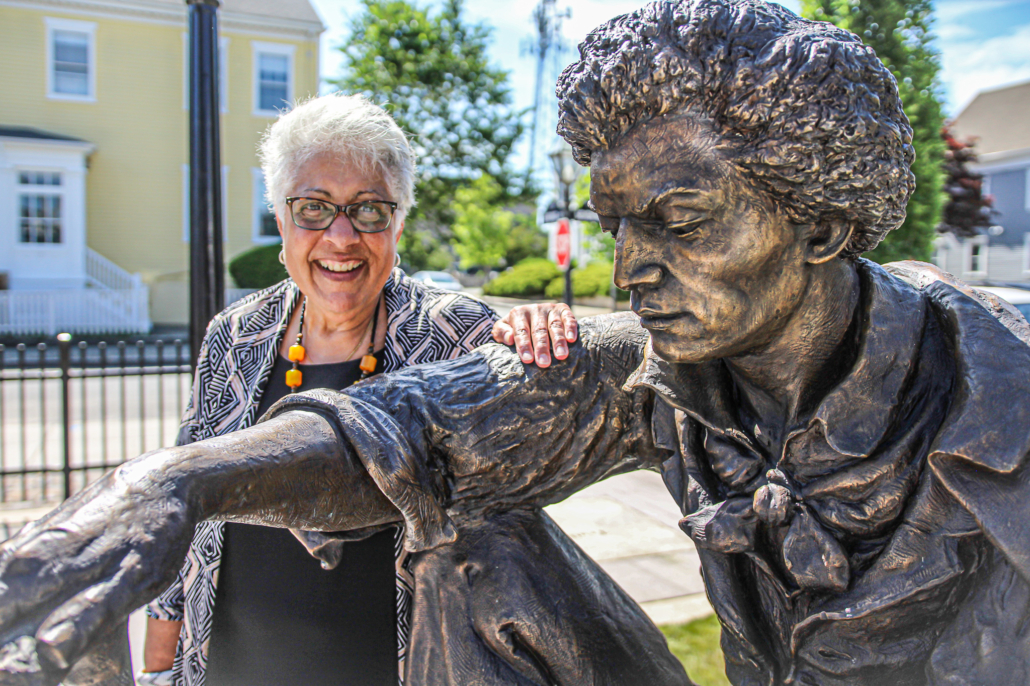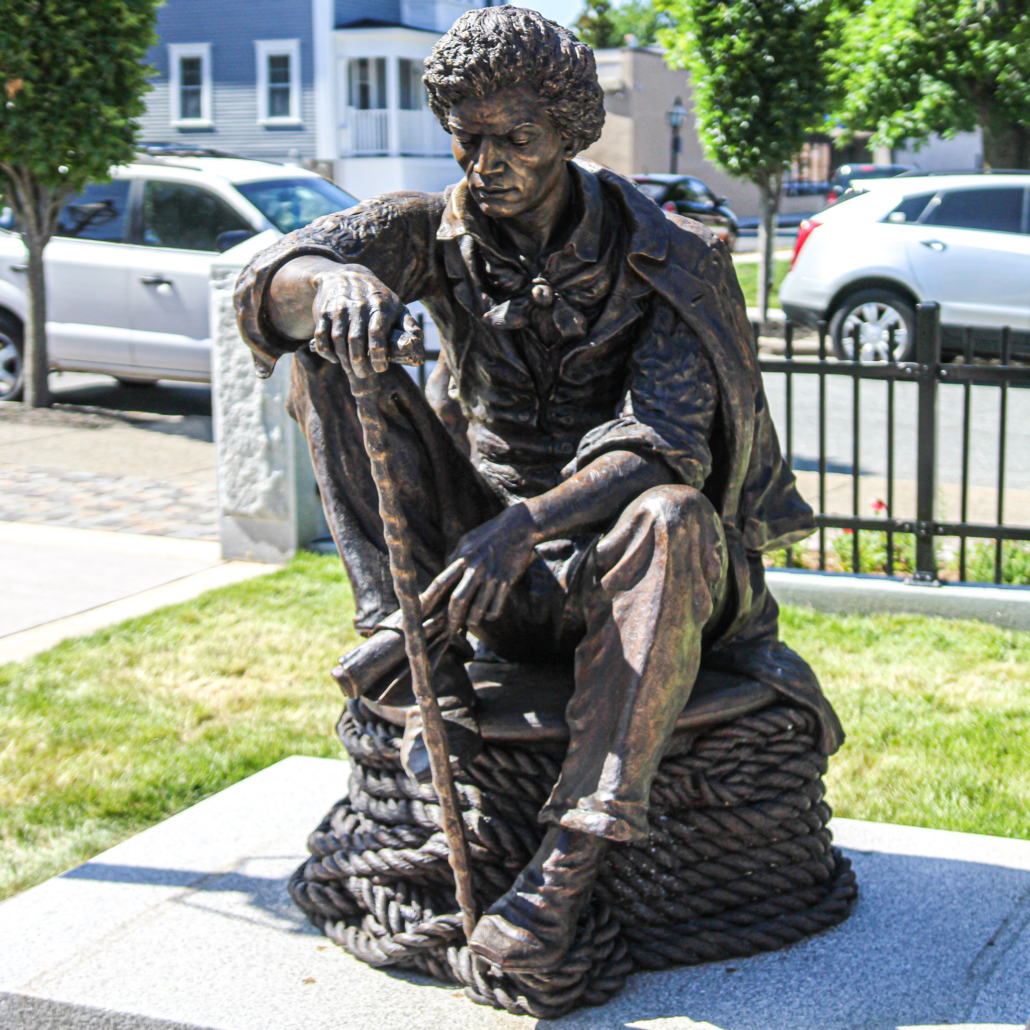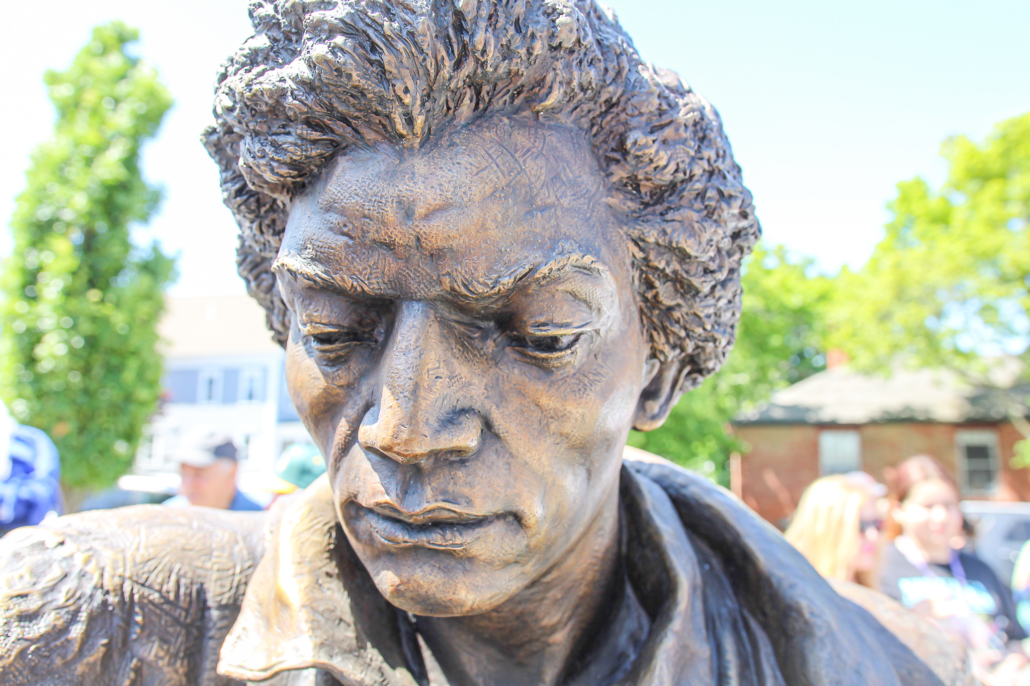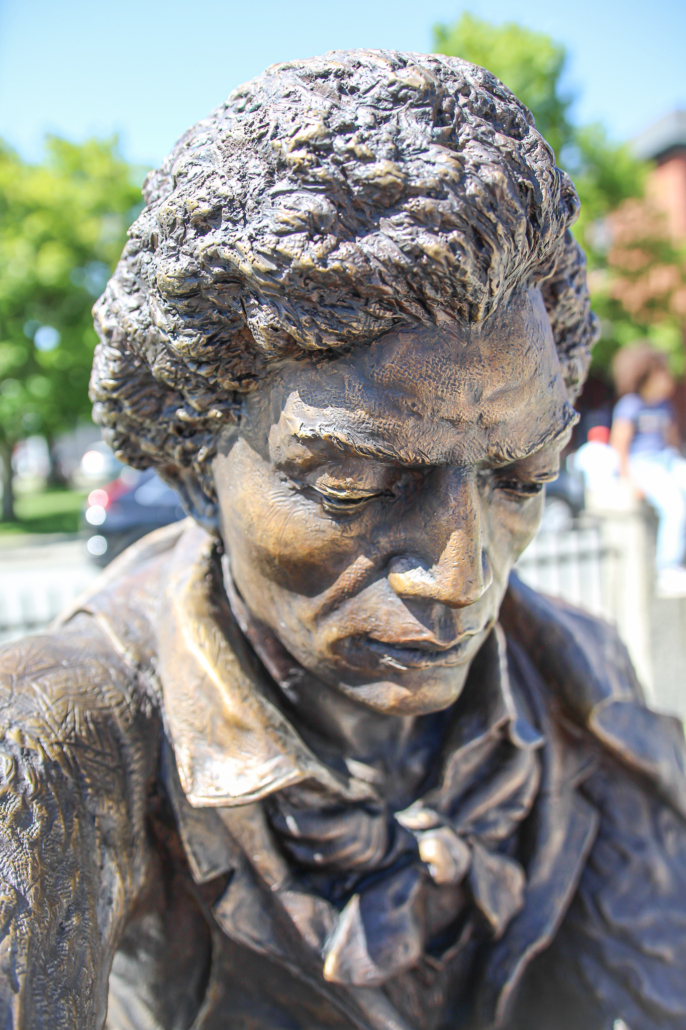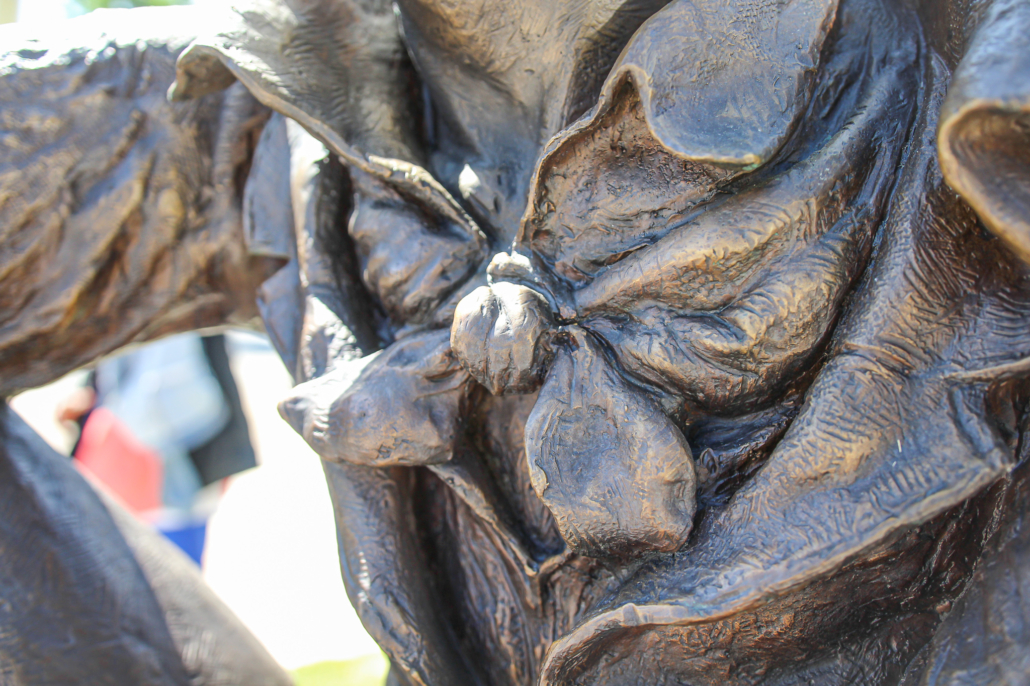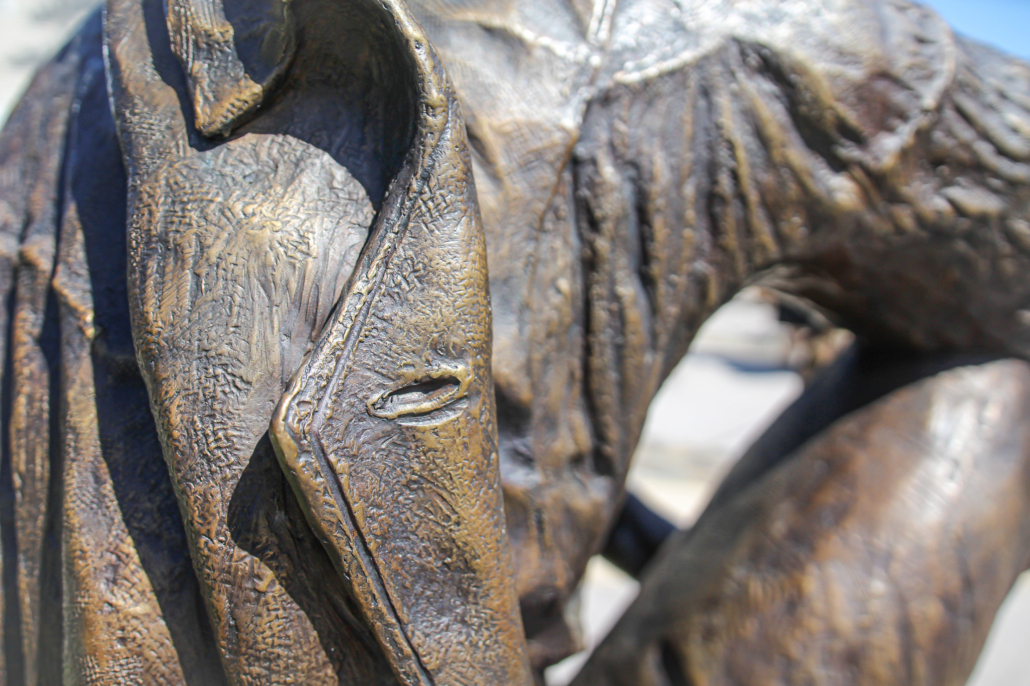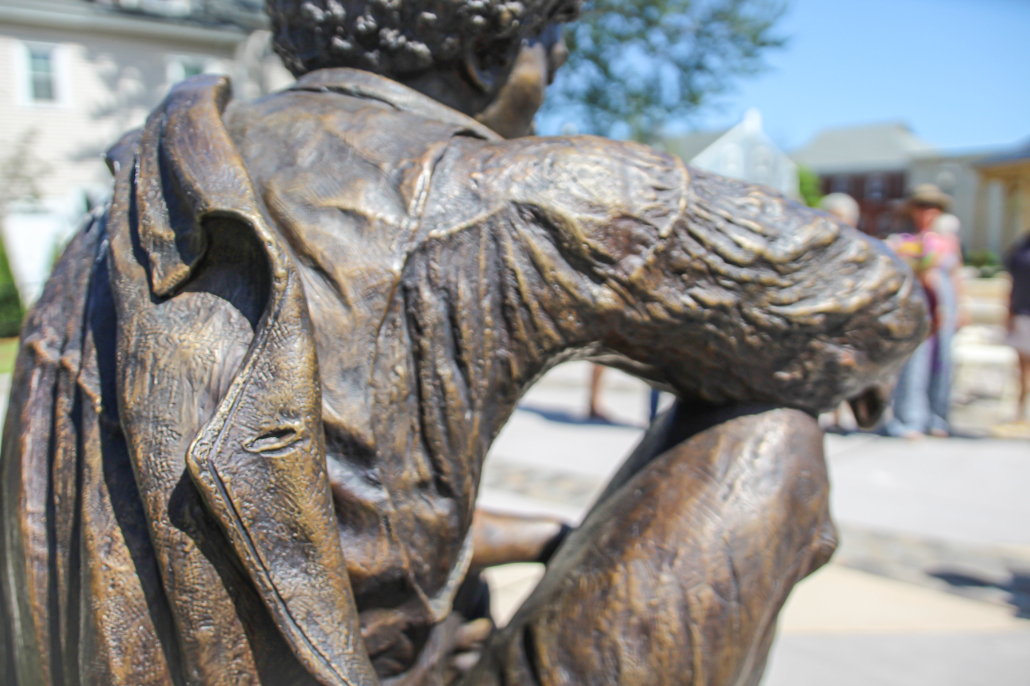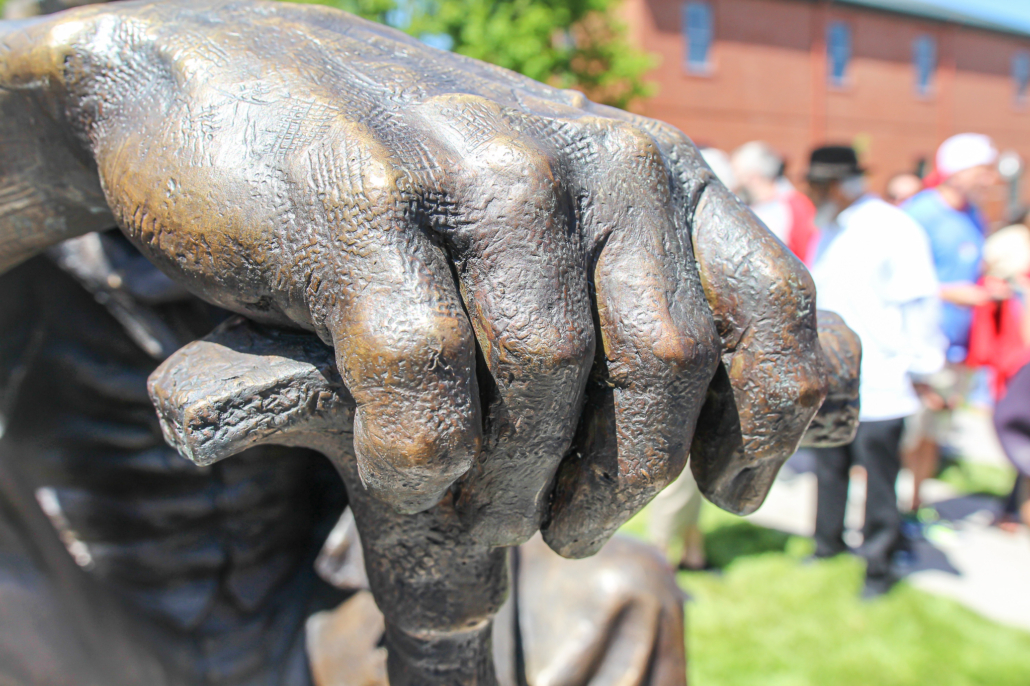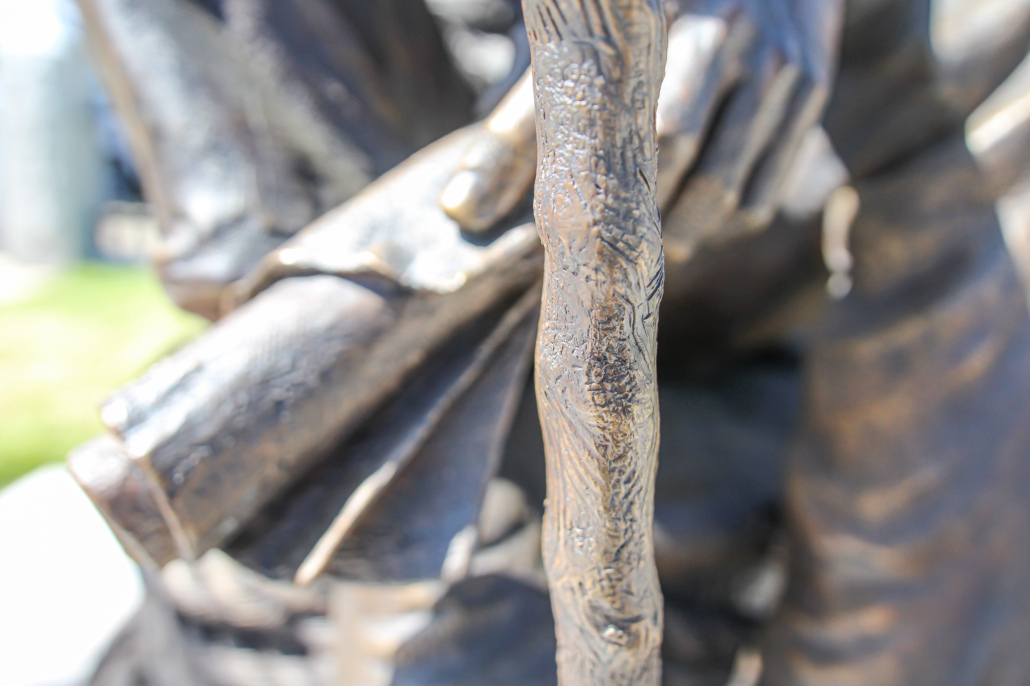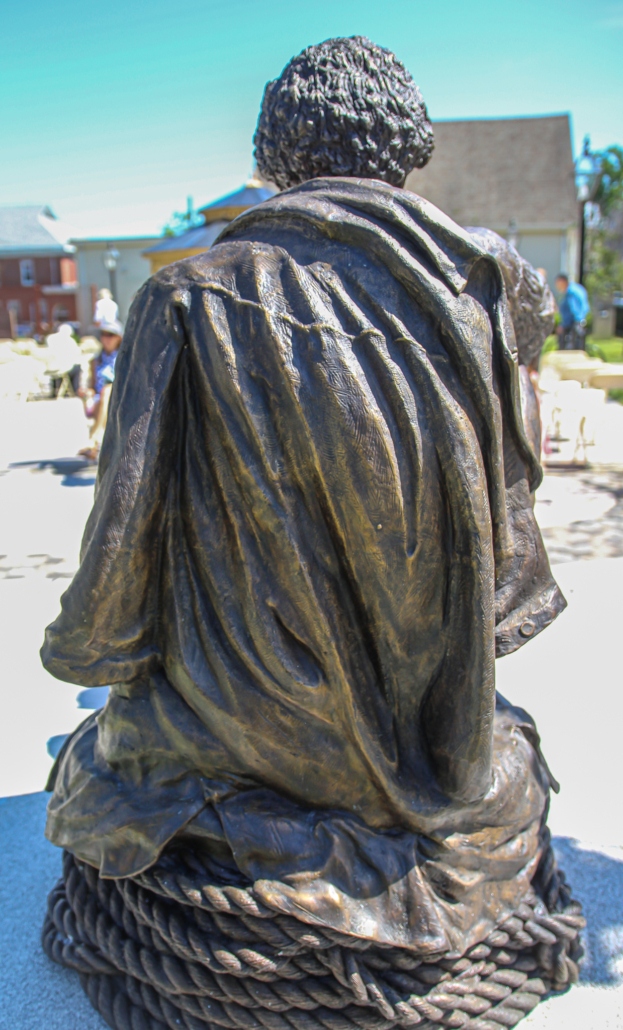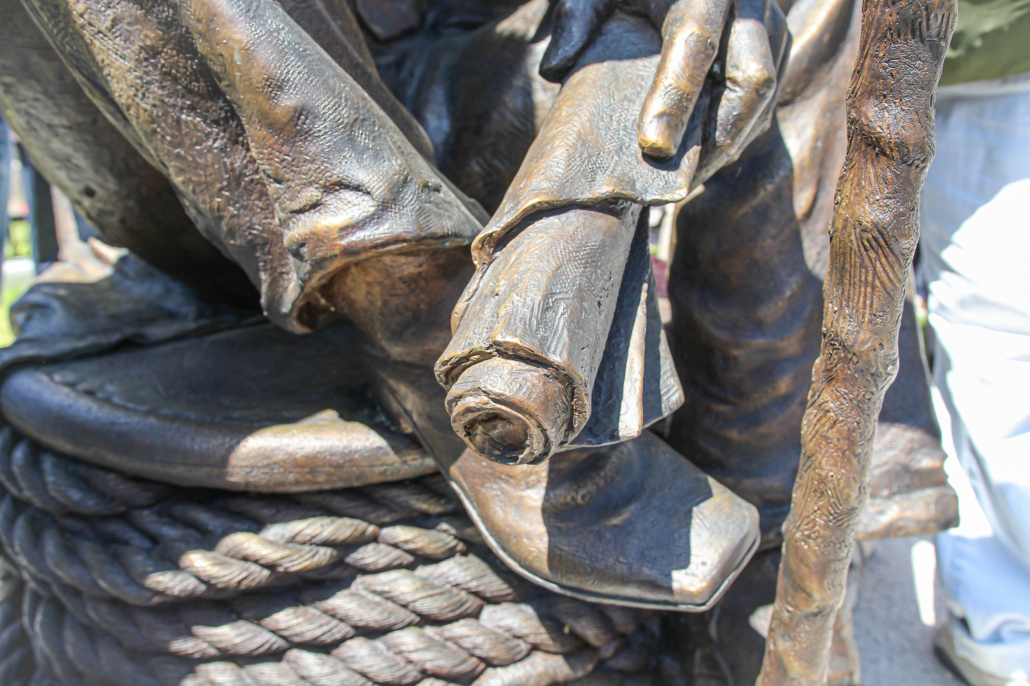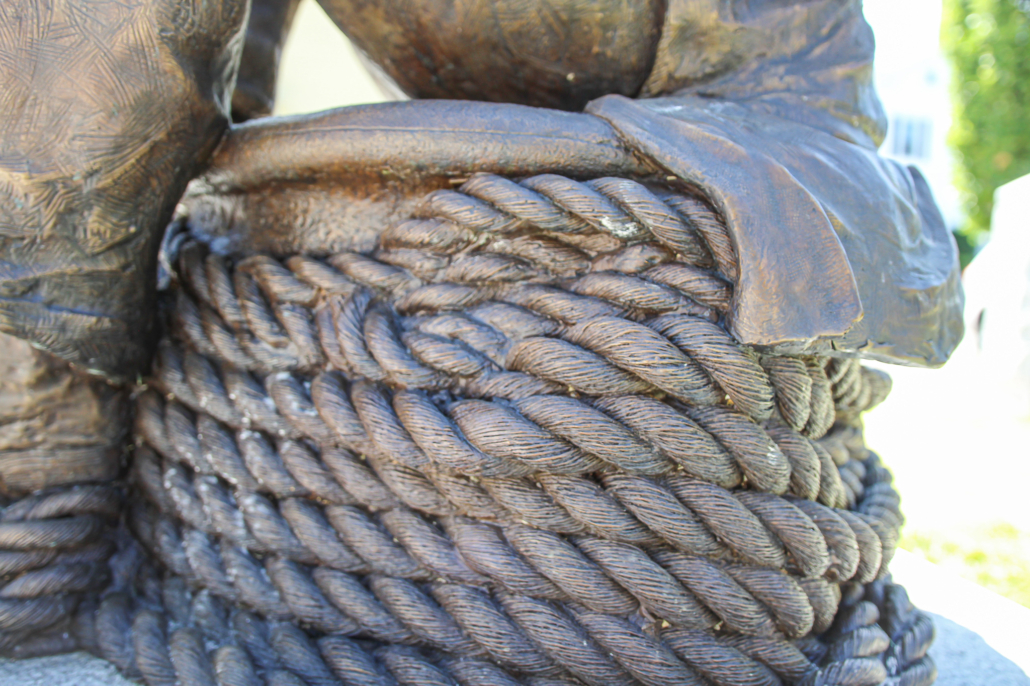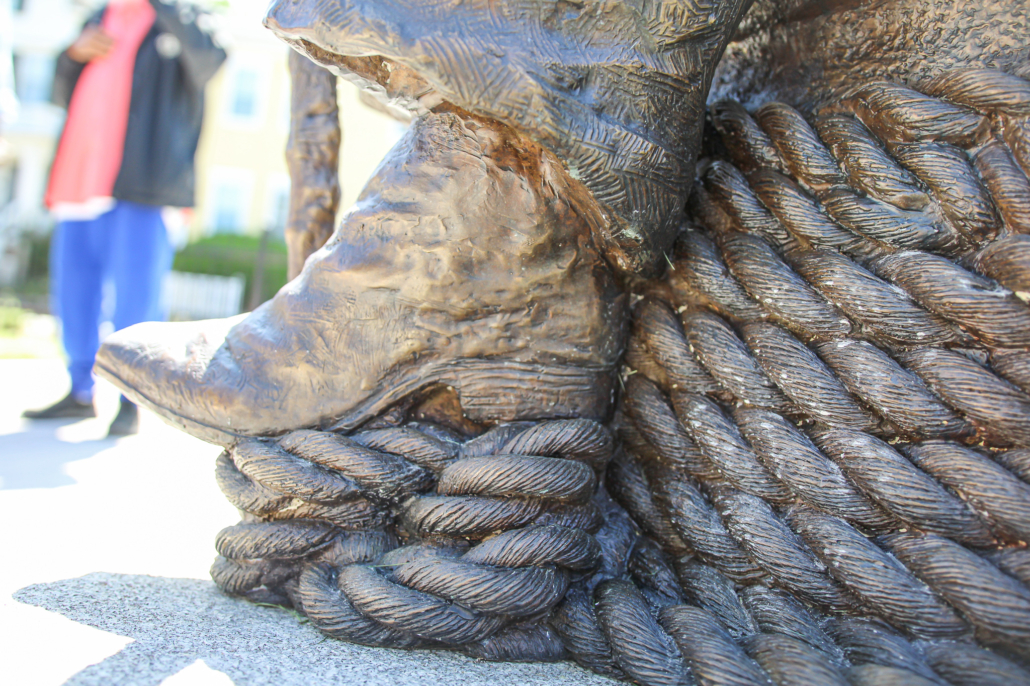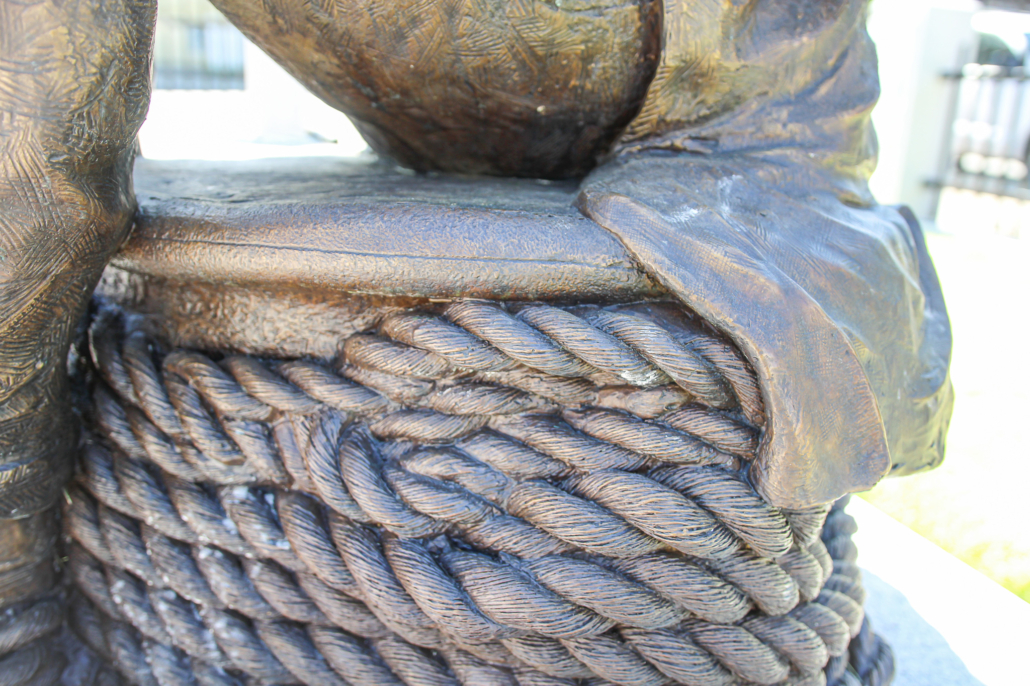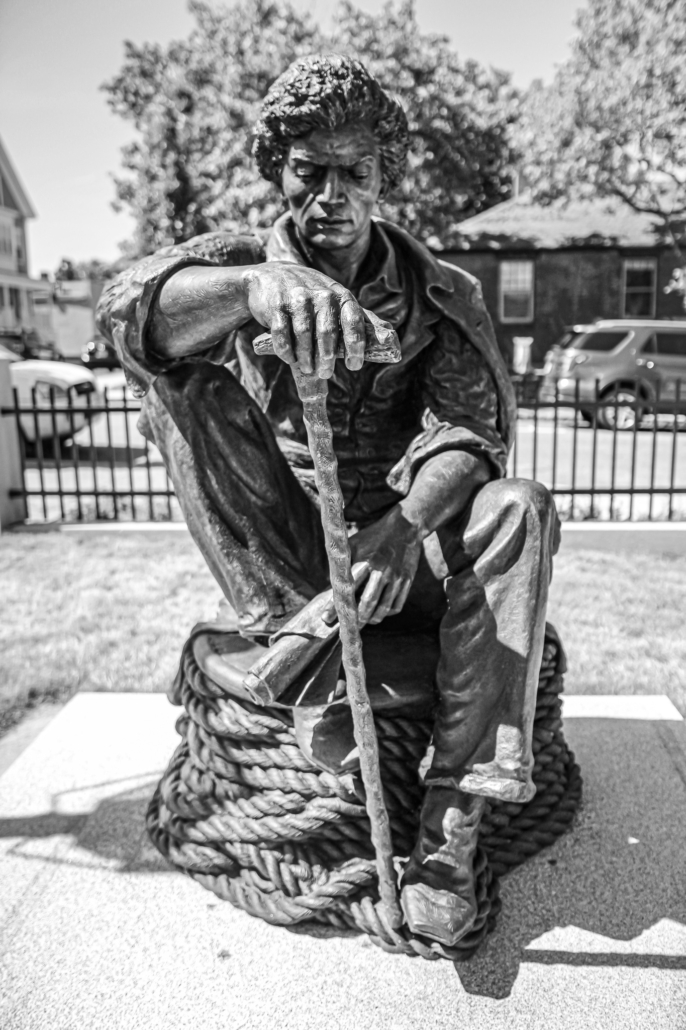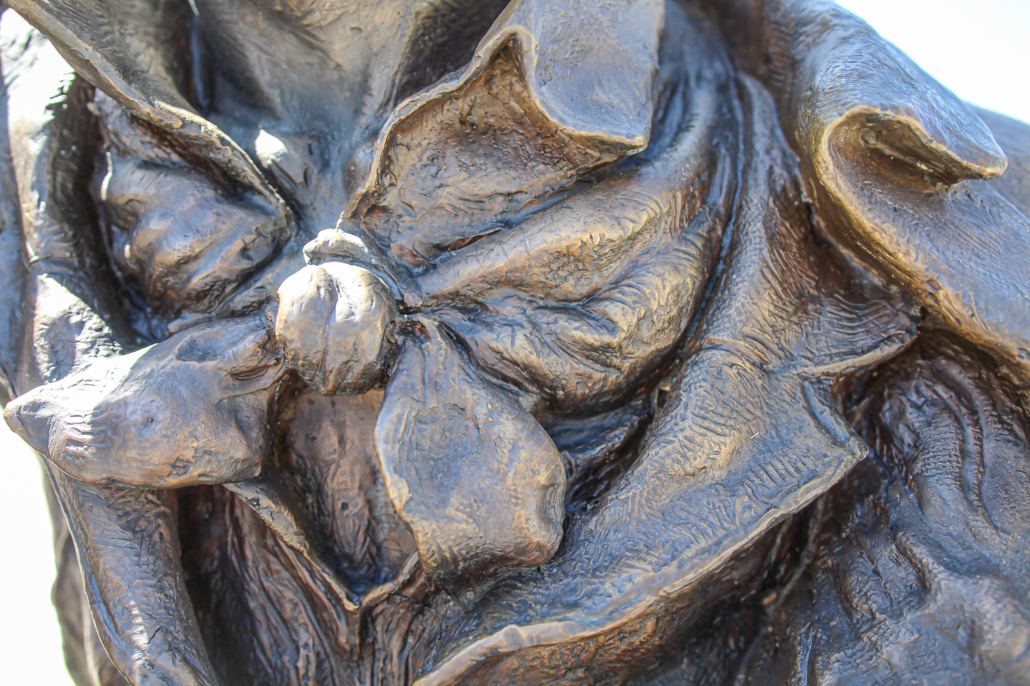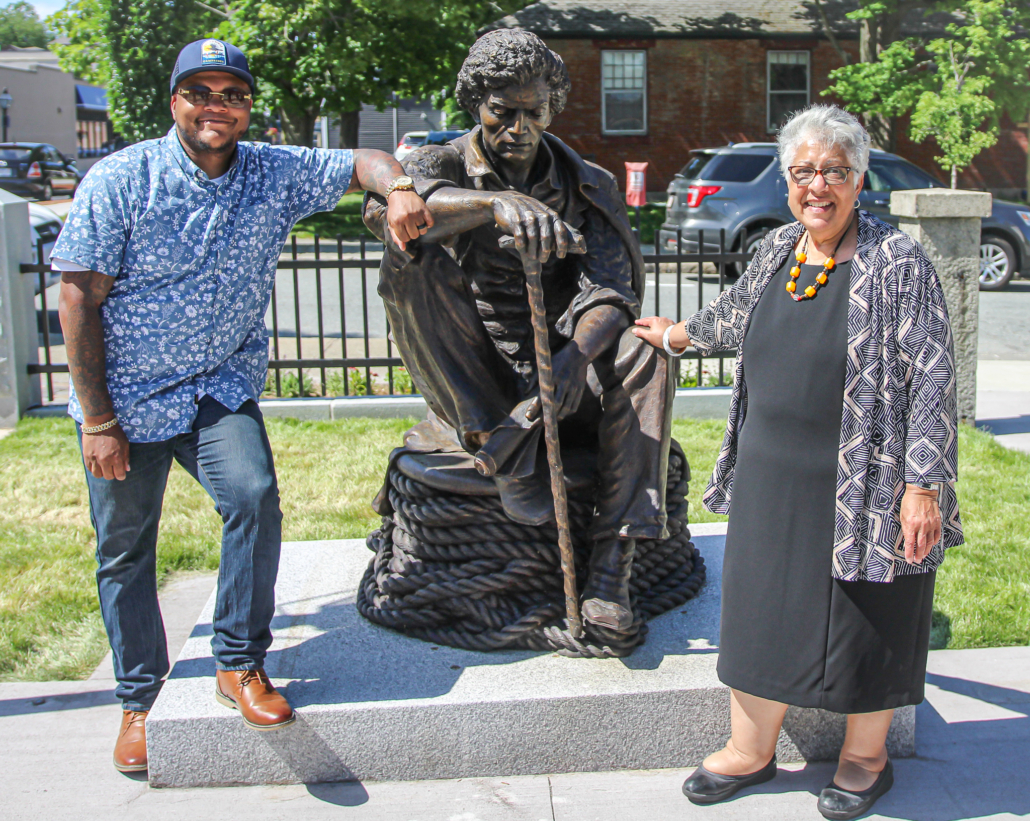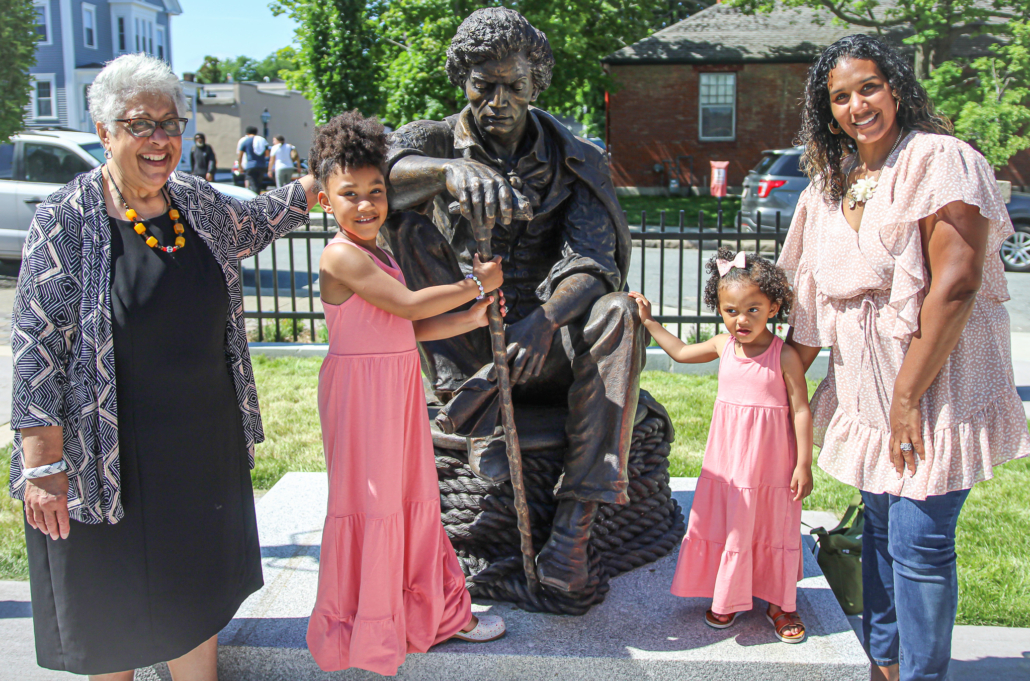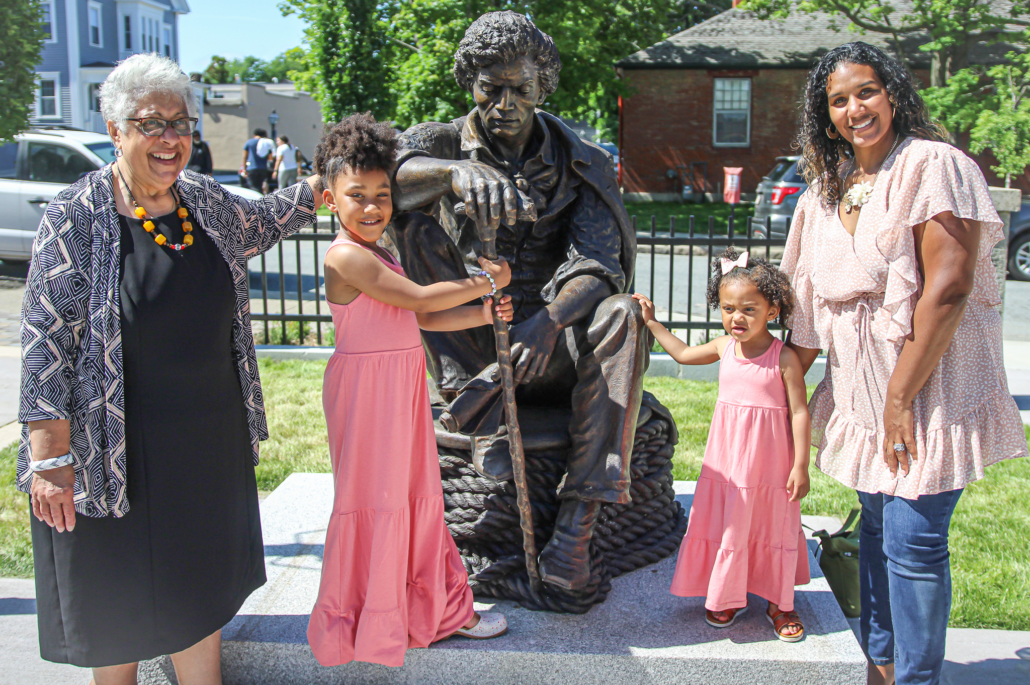 Black History in New Bedford
Blake said in New Bedford there's a commitment to teaching and preserving history.
"Black history is everybody's history. Black history is the history of this country," she said.
What is Frederick Douglass' history in New Bedford?
Though Douglass lived in many locations during his life, it was in New Bedford "where he became the Frederick Douglass known to history, where he spread his wings, where he became a free man, where he started a family," Mitchell said.
Abolition Row Park, and what it stands for, are "hugely valuable to this city, and to America," Mitchell said. Sculptor Richard Blake of Philadelphia, who is nationally renowned for his artwork of African-American historic figures, created the Douglass statue unveiled Friday.
Where is Abolition Row Park in New Bedford?
The park is located across the street from the Nathan and Polly Johnson House at 21 Seventh St., which is also the headquarters of the New Bedford Historical Society.
The Nathan and Polly Johnson House is also where Douglass spent his first years living as a freeman.
The Johnson House was home to African-American abolitionists Nathan and Mary Johnson and served as an active Underground Railroad station.
It was also the first home in freedom for Frederick and Anna Douglass, who escaped enslavement in Maryland to freedom in New Bedford in 1838.
The two historic houses that made way for the park at 18 and 20 Seventh Street included a home owned by the Thornton family, who were abolitionists, and a historic rooming house.
A 2009 fire destroyed the rooming house and the Thornton house fell into disrepair. The New Bedford Historical Society was able to purchase both lots in 2017 and turn them over to the city.
Granite from a historic staircase to the rooming house has been incorporated into the park, serving as stairs to the gazebo. A portion of the granite has also been inscribed with a Frederick Douglass quotation.
Additional Video Content Courtesy of -Don Burton Media
Abolitionist history in New Bedford centered around Seventh Street
Seventh Street's rich abolitionist history is why it has become known as Abolition Row.
Seventh Street also includes the original Quaker Meeting House and the second Meeting House.
The city began working with Seventh Street residents to designate the neighborhood as a local historic district in 2016, which was approved this year by the City Council.
The Abolition Row Historic District includes 19 historic houses that were the homes of many of the city's anti-slavery activists and conductors on the Underground Railroad, according to the NBHS.
Blake said in an earlier interview that the park will become a historical attraction for residents and visitors, as well as a destination for tourists visiting New Bedford's historic locations and the waterfront.
She has also noted that at least 700 fugitive slaves came through New Bedford on the Underground Railroad.
Help support the New Bedford Historical Society
continue its mission and bring value to our community.
Digitally Curated By: Mansa Consulting, Inc.