Manuel " Mannie" Edward Costa, Sr.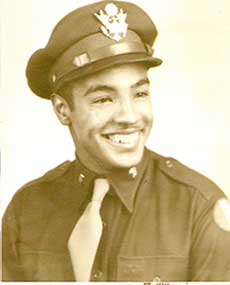 Manuel "Mannie" Edward Costa, Sr. was born on March 9, 1918 in New Bedford, Massachusetts on the corner of Canon St and the Acushnet Ave which has since been changed to the Manuel E. Costa Sr. Memorial Way. His parents, Eduardo Gomes Costa and Maria Santos Oliveira Costa were born in Santo Antoa, Cape Verde and came to the United States in the early 1900's. Manuel had two brothers, Antone J. Oliveira, born in Cape Verde and Epifanio Costa, born in New Bedford, Massachusetts.
Manuel was raised in Port Chester, New York in the earlier part of his life where he attended elementary and high school and received honors for never missing a day of school throughout his entire school years. When his family moved to New Bedford, Manuel enrolled in the Army Officers' school and later became a first Lieutenant and served in the army for 3 years. He attended Lincoln University and Brown University where he was a four-letter man in Basketball, Football, Track and High Jumping. Later, he would graduate from Bridgewater State Teachers College with a major in History.
He married Ruth Davis Costa and they had two children, Manuel "Butch" E. Costa, Jr. and Jeanne Maria Costa. Later, Manuel remarried (Tryna Metcalf Costa , Donna Rose Costa and Dulce Soares Costa) and fathered 6 more children, David Dance, Donald Cleaves, Nicole, Jason, Aaron and Alexandra Costa.
During his life in New Bedford, Manuel was a mentor, teacher, civil rights activist, writer, TV host, coach, politician, social worker, gymnast instructor, thespian/actor and the list goes on.
There was never a time when Manny wasn't providing help to the needy or providing support and services to someone such as completing papers for immigration, advocating for someone who may have been having difficulty with a teacher or school system, individuals who had to appear in court without representation, needed housing, needed employment, needed a loan from the bank, needed to meet with authorities or when an individual did not speak English or could not represent themselves effectively.
In the early 40's, "Mannie" began the 'House of Champions' taking young men off the streets and teaching them the art of boxing. Many of these young men were troubled and often found themselves in front of a judge where Mannie would speak for them. Many of these young men won competitions and eventually changed their lives around.
Manuel organized great basketball teams and through many exhibition games, raised money to help these young individuals to attend higher education and realize their dreams. He advocated for higher education in the Cape Verdean community, often writing letters to colleges helping those individuals to receive scholarships and other assistance.
Manuel regularly wrote letters to the editor of the Standard Times, especially, when something or someone affected the community in a negative way. He picketed a law firm for a whole year in hot and cold weather because they wronged a fellow Cape Verdean.
He was relentless when it came to the rights of individuals, especially, the Cape Verdean and other people of color and would protect the rights of all people if they couldn't speak for themselves. During the Christmas season, Manuel was often seen riding through a poorer section of the city handing out gloves, hats and scarves in the winter and ice cream and popsicles in the summer.
In 1998, Manuel was recognized by the City of New Bedford for all his great deeds. The City of New Bedford renamed Cannon Street (near Monte's playground), which is in the heart of the Cape Verdean community, the 'Manuel E. Costa Memorial Way'.
At that time, one city official stated, "There will never be another man like Manuel Costa in New Bedford that will do what he did during his lifetime. It would take 12 men to fill his shoes".
Past Poet Laureate, Everett Hoagland also stated "Manuel "Mannie" Edward Costa Sr. is the closest New Bedford ever came to having a Paul Robeson".
Manuel Costa's employment and affiliates included, Lieutenant in the Army, Director of the Human Relations Commission, Director of the Foster Grandparent Program, teacher, social worker, court advocate, NAACP and the first Cape Verdean candidate for ward councilor in New Bedford. He was also a licensed mortician and also created what is called today, the 'Tonkers Tumblers'.
Manuel also played a significant role in the struggle for Cabo Verde independence sending letters of support to government officials in the U. S. In addition, he is the author of "The Making of the Cape Verdean". The only book in existence that chronicles the lives of Capeverdianos from the time they arrived in New Bedford in the late 1800's to the 1970's.
Manuel Edward Costa, Sr. passed on March 2, 1992 at the age of 72
https://nbhistoricalsociety.org/wp-content/uploads/2022/12/NBHA-SUPER-SHARP.png
0
0
nbhsadmin
https://nbhistoricalsociety.org/wp-content/uploads/2022/12/NBHA-SUPER-SHARP.png
nbhsadmin
2014-09-23 16:58:53
2021-12-12 16:20:49
Manuel " Mannie" Edward Costa, Sr.